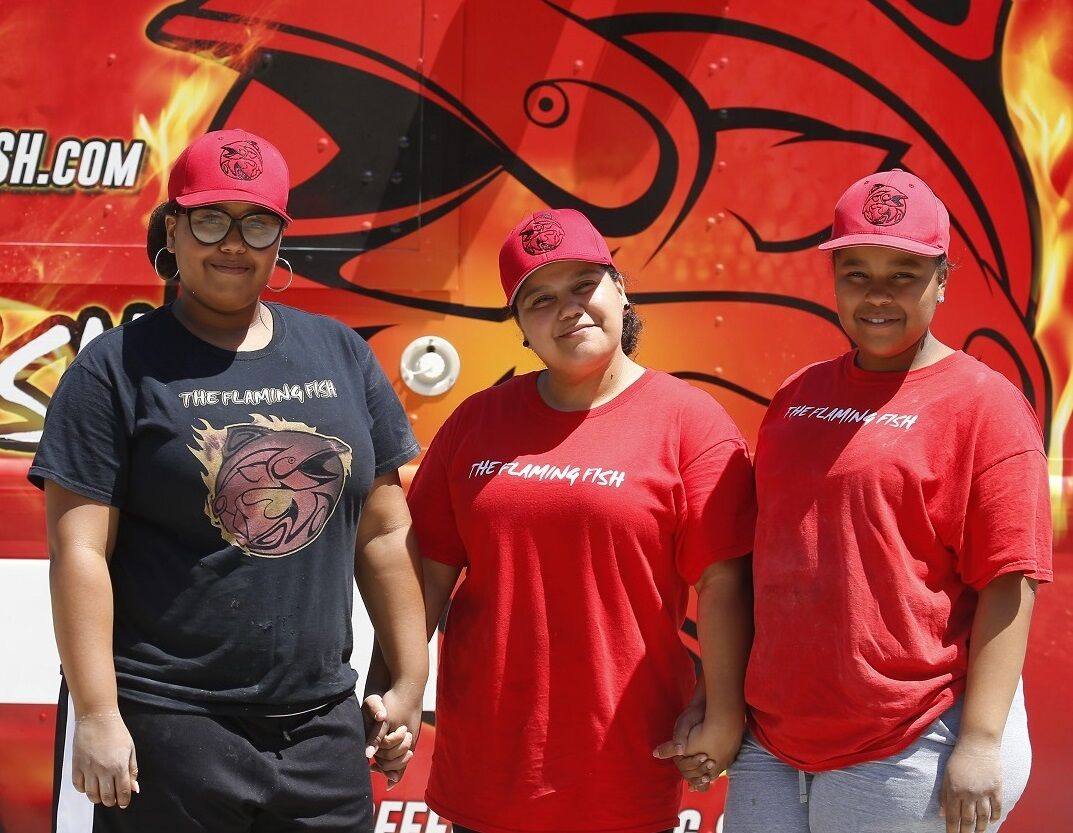 Given the ability of food trucks to serve socially distanced customers outdoors with a small number of employees, it would be reasonable to think they could survive – even thrive – as the restaurant industry recovers from the Covid-19 pandemic.
For most mobile food vendors, however, the truth isn't quite so bright – but it's not impossible to survive, either.
The cancellation of large outdoor events including cultural festivals and Canalside concerts means the food trucks are losing significant sources of income. Although Larkin Square's Food Truck Tuesdays, which typically runs from April into October, has not officially been canceled, there's little indication an event that draws 3,000 people would be approved in the current climate.
"We definitely relied on Food Truck Tuesday, for sure," said Loose Cannon Food Truck co-owner Adrian Bylewski, who has left his truck in storage this summer. "If we still had it, we might have stayed on the road right now."
But even smaller services – like when trucks would post up in business districts – have changed since many employees are not going into the office but working remotely.
Each situation is a little different: trucks with established customer bases and sparks of ingenuity can overcome obstacles, while others – either with less experience or more options outside the food truck world – have opted to shut down until conditions improve.
Here are stories of the Loose Cannon Food Truck, the Flaming Fish and Pizza Amore Mobile Wood Fire, three of nearly 70 Buffalo-area food trucks navigating an unexpected summer.
The Loose Cannon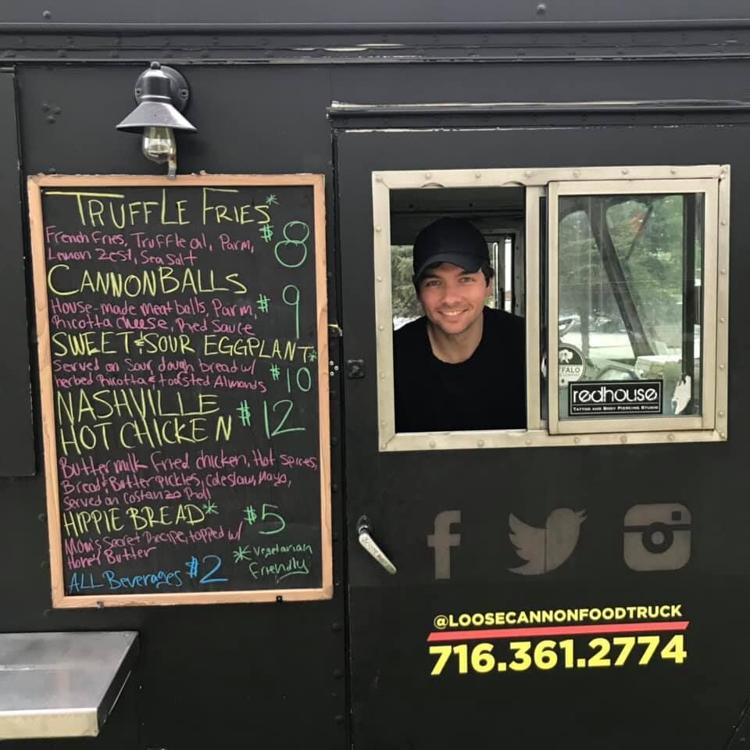 By the time he was 30, Bylewski cooked at notable restaurants – the former Tabree, which Andrew Galarneau awarded a perfect 10 plates, as well as MidTown Kitchen – before starting his own food truck with his older brother, Evan.
The freedom of the Loose Cannon Food Truck allowed Adrian to craft his own menu, hopping between ethnic cuisines but generally settling on new American fare with local, seasonal ingredients. His Nashville Hot Chicken Sandwich generated a following, while cider-glazed pork and beef knuckle sandwiches represented outside-the-box adventures.
Entering their third season on the road, the brothers had momentum. They had garnered enough business to work full time from April 1 to Dec. 1, mostly catering weddings and private parties but also serving at major public events and relishing dog-friendly gatherings such as Dog Days of Kenmore.
Covid-19 was not going to accommodate the Bylewskis' plans for further growth, even if food trucks were deemed essential businesses. There was just too much uncertainty, and too much of a hole from which to dig out.
"We lost 95% of our business this year," Bylewski said. "The [Buffalo Niagara] Medical Campus was the only place that wanted us to come for lunch continually."
Instead of trying to find other avenues to keep the truck afloat, Bylewski turned to a familiar source of income: he accepted a job as sous chef at the Buffalo Chophouse. He's grateful for the employment, but even with the year off, Bylewski remains hopeful the city's food truck surge hasn't stalled.
"I'm optimistic for when things go back to normal," he said. "People will come back out."
The Flaming Fish
If there's one saving grace for the Flaming Fish Food Truck, it's been a common bond among the employees – they are family.
"Luckily for us, our staff lives in our home," said Deanna Johnson, who has run the fried seafood truck with her mother, husband and daughter for the last 5 1/2 years. Family accountability has made keeping the staff safe a little easier, and also eliminated the worry of workers vanishing to collect unemployment.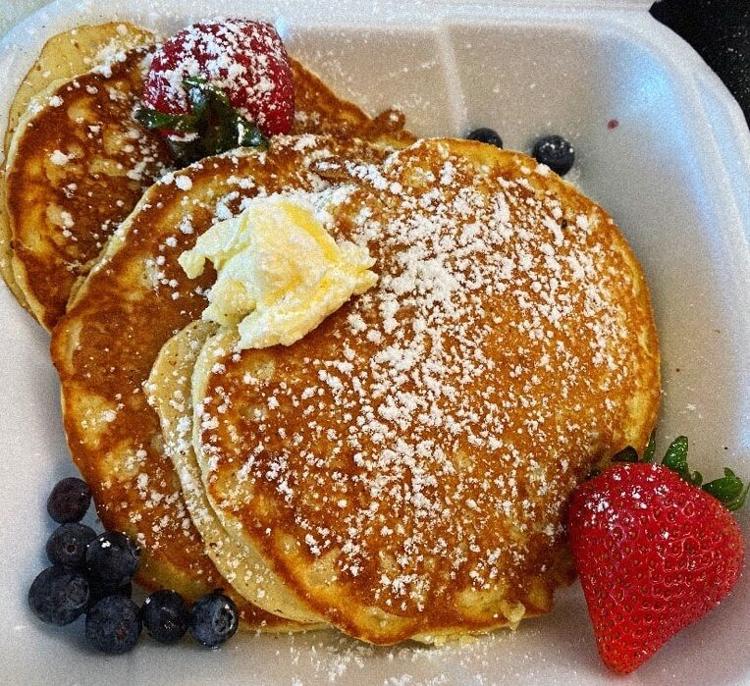 The gregarious family has built relationships with customers through consistency since the Johnsons have barely ventured outside of Buffalo's city limits during their tenure. And while those loyal customers have still visited the truck during the pandemic, compensating for the absence of events has meant additional service times, broadening their culinary reach and significant steps to ensure customer safety.
Saturday night service has been one experiment, but introducing Sunday breakfast every other week – on Hertel Avenue near Colvin Boulevard – has been more successful. The special menu substitutes shrimp and grits and fish and grits for the usual lunch fare, like shrimp po' boys and fish tacos. Other breakfast foods – lemon-berry French toast and homemade pancakes and fresh toppings – also entice.
Deanna has been hypervigilant about customer safety. Although food trucks have received no specific guidance from the Erie County Department of Health, the Flaming Fish has followed the restrictions placed on restaurants and then some – Deanna wears a mask on the truck and changes gloves after every transaction. Johnson has a little fun with it, too: "If I pass out, I'll be right back," she's said.
She's found her vocal nature is an asset, whether it's instructing a line of customers to better social distance, reminding prospective eaters to wear a mask or directing window traffic (the Flaming Fish has just one window). And when it comes to cleanliness, Johnson doesn't mess around. "I'm a sanitizing freak," she admitted.
Like Bylewski, Johnson still sees a brighter future ahead for food trucks. "We're Buffalo tough – we're going to get through this."
Pizza Amore Mobile Wood Fire
Even though Pizza Amore debuted as a roving food trailer in the Buffalo area before food trucks were en vogue, owners David and Diana Perri and their family quickly established a brick-and-mortar in Grand Island, at 2024 Grand Island Blvd., in 2012. Since then, they have done 99% of business there.
The assurance of a brick-and-mortar has allowed David Perri to be adventurous with his food truck during the pandemic. While he lost significant business from canceled events – especially Artpark shows and the Erie County Fair – he researched the practices of trucks from other cities and stumbled on one effective idea in Syracuse, where trucks trusted an app called Street Food Finder to share serving locations and connect with customers.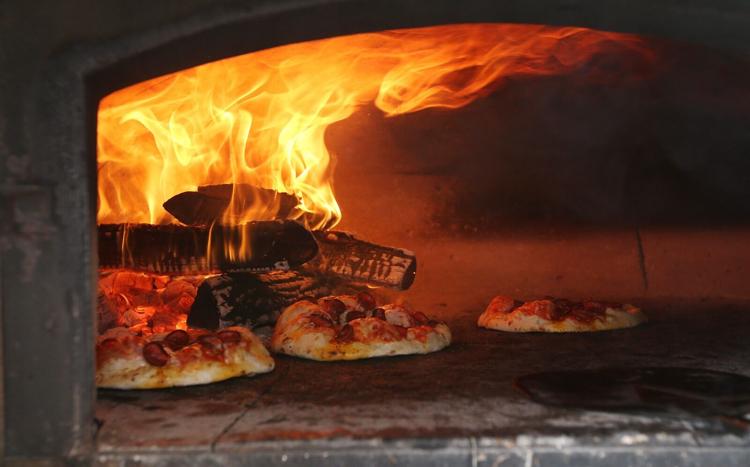 An additional perk of that app has been coordinating neighborhood services in advance. One resident can book the food truck for their driveway and then promote its arrival through word of mouth. Neighbors can preorder pizzas and congregate safely outdoors in their communities to converse. Anyone who preordered will receive a text when their pie is ready – which, in Pizza Amore's case, is every three minutes, Perri said. That drastically reduces any social distancing concerns in front of the truck.
Pizza Amore has one safety advantage: a brick-oven, fired by wood, that rapidly cooks pizzas at staggeringly high temperatures. "No living organism can survive in 800 degrees," Perri said. Cones to designate spots in line and regular conversations with the county Department of Health have aided Perri in returning to the street. He said most customers have worn masks and kept a social distance.
With perspective on the food truck landscape since 2011, Perri was realistic in evaluating how the pandemic might affect the number of trucks.
"I do see a decrease [coming]," he said. "People can't roll with the tide because there were so many food trucks. We've been around a long time – people know who we are – people that that've been in [the business] for the last couple years are going to have a hard time if they have no other income. I think you'll see the numbers dwindle."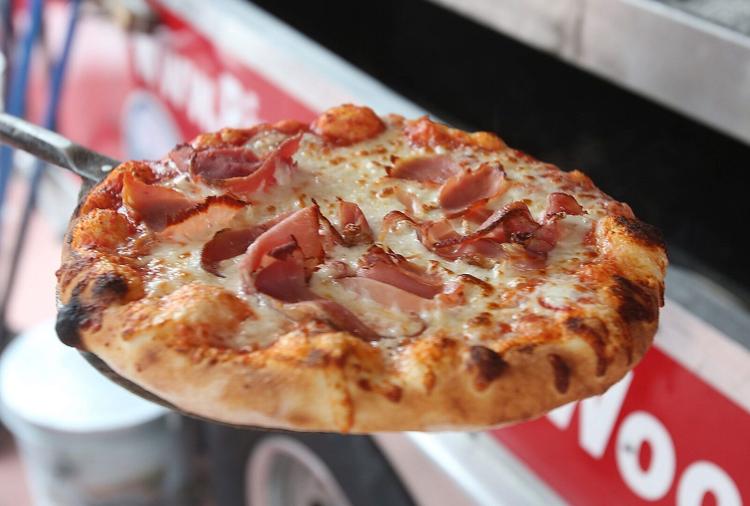 Stay up-to-date on what's happening
Receive the latest in local entertainment news in your inbox weekly!