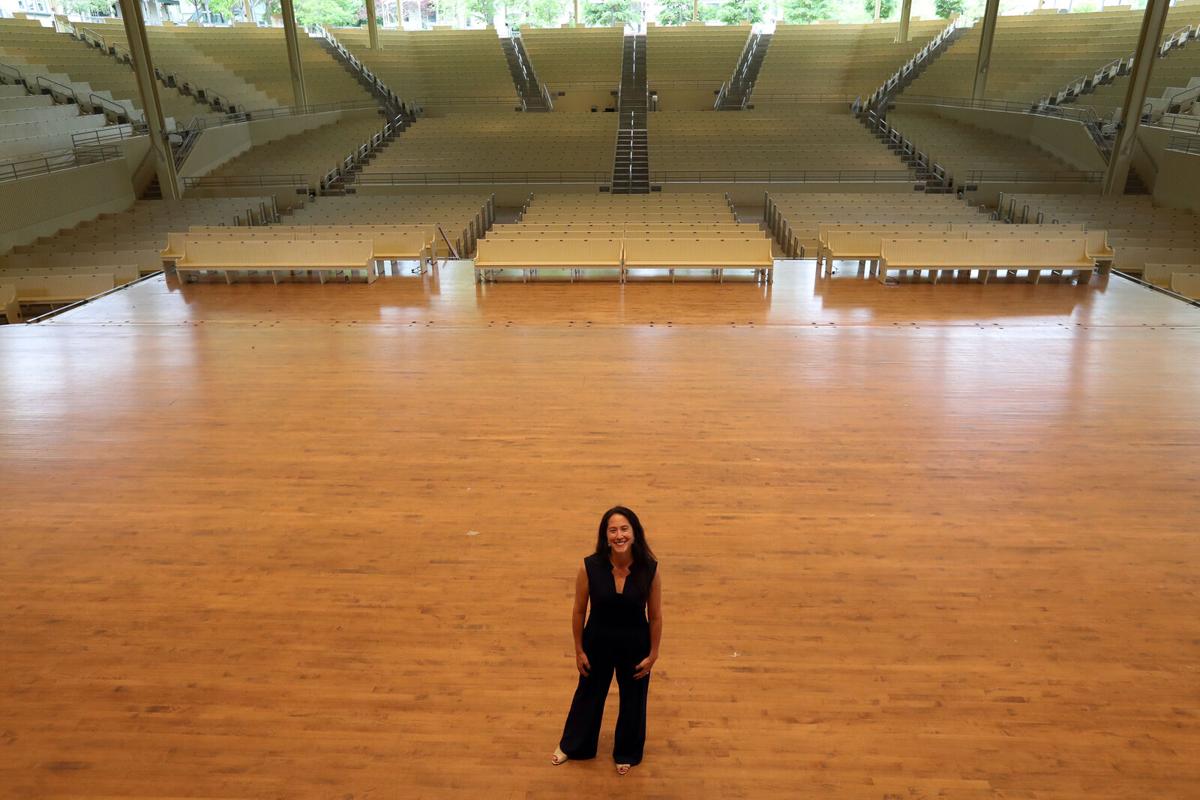 "Managing change is at the heart of leadership," former Chautauqua Institution Foundation Board Chair Cathy Bonner wrote during the summer of 2019. For current Institution President Michael Hill, that statement turned out to be more than prescient.  
"This has been a time of great change," Hill wrote in the institution's report on philanthropy a year after Bonner's remarks. "Yet none of us could have imagined the events of recent months as our society has confronted global pandemic, loss, fear, social unrest, racial injustice and a host of macro and micro ripple effects of these events on each of our daily lives, on our health and our mental and spiritual well-being. It is nothing that any leader can prepare for."
Whether it's Sonic Trails at Artpark, a Van Gogh immersion experience or Dead and Company at Darien Lake, there are celebratory summer options to fit your comfort level.
And yet, preparation would be key for Chautauqua's survival, a fact underscored by the rush to reopen at performing arts venues across the country this summer, a development that appeared less than certain as recently as early May.
For an organization with a mission statement that claims "inspiring, educating, entertaining and engaging a diverse and growing audience" as its primary goal, approaching the reopening of the live entertainment industry as the current wave of the Covid-19 pandemic appears to recede was never going to be as simple as opening the gates and filling the schedule. The Chautauqua Institution would have to integrate its mission into its approach to reopening and presenting programming that would put bodies in seats while simultaneously ensuring the integrity of a set of overarching themes. 
Enter Vice President for Performing and Visual Arts Deborah Sunya Moore.
The summer 2021 season represents a time of significance for performing arts organizations, in that presenting a program aimed at spurring healthy discourse and discussion of the open-hearted and open-minded variety feels more like a necessity than a luxury. Yet planning such programming while never being sure the season will take place as imagined represents a unique challenge. How does one balance the broader responsibility to the society and the culture against the challenges that come with the air of uncertainty permeating the performing arts industry?
"I feel very strongly, to the point where my colleagues might be sick of hearing me say this, that we are a mission-driven organization," Moore, a professionally trained percussionist and art educator, said during a recent Zoom chat.
"We're not just a performing arts center. So for us, filling the calendar is not just transactional. It's about serving our mission first, and then doing it in a way that is also fiscally responsible. So of course we're looking for some of these bigger artists to pull us through, and of course we want the amphitheater full and as many people coming into Chautauqua as possible. We don't want to be a small, exclusive thing, we want to be a true community amphitheater. But always behind that is the idea of convening conversation."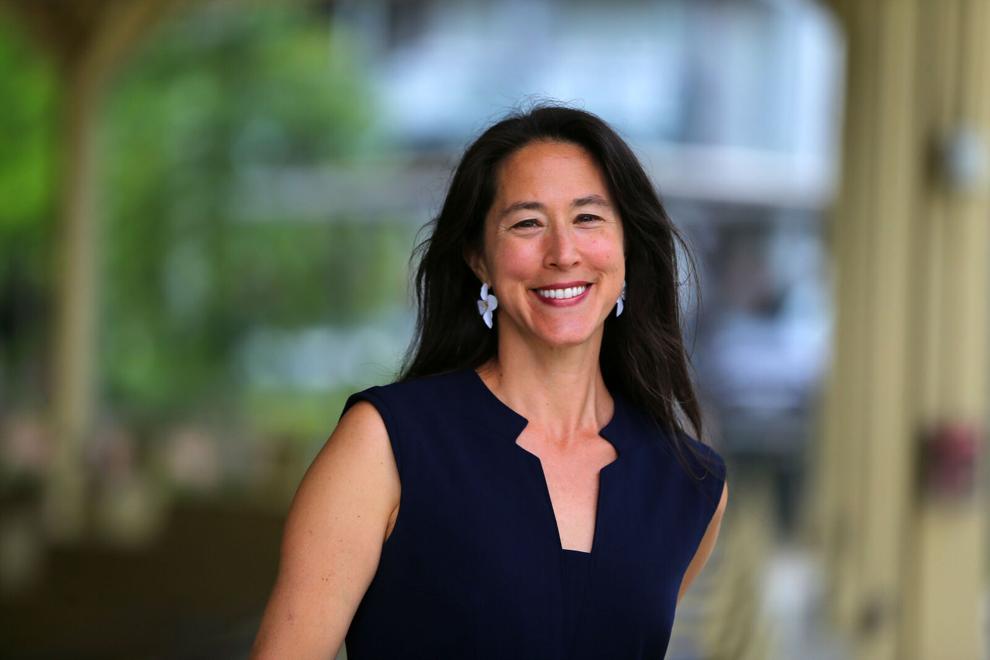 Chautauqua's 2021 programming is dense and complex, and includes interfaith speakers, educators and lecturers, comedy, dance, theater and performances by the Chautauqua Symphony Orchestra. It also includes a highly curated selection of performing artists from the worlds of jazz, pop, rock and folk music, among them June appearances by Chris Thile and Wu Fei, July shows from Alicia Olatuja, Ranky Tanky, Johnny Mathis and Straight No Chaser, and a well-stocked August roster highlighted by gigs featuring Jason Isbell and the 400 Unit, Old Crow Medicine Show, the Wood Brothers, Black Violin and the Bill Charlap Trio.
Don't miss Jeff Miers' recommendations for the best shows of the summer concert season.
"When I'm booking a season, there's this double priority of wanting to find things first that are voices we want to amplify, across the arts and education and religion – and when we say religion, we mean interfaith conversation," Moore said. "It's about having a program that is a springboard for important conversation nationally. That's the through line – whether its a preacher, whether it's an author or a playwright, whether it's a band, we're looking for the opportunity to create conversation." 
She tells a story of the first time the folk/rock outfit the Avett Brothers came to Chautauqua and she found herself ruminating on the fact that, as she says, "This is really a band with a mission."
"What is it about a band where, thousands of people come to see them, and they're all really nice? It's not like thousands of people elbowing each other out of the way to get a good seat. I was thinking, 'These are just really kind and cool people. And it's because they're followers of this band that has a good vibe.' So I tried to get to know the band, because I'm realizing that there's something more than just a transaction going on here. And in the process, it turns out that the Avett Brothers' grandfather was a Methodist minister. And that led, two years later, to us having a member of the band on our interfaith program.
"That's what we're trying to do – to find that deeper conversation across platforms, to get to the kernel of life, beyond categories."
Developing themes meant to connect
Moore also points to the institution's relationship with jazz musician and educator Wynton Marsalis as an example of placing mandate and mission ahead of simple transactional relationships. 
"Wynton came here first many years ago, just as a transactional performer, and it was wonderful," she recalled. "But we then developed a relationship with him because we feel that he's an important storyteller and that he is an American voice that the more people amplify, the better. So he came here to do a week-long residency on race and culture, and that included four shows that got us all thinking and talking about race and culture, with the main springboard being his new piece, "The Ever Fonky Lowdown."
"So, for us, it's about building a relationship and trying to go deeper."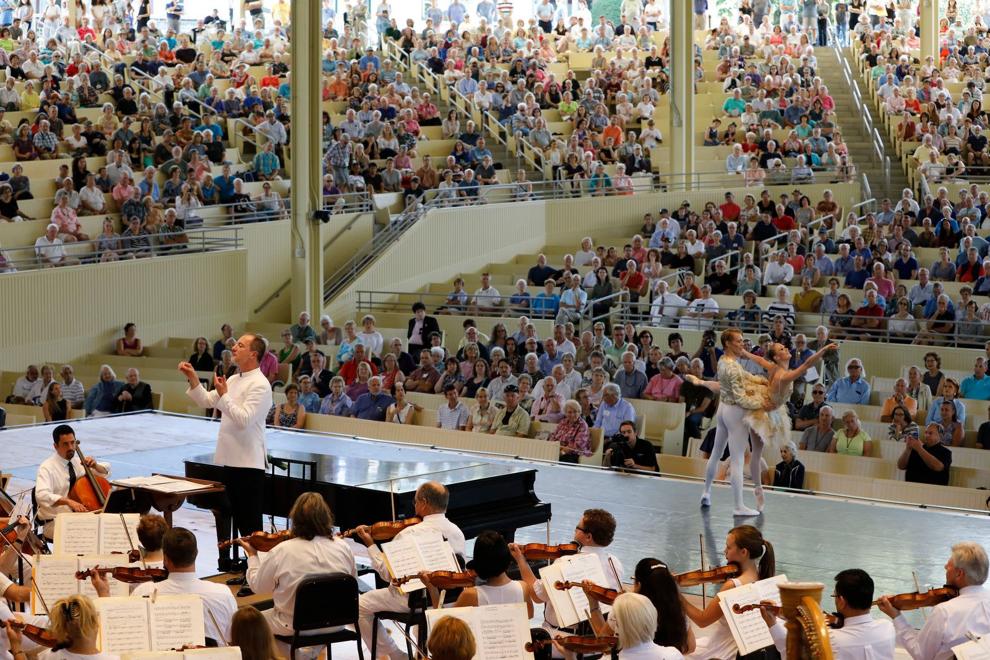 The BPO's season opens in September and features 18 Classics and 12 Pops concerts, including several rescheduled big-name performances from the abbreviated 2019-2020 season.
To make matters more complex than they might be for venues that attempt to fill their docket with available artists whose tour routing makes them available and whose popularity makes them an attractive proposition, the Chautauqua season is presented in weeks grouped by thematic structures. Whether the attraction is a musician, comedian, lecturer or interfaith speaker, they'll appear beneath weekly thematic banners such as "China and the World," "Trust, Society and Democracy," "Many Americas: Navigating Our Divides" and "Building A Culture of Empathy."
For Moore and her colleagues, separating the art from the culture and society that surround it is anathema to Chautauqua Institution mission.
"We are in challenging times," Sunya Moore said. "We are going to have entertainment, where people can come and listen to a band, or a symphony, or a comedian, yes. But we are also going to address the times we are in. "