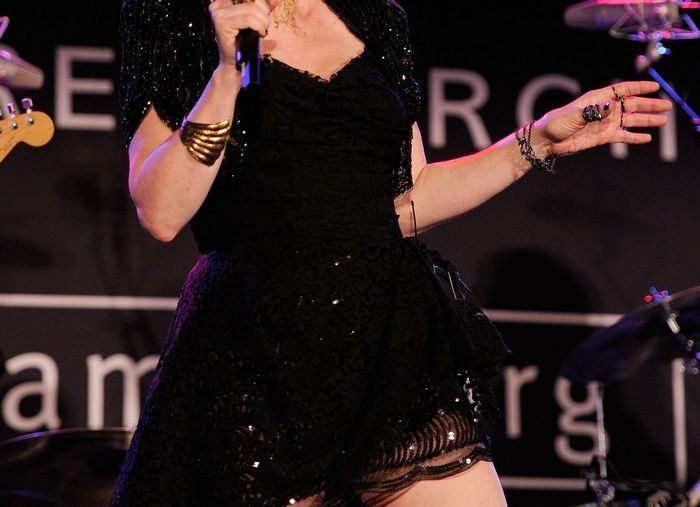 In addition to her ability to forge an immensely successful and lengthy career as a woman in a male-dominated entertainment world, Cher has acted as a musical role model for several generations of pop music divas. Her music has changed with the times over the decades, rather than changing those times through groundbreaking work. But her influence in the areas of performance, concert presentation, fashion and on-stage charisma is vast.
Here are a few of the many divas who owe a debt to Cher's five decades of pop stardom.
Lauper's 1983 debut, "She's So Unusual," was an instant smash, and presented its creator to the world as a brash, fun-loving and sartorially extravagant free-thinker. Taking a page from the Cher playbook, Lauper endeared herself to millions with her charismatic stage presence. She would later become heavily involved as a LGBT activist. Fittingly, Lauper opens for Cher at the FNC show on Wednesday.
The Cher parallels are plentiful here. With Madonna, it always has been as much about the show as the music. Bombast, plentiful costume changes, and the ability to make valid statements in a wide variety of trend-driven idioms have made Madonna her generation's Cher. And like Cher, Madonna has a strong LGBT support among her fan base.
Aguilera cites the first time she saw Cher's "If I Could Turn back Time" video as a pivotal moment in her life. Combining a big voice with an ability to ease effortlessly between pop subgenres, Aguilera became her generation's most prominent pop diva. She reportedly said she would "drink Cher's bathwater" to act and sing alongside her. She got her wish with the film "Burlesque." No clue what happened with the bathwater, though.
An avowed Cher disciple, Gaga combines exuberant showmanship with deep musicality, and an ability to shock without alienating her fans. Cher has been known to good-naturedly poke fun at Gaga during her own live shows, as if to say "Been there, done that."