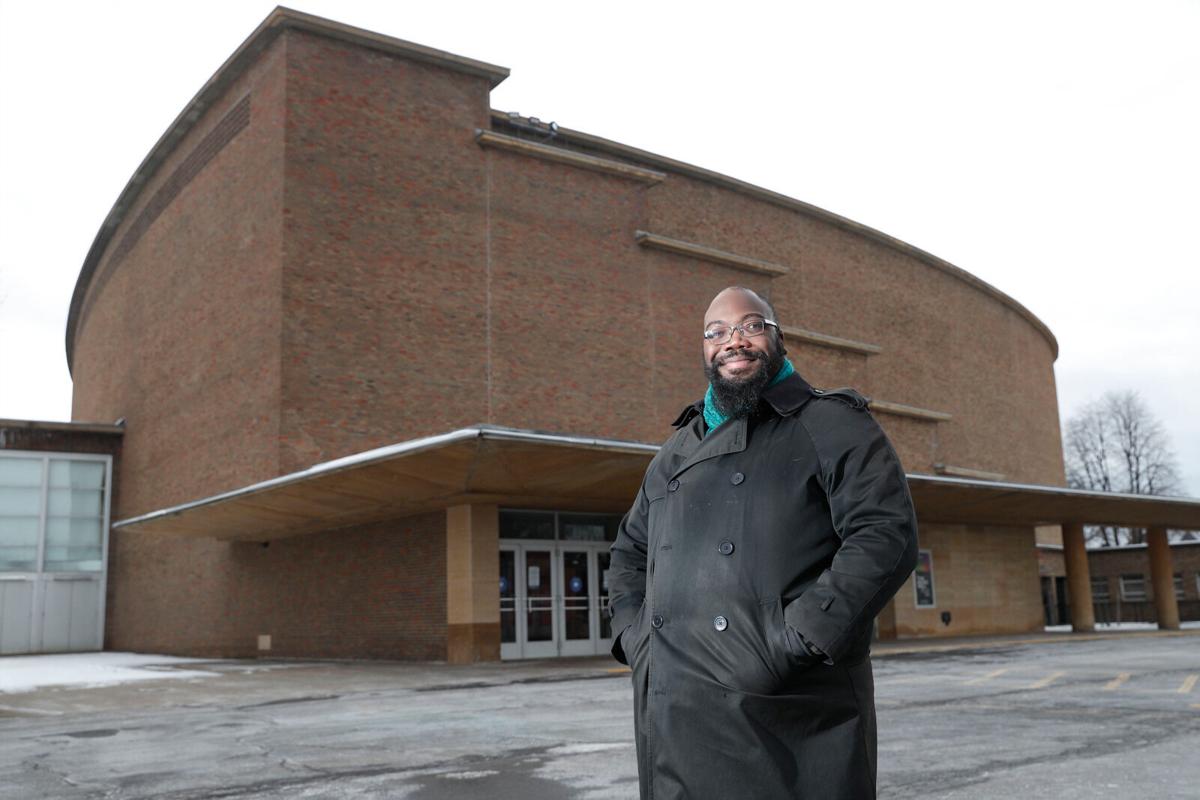 Growing up in Chicago, where he fell in love with classical music at a tender age, Jaman Dunn noticed there were not many people being presented and celebrated in that world who looked like him.
"It was depressing, to say the least," he recalled.
"It's especially real for a person of color or a female, in a field that is normally not well-populated by persons of color or females. The problem is, you find something that appeals to you and you think, 'Oh, this is very interesting to me'. But then the second you don't see representation of people like yourself in the field, you wonder, 'Can I really do this?' ...
"I lied the first time someone asked me if I liked classical music. I was with a friend and they were like, 'You like this?' Incredulously. I was just like, 'Oh, no, it was just on, I'm changing the channel.' That went on for a while. Then I began to realize that this was something that I was more passionate about than peer pressure could change or control."
So began a journey that led Dunn first to Ohio State University, to the Boston Conservatory at the Berklee College of Music, and finally, to Buffalo, where, beginning in the 2018-19 season, he assumed duties as assistant conductor of the Buffalo Philharmonic Orchestra and artistic director of the Buffalo Master Chorale.
Just in time for the arrival of a pandemic.  
Your orchestra, on demand
As the health crisis made it plain that gathering en masse in Kleinhans Music Hall or even placing the full orchestra in the necessary proximity on the stage was not going to happen for the foreseeable future, the extended BPO family and infrastructure kicked into high gear.
How would the orchestra maintain its relationship with its audience? Or, perhaps more to the point, how would the orchestra survive, while keeping the musicians and staff on the payroll until something resembling a normal commerce with its audience could return?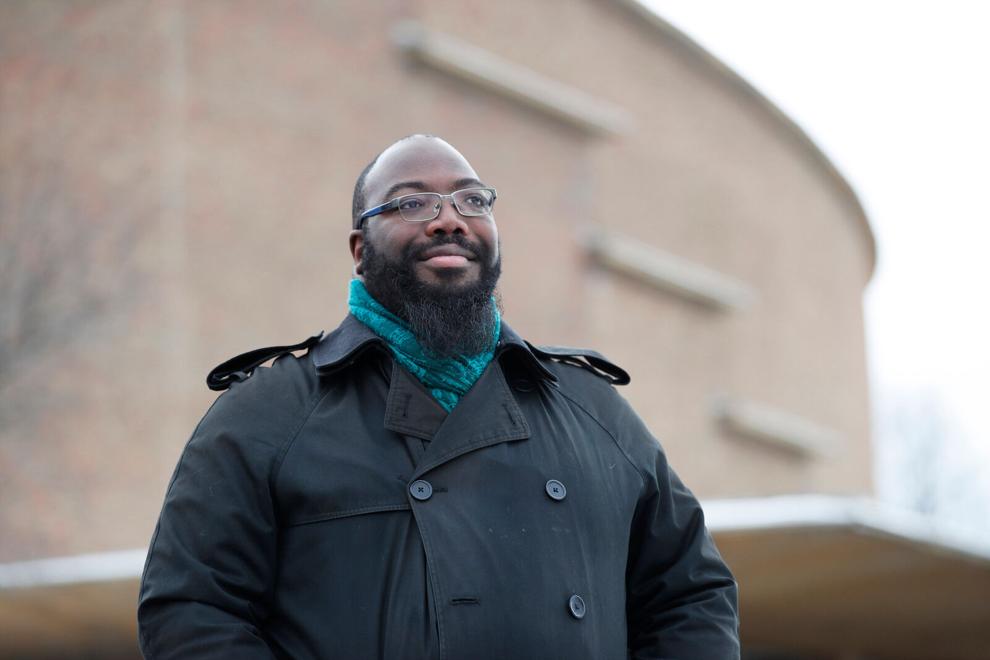 From these discussions, the BPOnDemand and BPO Out of the Box series emerged. Performing in smaller subsets at safe, remote locations for the free Out of the Box programs and from the Kleinhans stage for the ticketed BPOnDemand shows, with audio feeds masterfully overseen by Grammy Award-winning in-house audio engineer Bernd Gottinger, members of the orchestra stoked the embers of performer-audience connection. Patrons and fans responded in kind.
"We are one of the few orchestras to be running in any kind of capacity right now," Dunn said. "Nashville, for example – completely shut down. The New York Philharmonic – completely shut down. The Met – completely shut down."
Part of the reason for the BPO's ability to keep musicians and staff on the payroll throughout the crisis is what chair of the Board of Trustees John Yurtchuk called "our strong financial position." Aid received through the Cares Act and the support of subscribers and donors, as well as a modification to the collective bargaining agreement – according to the BPO's most recent financial report, a reduction of orchestra work for the 2020-21 season from 40 to 35 weeks "will result in a 12% savings on orchestra wages and benefits … (and) will help the BPO address the budget shortfall in a significant way" – have also placed the organization in a stronger position than most of its peers in the "crowd business."
The recent passage of the Save Our Stages Act could provide the BPO with additional support. 
"The BPO and Kleinhans, separate entities, are in the process of exploring all available avenues of support," said Patrick O'Herron, vice president of marketing and communications for the BPO. "The BPO will be applying for the Paycheck Protection Program and Kleinhans will apply for grants made available through the Save Our Stages Act." 
Meanwhile, the BPOnDemand series has been extended, at least until March, which suggests this new form of engagement with the audience has been successful.
"Feedback makes it clear that people are enjoying the programs, and they're enjoying the accessibility and the quality of it all," Dunn said. "So we're happy that what we've decided to do is being as well-received as it is, and that we're in the position to be able to keep on doing it in the interim, until the pandemic lessens to the point where we can begin to do in-person things again."
When does Dunn think that might reasonably be?
"I think the fall of 2021 is probably the earliest that anything substantial will be able to happen." 
How does Dunn stay engaged with music when he can't directly engage with the orchestra?
"It's a lot different for a conductor than it is for an instrumentalist," he said. "If I was still playing violin, I'd have a practice regimen that would allow me to stay where I need to be to do my job. As a conductor, it's very hard, because a huge portion what we do is, in a sense, group management, and if we're not able to be in front of the ensemble, we're not able to practice our craft. ... A conductor always has to be ready and able to change and adapt on the fly. That's actually come in very handy, because we've needed to change and adapt to this current norm. Because of this, I've been able to keep my spirits up.
"I'm OK, but all of this … it's just a lot. It really is."
Dunn believes music can be a positive force in a nation struggling with notions of equality and justice.
"It has to be done in such a way that people realize that it is being done for humanitarian reasons, and not for a political agenda or for anything more physical than just a human connection," he said. "So, if you're going out there and, for example, saying, 'I'm going to do some pieces by Black people because there are no Black composers being performed,' well, yes, we would like more representation. But don't just do it for that reason. Make sure that it's integrated with your regularly scheduled programming. Make sure that it's real.
"One thing I say to any ensemble I conduct is this: Whenever I get on stage for a concert, I am conducting and trying to make music for two people. The person who is there for the first time and the person who is possibly there for the last time. My job is to offer them paints and a blank canvas. With their minds and with their ears and their imaginations, they're able to then paint a picture of the experience they're having.
"I want to give them the most pure experience that I can. If I do that, then they can make their own decision about what they've experienced. That's the job."