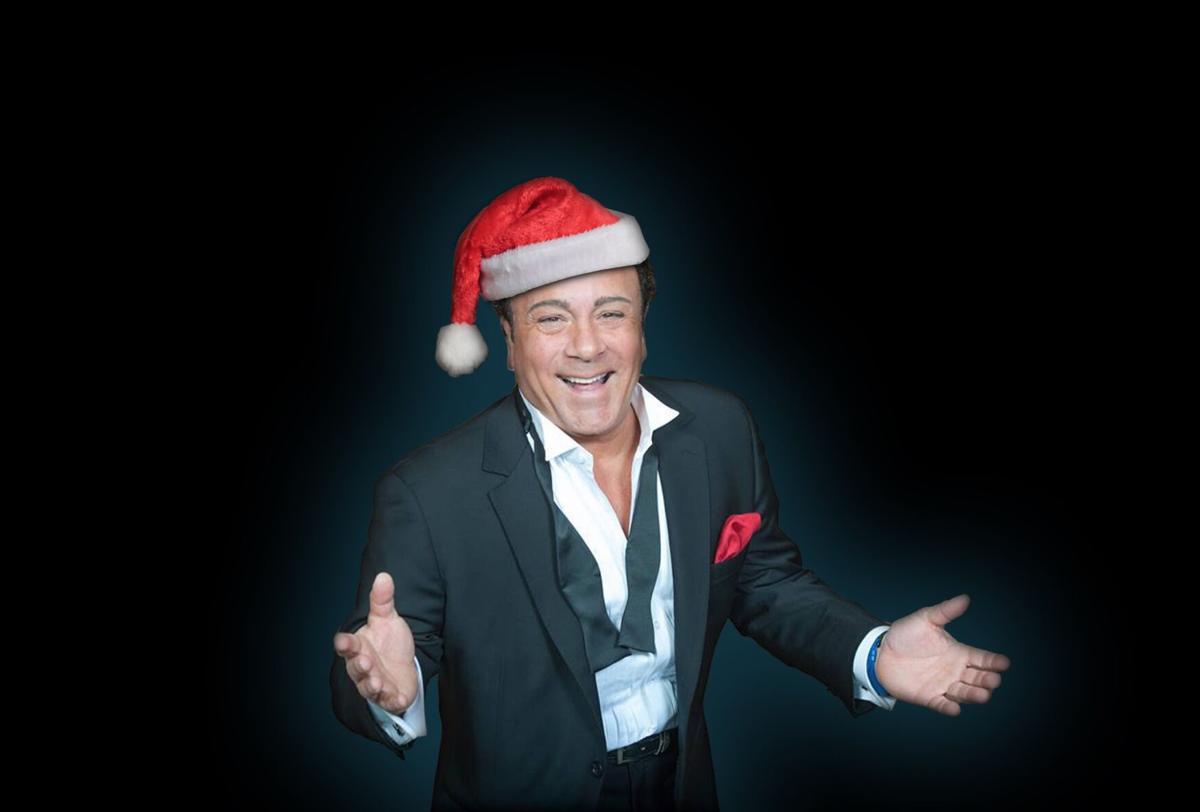 Judging by how early holiday songs start appearing on local radio stations, we can never get enough of seasonal music. That's also true with live musical events as again this year there are many concerts to enjoy whether you like your holiday music traditional, classical, rocking out or you prefer to join the carolers.
St. Rose of Lima Holiday Concert. 7:30 p.m. Nov. 28 at St. Rose (500 Parker Ave.). Free concert features a trio of outstanding talent in vocalist Kenny Thomasula (Junction West), BPO principal cellist Roman Mekinulov, and musician and songwriter Ken Kaufman. Doors open at 6 p.m. There will be baskets, auctions and refreshments.
Handel's Messiah. 7:30 p.m. Nov. 28. Our Lady of Victory Basilica (767 Ridge Road, Lackawanna) and 2:30 p.m. Dec. 5. St. Mary's Swormville (6919 Transit Road, East Amherst). A holiday tradition, the Buffalo Philharmonic Orchestra and Buffalo Philharmonic Chorus perform this musical masterpiece in the most beautiful of settings. $25-$50 (bpchorus.org, 980-5701).
Cami Clune and Vitamin D3 Holiday Show. 8 p.m. Dec. 3 at Seneca Niagara Casino & Resort, Niagara Falls. Enjoy the sounds of the season with the Buffalo native who appeared on Season 19 of "The Voice." $25-$35.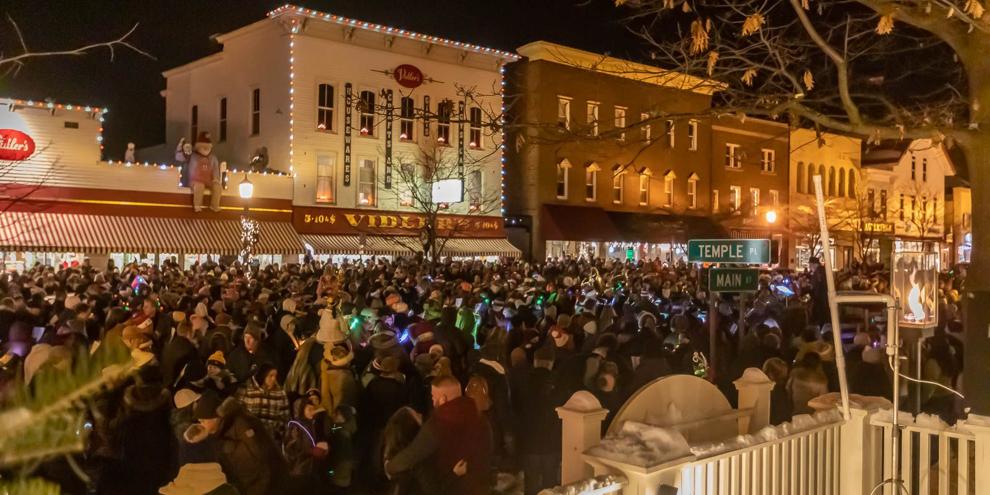 The Barbra & Frank Holiday Show. 8 p.m. Dec. 3. Riviera Theatre (67 Webster St., North Tonawanda). This tribute show imagines what it would have been like if Barbra Streisand and Frank Sinatra performed a Christmas concert together. With Sharon Owens and Sebastian Anzaldo. $20.
"Our Finest Gifts" by the Gay Men's Chorus. 7 p.m. Dec. 4 in Trinity Episcopal Church (371 Delaware Ave.) and 3 p.m. Dec. 5 at North Presbyterian Church (330 N. Forest Road, Amherst). Buffalo's Gay Men's Chorus sings songs of holiday cheer to welcome the season. $20.
"All I Want for Christmas Is - a Box of Brass" with the Buffalo Silver Band. 7 p.m. Dec. 4 at St. Nicholas Anglican Church (539 Main St., West Seneca) and 3 p.m. Dec. 11 at Canisius College's Montante Cultural Center (2001 Main St.). The 34 brass players of the Buffalo Silver Band will be joined by percussionists in a holiday concert featuring such holiday-inspired tunes as "March of the Toys" and "Christmas Humbug." Both concerts are freewill offering.
A Motown Christmas. 7:30 p.m. Dec. 4. Riviera Theatre (67 Webster St., North Tonawanda). Holiday music sung by a vocal group featuring members of legendary groups including The Capitols, The Miracles and The Temptations. $32-$57.
A Charlie Brown Christmas. 2 p.m. Dec. 5 in Seneca One tower. The Ed Croft Trio will perform music from the beloved Vince Guaraldi soundtrack to the 1965 animated classic. Adult tickets are sold out, but tickets are available for children and teens.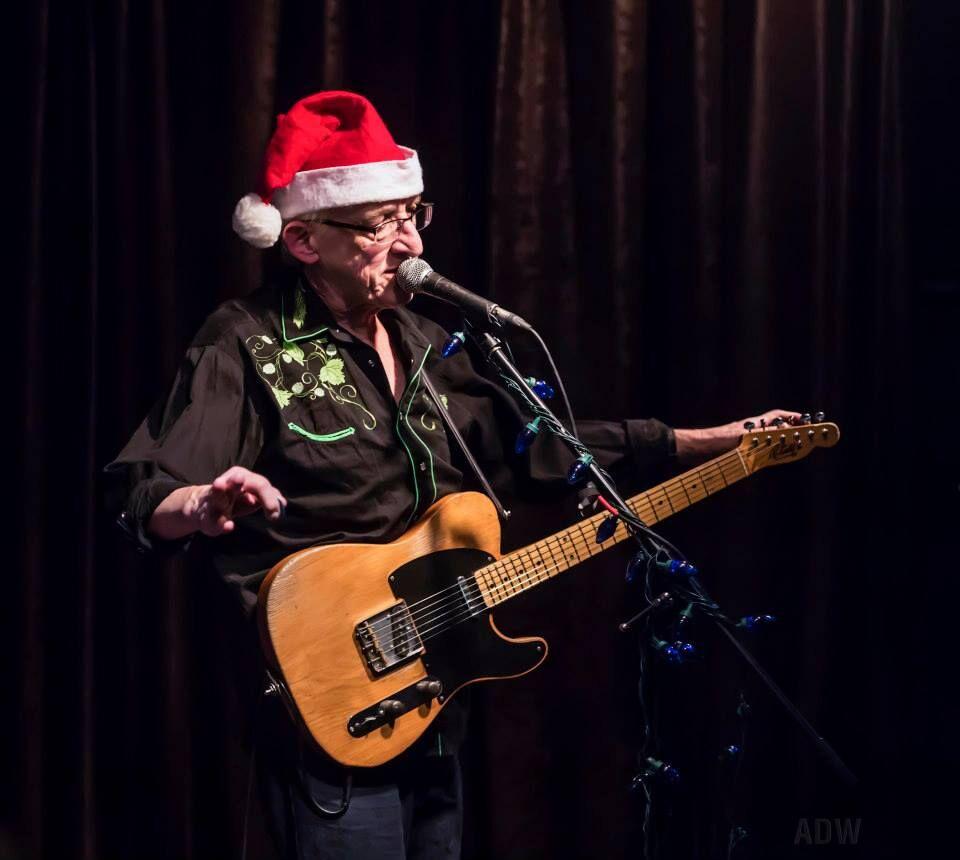 Ars Nova Musicians Chamber Orchestra. 6:30 p.m. Dec. 5 at St. Gregory the Great Roman Catholic Church (200 St. Gregory Court, Amherst). For its season finale, Arts Nova presents Vivaldi for the Holidays. $15, kids 12 and younger admitted free.
Marsha McWilson Holiday Show. 7 p.m. Dec. 9 at the Batavia Downs Gaming and Hotel (8315 Park Road, Batavia). The Niagara Falls Music Hall of Famer and blues singer will present an evening of seasonal music. $10 to $15.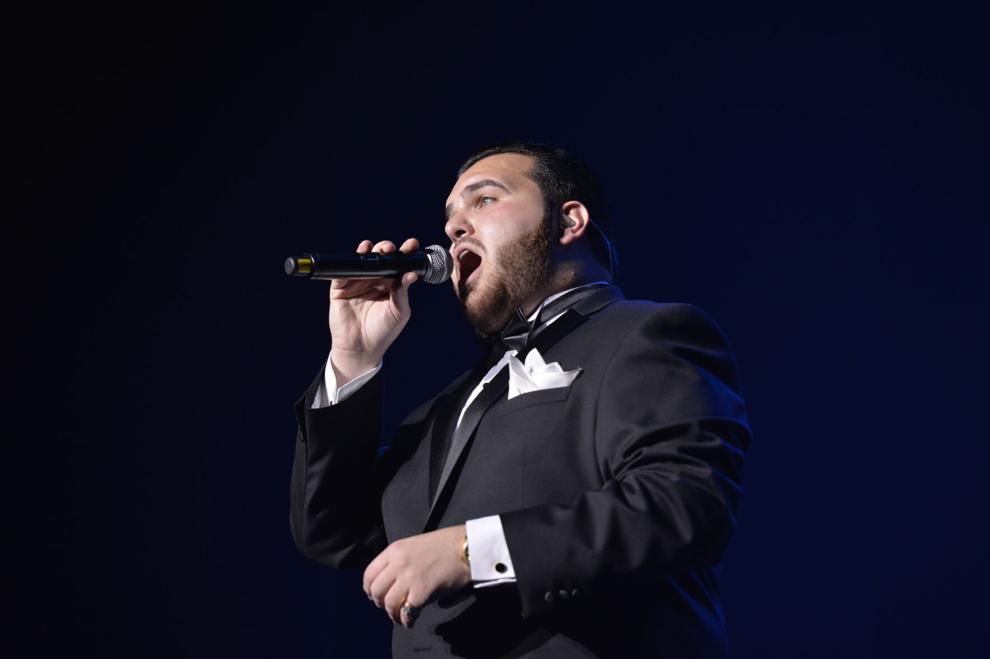 Sal Valentinetti – Christmas Comes To Town. 7:30 p.m. Dec. 9. Riviera Theatre (67 Webster St., North Tonawanda). The former "America's Got Talent" contestant shares his love of such classic crooners as Dean Martin, Tony Bennett and Frank Sinatra for this holiday show. $25-$55.
JoAnn's Classical Christmas. 10:30 a.m. Dec. 10 and 7:30 p.m. Dec. 11 in Kleinhans Music Hall. BPO Music Director JoAnn Falletta's popular holiday program returns with soprano Sirgourney Cook. $39-$104.
Winter Choral Spectacular. 7:30 p.m. Dec. 10 in Rockwell Hall Performing Arts Center (1300 Elmwood Ave.). The Buffalo State Chamber Choir, Choral and Vocal Jazz Ensemble will celebrate the winter season in song. The free concert will be broadcast on the college's YouTube channel.
Debby Boone Christmas, 2 p.m. Dec. 11 at the Riviera Theatre (67 Webster St., North Tonawanda). An afternoon of Christmas music. $35.
Every Time I Die. 5 p.m. Dec. 10 and 2 p.m. Dec. 11 at Buffalo RiverWorks (359 Ganson St.). The Buffalo rockers return home for their annual holiday shows called 'Tid the Season 2021. 
Lindsey Stirling. 8 p.m. Dec. 11 at Shea's Buffalo Theatre (646 Main St.). The young, multitalented violinist and dancer puts her unique musical take on her favorite holiday songs.
Musicians of Buffalo Christmas. 7 p.m. Dec. 15 at The Stage (8166 Main St.), Clarence. Buffalo music veterans Billy Sheehan, Jessie Galante and Bobby Lebel perform to benefit Music is Art. $25 (eventbrite.com).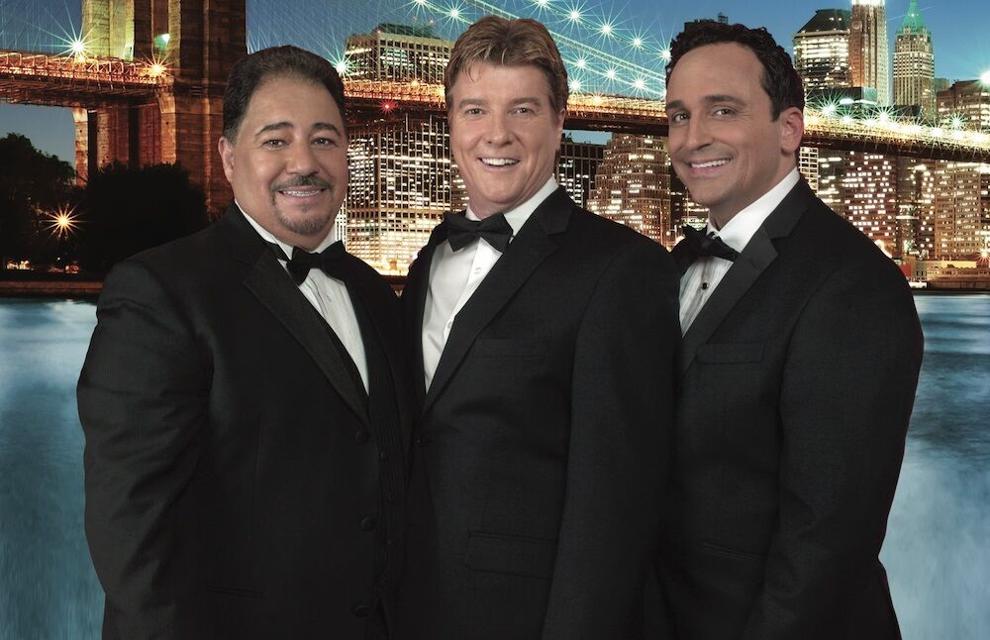 Christmas With The New York Tenors. 7 p.m. Dec. 15. Riviera Theatre (67 Webster St., North Tonawanda). A holiday journey through New York City with tenors Andy Cooney, Daniel Rodriquez and Christopher Macchio. $29.
John Morris Russell's Jazzy Holiday Pops. 10:30 a.m. Dec. 16-17, 7:30 p.m. Dec. 18 and 2:30 p.m. Dec. 19 in Kleinhans. "Mister Christmas" returns with his musical holiday offering. Curtis Lovell and George Brown lend vocal support. $39-$104.
Frankie Scinta Holiday Show. 8 p.m. Dec. 16 and 17 at Bear's Den Showroom in Seneca Niagara Casino (310 Fourth St., Niagara Falls). Scinta returns home for the holidays and gives the gift of a Christmas show, Las Vegas-style. Tickets start at $55.
A Carpenters Christmas. 8 p.m. Dec. 17 at the Riviera Theatre (67 Webster St., North Tonawanda). Lisa Rock and her six-piece band perform the holiday music of the sister-and-brother duo that includes hits from two holiday albums including "Merry Christmas Darling."
East Aurora Carolcade. 7 p.m. Dec. 18. This beloved 49th annual event will again fill Main Street between Elm and Olean streets in East Aurora as people gather to sing traditional Christmas carols, look at holiday decorations and enjoy hot chocolate. 
Trans-Siberian Orchestra. 8 p.m. Dec. 21 at KeyBank Center. You know it's not the holidays without TSO at the arena. Tickets start at $49.50.