For 18 years, the weekend after Labor Day has meant the annual Music Is Art Festival, the brainchild of Goo Goo Dolls co-founder and bassist Robby Takac and his team. By combining music with live painting, performance art and a celebration of mainstream and underground culture, Music Is Art was way ahead of the curve, and helped to craft a model for music and arts festivals that is now widely accepted as a blueprint.
But this year, MIA, like just about every other facet of our culture, looks different than it has in the past. And so, when the 18th annual festival takes place from 6 p.m. to midnight Sept. 12, it will be as a virtual event with a 19-channel simultaneous broadcast through musicisart.org that will do everything in its power to capture the bohemian vibe of the event.
More than 150 bands, artists, musicians, DJs and speakers will participate by performing remotely from locations closed to the public.  
I caught up with Takac as he and his team entered the final week of preparation for the virtual fest. As ever, his demeanor reflected the positivity and optimism that have served him well over his career, both as a musician and public figure deeply engaged in the Buffalo arts community.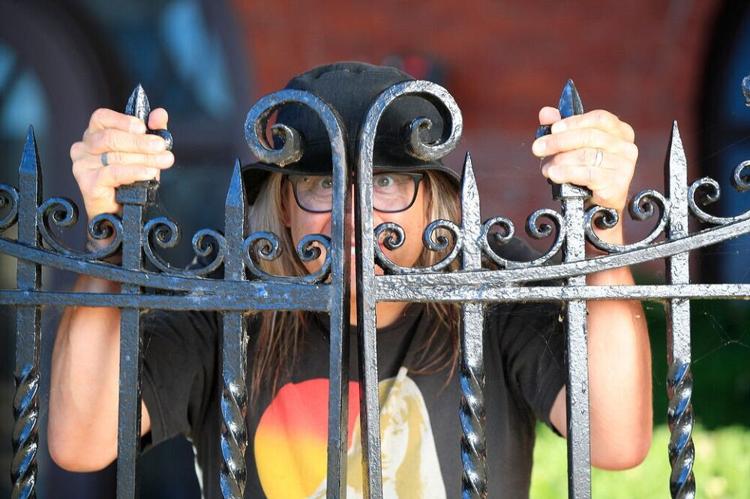 Question: MiA fest has always been about celebrating the arts community. But if that community can't be together, can't really commune, how do you do it?
Answer: We saw this pandemic bubbling up at the beginning of our planning stage, and by March, we knew for sure what was going on. But we still didn't know then if in two weeks, everything would change. All we knew was that we had to move forward and try to give the creative community this thing that we've been doing for all these years. We did talk about maybe not making it happen. But right away, we were like, 'We have to find some way to make it happen.' So we decided to plan for something that we could do in front of a lot of people if it was possible, but we could also do in front of no people at all, if that's what needed to happen.
Q: How did people react to the virtual idea?
A: The more we talked about it, the more people started getting used to doing things this new way. More people are broadcasting events and getting comfortable with how it all works, how it looks, how it feels, how you convey something to an audience in this way, which is obviously so different than when people are right there in front of you.
On the other side of it, audiences started to understand a little bit more and began realizing, 'Hey, we can enjoy this.' After this amount of time, people are starting to grab onto the idea that this is a component of how we are going to experience things for a little while.
Q: Has it been difficult to cling to the original MiA mission in this new format?
A: The biggest thing about the festival, for me, is the fact that, every time you turn around, there's something else going on, there's something new to experience, something different. We wanted to convey that in a virtual environment. And the only way we could do that was to have all that going on still. What we've come up with for this year offers a pretty good swatch, a pretty good cross-section, of what's going on out there in our arts and music community.
That's been the goal every year, and it was the goal this crazy year, too. Everyone stepped up, just like they always do. And man, God bless all these musicians and artists and behind the scenes people for doing it. With everything going on, the fact that they all wanted to do it is amazing.
Q: I was truly moved to see that the Friends of MiA channel will be dedicated to our dearly departed friend, (Buffalo independent promoter) Bruce Moser. What an incredible lineup on that stage, and all are artists who worked with and loved Bruce.
A: Dude, I just finished editing all six hours of it, and it's amazing. More than half of the content was created specifically for the event, and the rest was archival stuff. contributed by artists who wanted to give something. We're trying not to go sappy with it. We're trying to make it a fun, rock 'n' roll thing, because that's what Bruce would want.
Stay up-to-date on what's happening
Receive the latest in local entertainment news in your inbox weekly!