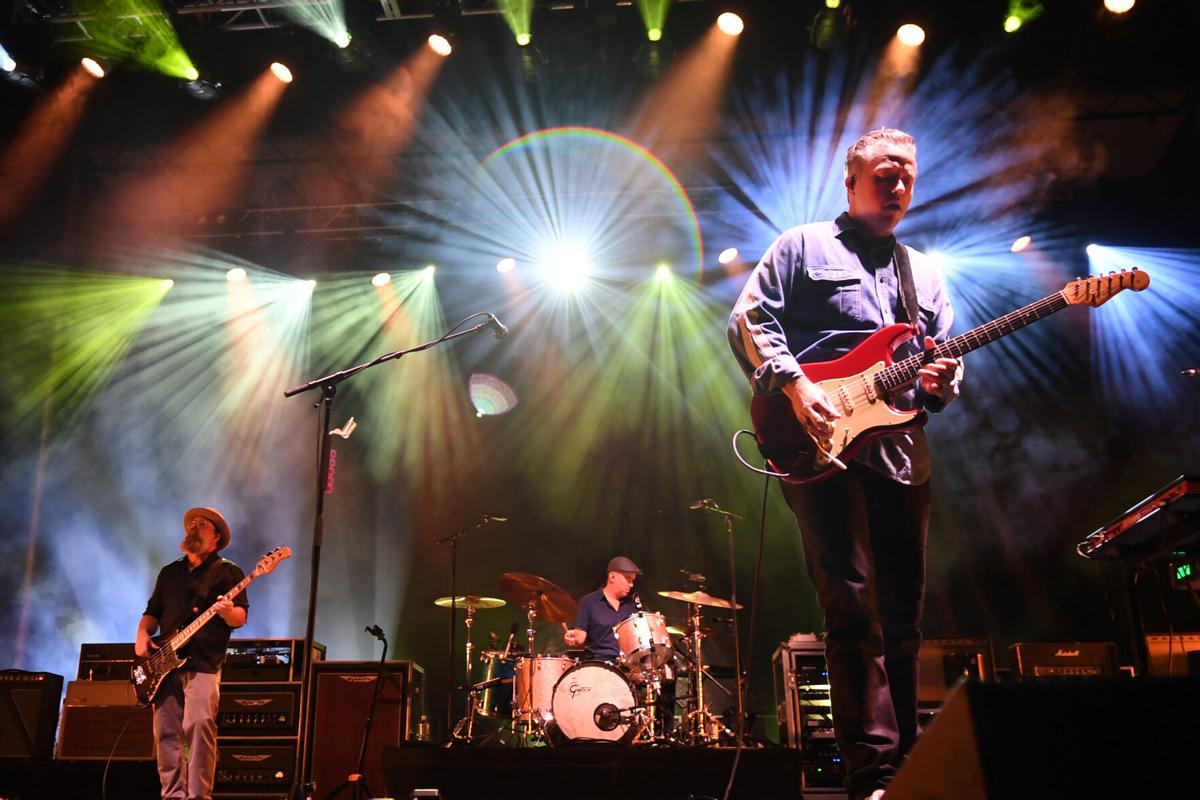 Borderland Music + Arts Festival, an outdoor cultural festival taking place at Knox Farm State Park in East Aurora over two days, achieved a trifecta on its final day Sunday. With balmy weather, banner talent lineup and a solid Bills win watched on a big screen by some concertgoers, it was smiles for miles along the rolling landscape.
After its 2020 hiatus, Borderland – established in 2018 – roared back strong with 30 musical acts playing on three stages, a bevy of talented regional artisans and artists and well-chosen food vendors. Attendees showed proof of vaccination or negative Covid-19 tests at entry points before receiving requisite fest bracelets showing evidence of payment, and age – for imbibing purposes.
"This is going to be a fun night. I'm just getting warmed up, my toes are tingling," said headliner Jason Isbell and the 400, minutes into his band's perfect twang-rock set of originals and a few covers. His pandemic-penned song "Dreamsicle," released in 2020 on "Reunions," followed "24 Frames," a tune paying tribute to Isbell's former hometown, Athens, Ga. The band covered famed Athens band, R.E.M., a few songs later, playing a jaunty, rendition of "Driver 8" off of "Reckoning."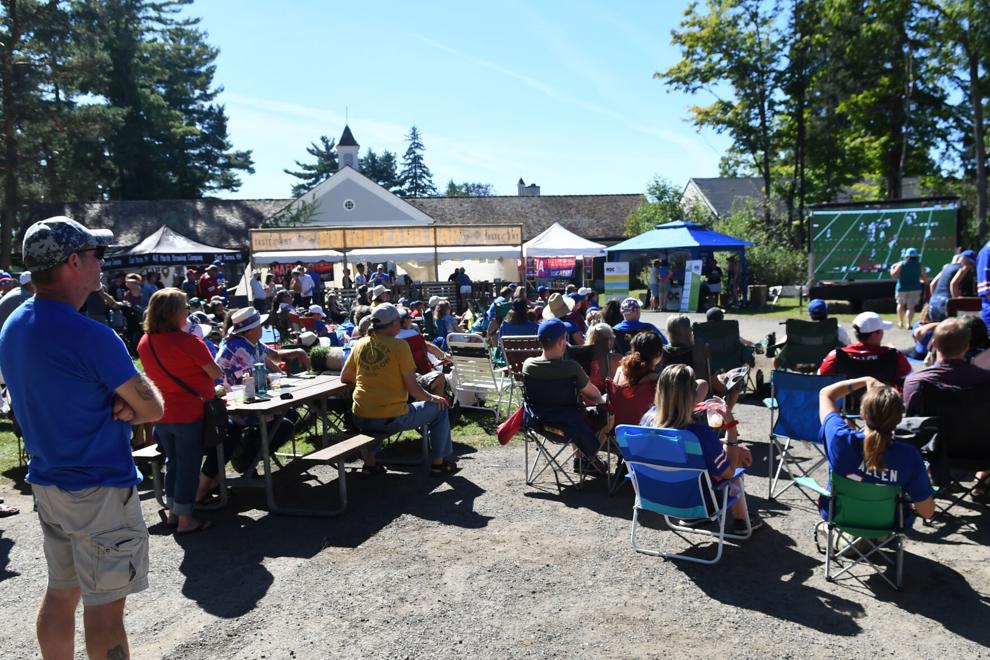 Two other bands performing on the main stage Sunday were the Ghost of Paul Revere and Pigeons Playing Ping Pong. The Ghost of Paul Revere, based in Portland, Maine, had two super-fans present, Erin Mason and Jeff Gannon, who motored in from the Saratoga area for the festival – their second Borderland experience. The couple reports that they have seen the band "more than 30 times." Mom and son Lou and Sam Stahl, local fans of the band, were stationed at stage's edge, and planned on staying in position for the later Isbell set. They did.
Playing a late-afternoon set on the Split-rail side stage was frenetic keyboardist/bandleader Neal Francis who dressed as an airline pilot. ("This is your captain speaking.") Francis implored, "Hi Buffalo, sing with me," the crowd joining in, with Francis joking "some of you get it." Later, high-energy party band the Infamous Stringdusters performed on the same stage amid nonstop billowing clouds from a smoke machine.
The local Homespun stage, located amid a circle of regional food and beverage purveyors, picnic tables and a smattering of trees, was where a giant screen stood. About 500 fans watched the Buffalo Bills game. Nearby former Bills kicker Steve Christie signed autographs and raised money for nonprofit Rural Outreach Center by auctioning off one of his No. 2 Bills jerseys. His wife, Kelly Welch Christie, pulled the lucky contest winner's name.
Uncle Ben's Remedy played the local stage, after the appearance of a raucous marching band (half of its members in Bills regalia). After all the local action, the musical focus was steeled on the two stages in the massive field located through a walk around or through the long stables populated by an excellent array of artisans selling their wares.
Borderland deftly creates an environment that truly welcomes families: Kidsland is expansive and appealing to kids who want structure, and those craving wide-open play opportunity in the natural setting. Hay bales for climbing, farm animals for petting, and interactive creative activities are all part of the scene. Twin sisters Layla and Izzi Borowiak, age 9, were learning to play violins with socially distanced guidance by musician David Nojaim, of the local Americana band Davey & the Goliaths.
Festival owner and foundress Jennifer Brazill, an East Aurora native, hit the expansive main stage on Sunday night moments before the final set by Isbell.
"We are freakin' stoked to be here again," Brazill said. "Thank you. We can't do this without you. Thank you for bringing the best vibes. Thanks for your support, let's keep going." The Borderland crowd was praised, too, for following along with the fest's strong "vision of sustainability, and leave-no-trace" ethos: unlike many other fests, the grounds remained litter-free even late on its last evening.
Borderland bills itself as "A festival beyond boundaries." It can feel like a pilgrimage to get to the site: as a person-focused event, parking is way off-site. A few fest attendees did share grumbles about the price of their passes, and the concessions. But, as we all know, the price of doing business – including bucolic music fest business – goes up and up.
---
Borderland Music + Arts Festival
Sept. 18 and 19 at Knox Farm State Park