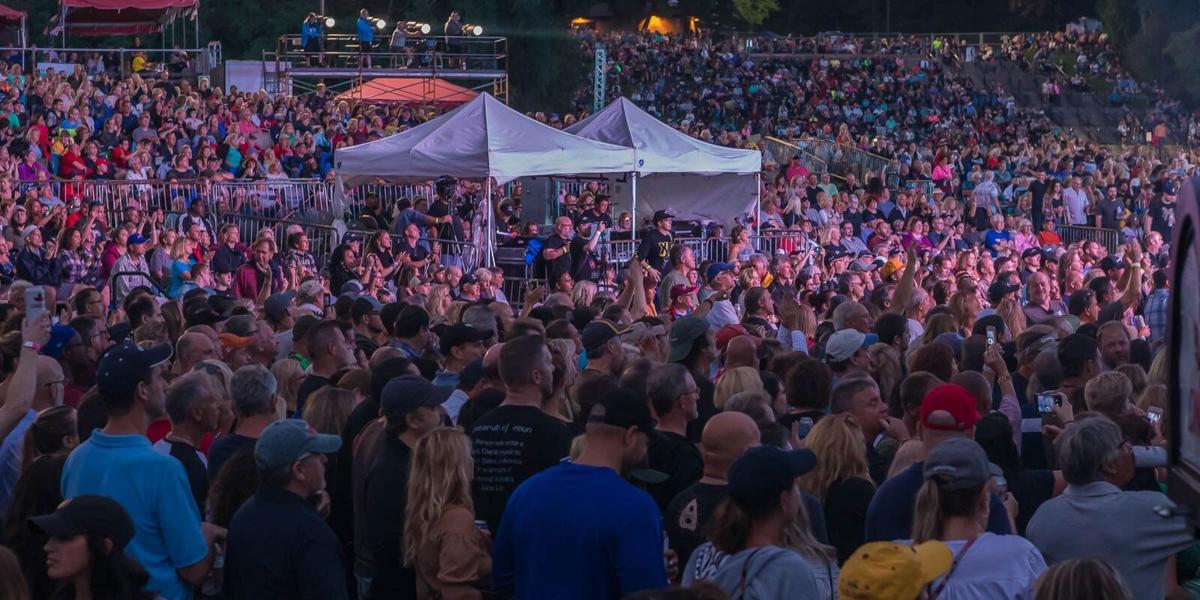 If you're a live-music lover still on the fence regarding the Covid-19 vaccination, you've got some thinking to do. Anyone planning on attending a large-scale concert at Artpark this summer will need to have completed a full vaccination regimen at least 14 days prior to the event. 
Artpark & Company has announced that all of its large-scale concerts – those events that will host in excess of 500 attendees including those in its amphitheater – will follow a "fully vaccinated-only" admittance policy. This makes Artpark one of the first major concert venues in the region to embrace such a mandate, and offers a view of where the live-event industry might be heading. 
Previously, Erie County Executive Mark Poloncarz announced that the Buffalo Bills season would follow a vaccinated-only policy for all home games at Highmark Stadium, which is a county-owned venue. Last week, the CMAC/Marvin Sands Performing Arts Center in Canandaigua announced that it would be admitting only fully vaccinated patrons as well. Though no official policies have been revealed by Darien Lake Performing Arts Center, a Live Nation Entertainment-run venue, the Artpark announcement suggests that a vaccinated-only policy is on its way to becoming the new normal. Allowing admittance only to the fully vaccinated means that Artpark – and other venues that embrace a similar policy – will no longer need to enforce mask wearing and social distancing at these events.
"Artpark is respectful that some are unable or not willing to receive the vaccine, and understand this may be upsetting," representatives said in a statement announcing the policy. "As Artpark Amphitheater is an open, general admission venue, with only two public entrances/exits, shared restrooms and concessions areas, it would be very difficult to guarantee a safe, comfortable and equitable environment. Separation of audiences would also diminish the communal and relaxed experience of a live concert for both the audience and performers. We look forward to the time when COVID-19 is no longer a threat to the public and all our visitors will be welcome to our big crowd events."
The Artpark events where this policy will be in effect include the Strawberry Moon Festival (June 19), Blackberry Smoke (July 1), Fitz and the Tantrums (July 6), Chicago (July 31), Brothers Osborne (Aug. 3), Joe Russo's Almost Dead (Aug. 20), King Crimson (August, to be determined); Wilco + Sleater-Kinney (Aug. 26), Blues Traveler (Aug. 29) and Glass Animals (Aug. 30). More concerts are expected to be announced in the coming weeks. 
The voluntary New York State Excelsior Pass or a vaccination card with photo ID will be accepted as proof of vaccination for attendees 16 years and older. Unvaccinated children younger than 16 can attend with a vaccinated adult but must wear a mask. Temperature checks and a basic Covid-19 health questionnaire are also part of the admittance process.
Ticket holders who aren't fully vaccinated or don't intend to be by the time of the event in question are being offered a full refund and are asked to contact the venue at artpark@artpark.net  or 754-9000.