The independent music promoter likely does not own a brick-and-mortar establishment and remains largely unknown to the general public. Yet, so much of the general public's live music diet is reliant on the behind-the-scenes machinations of these "indies," women and men whose big dreams and desire for creative control urge them to go it alone in a music industry dominated by massive corporate players like Live Nation and AEG.
While the deleterious effect the pandemic has had on clubs, bars and restaurants has been heartrendingly obvious, when it comes to the independent music entrepreneur, those effects have been harder for the layman to spot, though no less disastrous for all involved.
Jennifer Brazill, co-founder of the Borderland Music + Arts Festival, is still reeling from the cancellation of this year's festival, which was slated to celebrate its third anniversary in late September at Knox Farm State Park in East Aurora.
"I feel so bad for everyone in our industry," Brazill said. "It's a long uphill road, with no support from anyone but our own kind, in terms of government help, or even efforts to understand what's going on in our industry."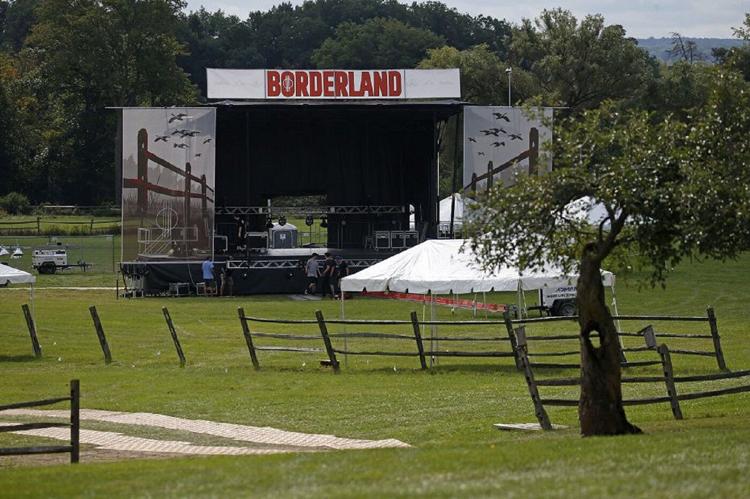 For most of these promoters, summer provides the biggest piece of the financial puzzle. With festivals from Coachella in California to Borderland here in Western New York – and virtually everywhere between – having to cancel their plans for 2020, indie promoters face an immediate existential crisis.
Faced with dire circumstances as the summer approached, promoters needed to find a way to keep their brands alive, while simultaneously canceling events that comprise their main means of financial solidity. They needed to do so while meeting state-mandated health and safety requirements.
Hence, the birth of the drive-in concert.
In late July, MNM Presents' Mike Marshall, a local independent promoter with a long history of EDM-based shows in the region, announced Drive-in at the Silos, "a distanced drive-in concert headlined by dubstep artist Peekaboo," to be held Aug. 22 at Buffalo RiverWorks. One thousand tickets, for 300 carloads, were sold.
Days prior to the event, the plug was pulled with refunds offered and MnM citing "new New York State restrictions on drive-in events." These restrictions mandated attendees stay inside their vehicles at all times during the event – a radical change from the previous guidelines, which allowed patrons to mingle next to their vehicles, within the groups they'd traveled to the show with. Several drive-in shows were canceled during the same period statewide.
What happened? In large part, the crackdown came as a result of a concert held in the posh resort town of Southampton on July 25. That show – a charity event featuring DJ duo the Chainsmokers – found an audience that dropped between $1,250 and $25,000 to watch the concert from their cars rather rapidly devolve into a swirling mosh pit of revelers in front of the stage, partying like it was 2019. Clips from the event exploded on social media, catching the irritated eye of Gov. Andrew Cuomo, who derided the event as "illegal and reckless."
"This is a 'punish all for the crime of one' executive order," MnM's Marshall said. "We agree – the Chainsmokers show was done poorly. They had a VIP section where people were allowed to congregate in front of the stage. Any good promoter knows that will translate terribly on camera, not to mention the potential real-life risks.  Maybe they did it for money; those VIP tickets were in the five figures. I'll bet if they could go back, they'd have done it differently. Big mistake."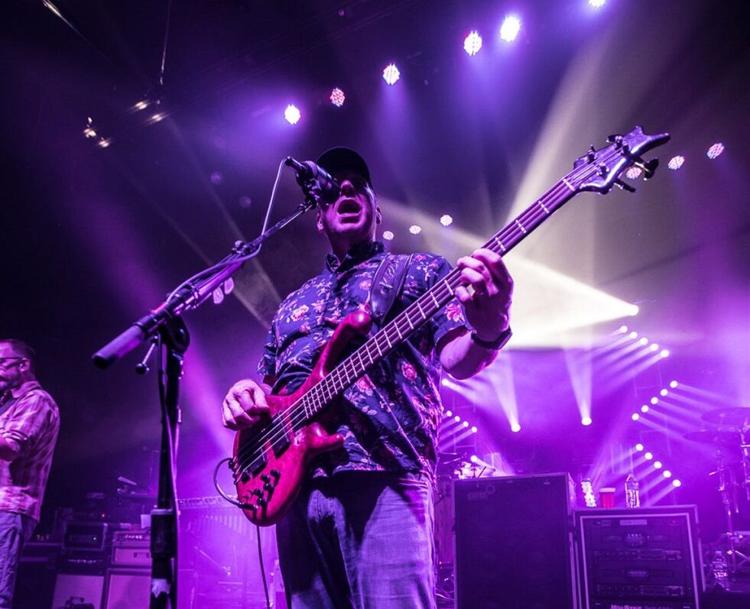 It was a mistake with immediate ramifications. Cancellations devastated both promoters and fans, including the hundreds of Buffalonians who had planned on attending shows here or by trekking across the state to see drive-in shows like moe.'s Miracle Mile drive-in concerts in Vernon on July 31 and Aug. 1.
Josh Holtzman, co-founder of the Cobblestone Live Festival and of the "Live at the Drive" concert series, said the new requirements mandating patrons remain in their vehicle for any drive-in concert or movie is a deal-breaker.
"I feel lucky enough to gracefully bow out, knowing that we successfully and safely put on 10 drive-in concerts at two different locations," Holtzman said, referencing shows at Lockport's Transit Drive-in and Perry's Silver Lake Drive-in. "I'm proud of what we achieved and glad that we put as many people back to work as we could. Overall, this was a great and safe experience for the community."
Dave Ehman, founder and owner of the Adirondack Independence Music Festival and director of the Fridays at the Lake concert series in Lake George was caught off-guard by the fallout from the Chainsmokers show on Long Island.
"Why is it OK to have a stranger so close to you in line at a chain store that you can feel them breathing on your neck, but it's not OK to sit in front of your car with your group, while staying socially distanced from the next group?" Ehman said via text message. "We all want to be safe and responsible, but ... what kind of logic is this?"
Peter Shapiro, one of the most ambitious independent concert promoters in the world and owner of multiples venues, including the Brooklyn Bowl, feels that those in the industry who don't follow the rules ultimately reverse whatever progress has been made.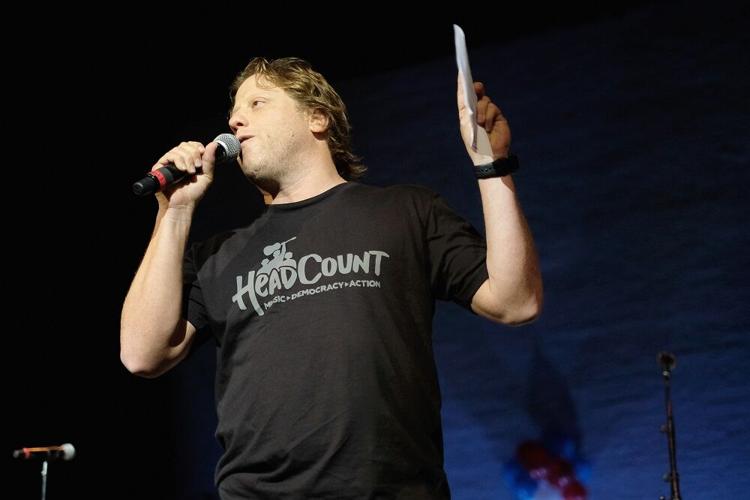 "It's important that whatever we can do, we do it right. Unfortunately, some of the early things were not done right and that set things back," Shapiro said. "Certain states – you and I live in one of them – tried to do it right, but you can't control your neighbors. You'd like to, in some cases, but you can't. That's life."
'It's not a lake, it's an ocean'
With each new day bringing new challenges and no clear end in sight, independent promoters are finding some strength and solace by banding together as a collective.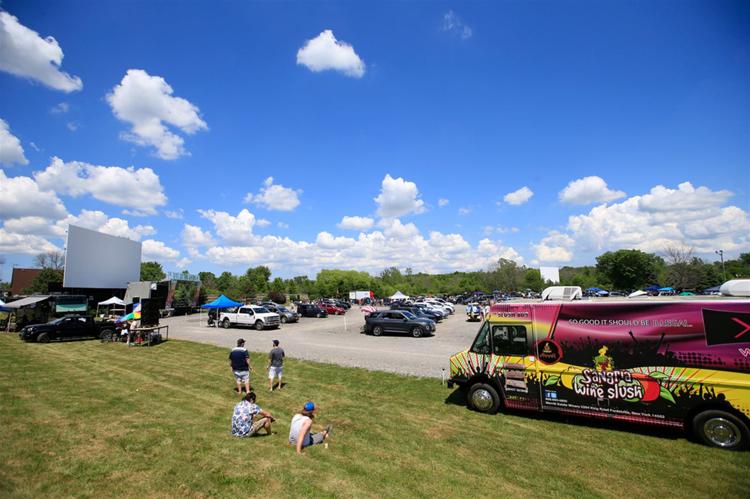 "I've spent countless hours on calls with friends in the business from around the country, and we all agree we feel a little bit lost, as to what direction to go in," Borderland's Brazill said. "We are paddling out in the ocean and we think we caught a wave, and then a bigger wave crashes us backward. We come up for air, take a breath and paddle out again."
Increasingly, it appears independent promoters, as well as many of the venues where they place their shows, are badly in need of further stimulus packages and aid, if they are going to survive.
"I'm just hopeful there's something," Shapiro said, noting the help provided by the Paycheck Protection Program and would-be help from proposals like the Restart and Save our Stages acts. "Because if there's nothing, there's going to be a lot of problems, for some of the clubs and promoters you have there in Buffalo, and in so many other places, too.
"We're in the water now, and we're trying to tread water, and we need to swim across and get there without sinking. It's not a river, it's not a lake, it's an ocean. ... We had a raft with the first PPP, but the air's gone now. There was gas in the boat, but now we need more gas, or we're just gonna have to swim on our own and some of us aren't going to make it."
Stay up-to-date on what's happening
Receive the latest in local entertainment news in your inbox weekly!