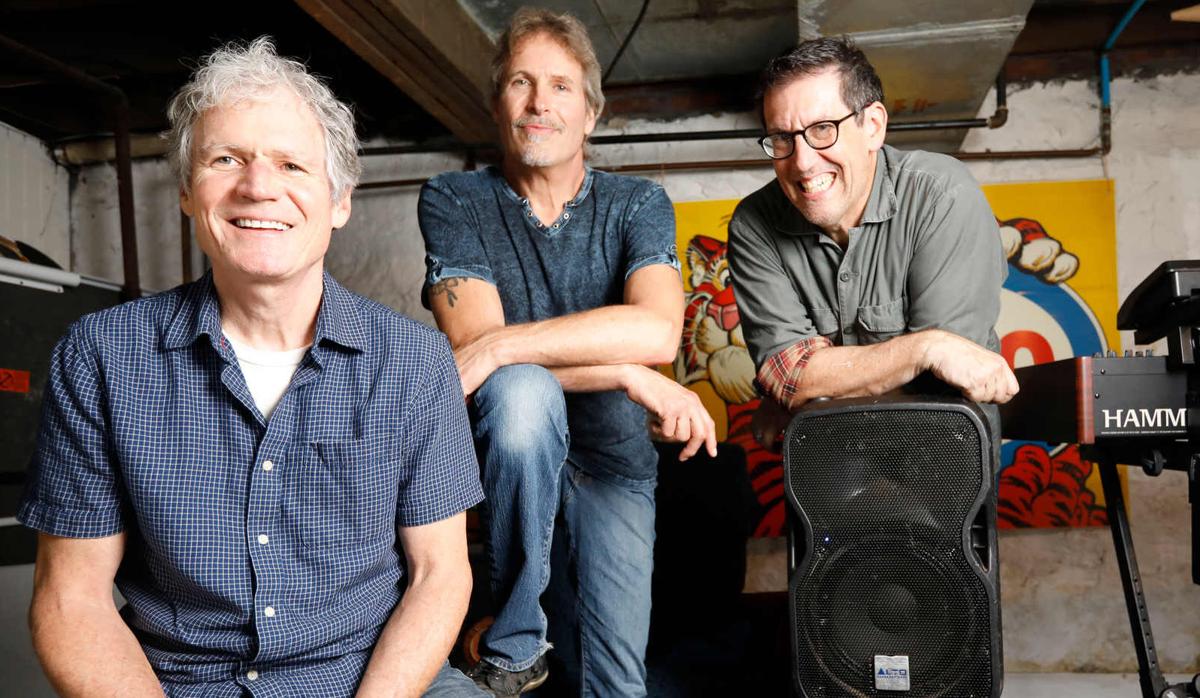 Three years ago, veteran area musicians Dave Ruch, Corey Kertzie and Joe Bellanti were hired to support friend and fellow musician Dave Thiel for a local gig. After soundcheck for the evening's show, Thiel left the bandstand, and Ruch, Kertzie and Bellanti indulged in some off-the-cuff improvisation. They didn't realize at the time, but Organ Fairchild, one of the most vital new bands on Buffalo's original music scene, was born at that moment.
"The three of us just fell into playing something instrumental," Ruch recalled of that evening. "It just sounded so good. Both Joe and Corey are strong players and are so easy to work with and such old and dear friends that it made me wonder if just the three of us could do something that would sound 'complete.' I texted everyone the next day to propose the idea."
Ruch, Kertzie and Bellanti already had a long history of making music together, having formed the core of the Wild Knights, a virtuosic jam-based ensemble, in high school – Ruch and Bellanti at Williamsville South and Kertzie at Sweet Home. That group became a popular draw in the late 1980s and early '90s, but eventually, the band members drifted into other areas of musical interest. Ruch immersed himself in folk and roots music, performing almost exclusively as an acoustic musician for the next two decades. But in 2017, a random incident reaffirmed his love for the electric guitar and paved the way for Organ Fairchild's formation.
"I hired a band for my wife's 50th birthday and at the last minute, the guitar player couldn't make the gig," he said. "The band was about to cancel, so rather than disappoint her, I pulled my old Fender Stratocaster and Deluxe Reverb amp out of the closet and filled in for the night. My love for playing electric guitar and rock 'n' roll music was rekindled that night, and I haven't stopped since."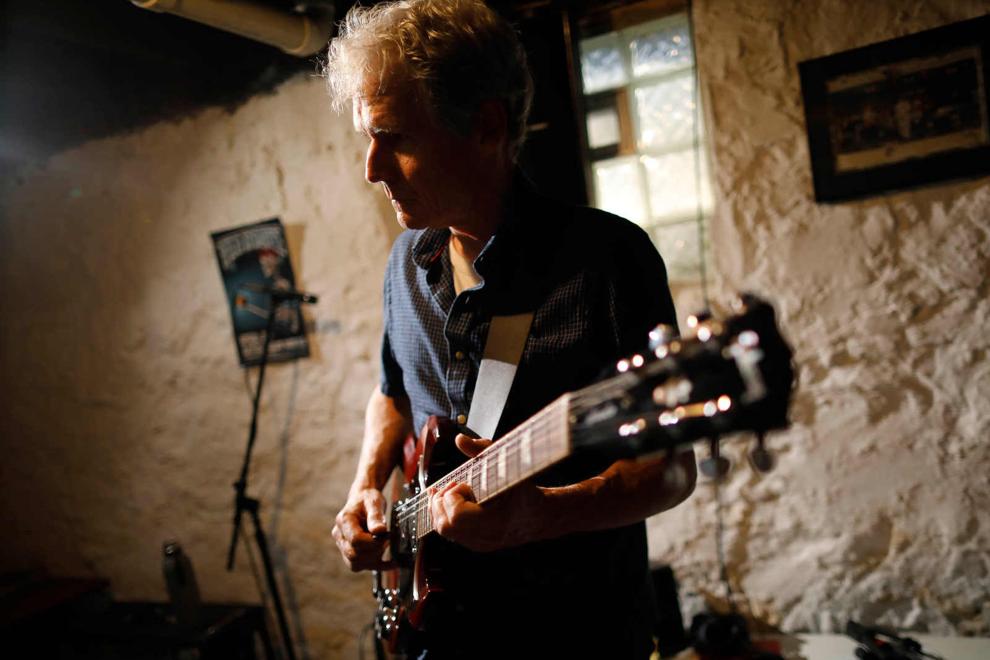 When Organ Fairchild first formed, the project was mainly about having fun jamming with old friends, Ruch said. But the three found themselves writing new material at a rapid clip. From the beginning, the trio's sound offered a modern spin on the fabled organ trio format, in which the keyboardist handles bass duties with the left hand while the right hand provides chords and top lines. Ruch said this format came about organically.
"I think it just came from the desire to do a trio project with these two particular guys, and the instruments they play are keyboards and drums," he laughed. 
Though he has an abiding fondness for legendary organ trios led by the likes of Jimmy Smith and Jack McDuff, Ruch said a dedication to pushing the envelope further was always part of the plan.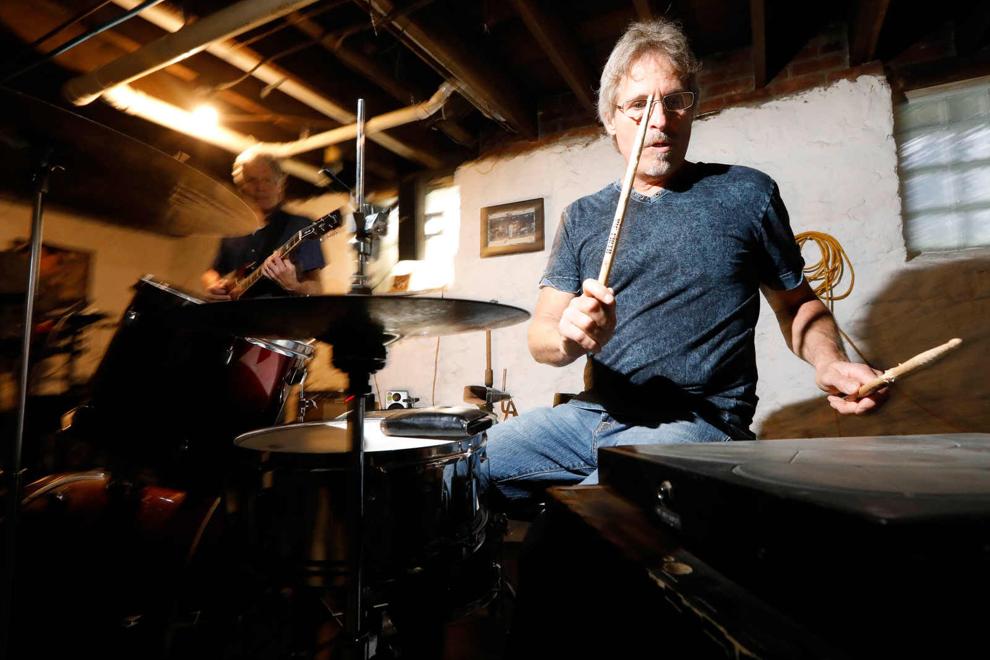 "Right from the start, I was thinking much broader than the blues-based jazz sound that tends to be associated with the classic organ trios. We all come from a rock background, as well as extended jamming situations, a la Grateful Dead, Allman Brothers and Santana, and making danceable music was another important criteria right from the start."
I asked Ruch if, as many musicians on both the local and national scale have noted publicly, there were any upsides to the relative paucity of available live gigs during the worst days of the pandemic. Did necessity become the mother of invention for Organ Fairchild? 
"Covid definitely allowed us to record more than we would have been able to otherwise, although there were those awkward periods where we weren't sure how safe it was for the three of us to even get together, masked, in close confines," the guitarist said. "So there were lots of stops and starts. But there were bright spots and nice outcomes."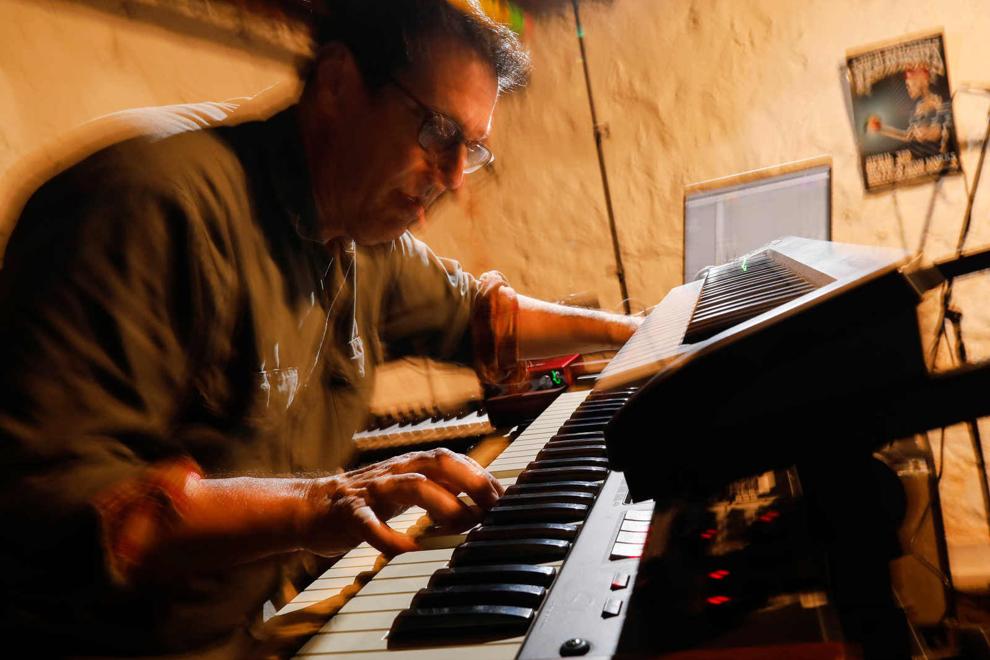 One of those outcomes is the band's debut album, "Brewed in Buffalo," tracked at drummer Kertzie's home studio in Amherst, and mastered by Buffalo native Alan Evans of Soulive, at his Iron Wax Studios in Massachusetts. The album's release will be celebrated with a performance on Oct. 22 at The Cave (71 Military Road). 
With the album out and gaining listeners via streaming as far away as Brazil, New Zealand, Argentina, Spain and Israel, Ruch said the plan is to hit the road and build on that buzz, with gigs in Pittsburgh, Cleveland, Erie, Rochester, Syracuse and Albany on the horizon.
"We have tremendous support locally, but we are building a fan base from scratch in each new town we play. And yet, the really interesting thing is, at age 56, I'm more willing to do that grind than I was when I was half this age, and the same is true for the other two guys.
"We're seeing that people really need this right now, in light of everything we've been through as a society these last two years. Music comforts, heals and uplifts, and audiences seem really ready for what we're offering. So we're really enjoying the ride and can't wait to see what comes next. This band has been nothing short of a rebirth for all three of us."