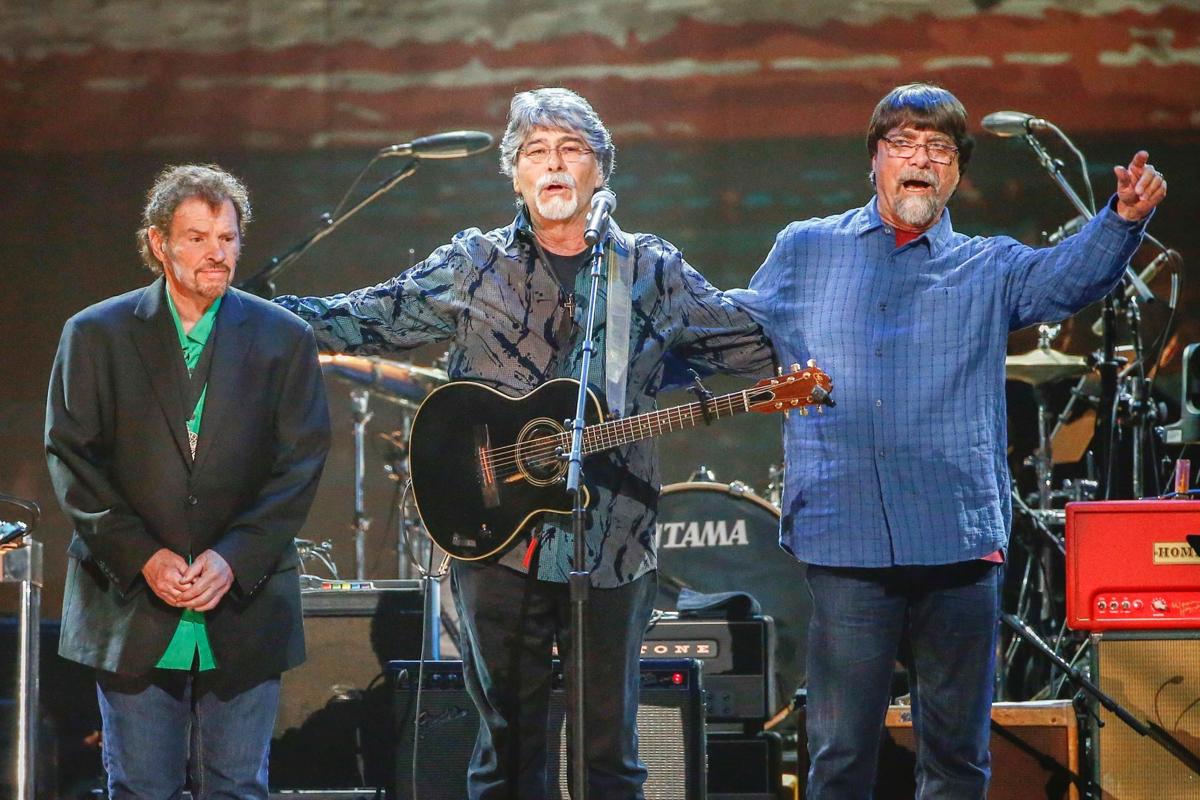 Normally, enjoying summers in Buffalo as a music fan means catching sunsets during shows at Artpark or Canalside or grabbing a bite from your favorite food truck while listening to local bands play Larkin Square.
While live music is slowly trickling back to bars and restaurants, and venues are beginning to schedule concerts throughout fall, concertgoers will largely have to go another summer without a normal schedule. Even with the return of live music, some people may not feel comfortable attending in-person events yet.
But there are other ways to enjoy live music. From virtual festivals to livestreams, here are six ways to enjoy concerts in your home.
Livestream concert platform Veeps and its parent company Live Nation have collaborated on a summer livestream series that started May 7 and runs every Friday until Aug. 9. Each week at 9 p.m., an artist streams a live performance from the Wiltern Theater in Los Angeles. Shows include pop-rock outfit Waterparks on June 6, rapper Young M.A. on June 11 and rapper Freddie Gibbs on July 2. Tickets are $15 presale and will increase on the day of the show.
Jenn Wasner, better known as her solo indie-pop project Flock of Dimes, is livestreaming a concert featuring material from her second solo album, "Head of Roses," which released in April. The album contains a mix of gleaming synth-pop and intimate indie-folk tunes. Tickets are $15.
Adam Lambert is hosting Pride Live's fourth annual Stonewall Day, a global campaign promoting awareness and support for the legacy of the Stonewall riots and LGBTQ+ activism. The organization has not yet revealed the full lineup of speakers and performers, but last year's event included former President Barack Obama, Katy Perry and Taylor Swift.
The Black-owned media, technology and commerce company ESSENCE is pivoting its Festival of Culture to the digital realm this year. The festival's lineup has yet to be announced, but according to the event's website it will feature "powerful daytime interactive sessions and star-studded evening concerts." Events on both weekends will be broadcast on ESSENCEStudios.com.
Southern rock pioneer Alabama is celebrating its 50th anniversary with two free livestream concerts from Bridgestone Arena in Nashville, Tenn. The concerts are at 8 p.m. July 2 and noon July 3. Both concerts will be streamed using Facebook Live.
The immensely popular Belgian electronic dance music festival Tomorrowland has been tentatively rescheduled to take place this fall. But before the in-person event, Tomorrowland is hosting a virtual festival in July. Headliners announced so far include Adam Beyer, Armin Van Buuren, Claptone, Nicky Romeo and Tale of Us. Attendants can interact with viewers from around the world through the event's website and are encouraged to dress in their best festival attire and re-create their own DreamVille in their backyards. Tickets start at roughly $24 U.S.