In March 2020, Mike Allen found himself like many people stuck at home alone, scared, out of work and cut off from the physical and emotional support systems he had long relied on.
An independent filmmaker, record label owner and digital editor for sports media, Allen saw that he had two choices. He could give up or he could pick himself up and try to do something about it. 
Allen chose the latter and did what he had always done when seeking to stave off the darkness – he started dancing. In the process, he birthed a mini-movement and set himself on a course toward emotional and physical well-being.
What started as a joke between Allen, his sister and a few close friends, with Allen filming himself doing "the Hippy dance" to some of his favorite live shows – discovered via the jam band treasure trove that is offered via Archive.org – quickly developed into something more profound
"JamBand Workout came about because, for the first time in my life, I was stuck," said Allen, referencing the title of his daily Instagram show that is now a YouTube channel based on that initial early pandemic impulse to dance the blues away. "I couldn't get together with people to make stuff, there was no work, and I was alone, thinking, 'What am I gonna do?' "  
"I was a little scared, honestly," Allen continued, while waiting for a flight back to Buffalo following a job in Pittsburgh, editing a Sabres-Penguins hockey game for NBC. "I wasn't in my healthiest place, and was reading all this information saying that being overweight and out of shape greatly increased your chances of ending up very sick and in the hospital if you ended up with Covid.
"I'd never really exercised. I was never a workout guy, never a runner. I traveled, I drank a lot, I partied, I worked, I went to shows. I abused my body for a really long time. So I decided to turn it around, somehow."
Allen was already a dyed-in-the-wool fan of jam band overlords Phish and had long enjoyed the upbeat, communal atmosphere surrounding improvisation-based live music, but he was also a fan of indie and alternative music, an interest he had turned into the creation and management of his independent record label, Tigershrimp. 
The combination of what Allen refers to as his "day job" as a digital sports editor and his ancillary interest in filmmaking and managing his boutique record label meant that his life was full and rich. But it wasn't necessarily a healthy one. It's an interesting irony that the very activity Allen indulged in while partying at Phish shows offered him a pathway toward a healthier lifestyle.
"I got off the booze and made some dietary changes and then I remembered that about six years ago, a friend turned me on to Archive.org, and there's thousands of hours of live shows for free there," Allen said. "We found an old God Street Wine show that I'd actually had a cassette tape of in the late '90s, and I started dancing around the kitchen, kind of joking on hippy dancing. But I noticed that in five minutes, I was working up a sweat and feeling like I was getting a workout. I kept that in the back of my mind, like 'Someday, when I have the time, I'm gonna put on a show and just pretend I'm at the show and dance the whole time.' "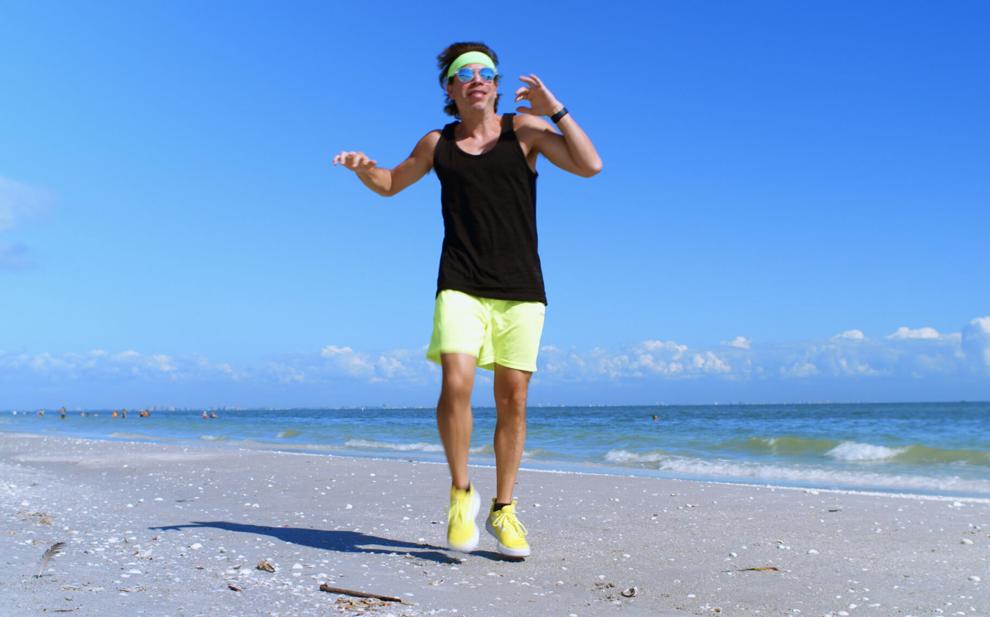 Now, after passing the plateau of 365 days straight of Jamband Workout posts, Allen has lost 60 pounds, amassed a loyal following numbering in the thousands, grabbed the attention of other health-conscious jam-band luminaries like the Grateful Dead's Bob Weir, and assembled a team that is overseeing the newly launched YouTube channel and working to place "live" Jam Band Workout appearances for Allen at major festivals.
"So many other ideas have been spawned off of this – like cooking and diet and mindfulness and so on," Allen said. "It just keeps growing."
Though he emphasizes that he has no desire to be preachy, and that he's aware that the jam-band scene has not always been associated with clean and healthy living, he does sense a change among members of that scene who have reached a certain age. 
"Cleaning it up a little bit, sobering it up a little bit – it's kind of the new hip vibe, you know? Positive change. I'm 39, and I really think this hits people right around my age, who've maybe spent the past 20 years of their lives partying. This is the age when some health issues start to come up – I've had some of my own. When do you finally start to get your life together? Why not start eating a little better, why not start exercising a bit?"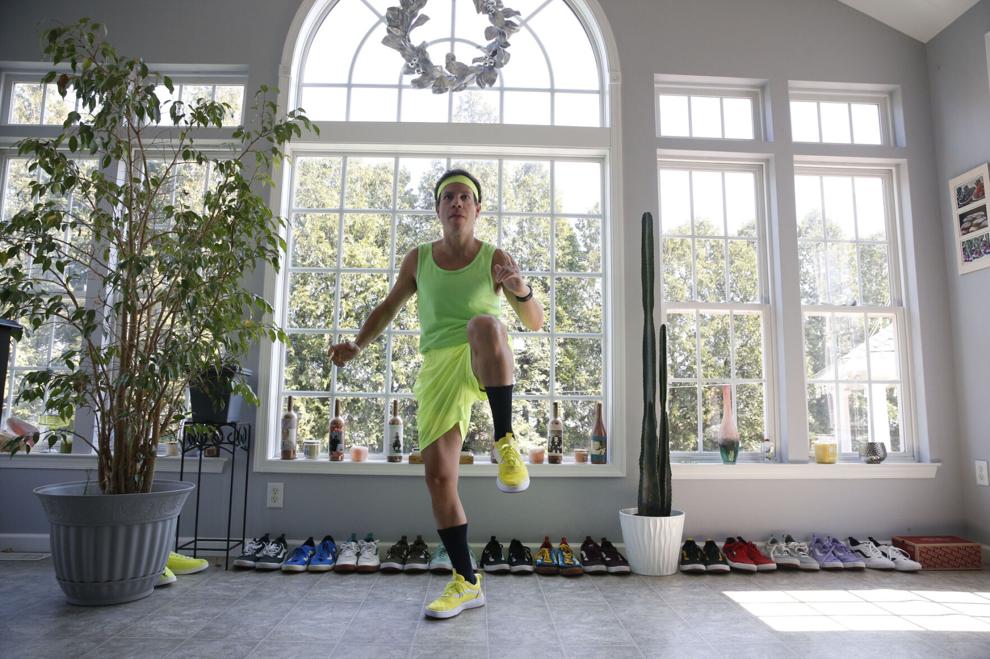 When we spoke, Allen was preparing for a journey to Oregon to work with his team on new video content, integrating drone camera footage for the development of new ideas. He's already filmed abundant content for the YouTube channel and plans to "roll it out a little bit at a time, so we can make adjustments based on the feedback people offer."
And like most of us, he looks forward to the day when he might safely gather with like-minded folks. 
"Once people are vaccinated, we'd really like to do some live meetups," he said. "I travel a lot for work, so we could do something like 'Hey, I'm gonna be in Detroit next week, does anyone want to meet up in the park and do a jam workout?' We're also talking to bands about doing collaborations, where they might be performing a live stream and we could offer the coinciding real-time workout option. Every idea you could think of, we've had, and we're talking about." 
What started as a lark has left an indelible mark on Allen and many of his followers.
"This has totally changed my life, changed the direction of the things that I've been doing, changed the way I think and feel. I had no idea it would work out this way. But my entire outlook has changed. 
"From my sister saying at the beginning, 'You should put these on Instagram, they're really funny,' to today has been a real trip. I thought, 'Well, why not?' And people started passing it around and sharing it and reaching out. The engagement was great right away, and the feedback was so nice and so positive that it basically forced me to keep doing it.
"I had no plan. I just thought I'd do it until the pandemic was over and I had to go back to 'normal life.' But obviously, it kept going and going. And people said that they were taking inspiration from it. As corny as this sounds, I felt that if I was making one person's day a little better and throwing some positivity out into the world somehow, I needed to keep doing it, even after I was back working again. I felt like I owed it to myself to start this, and now I owe it to them to keep it going."