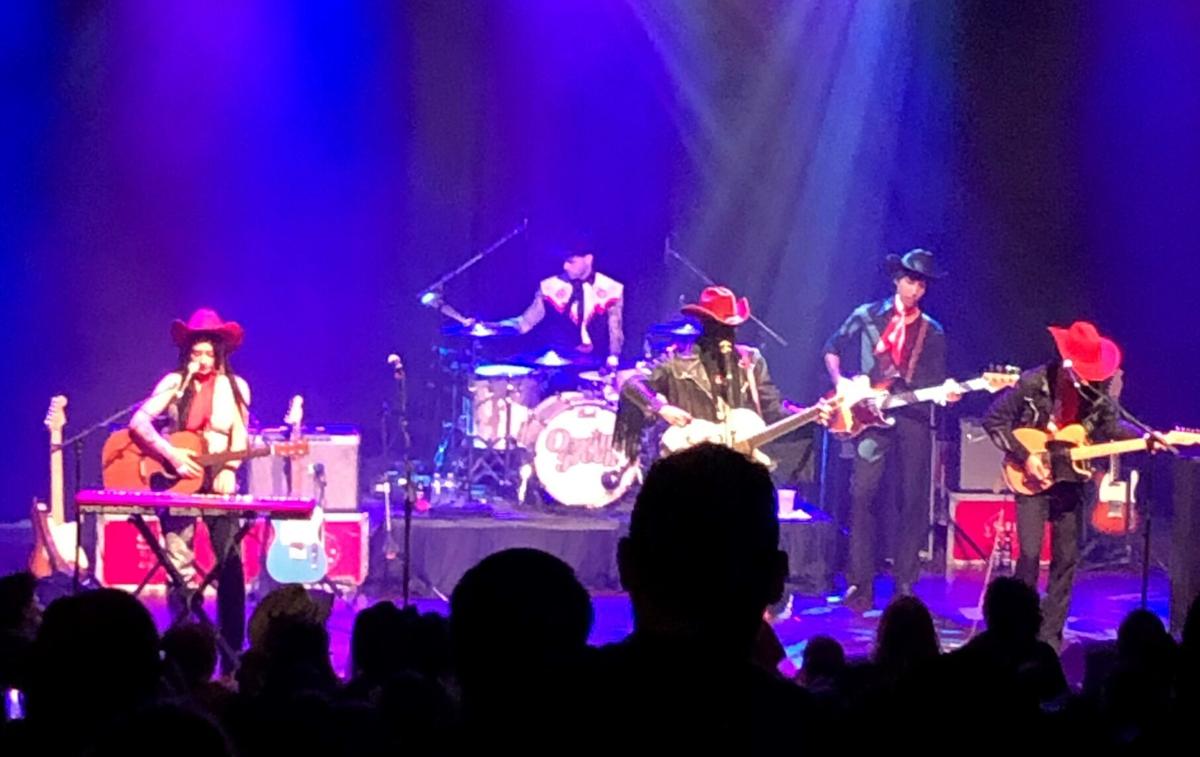 On his way to perform at the Governors Ball in New York City, Orville Peck, the masked cowboy, rode into the Town Ballroom with his "Drive Me Crazy" tour Thursday night.
With the final days of "Frozen," the musical at Shea's Performing Arts Center across the street, princesses and snowmen were not hard to spot on this crisp fall evening. Add to that a line of cowboys and cowgirls anxiously awaiting entrance to Town Ballroom, and the scene on Main Street was reminiscent of a school yard at recess.
Fans donned their flashiest western wear and cowboy boots, while some even added sparkles and fringe to their masks to emulate Peck's trademark face cover.
Even with enhanced Covid-19 protocol at the venue, the line moved quickly, and the eager early birds secured their spots to get up close and personal with Peck.
Dale Hollow & The Long Con from Nashville opened the show with well-rehearsed country tunes as Hollow's deep baritone occasionally rode the line between homage and parody. The crowd stuck with the performance and even offered some hoots and hollers for the energetic set.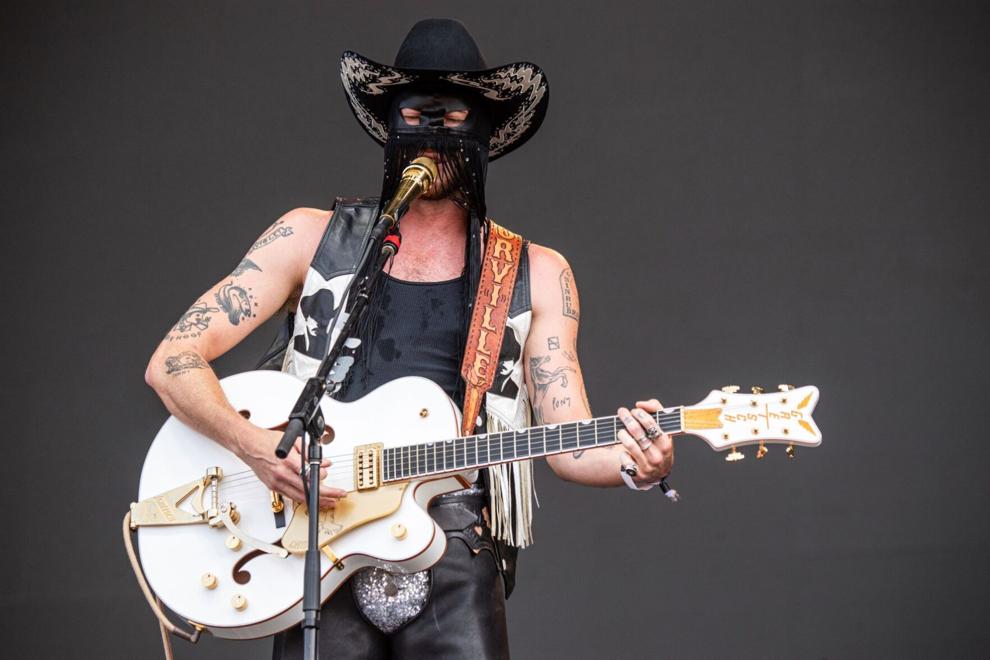 Channeling Johnny Cash with his greeting "Hello, I'm Orville Peck," Peck jumped straight into "Big Sky" and didn't stop moving the audience until he had played almost every song from the 2019 album "Pony" and his latest release the 2020 EP "Show Pony."
Known for his moody, brooding classic country style, Peck and his band showed an exuberance unexpected from a "goth cowboy," ripping through songs like "Turn to Hate," "Queen of the Rodeo" and their cover of Bronski Beat's "Small Town Boy."
Peck took time between songs to share his thoughts and feelings on the music he was sharing as well as the things that inspired them. When he talked about "Queen of the Rodeo," he implored everyone to go to a drag show, applauding the hard work of the performers and deeming them the last subversive art form.
He stepped away from the guitar at one point to perform this tour's namesake, "Drive Me Crazy," on piano, and also performed the duet he recorded with fellow Canadian Shania Twain, "Legends Never Die." Twain was not in the house to sing her parts, but Peck's bandmate Bria Salmena provided an excellent substitute.
As the night came to a close, the rowdy crowd got its  chance to ramp up the stompin', whistlin' and clappin' as an induction to the Orville Peck fan club, when fans were encouraged to join in for "Take You Back (The Iron Hoof Cattle Call)."
In the end, the crowd could care less about the face behind the mask; all the fans needed was his voice to make them move. In a crowd full of masked people, he was just one of us and we were one with him.