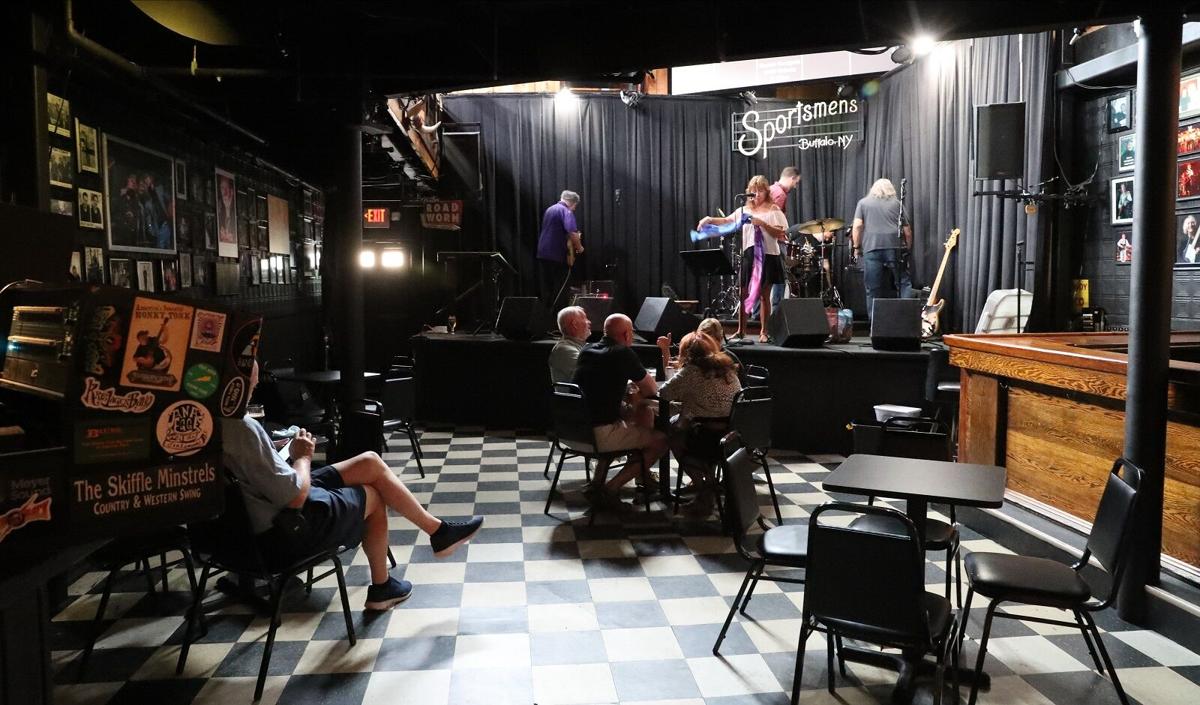 Live music is back. Sort of.
You can get your badly needed live music fix, it's true. But, if you haven't yet ventured to one of the clubs that reopened when New York State implemented phase four of its gradual return June 30, when you do, you'll be walking into a decidedly changed landscape.
You won't be milling around the bar or dancing in the aisles. All patrons are required to sit at tables, all of which must be spaced 6 feet apart. When seated, you can remove your mask. But when you move away from your table for any reason, the mask becomes mandatory.
If you want to drink, you'll have to order a food item with your first drink.
No matter how into it you might feel, you can't breach the 12 feet of distance separating tables of patrons from performers. No more yelling requests from the foot of the stage. (Some performers might not think of this as a negative development.)
A greatly reduced patron population – 25% of total capacity for indoor spaces, 50% for outdoors – was deemed necessary to make these requirements feasible.
Though the challenges are abundant for club owners struggling to keep their businesses open, among at least some members of the live music-starved population, this heavily altered musical environment has been received as a gift.
It's official: Western New York has entered phase four of New York State's reopening plan. For local music venue owners, patrons and musicians alike, this is the day they've been waiting for. Or maybe not.
The key to enjoyment for some music fans in the early days of reopening was the creation of a safe environment that would allow for a modicum of immersion in the music – or at least, the ability to pretend, for a while, that all of this is normal.
"I hate to say this, because I love live music, but the music has become secondary to whether I feel safe, and whether there's great social distancing," said Mike Browne of Buffalo, who has attended five shows at various venues since the reopening. "And then, oh yeah, the music was good, too.
"Maybe by show six I can get more absorbed in the music, as the new normal becomes a little more natural."
Health issues can deepen these safety concerns, naturally.
"Milkie's is doing a really good job of enforcing social distancing ," said Ryan Grunert, referring to Milkie's On Elmwood. "They're even bringing in extra security, to make sure that patrons are following rules. I'm immuno-compromised, but I feel safe in there."
The rules Milkie's is expecting its patrons to adhere to, as posted on the club's Facebook page, state there will be "no walk-up bar service," that patrons must be seated to be waited on, that "in order to be served alcohol, you must order a food item – we have some new $1 menu appetizers available," that standing or mingling will not be tolerated, and that masks are mandatory, except when sitting in designated seats.
Similarly, Mohawk Place has made it plain no one will be admitted to the club without a mask, and that "new safety protocols will be in place for everyone's protection: audience seating required, no standing, no dancing, 6 feet between parties. Limited menu, food purchase required with first drink."
With a maximum capacity now capped at 60 people, Mohawk Place has been able to pull it off. The club is easing its way back toward a full schedule and is presenting about three shows a week.
The Sportsmen's Tavern and its sister venue, The Cave, have been presenting a fairly full roster of shows since reopening.
"We have been out to four or five shows at Sportsmen's and The Cave," Jim Cookfair said. "They are doing an excellent job in organizing tickets and seating at reserved tables. Beverages and food are now served to each table. Mask rules and no dancing are enforced. The rooms are more than comfortable and the music has been a treat we were starved for."
Musician and music lover Kevin Sampson said the Sportsmen's had a plan in place before it opened.
"They are probably in a better situation than other venues, because they have multiple levels of seating, which allows for social distancing, but also allows you to still have a great view of the musicians," he said. "They also had the infrastructure in place for buying tickets online. Seats were sold in groups of two or four."
For some area music fans, outdoor, well-spaced shows remain the best option, and we've seen creative uses of repurposed spaces in the region over recent weeks, including the successful "Live at the Drive" series at the Transit Drive-in.
Other venues with large attached lawn areas, such as the Hilltop Inn & Grove in Alden, have been presenting socially distanced shows, with positive response.
Steve Kantor has attended three "Live at the Drive" concerts: Aqueous, Funktional Flow and the Floyd Concept.
"Grace (Vesneske) and Josh (Holtzman) from Buffalo Iron Works and their crew did a fantastic job," he said. "The crowds were well-behaved, with proper social distancing. The sound was good. The bands all seemed to be enjoying playing live again.
"It's still a strange experience, though. One that hopefully will not become the new normal."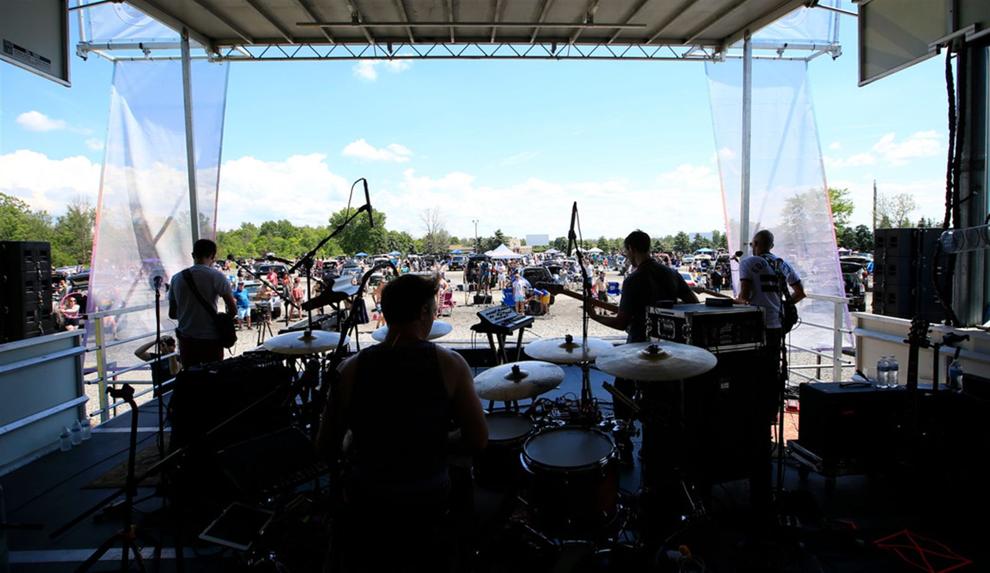 Even at outdoor gigs, safety remains the primary concern for fans.
"I've attended a few outdoor shows, like the informal ones that happen on Soldiers Place in the Elmwood Village on Wednesday evenings," musician Michael Swain said. "I'm completely comfortable there – plenty of space to move around and visit friends from a distance, plus everyone I see there has a mask handy."
For many of the fans who have been comfortable attending distanced outdoor shows, the idea of moving inside, to a bar, restaurant or concert club, remains daunting.
"I still haven't attended an indoor show, but I plan to go to The Cave," Swain said. "I'll admit, I'm nervous. Mostly, I'm planning to attend because (owners) the Hall family made such an amazing contribution to the Buffalo music scene, and I want desperately for Sportsmen's Tavern and The Cave to survive the pandemic. I can't imagine how difficult it's been for them."
Unable to work in the live setting, musicians have kept their art alive by turning inward.
For fans such as Cookfair, there is a moral obligation to give back to the venues that form the backbone of our music community.
"Whatever way we can start supporting the venues, we need to do it," Cookfair said.
For others, a little patience goes along way.
"Everyone is just trying their best and we need to have a little patience and understanding," concertgoer Mike Thor said.
Perhaps the most concise encapsulation of the current imperative for cooperation in the music community comes courtesy of the River Grill in Tonawanda, where solo and duo performances are being offered to socially distanced crowds.