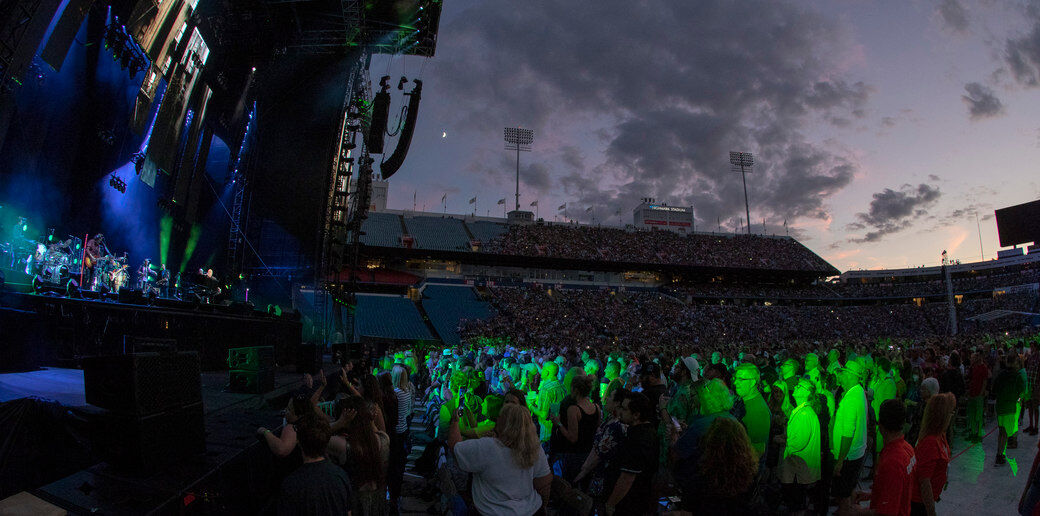 If you want live music to continue, you're going to have to assume some responsibility to ensure it's able to do so. 
Going about your business as if nothing has changed, while the Covid-19 Delta variant spreads, is not going to cut it. Nor is failing to do your part while rising numbers threaten reinstated restrictions, and then pivoting to "blaming the messenger" – as if state and federal regulations, and not the spread of the virus, are to blame for wreaking havoc on our ability to gather in large groups safely. 
Much talk is routinely bandied about concerning the need to support long-struggling live music venues, beleaguered professional musicians of both the local and national variety, and the entire economy that is based on live music, from stagehands to bartenders. To become more than simple lip service, this talk needs to be mirrored by consistent action. 
What does that mean for all of us? 
It means cooperating with protocols. If you want to attend concerts and you have no health issues preventing you from doing so, you should get vaccinated. If a venue or performer is requiring masks, you should comply, willingly. If a venue or artist has implemented a "vaccinated-only" policy, and you haven't been vaccinated, stay home.
There will always be a percentage of people in any large crowd who believe they are getting away with something by "cheating the system." They're wrong. What they're doing is putting the entire live music industry, the careers of all involved, and our rapidly diminishing ability to keep live music in our lives, at extreme risk.
It is unreasonable to place the onus for implementing and policing protocols and policies squarely on the shoulders of already overstretched venue owners and employees. It's equally unreasonable to expect the artists to bear all of this responsibility. They are already tasked with keeping themselves and their crew members safe. Similarly, state and federal regulations that can't reasonably be policed at every concert in every venue on every night of the week are neither the cause of nor the cure for what is ailing us.
The onus is on all of us. No one is coming to solve the problem on our behalf. No one has a magic wand to wave. The pandemic is not going to miraculously disappear on its own.  If we want this to end, we're going to have to do the work. 
Meaningful change depends upon consensual reality. The politicization of the pandemic has made that consensual reality dangerously elusive. This politicization needed to stop 18 months ago. Instead, it grew. And here we are. The very least we can do is debunk and abandon that politicization now, even though it's most likely too late.
Rants riffing on the concepts of personal freedom and liberty delivered via social media might make useful fodder for a graduate-level philosophy seminar, but they are doing nothing to help those doing the daily work in the trenches of the live music industry. If we want the pandemic to end, so that – among many other things – we can continue to reap the cultural benefits of live music, we need to realize that this is about a virus, not a political belief system, and act accordingly. 
If we fail to do this, we will have no one but ourselves to blame. And at that point, it will be a late hour for regrets.