On May 28, a major hub of the Buffalo music scene will close its doors. And though the Tralf Music Hall may reopen somewhere else in Buffalo some other day, I know I'm not alone in feeling this loss in a personal way.
The Tralf, in its Theatre District home at 622 Main St., is consecrated ground. Legends graced the stage there, groups of workers built bonds that eventually felt like family, dreams were born and rejuvenated within the club's walls, and local artists were granted the rock star treatment when they were fortunate enough to land a gig there. 
For more than four decades, under various ownerships – including a stint by jazz legend Bobby Militello and most recently, a 15-year stretch overseen by veteran concert promoter Tom Barone – the Tralf was the standard bearer. Music clubs that sprung up in its wake knew it was the Tralf they were measuring themselves against. 
"The reason for the venue's denouement is quite simple," read a quote posted to the Tralf's Facebook page on Tuesday evening. "Our lease has reached its conclusion and the ownership of 622 Main Street is transforming the building to residential usage." 
That's a bitter pill to swallow for those of us whose musical and emotional education owes much to the Tralf. 
One example: The building hosted the legendary Prince aftershow on March 8, 2002 – when the late genius took over the club following an appearance at Shea's Performing Arts Center and brought along friends Maceo Parker and Larry Graham for a funky 1 to 3 a.m. throwdown for roughly 100 of us, blessed souls all. To think of that space being converted into apartments is to entertain sacrilege.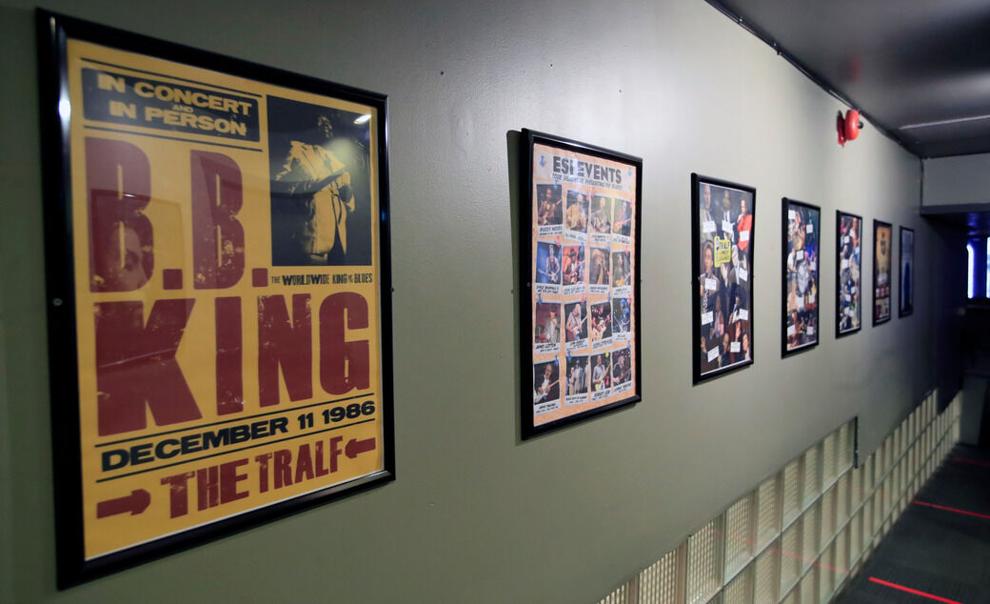 That the likes of B.B. King, Buddy Rich, Mose Allison, the Pat Metheny Group, the Neville Brothers, Gregg Allman and Wayne Shorter played the same space during the 1980s suggests that the building would be better off designated a historical landmark than become anything else.
"As a teenager growing up in the '80s, the Tralf was a magical, transformational refuge for me," Buffalo filmmaker and musician Peter McGennis told me Wednesday morning. 
"A revolutionary place … a cultural, community crossroads and cathedral of music history right there in front of me. That tingly feeling every time I walked down the hall and looked at the pictures lining the walls – a fantastic menagerie, the greatest performers of the late 20th century. 
"I grew up at The Tralf. I was educated in that hall. It went way beyond music. I discovered how adults behaved and how community can come together, letting rhythm drive and music speak a common language."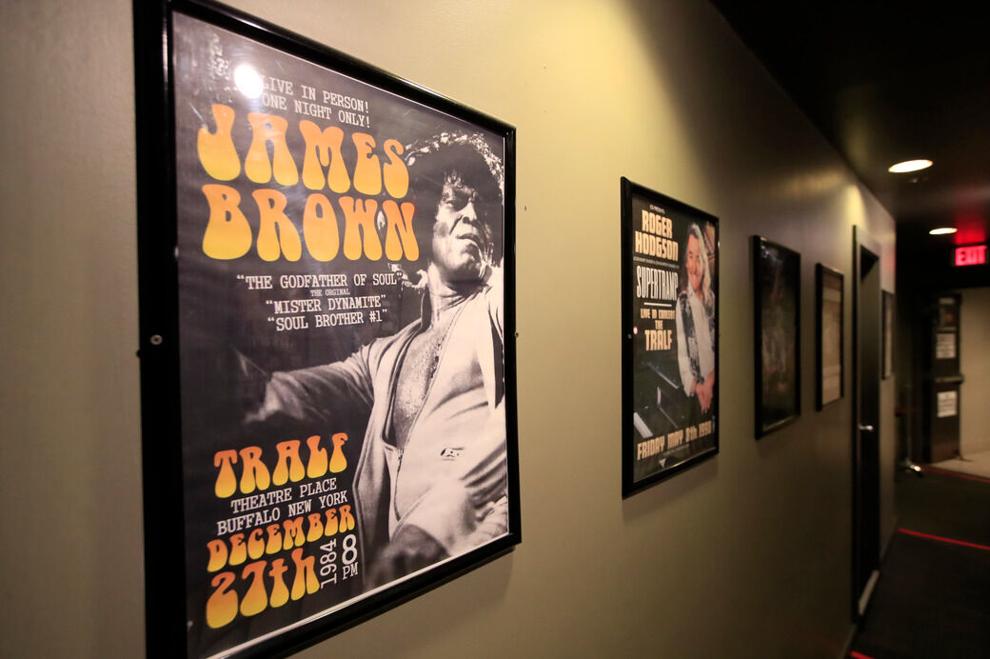 McGennis is right. The experiences, both celebratory and educational, felt transformative.
The list of Tralf shows I've seen over the years reads like a multigenre overview of some of the most vital music of our time. In the wake of the announcement, the memories flowed like water. Beck in 1994, Warren Zevon a handful of times, Adrian Belew, Allan Holdsworth, the Church, Black Rebel Motorcycle Club, the National, Dickey Betts, Los Lobos, Bettye LaVette, King's X, Swans, Robin Trower, Deer Tick, Kenny Garrett, Explosions in the Sky, Steve Earle, Ween, Cowboy Junkies, Lowest of the Low, Bruce Cockburn, Todd Rundgren, Ozric Tentacles, Van Der Graaf Generator, Aqueous, Pat Metheny, moe., Robert Hunter, Sean Lennon.
This barely scratches the surface of my Tralf ticket stub collection.
A pair of shows from the list of hundreds stand out as particularly resonant experiences. I took my then-12-year-old son Declan to see the Robert Glasper Experiment at the Tralf on Oct. 14, 2012. Now a professional musician, Declan cites that show as the moment he knew that he would dedicate his life to music. Months later, I took him back for a show by the late jazz giant Allan Holdsworth, who spent several minutes chatting with Declan and offering encouragement for his musical dreams. These moments are indelible. 
 Working at the Tralf changed Kathy Marfione's life. She met her husband, the promoter Tony Marfione, at the club. And she formed enduring friendships while working there. 
"Tony and I met when he hired me at the Tralf in 1989," she says. "When Bob Militello owned the club, Tony Booked it and I ran it, and each show felt like we were welcoming people into our home. We had such an amazing staff then. Bobby Harper working at the door was always the epitome of grace and professionalism, no matter the audience. And I think that was the key - our our staff could roll with any group of people. It was a magical time, and those co-workers are still family to me today. It has been a journey of love, for so many." 
When you attended a Tralf show, your expectations were high, and rightfully so, for the club developed a reputation for providing the most consistently excellent sonic experience in the region. Musician and sound engineer Shaun Mullins was hired as a freelance sound man at the Tralf in the early '80s, moved on to opportunities in New York and Philadelphia, and was eventually enticed back to Buffalo and the Tralf in late 1985, when he became the venue's production manager and sound technician. He would hold that position for thousands of shows, "two shows a night, six nights a week," across more than a decade. 
 "I recall the artists I had the pleasure to interact with and I wonder if it was a dream. But it was very real," Mullins said. "Many of them have since passed, so I'm blessed to have met and worked for them when I did. It was exhausting, stressful, all-consuming work, but totally rewarding. We turned a lot of people on to some great music."
The burgeoning Buffalo band Grosh celebrated the release of its new album "Not Down for Long" at the Tralf May 1, with what will now sadly be remembered as one of the venue's final shows.
"My dearest memory of the Tralf will always be playing there on March 12, 2020, just before music venues were shut down because of Covid," Grosh vocalist Megan Brown told me. "It was such a memorable night and everyone in the building appreciated it like it was their last."
Time will tell if a new version of the Tralf will come to be. Regardless, the sacred space upstairs at 622 Main St. will be missed by generations of Buffalo music lovers and musicians. But it will never be forgotten.