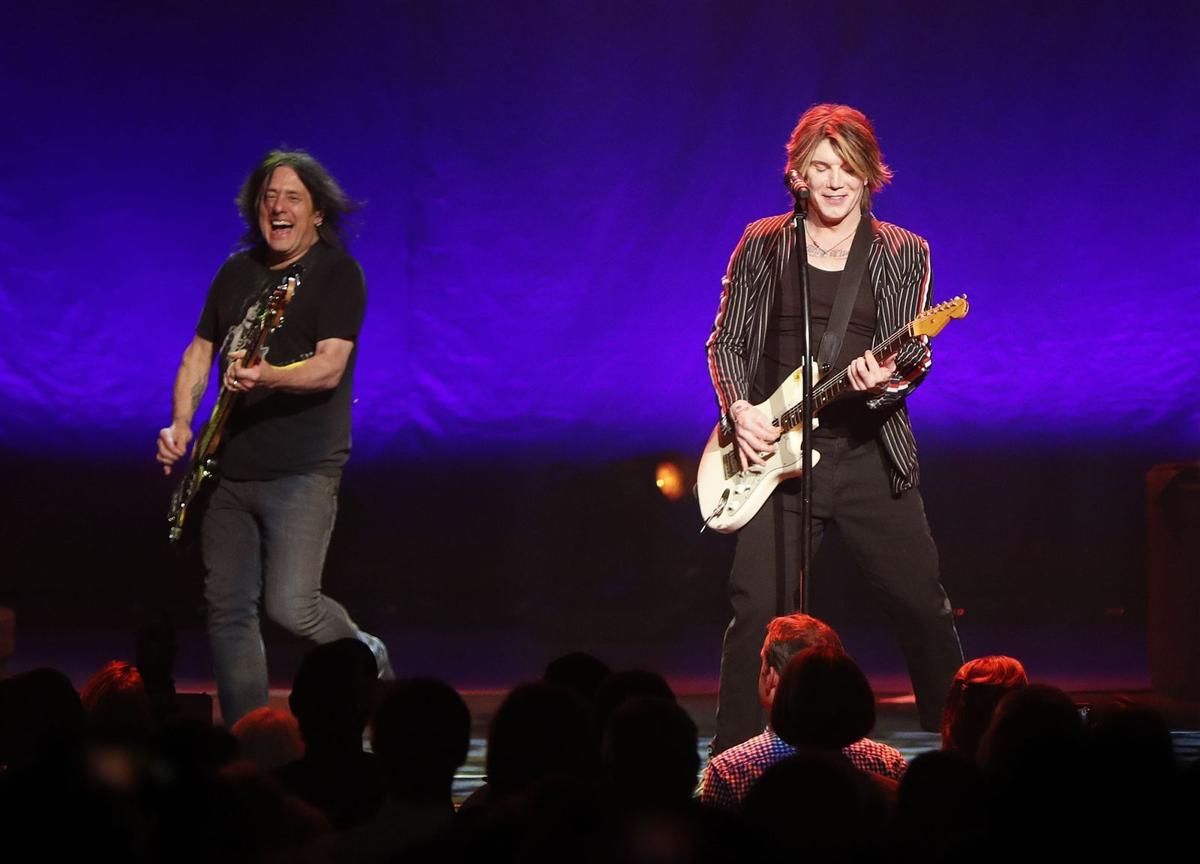 The Goo Goo Dolls dropped "Miracle Pill," their 12th album, a year ago. The release was followed by a fall tour that wrapped up with a date in Toronto's Queen Elizabeth Hall on Nov. 25. A few dates in the UK and a performance as part of the Variety Club Telethon here in Buffalo followed, and the band took a short break.
That wasn't supposed to be the end. The Goos had a lengthy summer 2020 jaunt scheduled, including a stop at Darien Lake PAC in August. The pandemic had other plans.
Suddenly, after more than 30 years of hard touring and near-constant activity, the Goo Goo Dolls machine ground to a halt. "Miracle Pill," a critically acclaimed release with plenty of commercial life left in it, was denied the full due touring an album through a complete cycle can provide.
As it had for so many, life in Camp Goo Goo Dolls had gone from consistent and structured to random and incredibly weird.
The rainy day finally came
"It's strange, not working," John Rzeznik said by phone from his Los Angeles home. "I mean, I'm still working, but I'm not touring. It was a real heartbreaker not to be able to tour this summer. For everybody. I'm in the same position as everybody else.
"Actually, in some ways, Robby (Takac) and I are in a better position, because we used our old Buffalo common sense and put a little bit of money away from everything we did. We always had a rainy-day fund. I can't believe it – it actually worked! I felt like my grandparents. 'You gotta bury it out in the backyard in a coffee can!' As it turns out, it comes in handy."
That rainy-day fund, and the fact Rzeznik's partner Takac had wisely invested in a state-of-the-art recording studio – GCR Audio in Buffalo – set the Goos in good stead to turn a time of turmoil and uncertainty into one of productivity and planning for the future.
The band tracked its first-ever collection of holiday songs, "It's Christmas All Over," in Los Angeles, just as the pandemic was beginning. Then they headed back to Buffalo, where Rzeznik holed up in GCR for a solid month-plus of daily songwriting and demo sessions. Meanwhile, a deluxe edition of "Miracle Pill" was released, concurrent with the announcement of a rescheduled summer tour in 2021. Now, the Goos are planning their first full-band live remote concert, which they hope to stream from GCR Audio sometime prior to the Oct. 30 release of the Christmas album.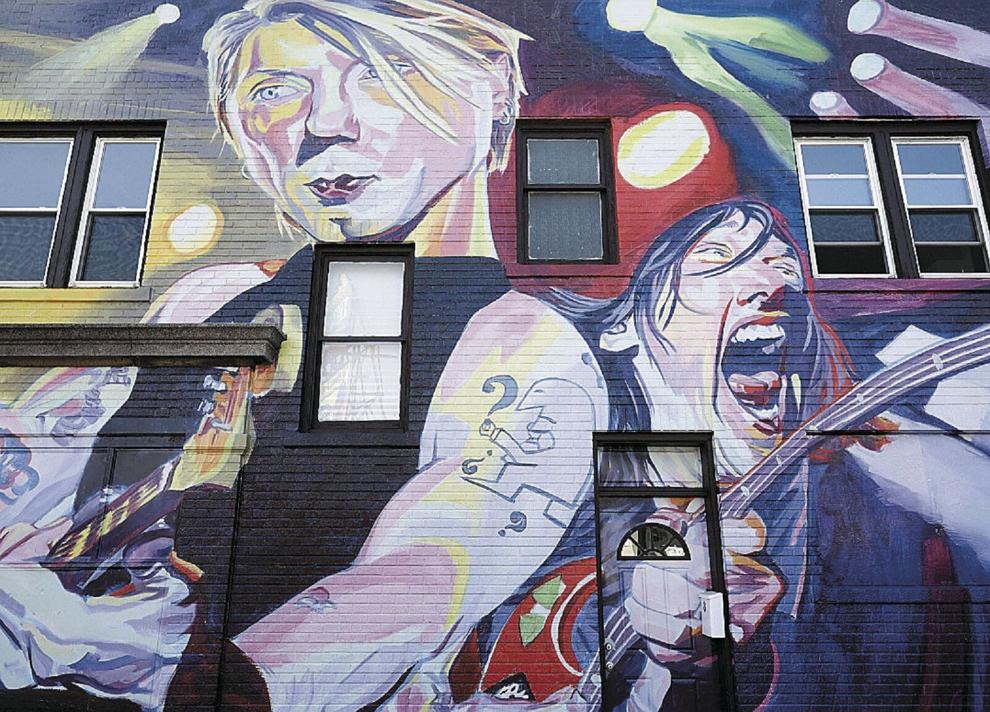 'A weird world out there'
"I'm spending a lot more time in this little back room in my house than I thought I would be, like, ever in my life, y'know?" laughed Takac.  "But everything's good. Just taking advantage of spending a little time at home and making the best of that opportunity."
For Takac, who last week successfully navigated the first virtual version of his long-running Music is Art Festival, "making the best of the opportunity" has meant writing new songs and tentatively mapping out a future for the Goos.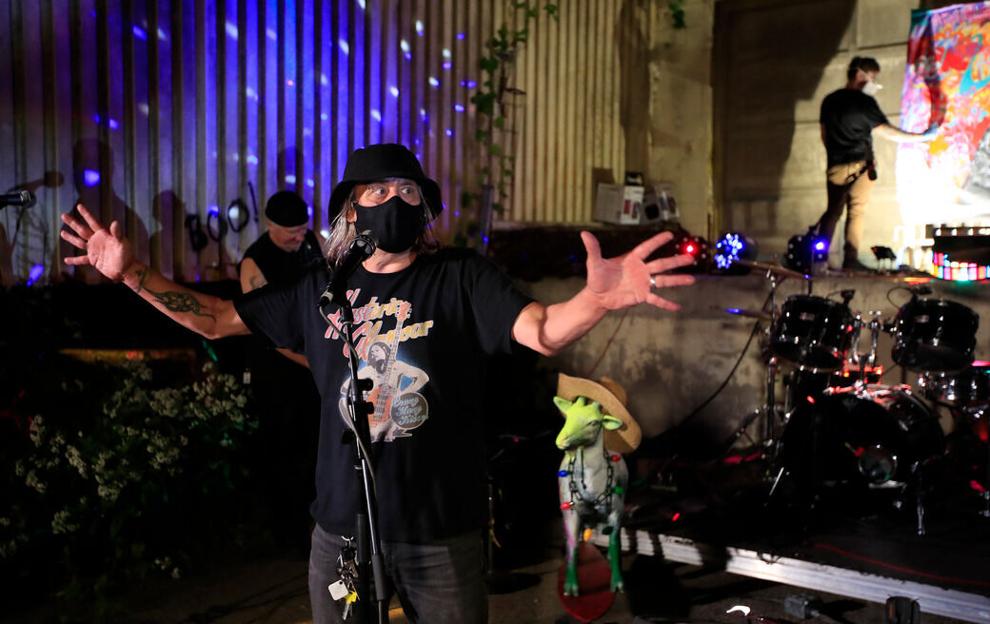 "I don't know if you can keep people excited about the same record, when we do finally get to tour, y'know? I'm not really sure. All I know is, we've got some time right now, so we've been spending it writing some songs and doing some streams and working on this whole 'living with Covid' thing."
Rzeznik seems less unsure. When asked if he planned to tour "Miracle Pill" next summer – or whenever we can safely have large-scale live concerts again – or pursue new music instead, he was emphatic.
"No, I'm gonna make another record, man," he said.
"I mean, I have to. Or, we're just gonna record some new songs that we think are good and put 'em out a couple at a time, or three at a time. I'm not exactly sure how that works. I much prefer having one solid piece of work to put out there. Because I think it represents a certain time in your life, or whatever frame of mind that you're in at a certain time.
"It's a weird world out there. We have no idea what's gonna happen. The only thing you know for sure is that you can write and record. So, I may as well do as much of that as possible."
As the Goo Goo Dolls prepare for the 20th anniversary tour of "Dizzy Up the Girl," look back through the band's chain of events – the highs and the lows of 33 years in the music industry. 1985: The Goo Goo Dolls form in Buffalo when punk-rocker Robby Takac meets "hippie metal guy" John Rzeznik, and the two strike
A collection of holiday-themed songs might not be the first thing a fan thinks of when considering the band that brought us "Superstar Car Wash" and "A Boy Named Goo," but for Rzeznik, the opportunity to inject some plain old fun and positivity into an often bleak and even more often threatening reality was too good to pass up.
"Someone asked me to record a Christmas song for them for a compilation record," he recalled. "I had so much fun doing it that I thought, 'Well, why don't we make a whole record?' I didn't want to make a normal, schlocky Christmas record. I wanted it to be cool, in a sort of very retro way. So our engineer, Chris (Shaw), found this great old, retro, hipster recording studio in Boyle Heights in Los Angeles."
Working in Los Angeles just as the true scope of the pandemic was becoming impossible to ignore was not without its challenges.
 "It was interesting just getting musicians to come into the studio, because we were full-on into masks and social distancing, and we had to be totally separated in the room. Keep the horn players apart because, well, you can't wear a mask when you're doing horn parts! Or when you're singing! So it was a really interesting process, but it turned into this really great thing. There's moments on it that are, y'know, a little schlocky, but it's a Christmas record, it's supposed to be a little schlocky!
"But there's also moments that are just incredibly fun, and really funny. That's kinda what I wanted to do, because I just felt like, 'This has been the crappiest year in I don't know how long, for everybody. I just wanted to do something that would be released in the fall, and maybe make people laugh and smile a little bit. It's been an incredibly emotional year for a lot of people. We all need a reason to smile."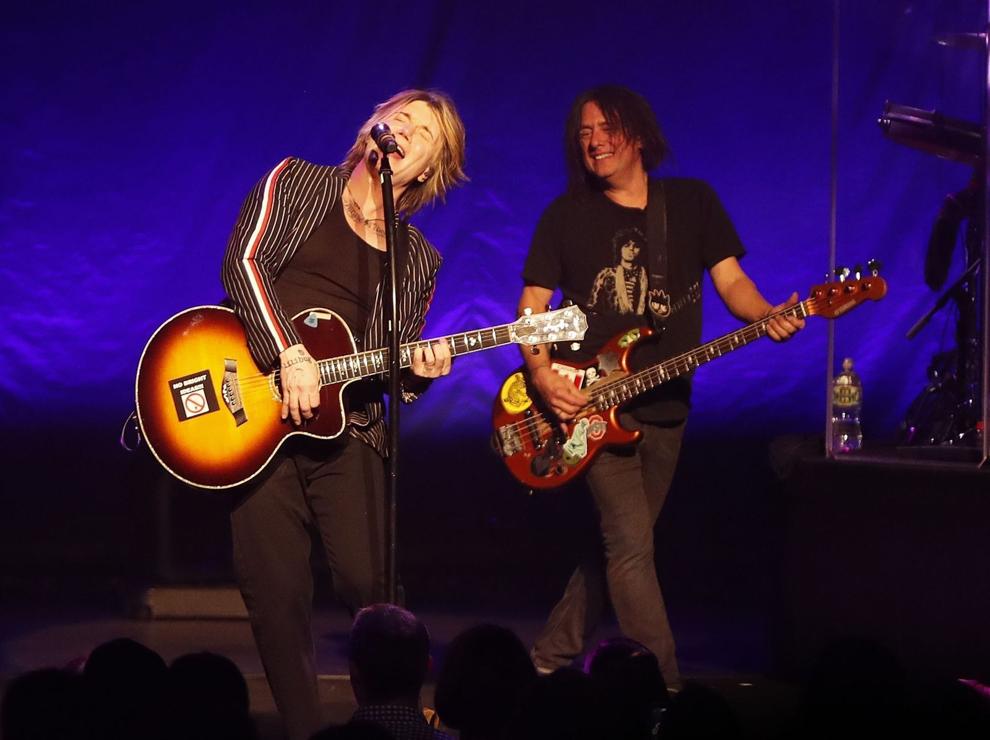 'Does anybody remember laughter?'
The planned live-streamed concert is being by viewed by the band as an opportunity to inject some sense of normalcy into their own lives, as well as the lives of concert-starved fans. It's also providing an opportunity to shake some rust off the machine.
"This is the first time we've done a full-band live stream, all of us together in the room, because we never had the need to do one before," Rzeznik said. "I think it's gonna be great, and really, really fun. I was saying to Robby the other day, 'Man, there ain't no way I'm doing this without a couple 12-hour days of full-band rehearsal.' Because we haven't played together in forever. We'll put it all together, and then we'll have to rehearse for four or five days. I think people will really dig it. We're gonna put everything we have into it."
Beyond that, the future remains uncertain for the Goos.
Both Takac and Rzeznik have young children they were preparing to send back to school when we spoke. Takac's wife, Miyoko, "is homesick for Japan, because she's used to spending a month there every summer with family, and that couldn't happen this year," he said. Rzeznik is traveling during a time when it is not as attractive a proposition as it once was.
WESTFIELD, N.J. – John Rzeznik lives in a spacious, two-story home with manicured landscaping and a wrap-around porch supported by white columns. There's a minivan in the driveway, and a Tesla, too. When the doorbell clangs, a chocolate lab named Roscoe greets visitors. Rzeznik is inside on a rainy late-summer day, brewing coffee that he'll drink only after cooling
Both remain optimistic about the future and passionate about their band. But they're from Buffalo, after all. So they're also realists.
"It's like, I don't even bother asking, 'Hey, how you doing?' " Rzeznik said. "Because the obvious answer is, 'Well, how do you think I'm doing?' We're all getting by and that's it.
"Most of us are being safe and doing everything we can so that we don't spread this around, but … this has been the strangest year. We're all being forced to deal with other people's mistakes. It just doesn't seem as if that's gonna change or this is gonna go away any time soon."