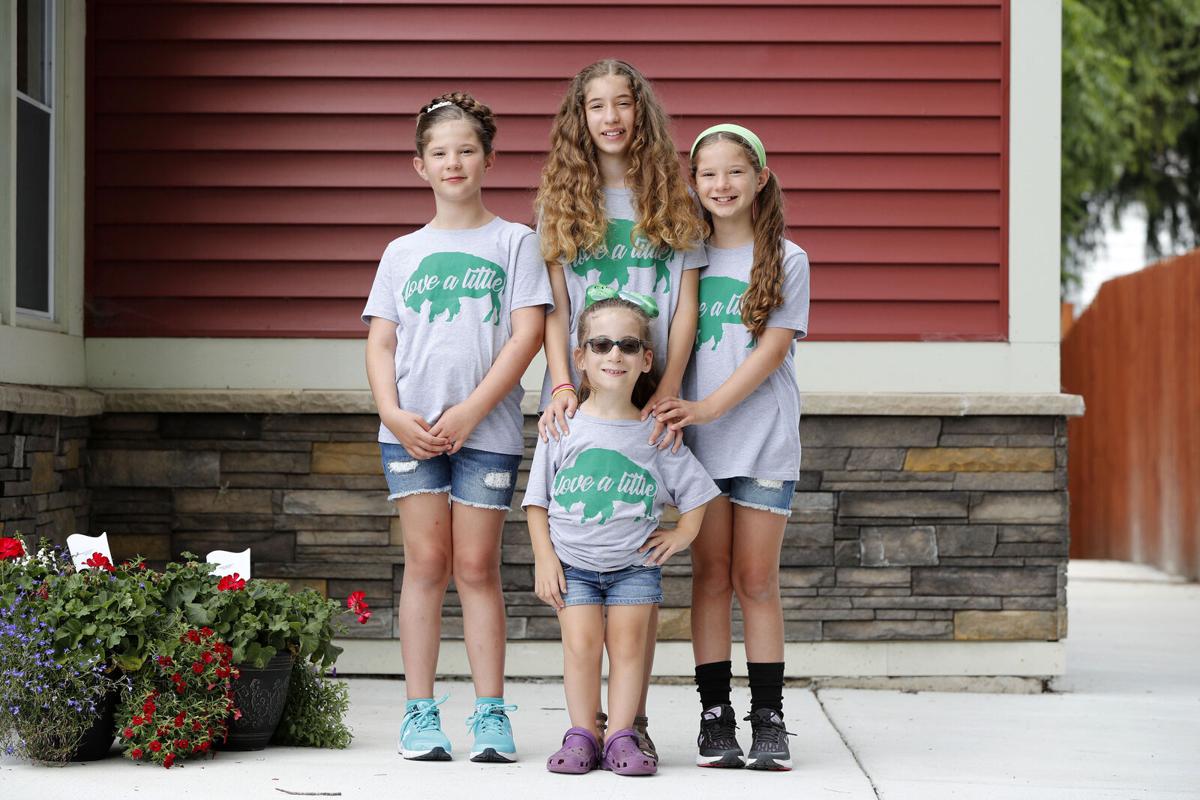 For four sisters from North Tonawanda, music has offered a means of family bonding during a time when social interactions have been greatly minimized. That family bonding has garnered the attention of a Broadway star, and ultimately earned those siblings a national spotlight.
The Gabel sisters – 12-year-old Macy, 9-year-old twins Ashlyn and Grace and 8-year-old Piper – are all students at the Academy of Theater Arts in Williamsville and have been pursuing their individual musical interests since they were young. In recent months, with schools closed and activities limited, the sisters started joining their talents together. They were delighted by what they discovered.
"Being in the house together with extra time on their hands inspired the girls to sing as a quartet," said their mother, Tara Gabel. "Because all the stores were closed, they decided to sing a song as a gift to me for my birthday. They learned a version of Leonard Cohen's 'Hallelujah,' with four parts, in less than 24 hours, as a surprise.
"I posted a video of them singing this song on Facebook and it had over 11,000 views and really gained a lot of attention. This was the first video that grabbed Laura Benanti's attention."
Benanti, a Tony Award-winning singer and actress with a deep resume of Broadway, film and television credits, was so taken by the Gabels' performance she invited them to perform as part of her mid-July concert, "Sunshine Songs," a virtual affair aimed at offering students who'd had their school musicals canceled due to the pandemic a platform for performance.
Benanti – known to fans of "The Late Show with Stephen Colbert" for her recurring comedic portrayal of First Lady Melania Trump – was motivated to offer a ray of hope for quarantined students by her mother, a renowned voice teacher in New Jersey.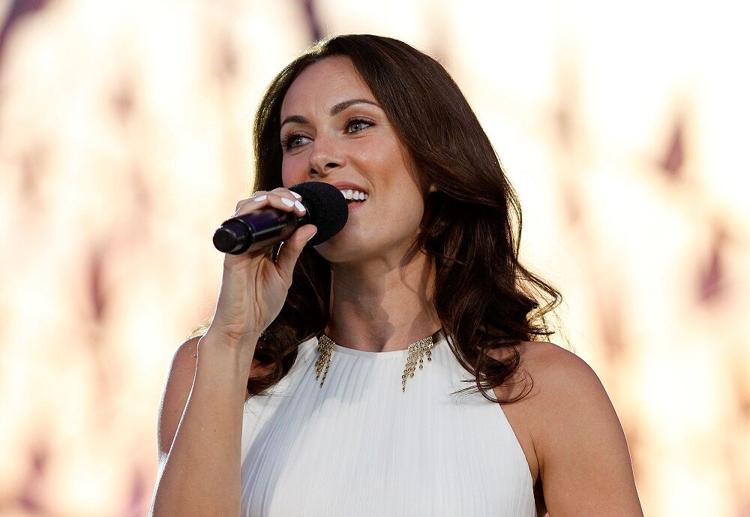 "'Sunshine Songs' happened quite naturally," Benanti said. "On March 13, when I came home to quarantine with my husband and daughter, my mother told me how sad she was for her students, who weren't going to be able to perform in their school shows. I went on Instagram and I made a video asking those kids to send videos of themselves performing, so I could be their audience. I asked them to tag their videos #SunshineSongs so the world could follow along."
The Gabel sisters followed Benanti's hashtag instructions, and in the process, caught the Broadway star's attention.
"I first saw the Gabel sisters when I was scrolling the hashtag," she said. "The Instagram video was viewed over 5 million times and I received more than 12,000 video submissions. I watched all of them and commented on as many as possible. I was truly blown away by the spirit of these young women."
When she hatched the plan for the virtual "Sunshine Concert," Benanti knew she wanted the Gabel girls to be involved.
"The idea for the 'Sunshine Concerts' came from wanting isolated senior citizens who are not on social media to be able to see these talented kids. I knew it would cheer them to see the talent, heart and kindness of these young people. My hope was that it would form a musical community of like-minded students. It seems to have done that!" 
The Gabel sisters grew up surrounded by music, and a musical strain runs deep on both sides of the Gabel family. Great grandfather Angelo Maggio was bandleader of the Crystal Beach Boat Band, Canadiana, and grandmother Mary Lou Neil was a professional concert pianist given to playing for her grandchildren from the cradle forward. This musical environment manifested itself in observable talent early.
"I noticed that the girls could all match pitches when they were under 2 years old," their mother said. "About a year ago, Ashlyn and Grace realized that they could sing in two-part harmony to any song. 'Mom! If we sing two notes apart, it sounds so cool!' They were only 8 years old at the time and thought that they invented harmonizing."
From the beginning, the sisters saw music as a means of both connecting to and serving their community.
Youngest daughter Piper performs at local nursing homes as part of the Matt's Music Care Team, a community outreach program run by the independent North Tonawanda music store that bring students to perform monthly at nursing homes in the region. She was motivated to become involved in the program by personal challenges she'd faced since birth.
"Piper was born with a rare form of dwarfism, known as Kniest Dysplasia," Tara Gabel said. "Along with being of short stature, her disease comes with severe joint pains. There are good and bad days, and music has always helped her to deal with the pain. Her sisters often lay with her and sing to her, especially Macy. Piper likes to sit on the edge of her bed and play the accordion or sit on the front steps and play for people walking by.
"Piper has spent many days and nights in the hospital for various illnesses and surgeries, so she knows how hard it is to be isolated. She feels that she was meant to comfort others and enjoys spending time with seniors.  
"'When I sing, I am an angel to them. They're all alone and they need me to help them smile,' she told me."
For Benanti, the way the Gabel sisters have employed their talents in service of something bigger than themselves, motivated by a desire to bring love and light to their community, left an indelible mark.
"The Gabel sisters use their talent in such beautiful ways," she said. "They perform for seniors in the region. They speak up for the youngest sister Piper. They are very active in their communities. They are such strong, smart individuals.
"I am really, genuinely blown away by each one of them and what they bring to the world."
Stay up-to-date on what's happening
Receive the latest in local entertainment news in your inbox weekly!