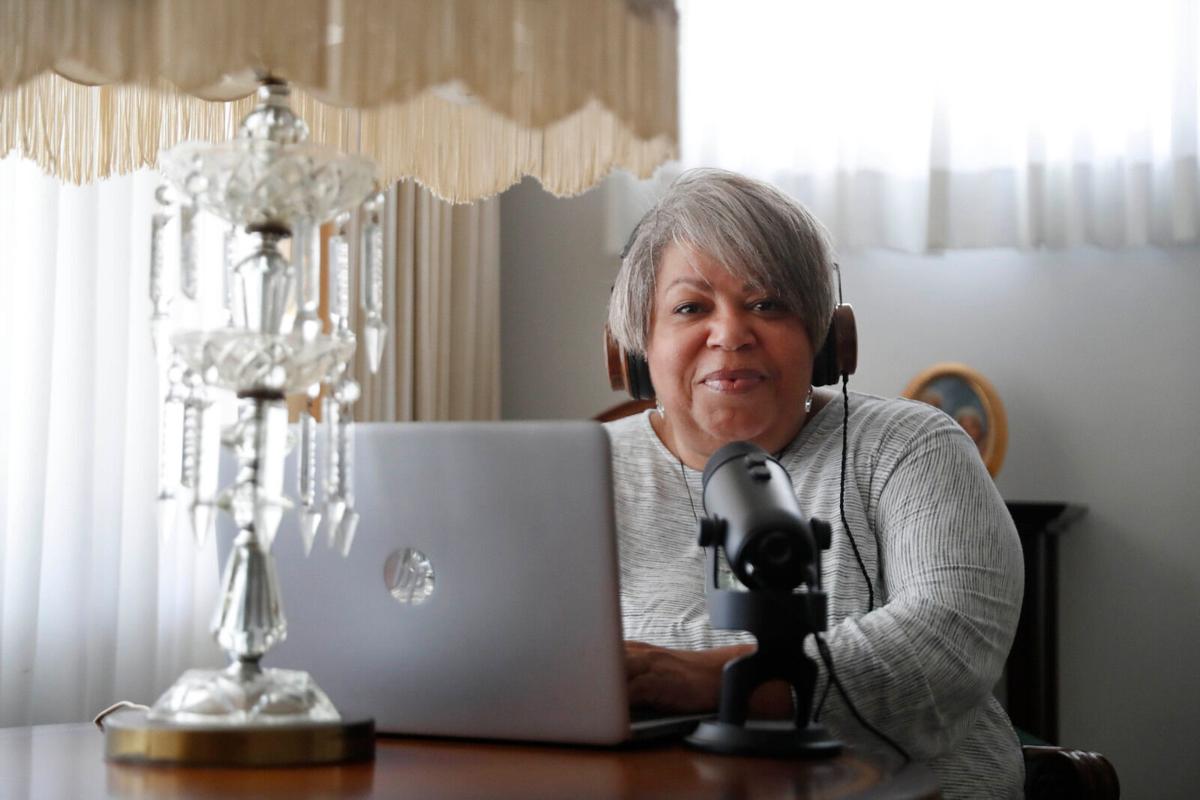 On a weekday afternoon with more than a hint of the coming winter in the fall air, Buffalo-born jazz DJ, author, concert promoter and television producer Sheila Anderson spoke by phone from her home in Harlem.
Known as "the Queen of Hang" in the jazz community she's been such a colorful component of for several decades, Anderson has earned her reputation as a tireless force for positivity eager to embrace the change that is an ever-present element of the music business. But as we began our conversation, even the normally vivacious Anderson sounded a touch beaten down by the events of the past seven months.
"I have good days and bad days," she sighed. "So many of my close friends have died from Covid-19. I've been really down. Too many funerals. It's getting to me.
"But, on the other hand, I go from grief to gratitude. I'm grateful that WBGO-FM (the renowned jazz station Anderson has been involved with since 1987) found a way for us to broadcast from home. 
"We're all making this up as we go along. We tend to be creatures of habit, and some people have problems accepting change, because it usually comes in such slow increments. But everything must change. It's the human condition. We've got to deal with it," said Anderson, who left Buffalo for New York City with nothing but an unemployment check in her pocket 40 years ago.
A seed is planted
Today, Anderson hosts a pair of wildly successful shows on WBGO, which broadcasts out of Newark, N.J., but is listened to far and wide via livestreaming. She is a veteran of an influential television series, "The Art of Jazz," a combination live performance and discussion show she created in the mid-'90s. She's written several books, the most incisive of which, "How to Grow as a Musician," is now in its second edition. She's a person several generations of jazz geniuses – from legendary bassist Ron Carter to wunderkind trumpeter Etienne Charles – consider a friend.
Anderson said she has been practicing the fine art of "making it up as you go along" since the late '60s, when she first sat down in front of the family record player in her Buffalo home.
"I grew up in a very musical household," Anderson recalled. "My father's family has been in Buffalo since 1836, so we're one of the oldest Black families there. We grew up with one record player and my mother, Estelle, made Sunday her day, so we kids would have to turn off all our music while she played us Duke Ellington, Nina Simone, Joan Baez, Mahalia Jackson, opera, classical."
The diversity of music Anderson was exposed to from a young age left an indelible mark, particularly once she started to investigate her older brother's record collection.  
"I remember hearing Miles Davis 'E.S.P.' and Richard 'Groove' Holmes' 'Soul Message' and Ornette Coleman's 'Ornette!' album," she said. "Those really made a major impression on me. I got an education through his music, and through what my mother played. I was also giving parties, where I was the resident DJ. I had the console with the turntable and the tape deck, and I had my headphones and I'd mix between the tape deck and turntable. I didn't realize I was ahead of my time!"
Something bigger than herself
Flute playing and record spinning took a back seat for a bit, when Anderson realized her mother's belief in volunteer work as a major component of citizenship was not something she was going to be able to simply shrug off. Anderson became the New York State Youth President of the NAACP while in high school. Her family had been active in the Niagara Movement, the precursor of the NAACP.
The granddaughter of a slave who became a businessman, Daisy Estelle Anderson died at 97 of pancreatic cancer, after a full life as schoolteacher, Ladies of Charity volunteer and
"It was summer, and I just wanted to hang out," Anderson said, "but my mother was on top of me, trying to keep me off the streets. She made me go. When I got there, I said, 'If you want me to be in this group, I have to be president.' I thought I was being all funny, but then they called my bluff. ...
"Next thing I know, I'm speaking at these conventions, and I didn't want to do it. I was scared to death. I was a junior in high school. But they wanted me to run for state youth president, and my parents said, 'If they want you to run, you should run.'
"Even though I didn't want to do it at first, and I really had no idea what I was doing, I learned a lot. My mother always said to me, 'Don't you let me catch you telling someone you don't know how to do something – you just tell them yes, and then you go and learn it.' "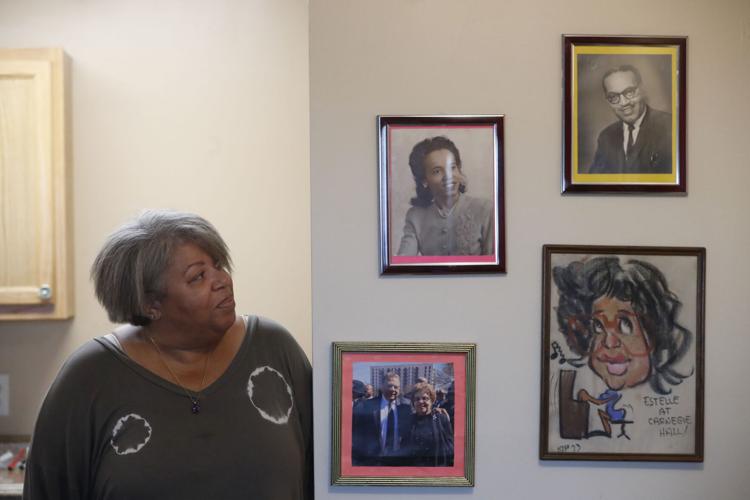 The big move
Anderson hadn't given a career in radio a thought prior to moving to New York City in 1980. She planned to earn her degree at Baruch College and move back to Buffalo. She initially found the city overwhelming and not particularly to her taste.
"It was too big, and it was too expensive," she said. "I didn't like having to choose between having a bedroom and having a car."
She took a class in radio at Baruch, and her interest was piqued. After a few years volunteering at WBGO, an announcer at the station suggested Anderson attempt to gain some on-air experience. She talked her way into a position and began the long process of training herself to run the board and produce her own show. But no full-time, on-air gig was forthcoming. Yet. 
"I got married, then divorced, and then in the '90s, I met my second ex-husband, who was a mathematician and tenured professor at UB. I was all set to move back to Buffalo when the Sunday morning host spot opened up," Anderson said. "The program director said, 'I know you're leaving soon, but would you cover that slot for us temporarily until we find someone permanent?' So, I ended up doing the show, and then I started my own TV show, and I ended up getting divorced again and staying in New York."
During this period, Anderson basically forced her way into the jazz community by attending every jam session, after-hours gig and concert she possibly could.
"I took myself to the famous (Greenwich Village) jazz club Bradley's, and I sat at the bar, and I just started introducing myself to the musicians," Anderson said. "I put myself on a 3-year hangout plan. I would get off work and go to jam sessions and gigs every night of the week, until I had completely immersed myself into the jazz community. It was (WBGO DJ) Michael Bourne who gave me the name 'the Queen of Hang,' because he would ask me if I'd been to some club, and I'd say, 'Of course.' He was like, 'Yeah, if there's a jazz club, you've either been there or you're on your way there.' "
Music matters
Anderson's response, when asked if she's found herself leaning on music even more than she has in the past, spoke to the deep connection music forms with listeners.
"In times like these – it's almost like back to 9/11, when you really start to understand how important something like WBGO is to people's lives. This time is no different. Music can be healing.
"Now, everyone's at home, and listening online, and they really are leaning on the music for support. I do a Sunday night music mix, as well as my jazz overnights. I add a lot of soothing soulful stuff, like Earth Wind & Fire, for example, and it brings back so many memories for so many people. I'll get emails and messages from people who are relating the music to certain periods in their lives. Music soothes, but it also brings back good memories, good feelings, good vibes.
"That's important to me. I don't take it lightly. Even though we're not doing brain surgery, we are healers, in a sense."
Stay up-to-date on what's happening
Receive the latest in local entertainment news in your inbox weekly!