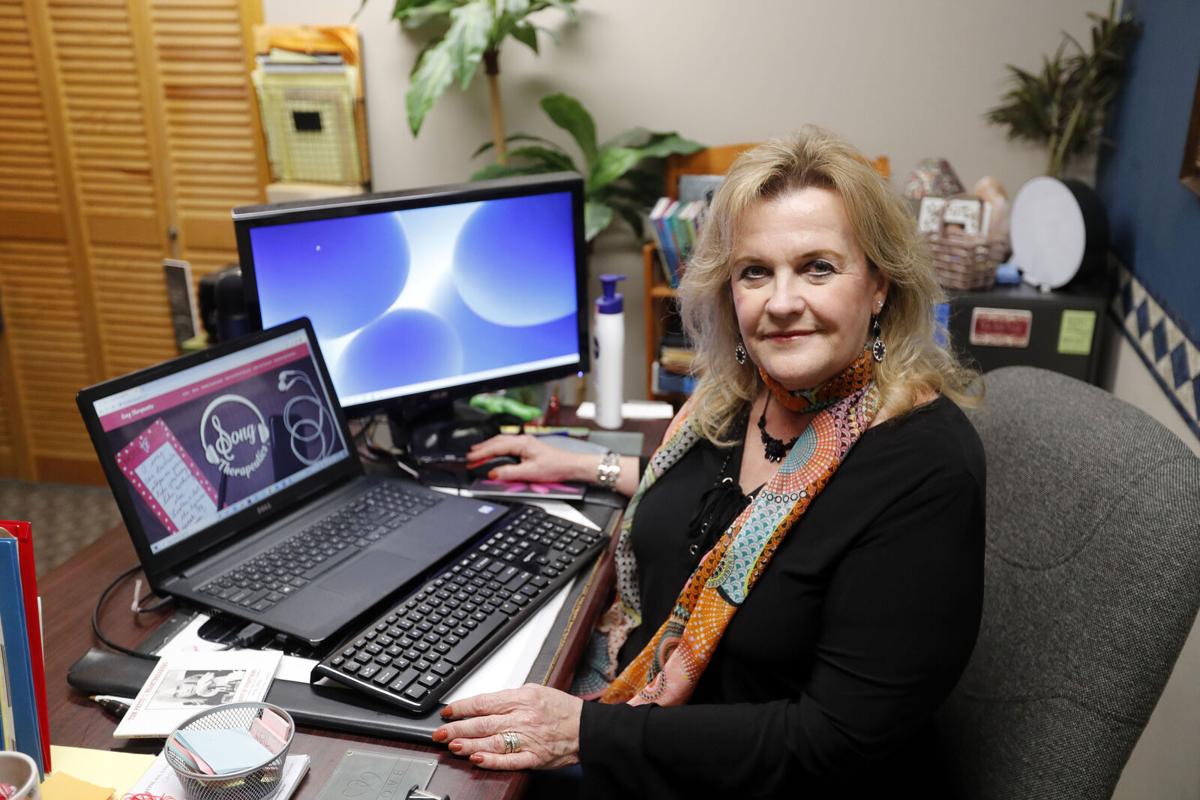 Music is a language that connects us, at the deepest, most primal and profound level, to our fellow human beings.
But even in solitude, actively listening to and engaging with music can lead us away from darkness and toward light.
That these words sound like a cliché, or perhaps a series of bumper sticker slogans, makes them no less true for many people, whose own life experiences back them up.  
Nancy Sabatini is one such person.  
A licensed mental health counselor with a private practice in Hamburg (WNYOmniCounseling.com), Sabatini is a SUNY Buffalo State graduate who pursued her post-graduate work in theraplay methodology – the use of structured play to build self-esteem and enhance healthy interactions between children and their parents – through the Theraplay Institute of Chicago. 
But throughout her studies and subsequent practice, Sabatini maintained a passion for music, one that she has been combining with a desire to ease the suffering of others for 25 years now.  
It was that commingling of interests that led Sabatini to create Song Therapeutics, a new website that seeks to aid nonclients suffering from anxiety and depression through a structured study of curated songs, with an emphasis on lyrics.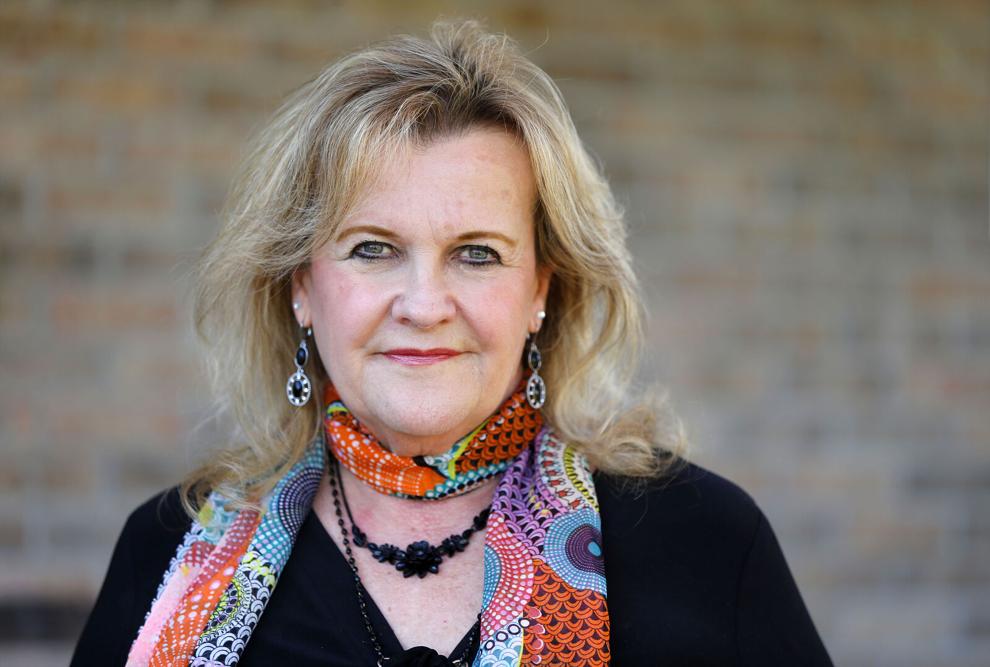 "I have always utilized music and song within my private practice," Sabatini said. "I've found it to be very effective. Being a consummate music lover, it just made sense to me, as a therapist always looking for creative ways to reach my clients, to use music to both offer comfort and to connect on a deeper level." 
For many of Sabatini's clients, experiencing music on an emotional level has opened the doors to long-abandoned, dark and dusty rooms in need of some housekeeping.  
"Music has been especially useful for my clients who have difficulty expressing their thoughts and feelings," she said. "They know what they want to say, but they can't put it into words. Or maybe they're reluctant to share, or even unsure of exactly what they're feeling. This doesn't work for all of them. But I've always recommended it, and if they agree to it, we go for it."
The arrival of the pandemic, and Sabatini's subsequent closing of her Hamburg office and move to a teletherapy model, became the impetus for an extension of these "music as therapy" benefits to nonclients, and the creation of SongTherapeutics.com, which is, at present, free and open to any and everyone.  
"The initial idea evolved from a concept I had for a book I wanted to write on the benefits of music and song in dealing with stress, anxiety and problems in relationships," she recalled. "But ultimately … well, I like to write, but I found that writing a book was far too much for me to take on.
"I wanted to have something that was truly interactive. I'd been working on the site piecemeal for a while, but with the changes brought by the pandemic, I was able to fully focus on it. When I did, it evolved very quickly." 
SongTherapeutics.com launched in early October, and Sabatini said the response has been positive. She's quick to point out that a visit to the site is not the same as a therapy session, and that all interactions are anonymous and based on curated musical therapy suggestions, not medical advice.  
"More and more brain-based research is showing a correlation between music and mental healing, and that the limbic brain regions – the amygdala – are strongly affected by music and song," Sabatini said. "I've seen this with myself. I can't even imagine my life without music. Meaningful lyrics really do speak to me, and I've found that they can provide significant life lessons. Listening to a song can really change your mood, your outlook and your perspective on many things.
"I utilize my playlists across all my devices so that my music is always there for me when I need it. That's what I wanted to offer to anyone who comes to visit my site. It's not officially therapy, but there is a chance to listen to and study the songs I curate and share every Sunday for that week, and to discuss them, and to take them into their lives. It's information-based, and about awareness, self-discovery and enlightenment."
Music – the act of making it, yes, but also the act of listening to it, closely – can, over time, teach us empathy, allow us to forgive ourselves, urge us to strive for excellence, greatly bolster our imaginative capacities and remind us repeatedly we are not alone as we navigate the complexities of our time on this planet. The artists possessing an understanding of this fact tend to be the ones who are able to transmit these lessons to listeners.   
Sabatini has relied heavily on a handful of artists in her attempts to reach clients under mental duress, and she's now carried a predilection for those artists over to Song Therapeutics. One of these artists is Bruce Springsteen, who Sabatini considers to be "a poet, whose songs are very much like therapy."
"Springsteen and Tom Petty are two artists I lean on a lot," she said. "Pink is another one. Her song 'Sober' really helped create a breakthrough for a client of mine who was dealing with alcoholism, for example. 
"Springsteen was in therapy himself, for many years. That's why I think he gets it, and why he puts so much of his heart and soul into his music. His latest release, 'Letter to You,' is a great example. He's looking for direct connection with the listener. He's sharing everything he has, all he's learned over the course of his life, in his music." 
Sabatini notes that more people have been reaching out for help during the pandemic.
"Our hope and faith is really being tested right now," she said. "We need to be reminded of who we are, of what our country can be, of what truly matters, of hope. People are struggling. We need as much positivity as we can get. ... I tell my clients to try to fill up their time during the pandemic with meaningful activities. To work on something that you have an avid interest in. For me, creating Song Therapeutics was that."