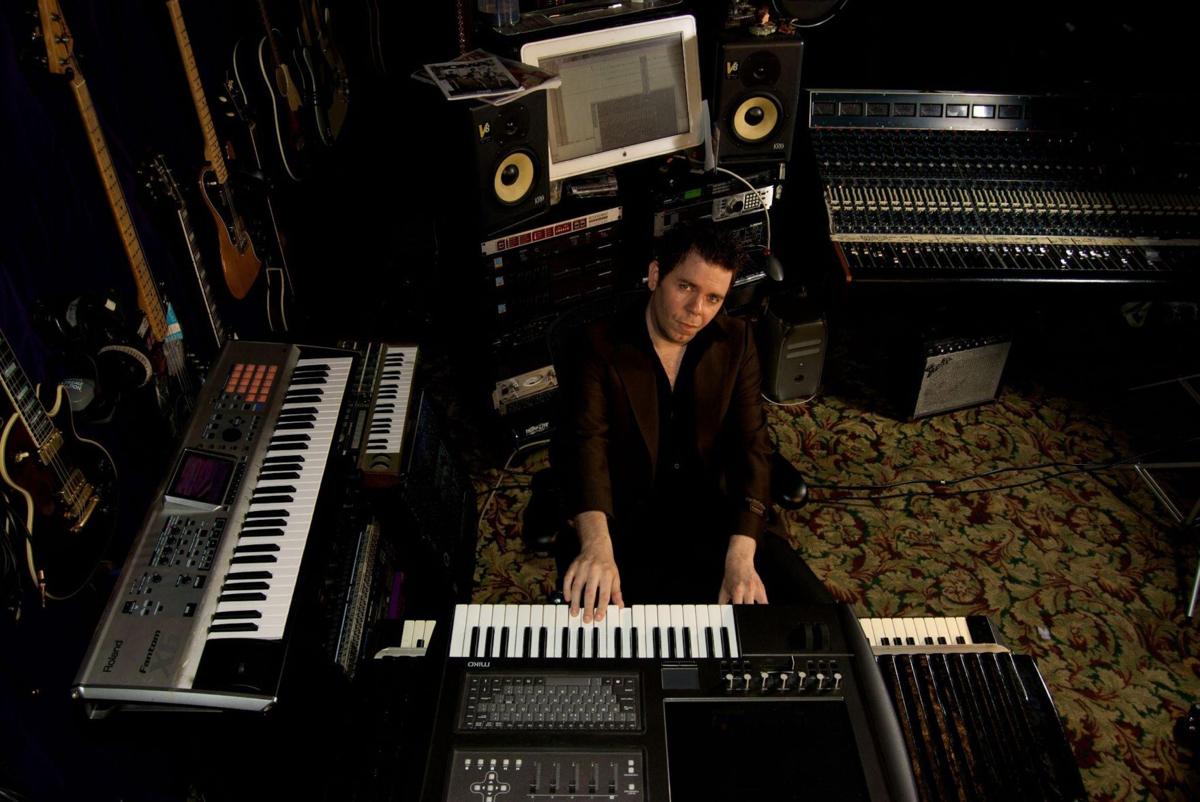 Buffalo native Dave Schulz has been living and working in Los Angeles for more than a decade now, when he isn't acting as a touring member of the English Beat and Berlin, or handling a schedule stuffed to the max with recording sessions and club dates. Buffalo will always be home, though. Which explains why Schulz makes a point of coming back to the city of his birth a few times a year, in order to reform his fabled C.O. Jones, invite a host of Buffalo's finest and funkiest to take a spot on the bandstand, and generally party like it is now and forever will be 1999.
Schulz and C.O. Jones will offer the "Buffalo Funkfest" to area audiences at 10 p.m. Friday in Duke's Bohemian Grove Bar (253 Allen St.)
For this show, Schulz has assembled a killer crew of area players and singers, and dubbed them the B-Funk All-Stars. In addition to Schulz on keys and vocals, the band features guitarist/vocalist Gretchen Schulz, guitarist Steve DeMarchi, bassist Zuri Appleby, drummer Rob Lynch and "The Mo' Freakin' Horns" – that would be saxophonist Eric Crittenden and trombonist Peter Charles Isaac.
An embarrassment of riches, then, in terms of Buffalo talent.
"Some of the finest musicians I've ever played with are in Buffalo, and I've played with a lot of 'em all over the world," Schulz told me via text message earlier this week. "The work ethic and drive is unparalleled here. One of my main influences growing up was Rick James – musically speaking, that is – and I've been lucky to have some members of his legendary band play with me over the years; they were great mentors. Also, Buffalo crowds are some of the most enthusiastic on the planet. They know how to shake it big time. Despite my insane schedule, I always make room for at least one Buffalo show a year.
"After all, I've gotta keep it real!"
DJ's Whorehey and LoPro will kick off the proceedings with a 9 p.m. set. Bring $10 to the door.
The Tralf Music Hall (622 Main St.) has revealed a new seating plan which will include three tiers of access.
"Silver" denotes a reserved seat or stool at a table or railing; "Gold" guarantees a chair at a table with full view of the stage; and "Platinum" confirms a chair at a table in either the front row or in the "Owner's Box," located in front of the soundboard.
These options will be available for the Tralf's just-announced shows, including Ron Hawkins & the Do Good Assassins with the Jeremy Hoyle Band on Sept. 26 renowned jazz bassist Stanley Clarke and his band performing both early and late shows on Oct. 17; and post-blues guitar god Robin Trower on Oct. 18.
Ticket prices for Ron Hawkins are $19 advance/$22 day of show for Silver, $21 advance/$24 day of show for Gold, and $25 advance/$28 day of show for Platinum.
Tickets for Robin Trower, which will also have general admission floor access tickets, are $38 advance/$41 day of show floor GA; $41 advance/$44 day of show for Silver; $45 advance/$48 day of show for Gold; and $60 advance/$63 day of show for Platinum. Ticket prices for Stanley Clarke's will be announced.
Tickets go on sale at noon Friday (box office, Ticketmaster).