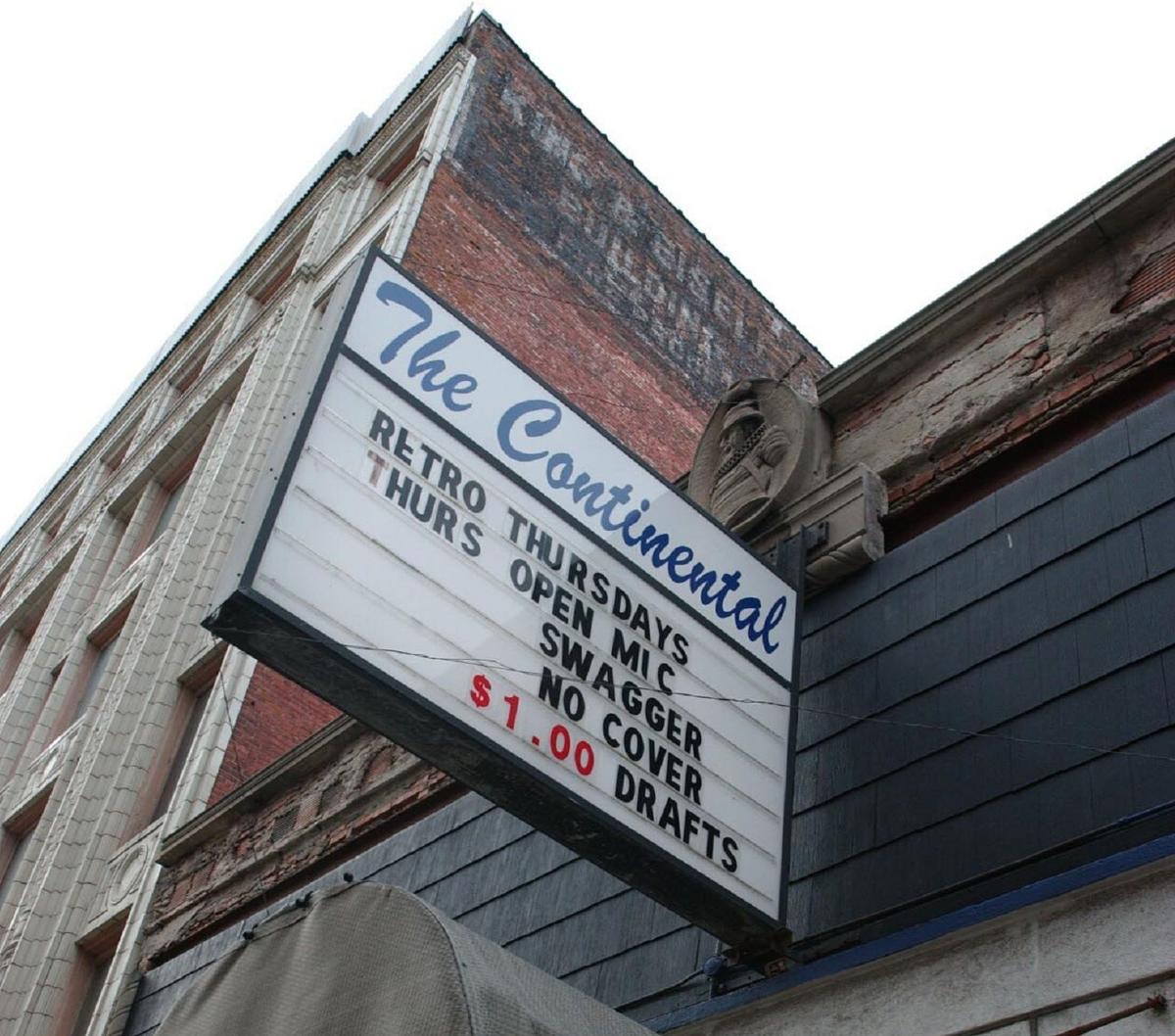 Time to dust off your black leather jacket, best vintage T-shirt and worn-to-smithereens Doc Martens.
The fifth Continental Reunion is happening on Thanksgiving eve, Nov. 24 – the biggest bar night of the year – at the Town Ballroom. The roster of talent features six bands (one a reunion gig, so it's a reunion within a reunion), four DJs and some surprises, promises Bud Redding, event producer and emcee. These fun, rollicking and well-attended events have been held sporadically since 2013.
"It's great to see younger people who never got to experience the Continental come. You see their eyes light up when they see what's going on. And of course the regulars come out in droves," Redding said.
The event commemorates the popular music club that once sat at 212 Franklin St. and had a unique punk and rock allure, largely black interior landscape and ultra-inclusive modus operandi. It closed in 2006 and was demolished in 2009 (it's now a parking lot for the Curtiss Hotel). It had a vibrant and large stage on its ground level, where local and national bands performed. U2 and Billy Idol are among the stars that played there early in their careers; actor Billy Bob Thornton performed with his band there as well.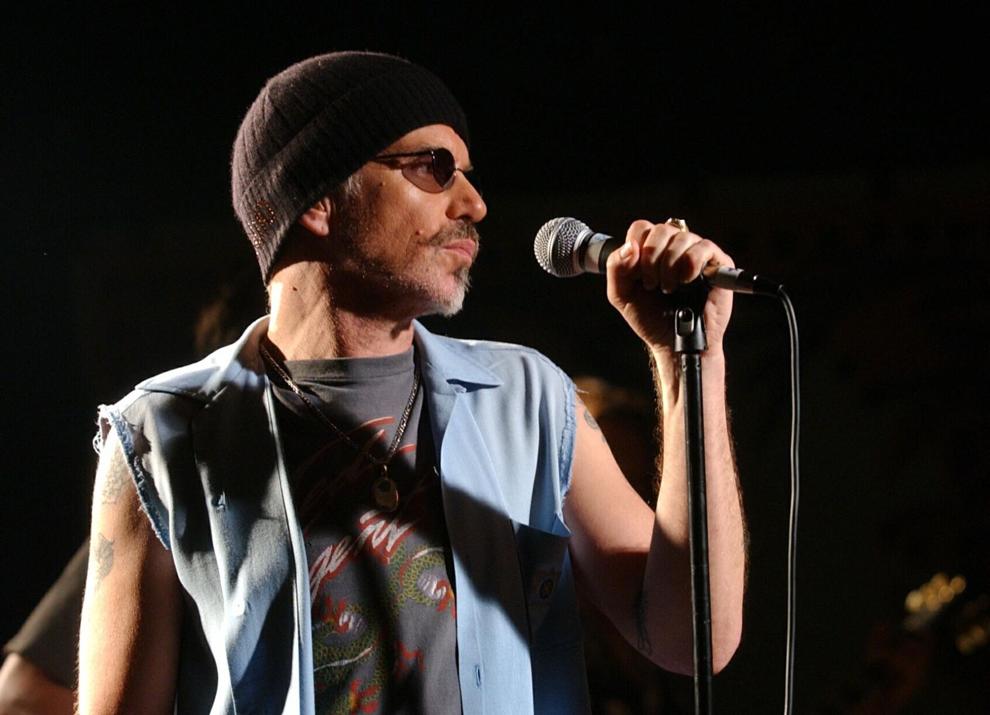 There was a large, enclosed area behind the building for hanging out. It was no quaint patio: It was ringed by a chain-link fence and barbed wire, with unflattering harsh lights overhead. Upstairs was the legendary dance floor, a second bar, tables and chairs and the DJ booth. The dance floor was made of thick acrylic panels and was lit from below. Flashing colorful lights and a wall of mirrors made every night feel cinematic. Music was always played at sternum-crushing levels. Regulars and night-trippers alike were greeted by staffers at the door, keeping mischief at bay. And if you were there at closing time, the requisite tune "The Continental," crooned by Frank Sinatra, told you that it was time to mosey along.
Redding, who worked at the Continental for 10 years as a DJ, and later as its booking agent, will also step into the role of DJ for the reunion to play favorites off his set lists from back in the day at the venerable club. "New Order, Depeche Mode, that stuff that everyone seems to like. I also like to spin 'Swamp Thing' by the Chameleons, one of my signature tunes," he said.
The reunion's live music will start as the doors open at 6 p.m. with what Redding is calling "walk-in music." Bands will play the front barroom of the Town Ballroom: Redding points out that being able to watch the bands while standing at the bar is very Continental. Pauline and the Perils, Iron Fist, Irving Klaws, the Enemies, Elk and Sonic Wranglers will play rock, garage, rockabilly and punk originals – with some classic '80s covers tossed in.
"Pauline and the Perils play a few times a year, and Pauline always puts on a great show," said Redding. "The Enemies also play a couple times a year, usually, and Irving Klaws always throw in some cool covers when they perform. Iron Fist is usually a Motörhead tribute band, but they'll be doing a special punk set for this. The experimental trio Sonic Wranglers will be on first."
Elk, a band that formed in Buffalo in 1986 and was a regular on the Continental roster, is reuniting for the reunion, playing out for the first time together since a gig at LA's storied Viper Room in 2003. "We're looking forward to the gig as well as the reunion – this is very exciting for all of us," said Elk's lead singer and guitarist Rob Scarfia, who now lives and works in LA.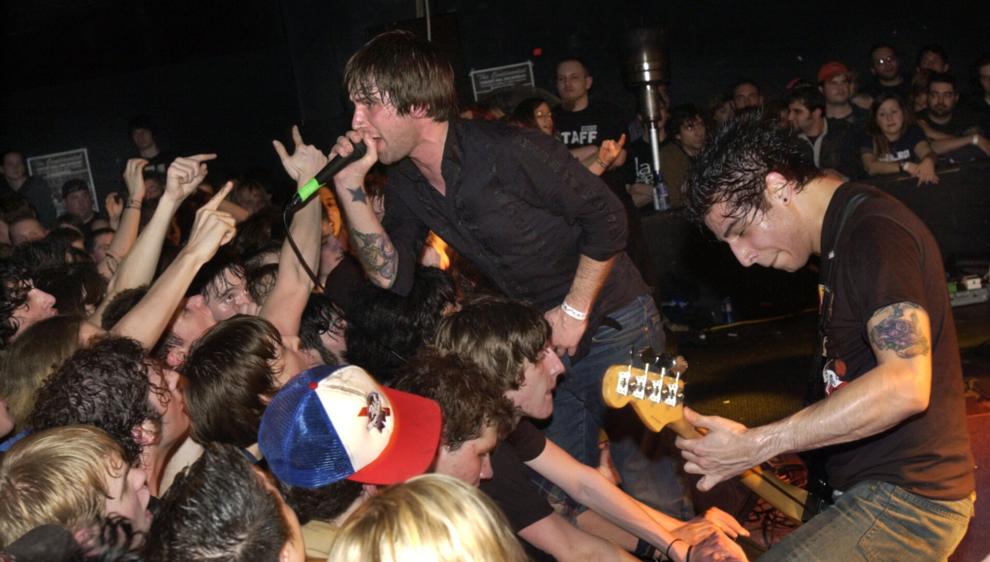 Dancing will be in the Town Ballroom's larger back room. DJs booked for the night are Dr. Wisz, Daniel Murphy, Jeffrey Naughton and Billie Page. Expect mixes covering all the thrashing and emotive joys of hard rock, electronica and punk.
Redding said that ever-popular Continental merch, including the classic spider web black T-shirt design, will be sold once again; they sell out at each reunion. Look for merchandise including gifts and artwork honoring Mark Freeland, the late artist, leader of several bands, guitarist, provocateur and fashion plate, was a Continental staple.
"And of course each band will sell their merch, too," Redding said.
When asked what he thinks late Continental owner Bud Burke, who bought the building and opened up shop in 1975 (first as a dinner theater and banquet hall before the music club in 1983 took form), would make of the reunion, he laughed.
"He'd probably ask for a cut of the money. I think he would like it – Town Ballroom is a flat version of the Continental with the back being like the upstairs. He would dig it because he'd see that the thing he started so many years ago is still appreciated, and going on."
---
6 p.m. Nov. 24 at Town Ballroom, 671 Main St. Tickets are $14 (townballroom.com, box office). All attendees must show proof of Covid-19 double-vaccination by showing either a physical vaccination card, or the NYS Excelsior Pass app. In lieu of physical proof of vaccination, ticket holders must show a negative Covid-19 test – PCR or rapid – with results from within 48 hours of the event's starting time. Town Ballroom does not accept results of home rapid tests.