The Buffalo Philharmonic Orchestra has announced its 2021-2022 season, with a return to in-person programming at Kleinhans Music Hall. It opens in September and features 18 Classics and 12 Pops concerts, including several rescheduled big-name performances from the abbreviated 2019-2020 season. 
The 2021-2022 Classics programming kicks off in grand style, as Music Director JoAnn Falletta takes to the podium conducting Beethoven's Fifth, with BPO favorite Fabio Bidini at the piano on Sept. 24 and 25. The new season brings with it a combined Classics and Pops season rich in highlights. Among them is the June 11, 2022, return of revered soprano Renee Fleming for an evening that includes selections from a Richard Strauss song-cycle and the world premiere of Wang Jie's "The Winter that United," a Buffalo-themed piece that was composed as a gift to Kleinhans.
Elsewhere, the BPO pursues its mandate of combining well-loved works from the world's greatest composers with world premieres of new pieces and celebrations of young, contemporary composers, a la Jessie Montgomery, whose "Coincident Dances" will be included in an evening of Beethoven and Rachmaninoff works on Feb. 4 and 5.
Falletta will also conduct a season highlight pairing two giants of the Romantic era, Austrian powerhouse Gustav Mahler and French composer Charles-Camille Saint-Saens on Oct. 9 and 10. Falletta has long displayed a masterful touch when conducting the expressive melodies and dramatic, emotional cadences of music from this period. With returning favorite Sara Davis Buechner at the piano for Saint-Saens' Piano Concerto No. 2 in G Minor and soprano and Buffalo native Rachel Mikol lending her considerable talents to Mahler's Symphony No. 4 in G Major, this October program is an incredibly enticing one.  
An early January program dubbed New World Symphony, combining Anton Dvorak's titular excerpt from his Symphony No. 9 with former BPO Music Director Michael Tilson Thomas' strikingly poignant "From the Diary of Anne Frank," offers a glimpse into the indomitability of the human spirit.
At present, state guidelines require live event attendees to provide either proof of a negative diagnostic test for Covid-19 from the past 72 hours, a completed immunization card, or their Excelsior Pass, and representatives from the BPO say it is likely that these protocols will remain in place when Kleinhans reopens in the fall.
Single tickets for all Classics, Pops and Special Performances in the BPO's 2021-2022 season will go on sale after Labor Day. Additional information is available through BPO.org.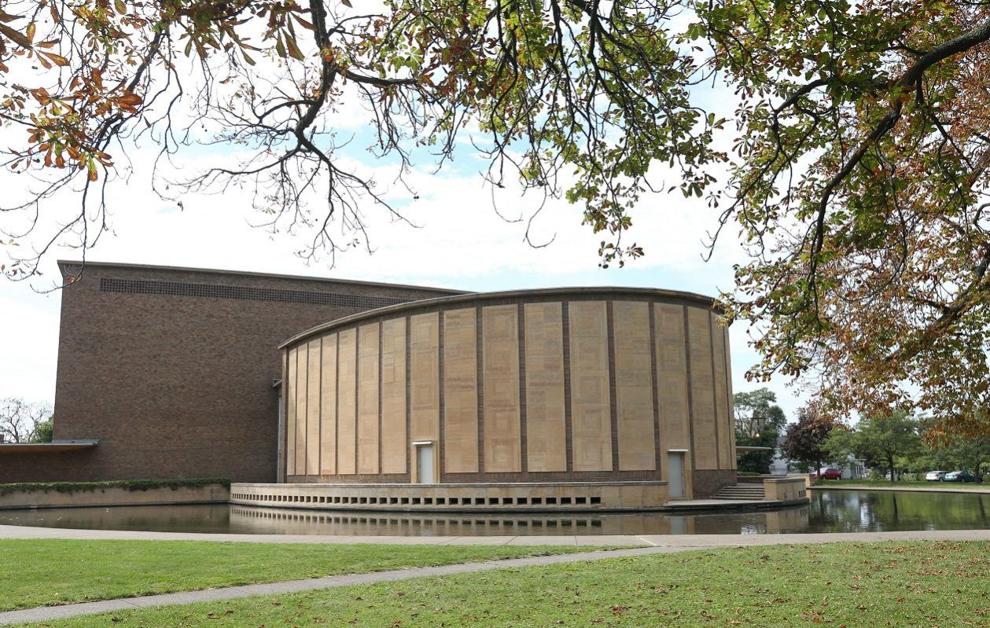 Beethoven's Fifth, 10:30 a.m. Sept. 24 and 7:30 p.m. Sept. 25
Mahler & Saint-Saens, 7:30 p.m. Oct. 9 and 2:30 p.m. Oct. 10
Nikki Chooi Plays Brahms, 7:30 p.m. Oct. 23 and 2:30 p.m. Oct.  24
Grieg Piano Concerto, 10:30 a.m. Nov. 5 and 7:30 p.m. Nov. 6
Gershwin & Barber, 7:30 p.m. Nov. 20 and 2:30 p.m. Nov. 21
JoAnn's Classical Christmas, 10:30 a.m. Dec. 10 and 7:30 p.m. Dec. 11
New World Symphony, 10:30 a.m. Jan. 14 and 7:30 p.m. Jan. 15
Mozart's The Magic Flute, 7:30 p.m. Jan. 22 and 2:30 p.m. Jan. 23
Beethoven & Rachmaninoff, 10:30 a.m. Feb. 4 and 7:30 p.m. Feb. 5
Classical Fireworks, 10:30 a.m. Feb. 18 and 7:30 p.m. Feb. 19
Prokofiev's Piano, 10:30 a.m. March 4 and 7:30 p.m. March 5
Tchaikovsky & the Mermaid, 7:30 p.m. March 19 and 2:30 p.m. March 20
Schumann's Cello, 10:30 a.m. April 1 and 7:30 p.m. April 2
Majestic Mendelssohn, 10:30 a.m. April 8 and 7:30 p.m. April 9
Brahms' German Requiem, 7:30 p.m. April 23 and 2:30 p.m. April 24
Rachmaninoff & Kodaly, 7:30 p.m. May 7 and 2:30 p.m. May 8
Enigma Variations, 10:30 a.m. May 13 and 7:30 p.m. May 14
Renee Fleming Returns, 7:30 p.m. June 11
BPO 2021-2022 POPS SERIES 
Glenn Miller Orchestra, 10:30 a.m. Sept. 17 and 7:30 p.m. Sept. 18
Dancing in the Street - Music of Motown, 7:30 p.m. Oct 2
Tango Caliente, 7:30 p.m. Oct. 16
Bewitching Broadway, 7:30 p.m. Oct. 30
Whitney Houston: The Greatest Love of All, 7:30 p.m. Nov. 13
John Morris Russell's Holiday Pops, 10:30 a.m. Dec. 16 and 17, 7:30 p.m. Dec. 18 and 2:30 p.m. Dec. 19
"Star Trek" vs. "Star Wars," 7:30 p.m. Jan. 29
A Chris Botti Valentine, 7:30 p.m. Feb. 12
The Music of John Denver starring Jim Curry, 10:30 a.m. March 11 and 7:30 p.m. March 12
Sultans of String, 7:30 p.m. March 26