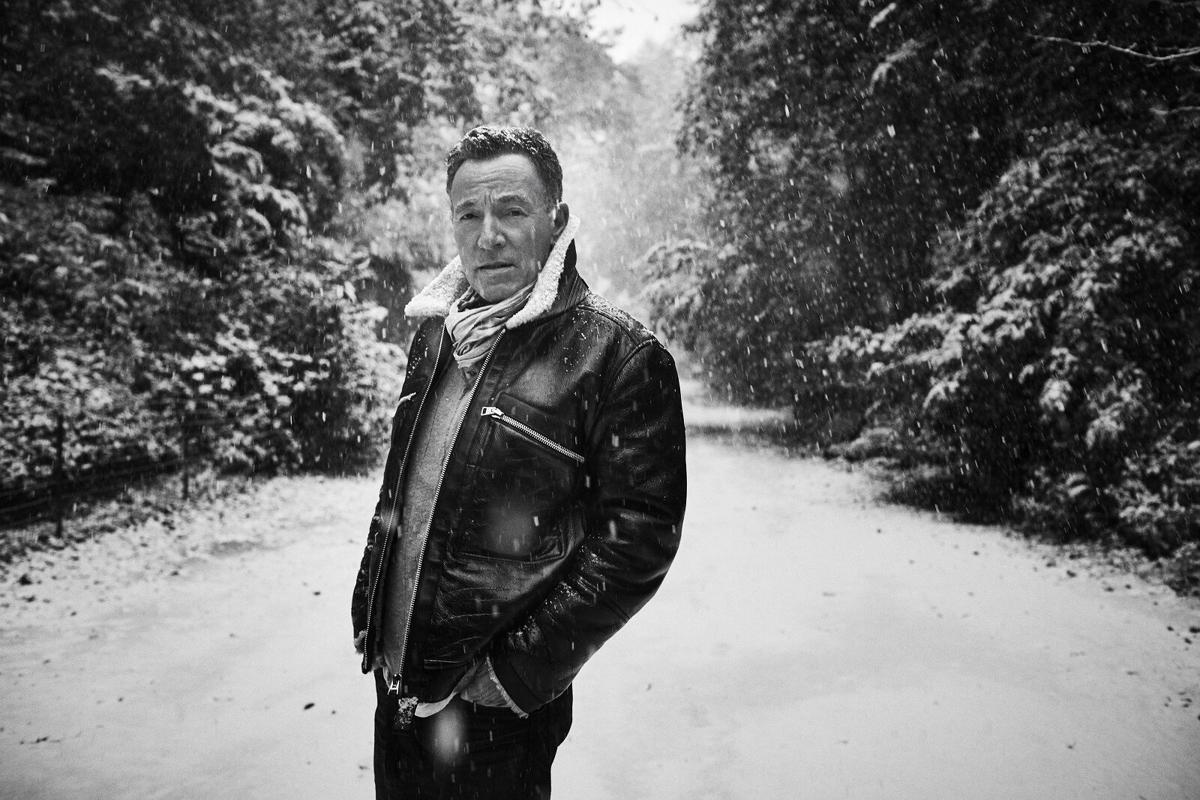 New recordings can hardly be received as mere product these days. If we loved music in the past, we need it today, even more so in a reality where experiencing it live is both potentially risky and rare.
The artists need it as bad as the audiences do, of course. For them, communion with their listeners is the only test for echo that matters, a ratification of the implied community that has always provided the core spiritual belief of popular music.
One unintended but potentially positive side effect of the pandemic has been the return of the album as the primary source of congress between artist and listener. Pundits and bean counters have been working tirelessly to declare the album dead for a decade-plus by now, but their failure to kill the medium comes in rather handy today, when listening to an artist's new collection is about as close to them as we can possibly get.
This week, three new albums entered my world, and all of them in some fashion reflected that need for artist-listener communion.
One finds an icon in his 70th year, looking back at the ghosts of departed souls who rode the river with him along the way, taking stock of a life lived, and recalling the magic in the music that first touched him and set him on the course he's still following.
Another arrives as if from the beyond, its creator now a beloved and dearly missed ghost himself, who spent the last days of his life crafting an album that stands tall beside the greatest achievements of that life.
The third finds a Buffalo-born hip-hop maverick looking back toward the streets he escaped and ahead toward what by all indications looks to be an incredibly bright future.
They're wildly divergent collections in terms of tone, substance and intent, but they share a common theme, demanding we deal with the past, build a future brick by brick and, above all, embrace the moment. That's a tall order for an album to fulfill, but these times demand as much.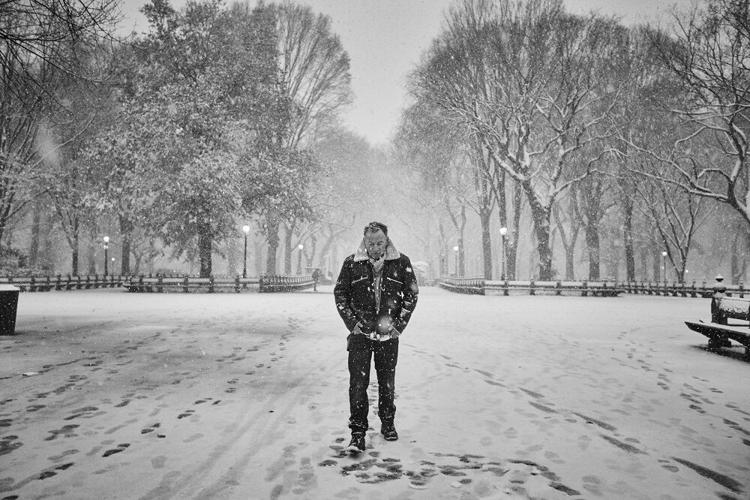 Bruce Springsteen's "Letter to You"
It finds the artist at once embracing the present moment and indulging in veneration of the past. This is tricky terrain to navigate, but Springsteen, backed by the E Street Band, proves himself up to the task.
A few months prior to the arrival of the pandemic, Springsteen gathered the band at his rural New Jersey recording studio for their first sessions since 2014, shared the songs he'd written for the project and the few back pages he'd decided to revisit in the present tense and counted the ensemble in. Less than a week later, the "Letter to You" album had been tracked, live off the floor, the able E Streeters essentially mixing themselves in real-time, their lush collective sound by this point something they can summon at will.
The immediacy and intensity provided by these live performances is at once thrilling and life-affirming to behold, particularly for longtime fans. For them – for us, if I'm being honest – this album arrives like a postcard from a loved one finding its way to a soldier in a war zone, an aural symbol of what a normal life might feel like when we all get back home, where the guitars are loud, the beers are cold, the family-and-friends vibe is strong and we're allowed to hug each other again. If you think rock music is not capable of providing such a transformative gift, you're probably not a Springsteen fan, and "Letter to You" will leave you cold. But if you're all in, the album feels like a gift.
Much of the album is hell-bent on celebrating the redemptive qualities of rock 'n roll and the enduring gifts of true friendship, but lest one get the impression this is all some sort of guitar-fueled pep rally, the light here burns so brightly precisely because it is surrounded by daunting darkness. The album begins and ends with meditations on death – the stark, "Nebraska"-like opener "One Minute You're Here," and the elegiac "See You In My Dreams" provide book-ends to an album that deals with deep loss ("Last Man Standing," "Burning Train," "Ghosts"), the dangers of succumbing to the bad-faith promises of false gods ("Rainmaker") and, naturally, the subtle but incredibly significant gifts provided by love relationships built on solid ground ("The Power of Prayer").
Three early '70s songs that never made it to the recording studio get their long-delayed due here, and happily, they aren't serving as some sort of filler. In fact, they form the sonic heart of the album, as the E Street Band gives full-blown, lengthy, "Incident on 57th Street"-style arrangements to "Janey Needs A Shooter," "If I Was the Priest" and "Song for Orphans," tunes dripping with the Dylan-fueled hyper-verbosity that made Springsteen's first two albums sound like a brilliant Beat poet had somehow found himself abandoned in Asbury Park long after tourist season had ended. The band sounds incredibly vital on these tracks.
It's heady, heavy stuff built on rumination and often desperate struggles against the dying of the light. But it's all given wings by the E Street Band's soulful interplay, a sound captured here in all its "live off the floor" grandeur for perhaps the first time since the glory days of "Darkness on the Edge of Town" and "The River."
It's a sad irony this material is tailor-made to form a healthy chunk of an epic-length E Street Band concert. We don't know now when that will happen, but one possible subtext of the album involves Springsteen asking us to believe that it will, one day. Until then, keep this "Letter" in your pocket.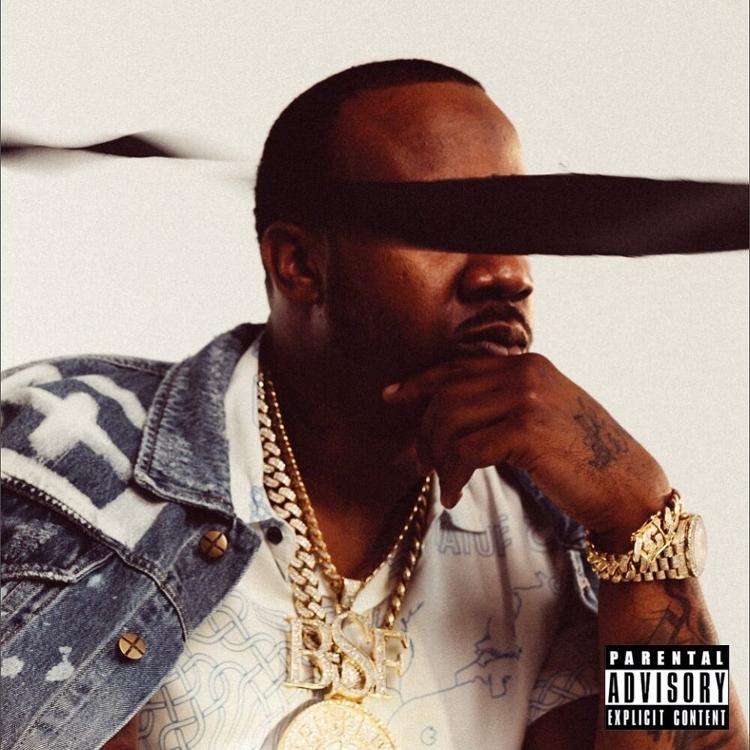 Benny the Butcher's "Burden of Proof"
Buffalo's Griselda Records has had an incredible 2020 against the odds, with several releases from Westside Gunn and Conway the Machine joining the startling debut from the label's first female signing, Armani Caesar, and an ever-expanding media profile that has seen the troop make significant strides toward the top of the hip-hop heap.
The freshly released album from label co-founder Benny the Butcher might prove to be the feather in Griselda's 2020 cap, however. It's the first release on the imprint to make significant moves toward the mainstream, and to its immense credit, it does so without sacrificing the patented gritty Griselda sound.
As a survivor, a strong woman with a clear vision for her art, and the first woman signed to a burgeoning hip-hop collective, the East Side native has been posited as a role model for other women in the music business.
Past releases have benefitted greatly from Griselda producers Daringer and the Alchemist and their propensity for crafting thrillingly doom-laden sonic landscapes from noir soul grooves and sepia-toned drums, but this time around, Benny breaks the mold a bit, enrolling West Coast producer Hit-Boy to open the shades and throw some light onto the proceedings. The result is an album that points one possible way forward for the Griselda collective.
the Griselda sound stands out in a hip-hop field overcrowded by largely cookie-cutter, auto-tuned rappers more content to follow prevailing trends than forge new ones.
There are some star features here, but they amount to much more than name-dropping. When Benny is joined by underground hip-hop provocateur Freddie Gibbs on "One Way Flight," or trades bars with the much more pop-centric Lil Wayne and Big Sean on "Timeless," sterling wordplay and jaw-dropping technique are never sacrificed. There's still a serious strain of dread here, but there is also something that veers close to jubilation.
"Burden of Proof" is a beautifully produced thrill-ride capping an incredible year for the biggest Buffalo success story of the past decade, at least.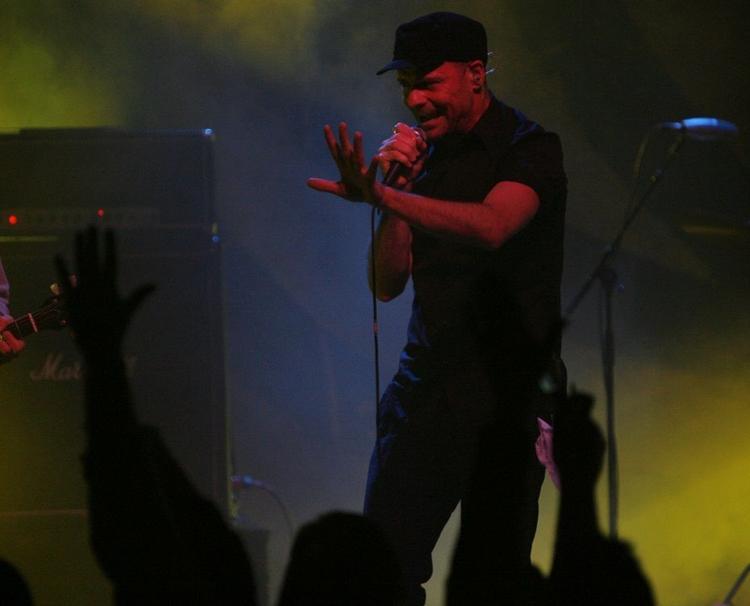 Gord Downie's "Away is Mine"
Far less jubilant, perhaps, is the final album from the Tragically Hip's Downie, who died in October 2017 after a lengthy battle with brain cancer. Though Downie wrote and recorded these songs while he was fully aware he was dying, the largely meditative collection is far from dour. Both sonically and lyrically, its touched by moments of ethereal beauty, playfulness and startling self-awareness, all of it couched in a gorgeous aural gauze by producer Nyles Spencer.
Downie wrote these songs with friends Josh Finlayson of the Skydiggers and Travis Good of the Sadies, and they are presented here in both fully produced electric and slightly more stripped acoustic versions.
Though both provide fascinating, deeply moving listening, it's the electric versions that truly touch the heart, precisely due to the elegant and elegiac manner in which producer Spencer arranges his loops, synth washes, reversed tracking and vocal manipulations around Downie's impassioned singing. The result is a collection that sounds like it is being transmitted to the listener from another – perhaps a better – place.
The sonic details and gentle trippiness of "Away is Mine" make it a soothing listen in many ways, but for the legion of listeners who loved Downie and will forever lament his passing, the lyrics, and the startling harmonic meanderings that carry them, will provide the emotional core of the album.
"No one says 'goodbye' anymore, for fear that'll be 'goodbye,' " Downie sang during the devastatingly beautiful "Untitled."
And we know what he means.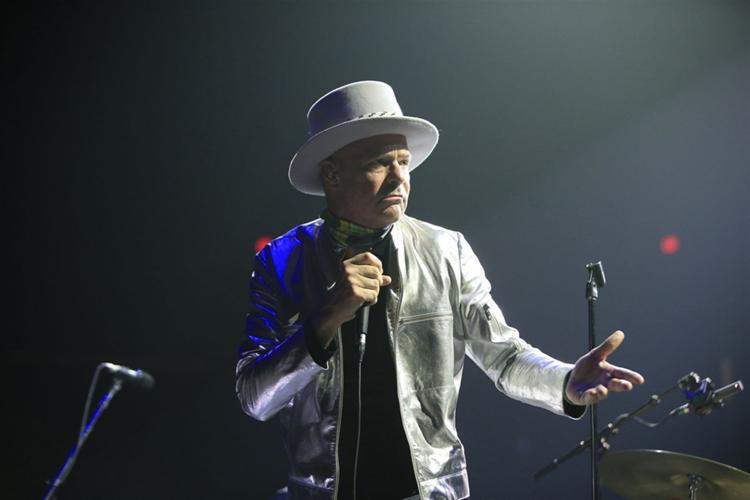 Stay up-to-date on what's happening
Receive the latest in local entertainment news in your inbox weekly!