Todd Rundgren will kick off his latest tour in Buffalo on Valentine's Day. But when the clock strikes 8 p.m. local time and Rundgren steps to the mic to say "Good evening, Buffalo," his feet will be firmly planted on a stage in Chicago.
Welcome to the new world order. 
"This Love Thing," a collaboration between Buffalo singer, songwriter and activist Drea D'Nur and founder/executive director of Chicago's Inner-City Muslim Action Network and MacArthur fellow Rami Nashashibi, has already garnered critical acclaim.
Rundgren, who has been on the leading edge of developments in popular music for decades – as a songwriter, video pioneer, producer, record-maker, computer software developer and interactive artist – has placed himself at the vanguard in the push toward new models for the live music experience. The Covid-19 era has made livestreaming performances to a stay-at-home audience de rigeur, but "Clearly Human," the 25 date virtual tour that kicks off in Buffalo on Feb. 14, finds Rundgren taking a significant step toward something new. His market-specific performances are geo-fenced to limit ticket purchases to fans who live in ZIP codes relative to the show's greater metropolitan area. Rundgren has set up shop in Chicago, a city chosen because its time zone will allow for 8 p.m. start times in each market covered by the tour. 
For Rundgren and his band, the idea of "localizing" a virtual performance extends beyond the tailoring of set lists to specific cities, or simply name-checking the town in stage banter, and outward toward that region's cuisine, its architecture, natural landmarks and culture. 
"Now you've got the issue of the audience not being able to make it to the gig," Rundgren said during a recent telephone interview. "What do you about that? You have to find a way to bring the show to them, somehow. But we didn't want to give up all the things that you get by actually being in the town. You know certain people in that town. There's places you like to visit, places you'd like to eat, that are particular to that town.  
"So, for instance, we're doing a show in Buffalo, we'll get wings from the Anchor Bar for catering – that seems like a no-brainer. And even though we're in Chicago, we'll keep all the clocks backstage on Buffalo time, we'll have the local paper backstage, we'll dress up the area so that it's more convincingly Buffalo-like. The show itself will feature Buffalo historical and natural landmarks throughout, on the big video wall behind the band. So we can make it look like we're playing in front of Buffalo City Hall, for example. A lot has been done to reinforce the locality of the show, which I think is incredibly important. Not just for the audience, but for us as well. To feel like we're local."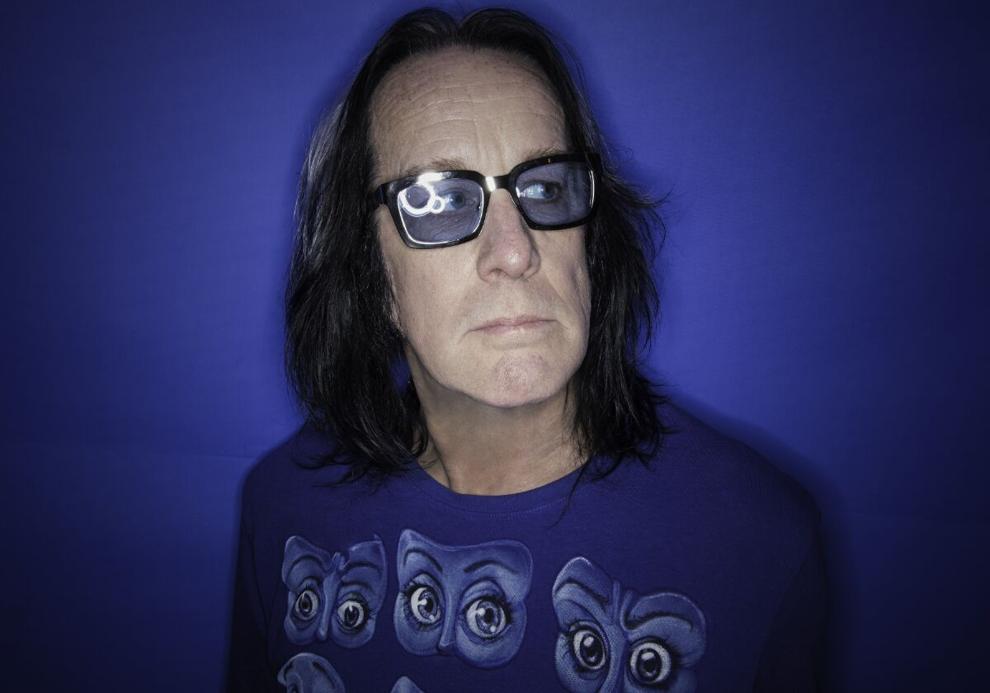 Starting the tour in Buffalo was not a random choice for Rundgren. He's amassed a loyal following in the city and surrounding regions over nearly five decades, beginning with an April 28, 1973, appearance at the Century Theatre and continuing in every decade since, including now-legendary gigs at Rich Stadium, Shea's Performing Arts Center, Buffalo Memorial Auditorium, the Connecticut Street Armory, the Tralf Music Hall and the Town Ballroom. The Riviera Theatre, where he has appeared four times over the last five years, is a venue that has emerged as a later-career favorite. Perhaps the crown jewel in Rundgren's collection of Buffalo shows came in August of 2013, when he performed a stellar career-spanning set at Canalside.
"Buffalo works out well for us, because it's central. Also, it's like a Broadway musical – you don't premiere in New York, you start in New Haven," he laughed. "Buffalo is our New Haven. You guys get to see it before anyone else, warts and all." 
Rundgren christened his first virtual tour "Clearly Human" as a nod to his 1989 tour de force "Nearly Human," an album tracked live in the studio with a large ensemble. One of several masterworks in the Rundgren canon, the soulful, R&B-infused art-pop collection is rich with the imagery of restless soul-searching. For want of a less road-worn word, the album might be considered spiritual, considering its intense focus on transcendence.
One of the possible benefits of this new touring model Rundgren is experimenting with is the ability to use larger ensembles, since the costs of moving around the country are defrayed by staying in one place.
"If you don't have to transport everyone around, you can plow all those expenses into the show itself," he said.
"Band Together Buffalo's Shutdown Showcase is neither fish nor fowl at first glance, precisely because nothing quite like it has been attempted around here," writes Jeff Miers.
Adapting for environmental concerns
Rundgren has been talking about alternative methods of performance and touring for many years, as though he had a premonition that the old model had perhaps run its course and was not going to be sustainable as we faced more environmental crises. 
"This first started to occur to me when I found myself in these death-defying struggles to get to a gig. Those kinds of experiences started to become commonplace because of weather. With climate change, storms are becoming more frequent and more severe," he said.
So will Rundgren prove himself to be a bit of a prophet in the world of virtual touring, much as he did when he started making home-recorded albums as a one-man band, produced albums for others as a way of funding his own more experimental work, pioneered video technology, brought elements of hip-hop to bear on art-rock and offered fans an opportunity to digitally remix his recordings to their own liking?
"Problems with travel resulting from climate change are not gonna go away. Even once everyone's gotten a vaccination against Covid, which is probably a year off, even if we wanted to go back to the regular style of touring, the climate thing is on its own pace. The increasing severity of storms, forest fires, floods, all of these things – there's going to be more of them. 
"I don't know how other artists will respond to the idea. Some may insist on getting out there and doing it in the traditional way. I'm not going to stop doing live tours. I've got one booked for November of 2021. But this new way of reaching people is a useful tool. It's a backup plan."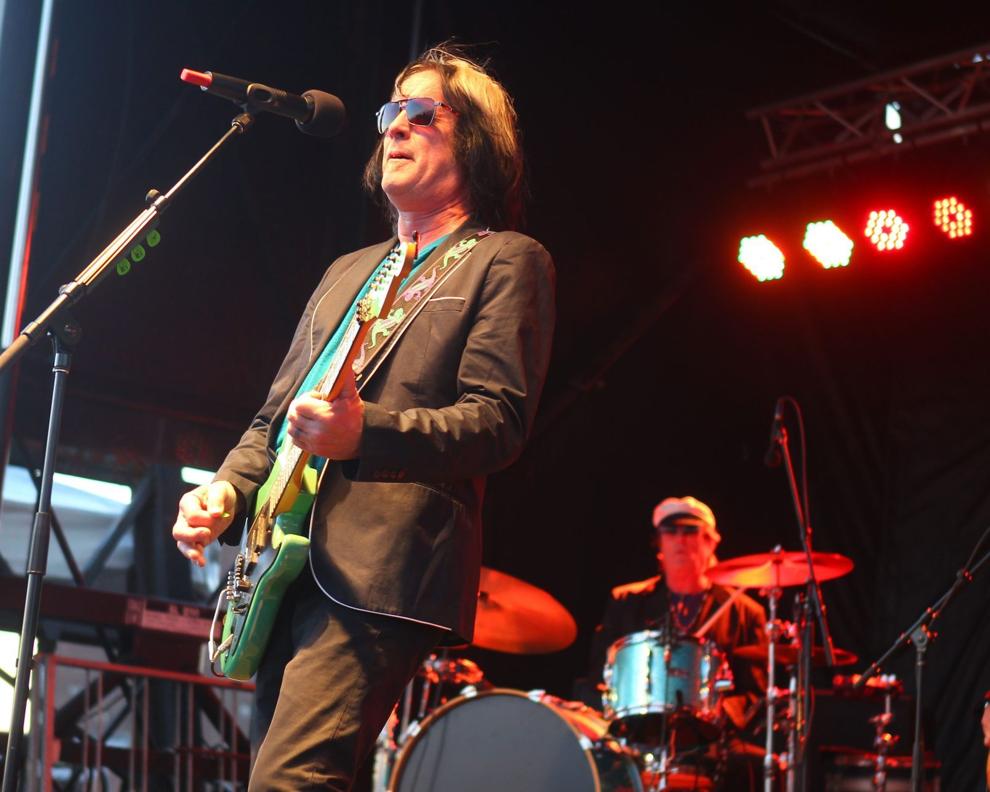 Todd Rundgren, the Clearly Human Tour
Buffalo event is streaming at 8 p.m. Feb. 14. A single ticket for that show is $35. Multidate and enhanced viewing packages are available at toddrundgren.nocapshows.com.