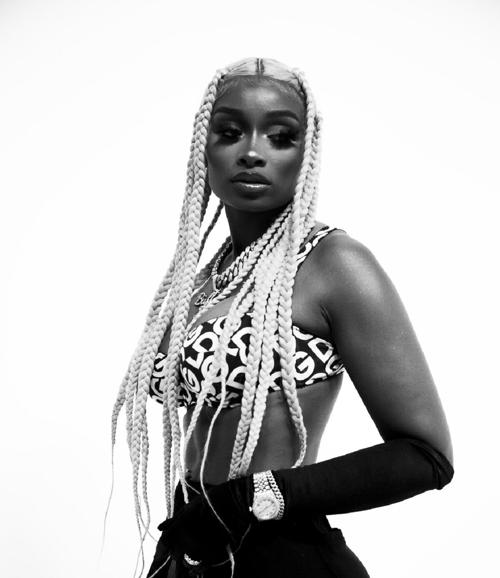 The uber-talented Armani Caesar has been christened by Griselda Records label heads Westside Gunn, Conway the Machine and Benny the Butcher as their very own "first lady." Her album dubbed "The Liz" dropped earlier this month, representing the maiden voyage of the first female signing for Griselda, the Buffalo-born imprint.
It is a tale more than 10 years in the making, going to the heart of Buffalo's present-day hip-hop renaissance – one that has seen Griselda move from the shadows of the gritty Queen City hip-hop underground to the glamour of the national spotlight.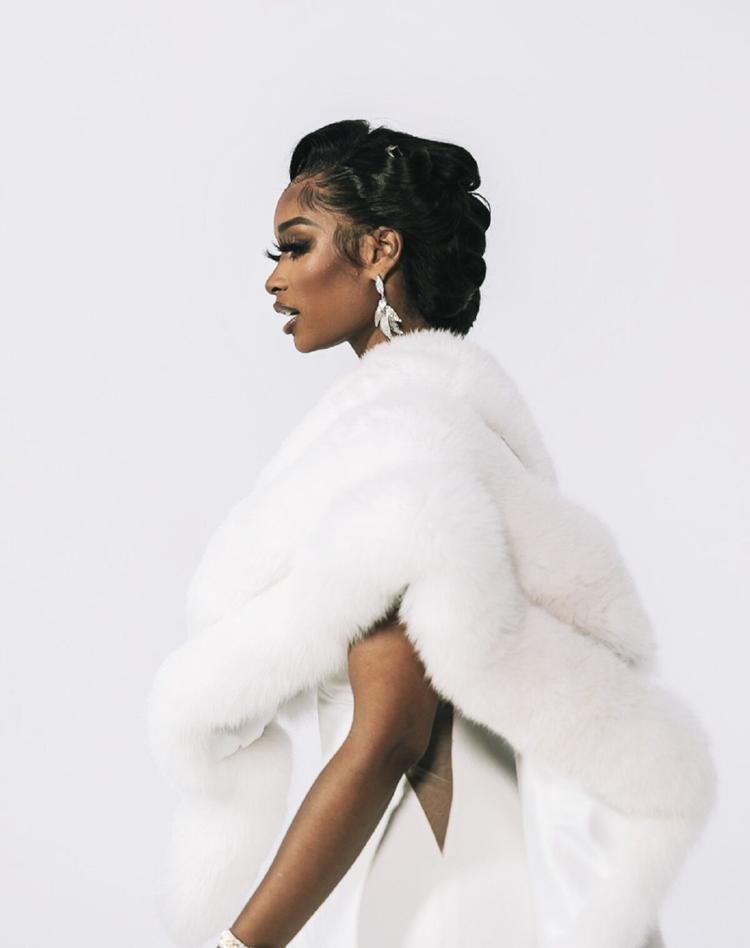 These days, Caesar calls Charlotte, N.C., home. But at heart, she's all Buffalo.
Caesar grew up on the East Side and attended the Buffalo Academy for Visual and Performing Arts, where she studied visual art. After graduating, she left Buffalo, bound for North Carolina, and specifically, a course of study at North Carolina Central University that would have a profound effect on her art and her outlook. 
But by the time she started taking classes at the venerable university, she'd already lived an artistic lifetime.
If we go back to the beginning, to Caesar's roots in rap, then we're going right back to Buff City Studios on Parkside Avenue, a humble building that, in the early aughts, served as the artistic and philosophical hub of the Buffalo hip-hop scene. We're going back to DJ Shay, Buff City founder, father figure and mentor.
On the day of her debut release as a Griselda artist, Caesar was jubilant, her enthusiasm palpable over the phone when she calls from Charlotte. She was also, like so many in the scene, still hurting from Shay's sudden death over the summer, due to Covid-19-related complications. It's tragically ironic the Buffalo hip-hop scene he did so much to birth and nurture is now exploding nationwide, and Shay's not here to see it. That irony is not lost on Caesar.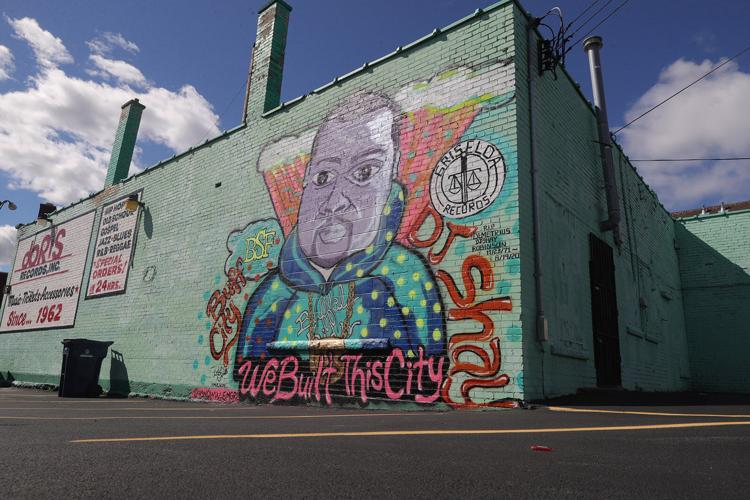 "There would be no Armani Caesar without DJ Shay," she said. "There would be no Griselda without DJ Shay. We all started together under him, at Buff City Records. That was the most popping studio in Buffalo. It's really his vision, and his belief in all of us, that is the root of all of this. ... He really was like a father figure to everybody. He helped people at their lowest to get back to being themselves. His belief in me helped and fueled my confidence, not just as an artist, but as a young woman. He was always there, and he was always our biggest cheerleader.
"For him to be memorialized on the side of Doris Records, such a historic place for all of us, is so well-deserved. I remember walking to Doris Records and buying CDs when I was just a kid. That's the right spot for Shay to be honored because it's a central part of the community."
When Caesar first met Shay and the rest of the crew that would become Griselda, she was still a teenager, attending BAVPA by day and recording her raps on her laptop by night. Walking into that Buff City Studios environment, with all of these already established artists, all of whom also happened to be male, was an early display of the fortitude that would end up serving her so well.  
"It definitely took some nerve," she laughed. "Originally, I found a flier for the studio, and I think Shay was doing, like, a 10-hour block of studio time for $400, and when I went in there, it was going to be the first time I'd ever rapped in a real recording studio. Before that, I was just rapping on my computer, and burning off a CD and making my friends listen to it.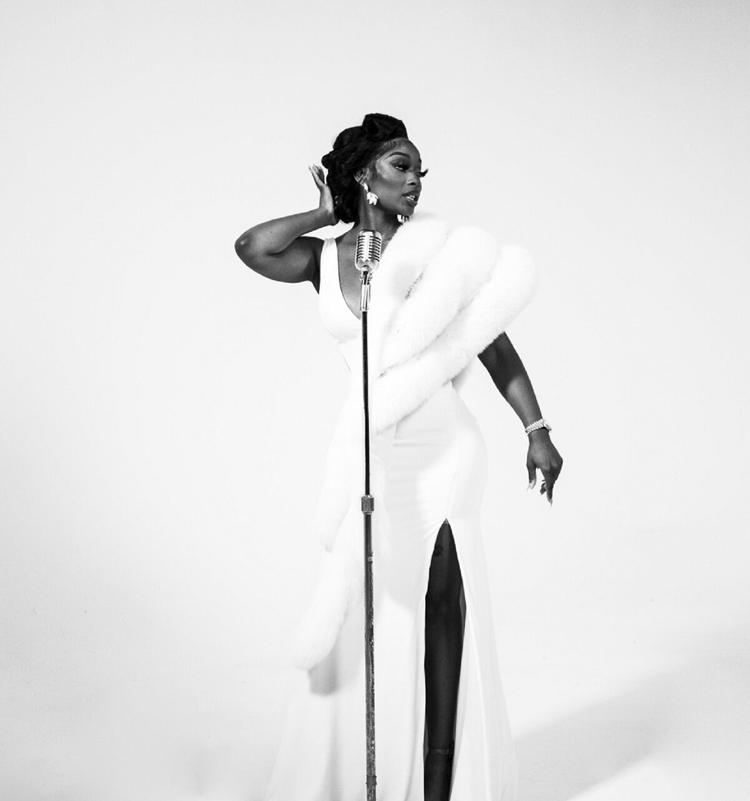 Caesar recalled writing a verse while waiting around the studios as Benny the Butcher was recording. Somebody overheard her rapping and asked Benny the Butcher to listen.
" Benny listened, and he said, 'Oh yeah, she's fire!' So they went and got Shay, and next thing I know, they put me on a song," Caesar said. "They were like 'She writes her own bars, we don't have to write for her, she's already got it.' And so, from that first song we did, we ended up doing a whole mixtape together in a week ...
"For me, to be the only female there, and with Buff City having, like, 10 members, I had to make sure that I solidified my spot on the songs. So that helped me a lot, and saying a lot of those outlandish things in my raps set me apart. These guys were all incredible lyricists. So I had no choice. I had to push my pen."
The self-confidence Caesar displayed when she walked into Buff City Studios as a complete unknown was fostered by her time at BAVPA. 
the Griselda sound stands out in a hip-hop field overcrowded by largely cookie-cutter, auto-tuned rappers more content to follow prevailing trends than forge new ones.
"There's nothing like Performing Arts," she said. "You really got a chance to be yourself. They pushed you to be as creative as possible. I was a visual art major, and I remember walking down the halls and seeing people taped to the walls, and kids are playing saxophones in the hallways. That place has produced some people, for sure."
But life was not without its harsh realities. Caesar had found her artistic family, but she was also settling into some dangerous behavior amid the grim economic landscape of Buffalo's East Side. 
"I was a teenager, and I was getting in a lot of trouble," she recalled. "My mom was just like, 'No, you need to leave, this is not who you're going to be.' ... I can't thank my mom enough for that, because coming up in Buffalo, at least where I'm from, you only have a few options. Especially if you were thinking like me. ...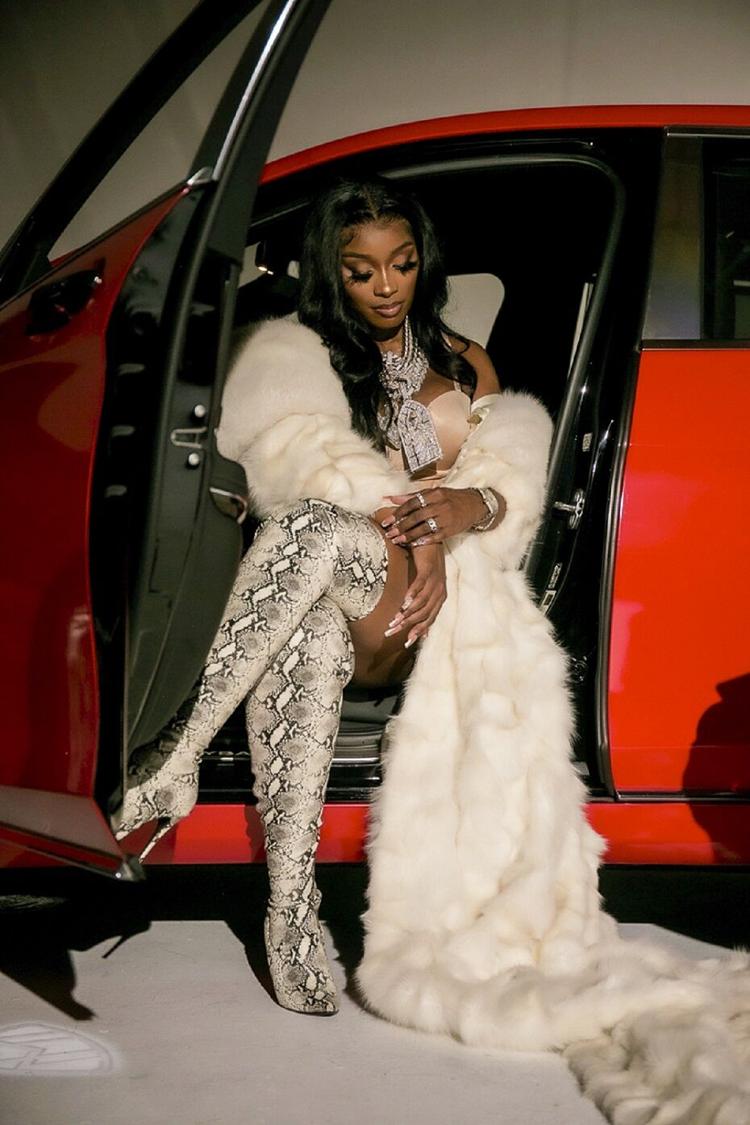 "When I left and went to a historically Black college, it was my first time being around Black people who came from so many different backgrounds, not all of them poor. I'd never seen that before – Black entrepreneurs, Black artists, all these people that challenged the way I thought and pushed me to think bigger."
North Carolina Central boasted some legendary hip-hop talent among its staff members and was embarking on a new, and in some ways radical, adventure in hip-hop scholarship. The combination of the Southern influence with the gritty realism and old-school tendencies of Buffalo hip-hop would become part of Armani's distinctive signature sound. 
'The worst best year ever'
Caesar was still pursuing her career, even while enrolled full time at North Carolina Central.
Often, those periodic homecomings took on a bittersweet tone. Caesar was moving on and growing up. Many of the people she'd known on the East Side weren't as lucky.  
"Benny said something once – 'The graveyard in my city is like a high school reunion,' " Caesar sighed. "A lot of the people I grew up with and used to run with in my clique, they ended up getting locked up or dying. ...
"I love Buffalo – don't get it wrong, I love Buffalo. But for me, to get my start, just like with any city, you have to leave for a time and then come back, for your town to embrace you. Being in a foreign city, not knowing anybody, I had to grind and create my own buzz for myself, organically – that helped a lot when it was time to be looking at record deals and signing and stuff like that."
Her work ethic is something that is distinctly Buffalo, she believes, and is at the core of what people are reacting positively to when writing and speaking of "the Buffalo sound" in the music press. 
"If you've ever met a Buffalo Bills fan anywhere in the world, you just automatically click," she laughed. "We just have a different culture, a different kind of talk, a different kind of mindset, a different kind of food. If you can make it in Buffalo, you can make it anywhere, because it's tough. ... Especially right now, when everyone's writing about being gangsta and glorifying someone else's experience, you can hear in our rap that it's authentic and real. That sets us apart. 
"You know, this is the worst year ever, but it's also the best year ever for Buffalo hip-hop. It's the worst best year ever," Caesar laughed, wryly. "But I'm ready for whatever is coming."
Stay up-to-date on what's happening
Receive the latest in local entertainment news in your inbox weekly!