It's just a moment, one that most who watch the film "Nightmare Alley" might neither notice nor remember.
The character played by Bradley Cooper yanks open a door and pulls the character played by Rooney Mara into a men's restroom.
But in a movie that clocks in at 150 minutes, who's going to pay attention to a door being opened?
Chris Kelly, director of the Karpeles Manuscript Library Museum, sure did.
Guillermo del Toro's version of the 1947 film is his most gorgeous movie yet, filled with a colorful array of characters and set in two broad locations with distinct characteristics.
"That's our door!" he recalled thinking while watching the film with his wife, Audra.
Buffalo's iconic art deco masterpiece City Hall is getting a lot of attention for the part it plays in Guillermo del Toro's movie that was partially filmed here in 2020, but the Karpeles gets its share of screen time.
It was more than ready for its closeup. And with the movie now open in wide release, the museum, which houses the world's largest privately held collection of original manuscripts and documents, is taking advantage of its higher profile to get more people to check out one of Buffalo's best-kept secrets.
A small collection of travel posters and brochures created for the movie are on display in the museum's North Hall, which appears in the film as a 1940s bus station. The "screen-used" items were created to lend period detail to a scene featuring Cooper and Mara, who star in the film noir set around 1940.
Kelly said the items not only look like they came from that era but precisely depict many Buffalo details down to street names and phone numbers.
"The amount of research that went into this is really quite remarkable," he said. "When you open the brochures, there's information that is accurate to Buffalo even to the phone numbers. The posters have Buffalo names all over them. There's a timetable with names like Depew and Lackawanna."
Posters and brochures suggest traveling on a Buffalo Motor Coach to national parks and boast that you can travel "From Buffalo to Anywhere in Beautiful America." Winter schedules are listed "Eastbound from Buffalo" and for the full tourist experience, the Red Jacket Guide of Buffalo and Vicinity is available for 25 cents.
The plan is to keep the movie props on display for at least as long as the movie, which opened Dec. 17, is out. Winter hours for the museum, at 220 North St., are 11 a.m. to 4 p.m. Thursday through Saturday through the end of February.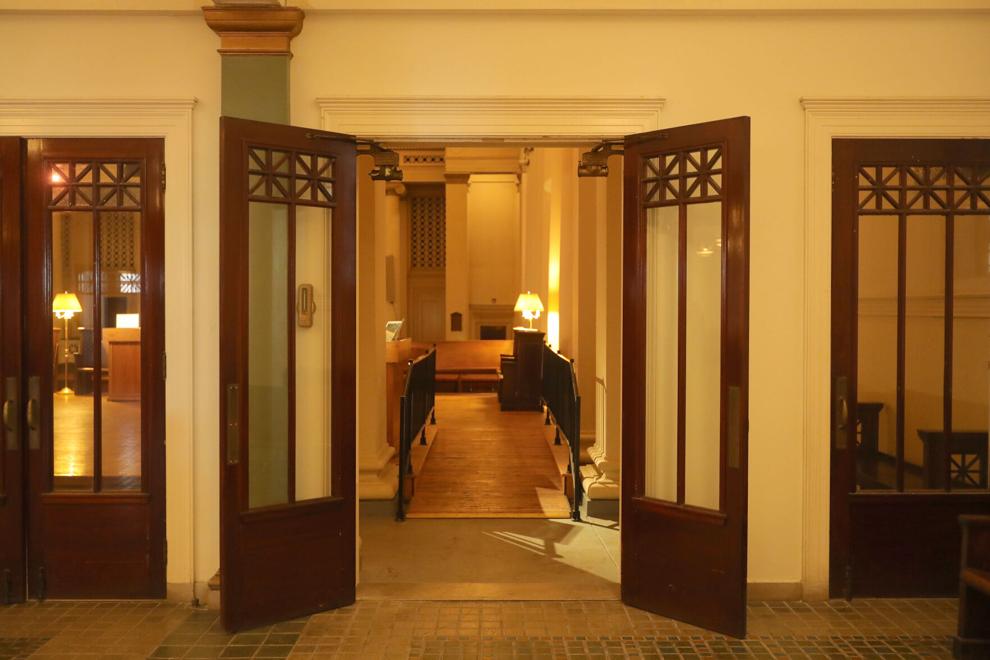 The printed material appears in the scene that was filmed in the Karpeles grand entrance foyer, a 3,000-square-foot room with 12-foot ceilings that was transformed into the period bus depot. The scene opens with Cooper walking through the foyer's interior double doors and into the busy station populated by about 90 extras where he searches for Mara.
The production crew arrived for six days of prep work before filming. The entirety of the foyer was painted as were 12 interior columns changed to a "handsome dark green which we decided to keep," Kelly said, adding the production left them extra paint, too. Tobacco spray was used on the walls and printed materials to create an appropriate aged look.
Signs were added to designate restrooms and numbers for bus lanes. A few of the museum's pews were repurposed and brought into the lobby to create the station's waiting area where extras can be seen flipping through the reading material. A ticket counter was constructed in the middle of the room complete with a rotary phone that impressed Kelly. "Sure enough, there was an accurate Buffalo exchange from the 1940s on it. That detail was something to behold," Kelly said.
Many movie fans in Buffalo buzzed with excitement when Guillermo del Toro began filming "Nightmare Alley" in the Nickel City. Del Toro has directed some of the most remarkable horror and action films of the past three decades, in both Spanish and English. Our extra time at home these days offers a great chance to enjoy del Toro's best
But one of the most noteworthy details was how crews took a set of the lobby's antique double doors and safely converted them to look like a single door by building a box around it and adding wood paneling over the glass. That door is used by Cooper to pull Mara into a restroom that was created on a Toronto sound stage. To keep the continuity between the cross-border sets, the production borrowed some of the Karpeles' original 110-year-old door hardware including handles, push plate and a pneumatic closer.
"That's the level of detail they strive for," Kelly said. The antique hardware was returned but later than expected; filming in Toronto was shut down for months by the pandemic.
Kelly, who has been with the museum for 25 years, is a big fan of movies and del Toro, so he was happy to welcome the crew and then "get out of the way."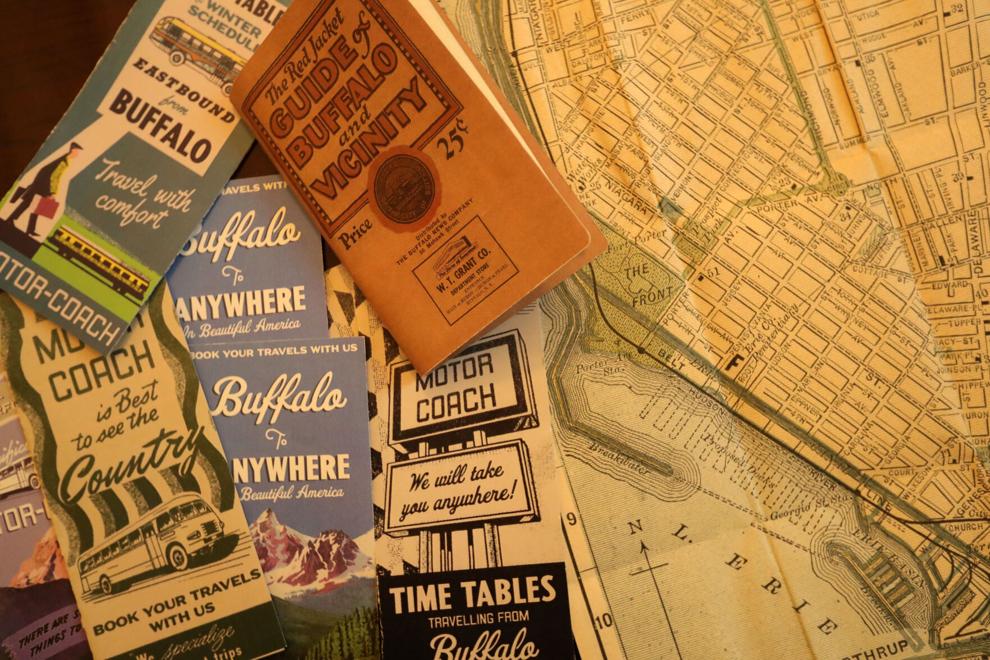 "As strange as it sounds for stressful 12-hour days, it was a joyful experience," said Kelly, who also spoke of the friendliness of the entire crew including del Toro and Cooper who spent time speaking with him. "I was like a fan boy soaking it all in and watching how the process takes place. As a consumer I very much enjoy the end product of del Toro's work but I had very little understanding of how the process works."
Anyone who has worked on a movie set knows that lots of decisions get made about what to leave on the "cutting room floor" before the film makes it to theaters. Kelly went to a screening not knowing how much of Karpeles would make it.
Then he saw a very recognizable door.
"My heart skipped a beat because I was so excited to see it," Kelly said. "We made the final cut and I'm super happy."