After a year of helping local theater companies bring their pandemic productions to life, the Pan-American Film Division is releasing its debut feature film, "Mother's Day," a true story based on an explosive conversation between writer and director Travis Carlson and his mother, dealing with mental illness.
"We've been doing original projects in our free time for about five years," Carlson said. "It was a very attainable story for us to tell for how meaningful it was, it was also within the realm of something we could do with no budget."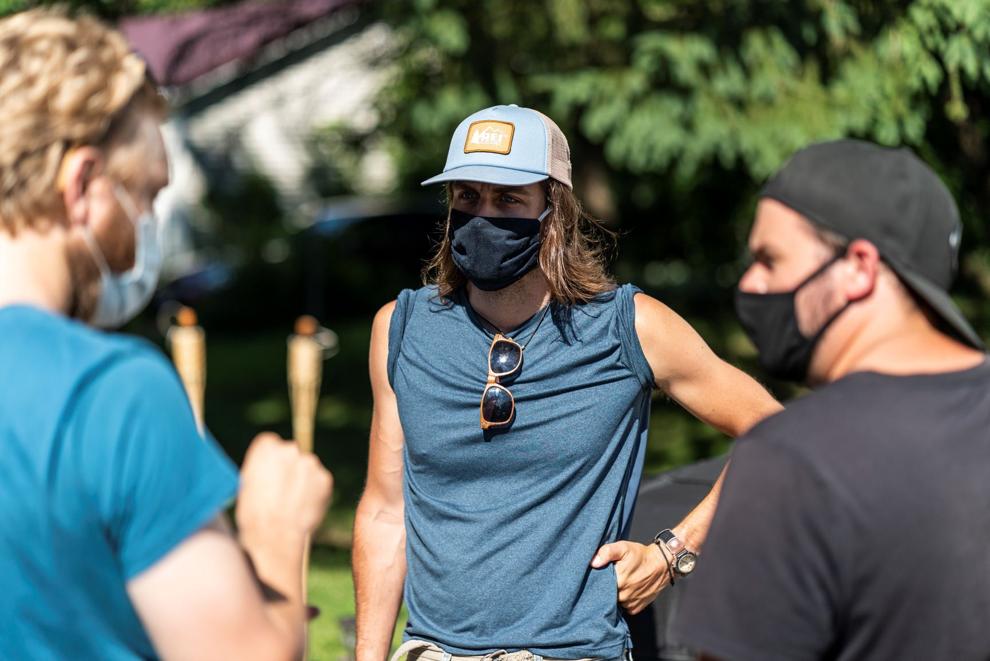 Filmed in August 2020 with an all-volunteer crew at Carlson's childhood home where the real conversation took place, the movie stars veteran theater actress Lisa Ludwig as Wendy and Michael Charles Wagner as her son, Jordon.
A story that centers on two characters talking outside on lawn chairs was well-suited to meet Covid-19 protocols. "On the downside of shooting two actors having a conversation, we had to think of a lot of different ways to make sure that it stays relevant and interesting to the audience," Carlson said. "It's very unconventional for a film to be stuck in one location."
To combat this, the story takes place in real time, filmed as a two-hour continuous shot over the course of a mile in Gerry, N.Y., in Chautauqua County.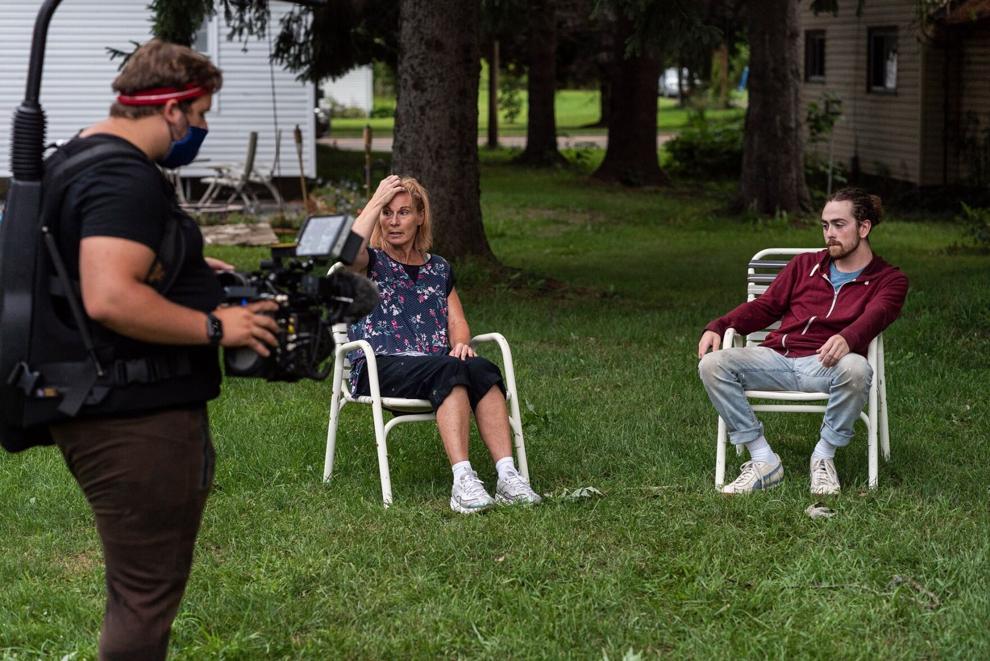 "When you're in a big argument like that, [you] don't really get to cut away or jump around or have a break,'' Carlson said. "We really liked the effect it was creating, you're kind of stuck with these two people who need to find a way to resolve the argument."
"They get one shot" the film's poster quips, referencing both the continuous take and opportunity to heal the mother and son relationship.
"We [filmed] the entire movie four times, like you would a play," Carlson explained, with lighting, weather, neighbors and environmental sounds as variables in which cast and crew had to be prepared for. "We had an ambulance go by at a very powerful time, which was great, so that makes it in the final movie."
Ludwig felt comfortable with the nontraditional way of filming.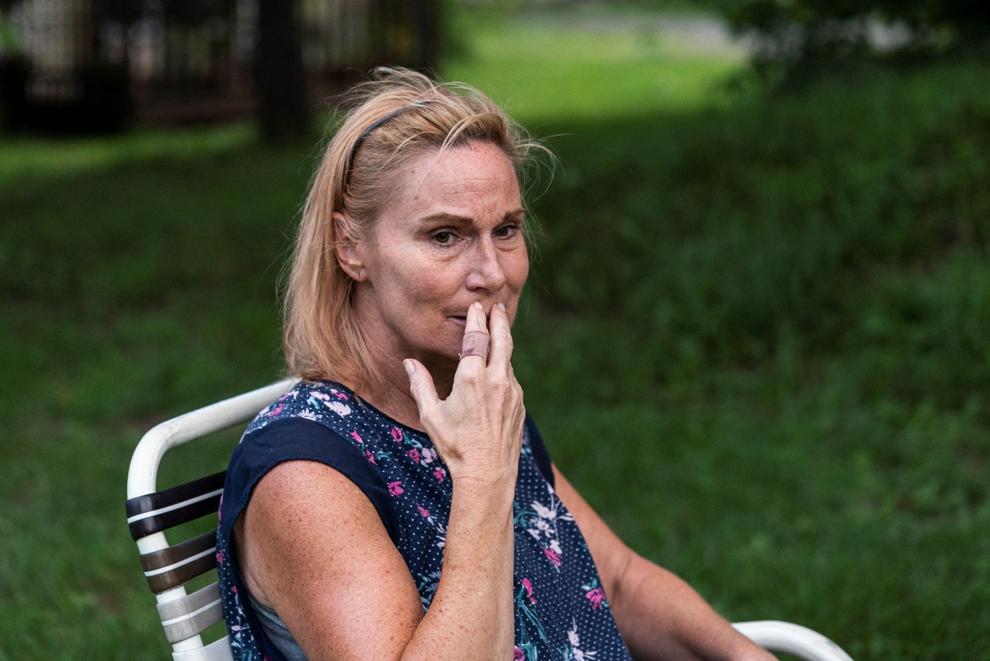 "I felt much more at home going at it like a play," Ludwig said. "A lot of movie actors, that's kind of not their cup of tea, they're used to stopping and doing a page and stopping and doing it again and stopping, whereas, when I come from a theater background, that's natural for me is, OK, we'll just do it once."
Due to the continuous shot, the set needed to be seen from all angles, leaving no room for the crew to be visible. "When we shoot in 360 degrees of space, over like an acre of land, there's like nowhere to hide anything, like from lights to me as the director and the video monitor," Carlson said. "So we're actually hiding inside the garage that's behind them."
In writing the script, Carlson's goal was to create an honest portrayal of mental health by depicting a slice of life that shows the raw reality, in hopes of destigmatizing the narrative and promoting understanding. In the process he learned a lot of his mother, too.
"I was writing and sort of getting into her head and seeing the world through her point of view, too," Carlson said. "And it's when you create art [that] you need to be finding empathy with everyone, all the characters, [there's] no good guy or bad guy."
"[With mental illness], a lot of people don't understand why people can't just snap out of it, so as an actor, [I] had to put myself in that and do some research," Ludwig said. "This is not mental illness in the way I think people think, [it's] more subtle, and a lot of people are dealing with this."
"For some reason, mental health still has a stigma, it's a bad person, as opposed to someone who's a good person who got sick," Carlson said. "It was always their fault kind of thing, which is so different than the other sicknesses and physical disabilities."
Carlson and Ludwig hope that this sobering portrayal of mental health encourages audiences to examine their own relationships and to talk about their private struggles. "I think when someone's vulnerable, it allows other people to have permission to be vulnerable," Carlson said.
"Mother's Day" premieres June 18 at the North Park Theatre (1428 Hertel Ave.) where it will run until June 24. The showing at 7 p.m. June 21 includes an extended Q&A with Carlson and local mental health specialists. Here is the link to purchase tickets at the North Park. The film will also be shown in New York City as part of the Queens World Film Festival on June 26.