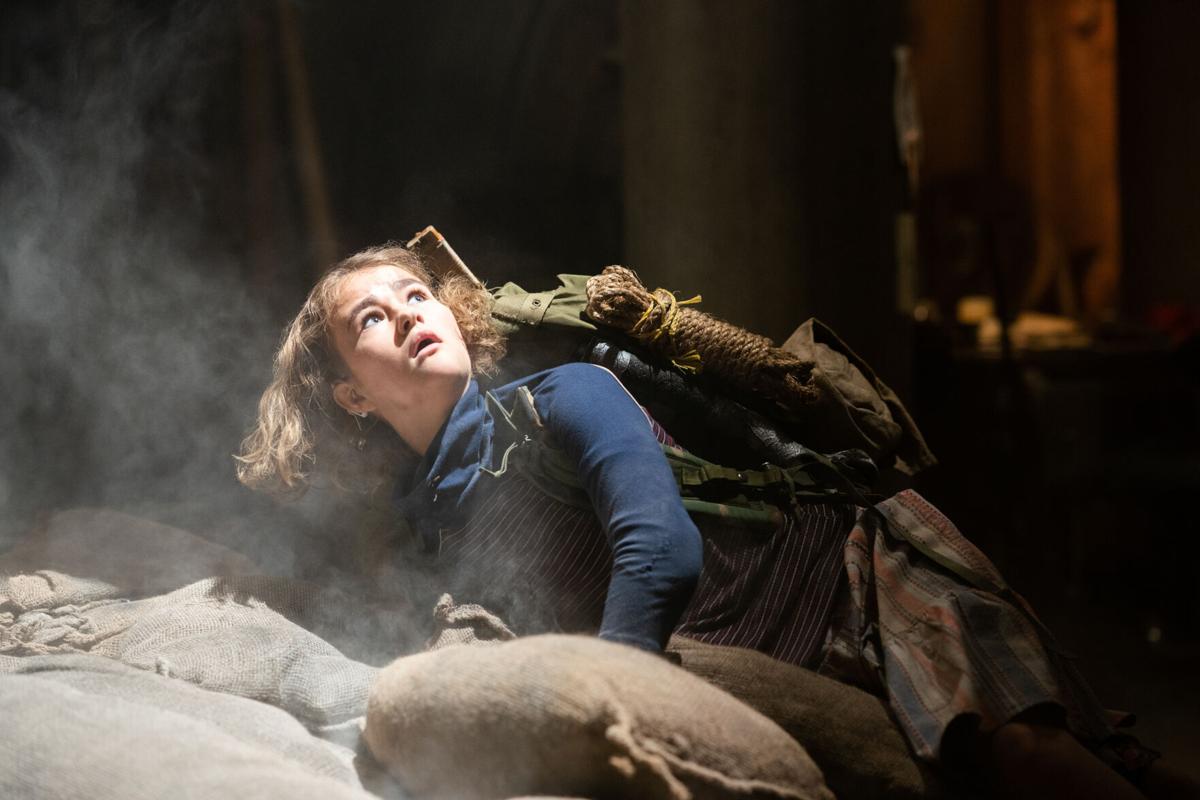 John Krasinski and Emily Blunt were in Hawaii for a movie shoot when he told her, "I have an idea."
It was an idea he didn't expect, an idea film executives (and movie fans) desperately wanted, and an idea that would ultimately thrust a groundbreaking teen actor into the forefront of a blockbuster.
The idea was a storyline that would serve as a sequel to 2018's "A Quiet Place." Krasinski co-wrote, directed and starred in the movie, which follows a family trying to silently evade lethal aliens who hunt solely on sound. The first movie – a box office smash – explored "the promise you make to your kids that you'll always be there," Krasinski explained in an interview released by the studio, Paramount Pictures.
He only wanted to do a second movie "if I could explore that idea more."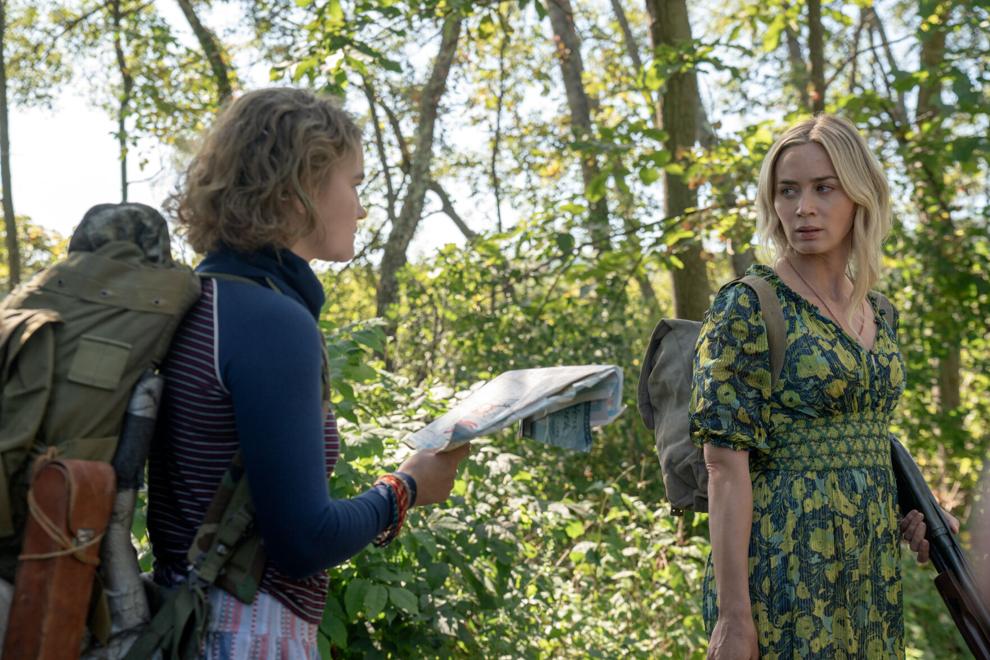 Blunt, his real-life wife and fictional spouse in "A Quiet Place," got the early scoop on the story. But one of the next people to hear about it was Millicent Simmonds, the actor who plays Regan Abbott, the deaf teenage daughter of Krasinski and Blunt's characters Lee and Evelyn Abbott.
Krasinski told Simmonds about his concept for Part II, which he later explained is "about when that promise" to be there for your children "is inevitably broken." That theme would lead to a script that positions Simmonds, now 18, at the forefront of "A Quiet Place Part II," which was filmed around Western New York in summer 2019.
"This really becomes her film," Blunt said of Simmonds in a Paramount interview. "There's a real handoff that takes place."
We interviewed Simmonds recently via Zoom from her family's home in Pittsburgh, with the assistance of her American Sign Language interpreter. That conversation is edited and condensed here for space and clarity.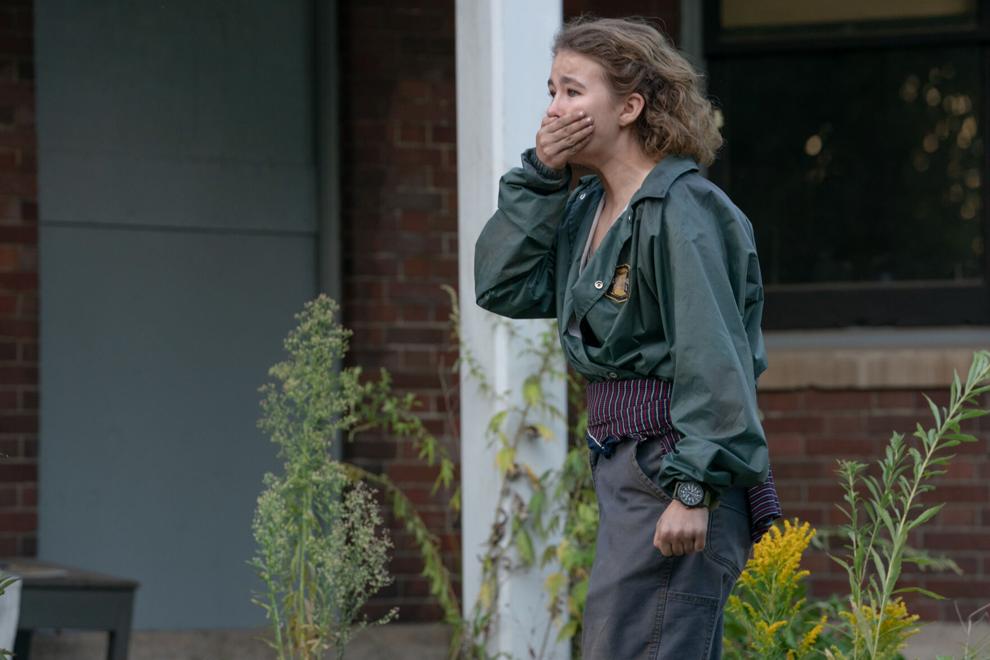 Question: Millie, do you remember what went through your mind when you first learned how big your role would be in this movie?
Simmonds: John called and said, "OK, I've got an idea for the sequel. Hear me out: This is going to be all about you. It's going to focus on your journey and how you overcome all these obstacles." And I was sitting here, thinking, "Oh my God, I'm going to be taking on such a huge role in this film." And of course, I couldn't say no.
After I started reading the script, I read a little bit more about his vision and the details. I learned at that moment that there were other cast members that would be joining us like Cillian Murphy, and it was exciting to see their story and how it conducted with us and the family. Of course, everyone was looking forward to seeing what happened to the family next, including myself. So that was nice to see.
You filmed all over Western New York. What's a scene that is especially memorable?
Simmonds: I remember having to wake up very early to film a sunrise scene on the (Grand Island) bridge. The way they had the scene filmed, no person was on the bridge except for us. They just had cars and the scenes were set up. It was gorgeous.
I visited the set one afternoon when you were shooting at Buffalo FilmWorks and thought a lot about what the experience must be like for you and the actors. Your workplace is full of all these fantastical settings. (Note: The FilmWorks soundstages included dark, grungy interiors and a massive silo top juxtaposed against a green screen.) Does it ever become normal for you?
Simmonds: I don't think it ever becomes normalized. It's quite special. I think most people imagine that most filming occurs in LA and Hollywood, and it's just like this prestige experience. But a lot of our (set) was very dirty. Our feet were dirty, we didn't have shoes on. So it was quite a different experience for me. It wasn't as glamorous as people imagine. But it was amazing to have some of my favorite people surrounding me, experiencing this together. And it felt like home, just even for a short while.
It also seemed like filming would be a really good workout.
Simmonds: You can't even imagine. We were running nonstop, taping a lot of takes to make sure we got every scene just right. Afterward, we felt incredible. I had so much energy. It was a really great feeling.
I know you did most of your own stunts. What was the most challenging or scary?
Simmonds: There is a scene where the alien is supposed to grab the car and rip off the back windshield. I was in the car and crouched down in there and I was scared for a little bit because in my mind, I thought, "Something could hit me in the head." They said, "Just make sure you stay down. Don't even pop your head up, even for a second." Of course, I was nervous about that scene, and it took a couple takes to get it, but it worked out. What a relief, right?
Recognizing places such as Akron, Olcott, the Grand Island bridges and the former Bethlehem Steel plant made the suspense all the more thrilling for local audiences.
I know aliens are computer-generated, but was something happening to actually pop open the top of the car?
Simmonds: They had a stunt actor who was behind the car, holding this metal claw. He kept hitting the back of the car, just to break through the roof. He was wearing a green suit so they could edit him out later.
Oftentimes when we had scenes with the aliens, we had a person in a green suit using a cardboard box or different props to help make the scene feel like it was going to be effective and we could help emulate that experience.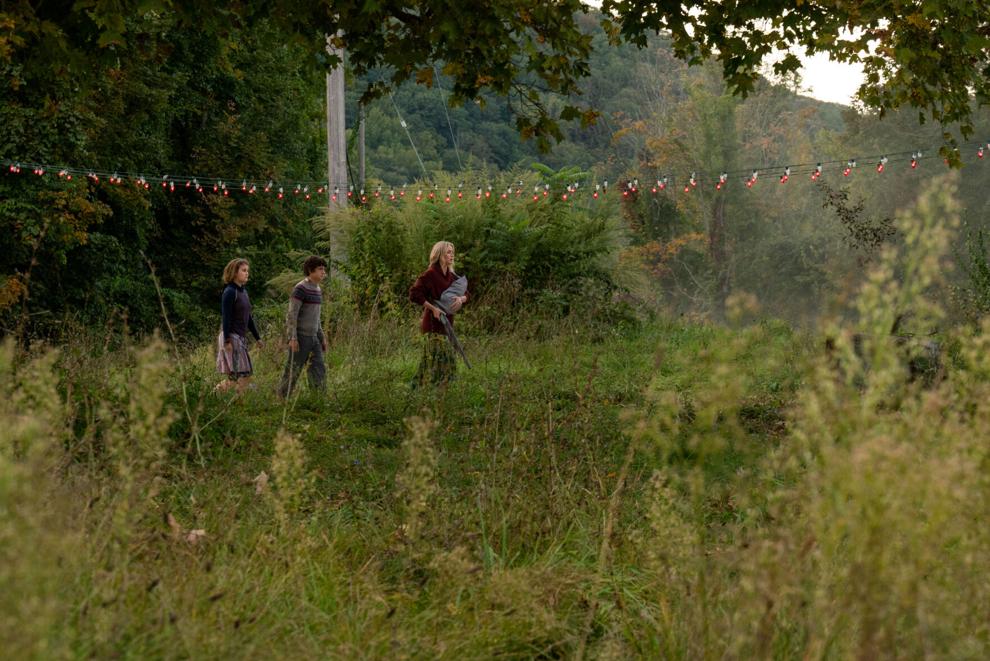 In everything I've seen and read about you, people talk to you about being deaf. Is it a high priority for you to talk about it, or do you sometimes prefer to focus more on the work itself?
Simmonds: I honestly feel a little bit of both. At times, I think that we shouldn't have to discuss advocacy and access and working with the disability community. But I do know, at the same time, that these discussions and conversations are so important. We have to continue to educate and advocate, because it's important. It's a part of my identity. It's not something that I can separate myself from, and it's something that I'm very convicted about. I feel so strongly that I want to support other deaf kids out there who didn't have a role model like me. Because I know growing up, I didn't have that. It's an important role for me.
But also, there is a part of me that does want to focus on my career and what my potential is. So you know, it's a little bit of both. I think it's kind of complicated.