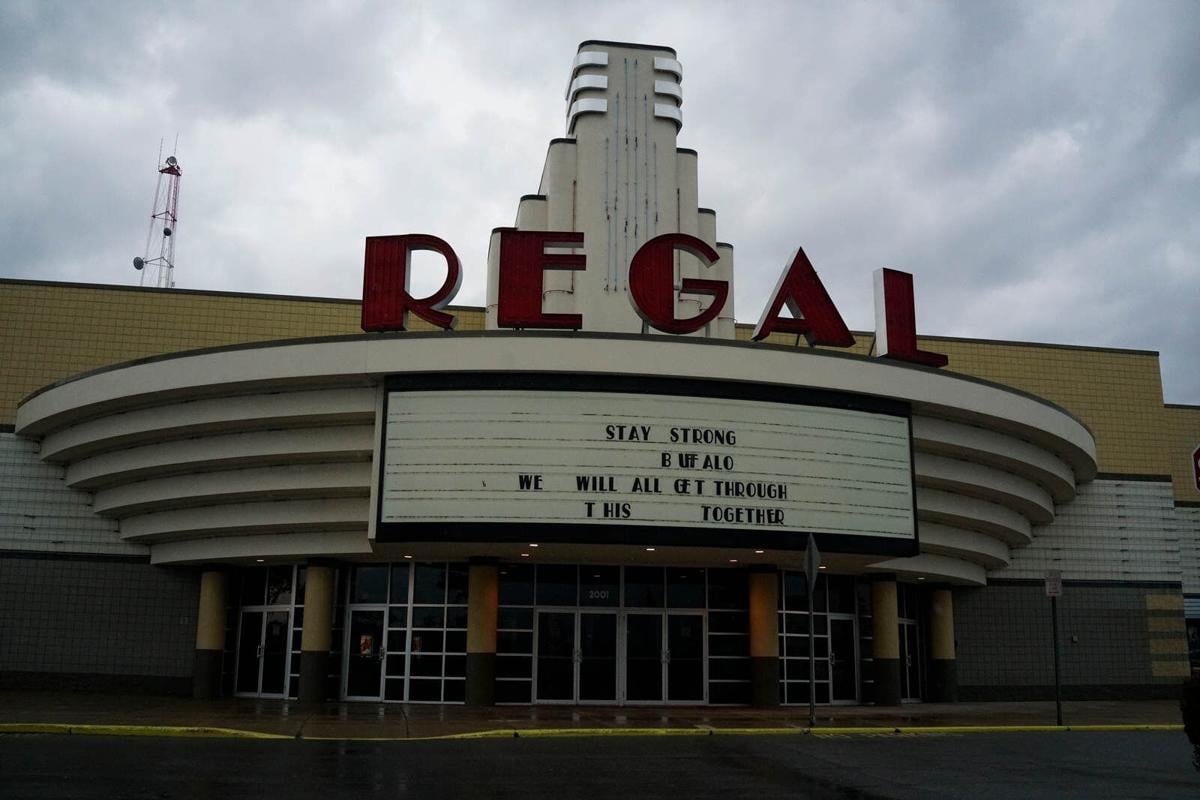 Did you ever go to the movies in a Buffalo theater between 1980 and early 2020?
Congratulations. You'd gotten used to a 40-year film exhibition climate that was probably the finest Buffalo had ever seen – certainly the finest since the heyday of Mike Shea. Big, ever-expanding budget Hollywood hooha was abundantly available to you along with small, independent and art films of the sort that used to bypass Buffalo routinely. When cable TV and video came along, the film starvation rations so many of us grew up with in the '60s were finally and irrevocably over. With just a little bit of enterprise, you could find a way to see just about everything you wanted to.
I hate to be the bearer of bad news, but that climate is mortally wounded, if not dead. That film exhibition climate is no more. It just sustained a monstrous body blow earlier in the week.
Cineworld, the British company that owns Regal Cinemas, announced it was closing all of them until further notice (which, in hard truth, may never happen). The second film exhibition apocalypse of our era – the coronavirus – was too much to bear.
The damage previously done to theaters by technology – the advent of the internet and its accompanying explosion of audiences content to see everything on ever-shrinking screens – added to the Netflix Invasion to obviate the need for schlepping to a movie theater to see the latest cinematic comic book or "Fast and Furious" movie. Small was growing. IMAX was getting smaller.
The sudden makeshift community of expectant people in an audience used to be one of the most beloved things about going to movies – one of the reasons it was so often actually thrilling to do. You really can't imagine what it was like in 1960 to be there for the opening night showing of Hitchcock's "Psycho" and to hear Bernard Herrmann's screaming strings as it accompanied the butchering of Marion Crane (Janet Leigh) in the shower or the staircase, slice-and-dice of detective Arbogast (Martin Balsam). Were people in the theater with you really screaming with fear? After Herrmann's violins cued them to, you bet they were. All around me.
The Regal theaters, in a later decade, were a great place to see what the movie industry likes to call "Multiplex Product." The screens were big, the projection was usually splendid and so was the sound. The seats were comfy and the food was OK.
AMC was the first to get busy making life at the movies more luxurious, with the first seats that were like La-Z-Boys and snack bars that sold something that resembled cuisine. (Although the cookies and popcorn at the Amherst Theatre were nothing to sneeze at.)
If you were content to just go to a theater to see Keanu Reeves' newest John Wick action extravaganza or the latest comic book fantasy, the Regals beckoned with friendly and reliable pleasure.
That's why it's traumatic the British parent company closed in despair, furloughing 45,000 employees and closing more than 500 theaters across America. The opening of the new James Bond film – the 25th in the series called "No Time to Die" – was pushed to next year, leaving all of Regal's fine places to see movies all dressed up with no fantasy places to go. Their expected "tentpole" movies just couldn't be erected.
In New York State, of course, the virus closed movie theaters down quickly for public health. But even in states where theaters kept going, things were ailing. They experimentally released one big bit of hooha – Christopher Nolan's "Tenet," starring Denzel Washington's son John David Washington – but it had an opening box office under $30 million, which made it abundantly clear people weren't ready in large numbers to risk life and death for the sake of a confusing movie.
They kept remaking trailers for Nolan's movie to try to turn on theater audiences and people watching TV at home. No matter how they rearranged the pieces, the whole thing looked like a game of dominoes that no one could win and that was no fun at all to play.
That's a major part of the problem, which, thus far, no one seems to want to address directly and openly.
The lack of imagination behind big budget film exhibition is clearly a community problem. Remakes flourish. Sequels, all that. Doing what has already been done is standard behavior.
Did David Lynch make a film of Frank Herbert's "Dune" for Dino De Laurentiis just so that Moneybags De Laurentiis would let him make the movie he really wanted to make, "Blue Velvet?" Well, in the 21st century we're going to see a new "Dune." But not this year. Wait until 2021, after the vaccine.
How about "Roald Dahl's 'The Witches,' " which, once upon a time, was the final film of Muppeteer Jim Henson, in collaboration with Nicolas Roeg ("Walkabout," "Don't Look Now," "Bad Timing"). That one starred Anjelica Huston and wasn't bad. I described it at the time as "a bit like Walt Disney and Luis Buñuel tripping the light fantastic through Oz." Unfortunately, I thought it was "too dark for the Reese's Pieces set." (That, remember, was the candy Spielberg had to use in "E.T." when the M&M people wouldn't give him the right to use theirs.) You can bet in the new Hollywood world, they won't make that mistake again, so it's directed Robert Zemeckis ("Forrest Gump," "Who Framed Roger Rabbit").
There's a half-ton of comic book stuff waiting to get into your friendly neighborhood multiplex – more from Black Widow, Batman, Spider-Man, Thor, Dr. Strange, Black Panther, Batman, the Flash, you get the point.
We were going to see "Wonder Woman 1984" before the year was out, but don't hold your breath. Especially in New York State.
Look at a spreadsheet of Hollywood studio stuff waiting for your eyes – the ones with big, big budgets – and you've got a staggering amount of money invested in the lively imagination of American Movies Past. Not exactly the healthiest of thoughts, no matter how surprisingly creative and radical the past can sometimes be in the present.
The 2020 movie that turned on a lot of critics was the prospect of seeing Wes Anderson's "The French Dispatch," which reportedly had the wildly idiosyncratic filmmaker training his talents on a movie about a mockup of America's most successful bit of magazine idiosyncrasy, the New Yorker. But no, we won't see that one in 2020, either.
The virus has, unsurprisingly, stopped movies in their tracks. God bless our independent film theaters – the Dipson Theatres, the North Park Theatre, the Screening Room, the Aurora, the Hamburg Palace, who are all doing what they can online to feed the appetite for film exhibition.
But when your biggest and best multiplex movie chain announces it's going to sleep and no one really knows when – or if – it will ever wake up, a 40-year Golden Age of Buffalo Film Exhibition is really over.
I can't tell you how great it was while it lasted.
Something decent will one day come next, just you wait.
But it's going to take a while and it will have a heck of a struggle getting established.
Don't think that Netflix and all the other streamers full to the brim with "content" don't know it.