When Fred Olen Ray is in Buffalo, he always brings Christmas with him.
The prolific filmmaker has returned to make his sixth holiday movie in the Buffalo area and on Monday was working his holiday magic inside Ilio DiPaolo's Restaurant where trees decorated in lights and ornaments, red poinsettias and shimmering garland created a festive Christmas ambience.
"A Royal Christmas on the Air" is the working title of Ray's new film starring Brittany Underwood and Jonathan Stoddard. The basic plot is in the title: sparks fly when a prince meets a TV personality. It is expected to be released for the next holiday season.
Monday marked the third day of filming for the approximate two-week shoot. The first two days included scenes with actor Billy Baldwin, who has since left town. Baldwin and Stoddard starred in Ray's "A Royal Christmas on Ice" filmed here in 2022. About 90% of the 35-member cast and crew is local, including Buffalo native Charlene Amoia, who flew in from Atlanta.
Restaurant owner Dennis DiPaolo also has a role in the film. Impeccably dressed in a dark suit with a red napkin elegantly draped over his arm, he is the maitre d' serving the characters wine in a dining room scene.
Consider these films the gift that keeps on giving. All can be seen on streaming services and networks (in fact, many can be seen all year).
DiPaolo and his business have had multiple roles in Ray's films, and his camaraderie with the director is noticeable on the set. They were laughing about the last time they worked together and Ray stopped a scene because DiPaolo didn't "look like a Mr. Jones."
"Pick a new name," the director told him. DiPaolo picked "Mr. DeNucci" after former pro wrestler Dominic DeNucci.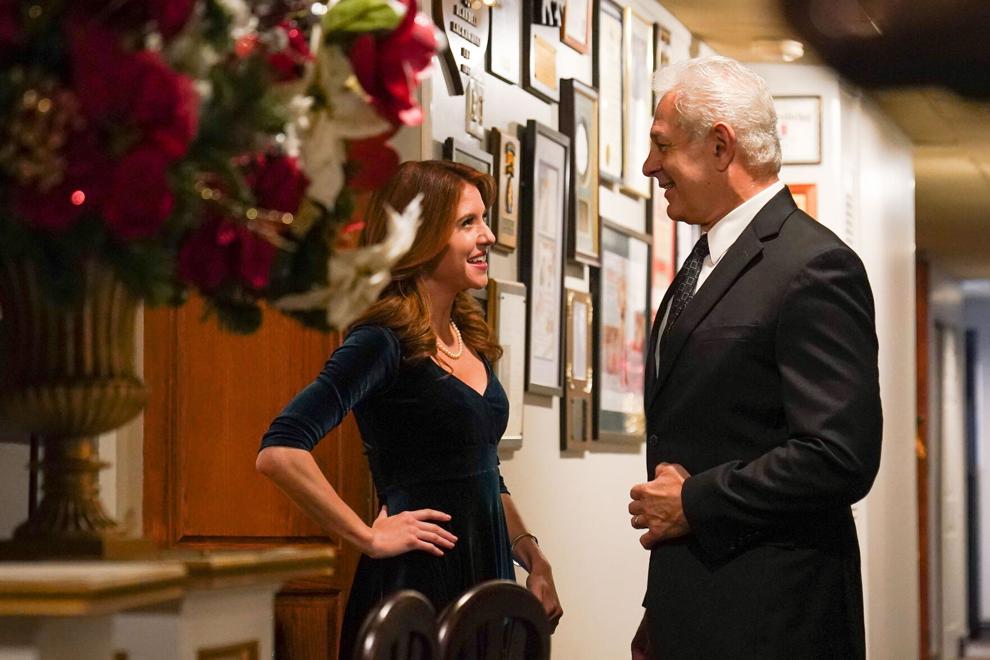 "They feel comfortable here," DiPaolo said, a fact he attributes to the restaurant's flexibility. "I come in at 6 a.m. and they have it set up. One minute we're an Italian restaurant, then a cafe, a night club or a coffee bar," DiPaolo said.
Actress Brittany Underwood, elegantly dressed in a dark green velvet dress, has filmed other movies here including "Assault on VA-33," produced by Chris Olen Ray. She she enjoys Buffalo, a city "that feels like a small town" and working with familiar cast and crew.
"It's like shooting a movie with a family," Underwood said.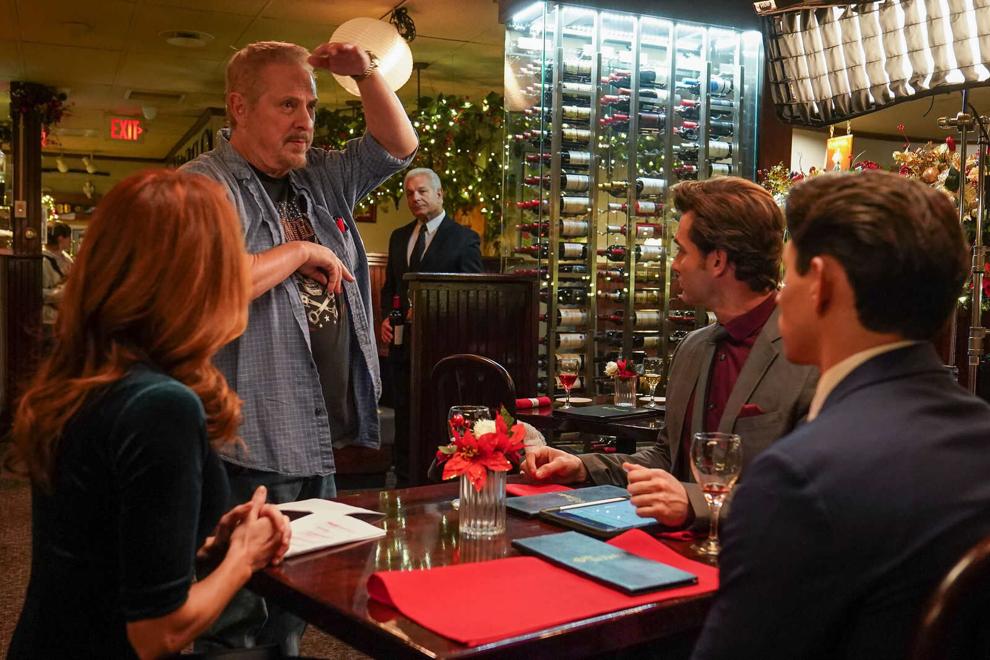 The filmmaker and his son Chris Olen Ray have combined to make 21 films in Western New York since Chris was a producer on the 2013 horror film "Battledogs." His experiences in Buffalo led him to recommend Western New York to his father. The father-and-son duo's prolific work in bringing Hollywood to Buffalo has not gone unnoticed.
Buffalo Mayor Byron Brown in March 2020 credited Fred and Chris Olen Ray with having "contributed deeply to the expansion of the movie production industry in the Buffalo area."