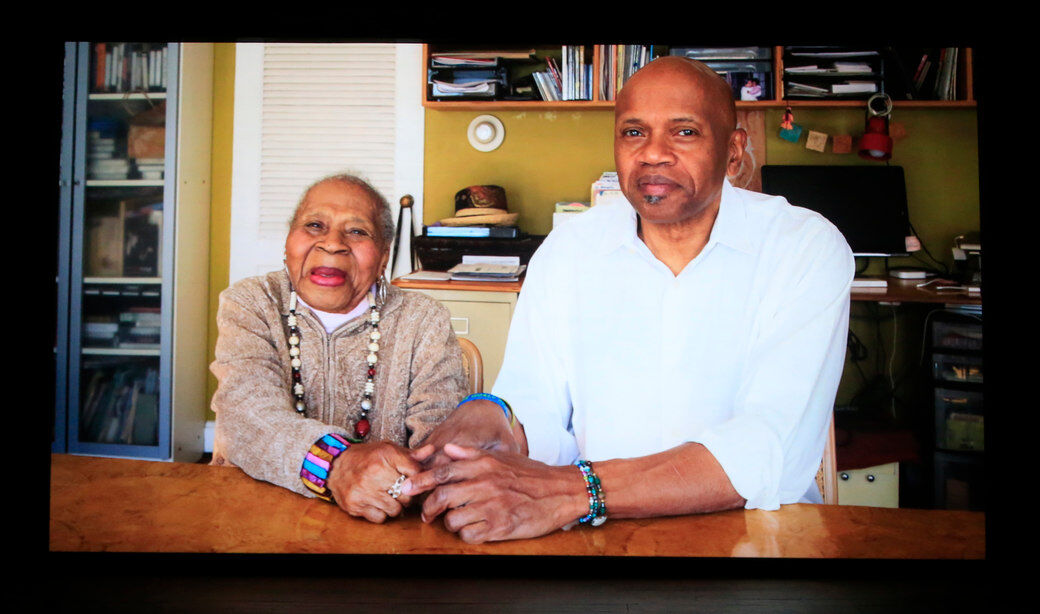 The story of Mamie Kirkland, who died in 2019 at 111 years old, was told Sunday on the North Park Theatre's screen. When she was 7 years old, her family fled the deep South after her father was told he was going to be lynched.
More scary times would follow. She witnessed the East St. Louis Race Riot in 1917. When her family left there and settled in Alliance, Ohio, she watched as members of the Ku Klux Klan threatened to burn down her family's home because it was on a street where Blacks were not permitted to live.
But Kirkland's story is not one of anger over the past injustices caused by the horrendous treatment of Blacks – but one of forgiveness and choosing to live with joy.
She was the reluctant star of her story, one shared by many Black Americans who fled racial terrorism, segregation and bigotry for hope of a better life in the North during what became known as the Great Migration.
Tarabu Betserai Kirkland, who made the award-winning documentary on his mother – "100 Years From Mississippi" – stood at the back of the theater as more than 400 people filed in for the screening at the Buffalo International Film Festival.
His only wish was that his mother had lived long enough to share this special day with him, he said.
"My mom lived in Buffalo for 95 years, and we still have a lot of family here. She would be so excited," said Kirkland, a Los Angeles resident, as he paused to greet relatives and friends.
The documentary took six years to make, and for the longest time Mamie Kirkland refused her son's request to travel to Ellisville, Miss., the emotional epicenter of her story.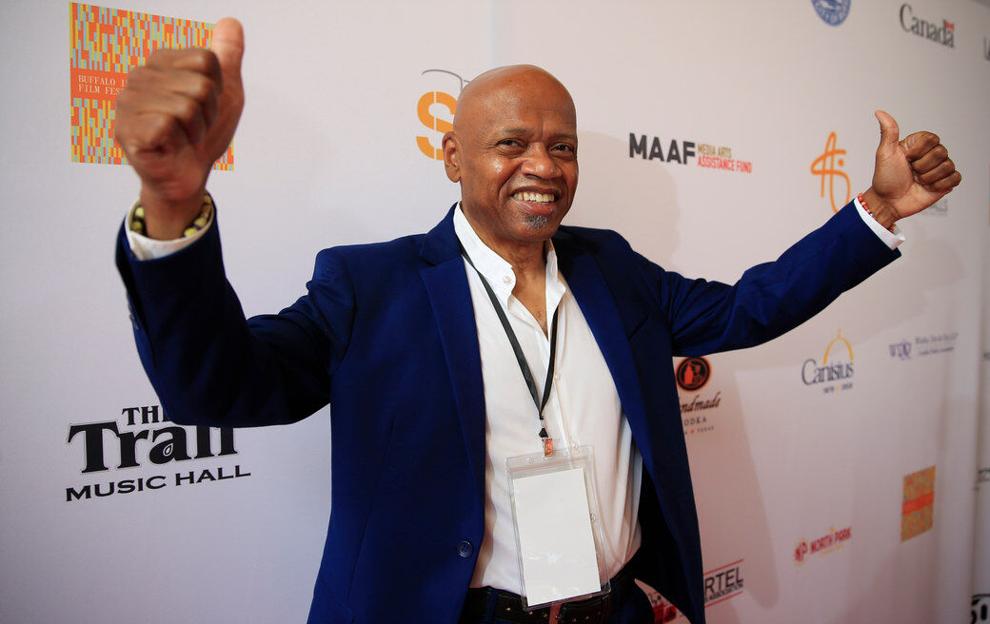 The former Mamie Lang's reluctance gradually faded as more and more stories of Black men dying at the hands of law enforcement across the country received greater prominence in news stories.
Long before her son decided to tell her story in a documentary, she had known that it could not be lost to time and so shared it in conversations.
LeRoy Johnson recalled visiting her house on Delavan Avenue, not far from Canisius College, where he and Tarabu Betserai Kirkland were students.
"She was the sweetest person. She'd say, 'Don't eat that college food.' She'd make us pancakes, fried chicken and she'd always have cake," Johnson said. "She'd also say, 'Make a mark in life.' "
And while she their bellies with home cooking, she shared her story.
"After hearing her story, I knew we had to do something. She was the inspiration in us to found the Afro-American Society of Canisius College," said Johnson, who went on to make his mark by becoming an attorney.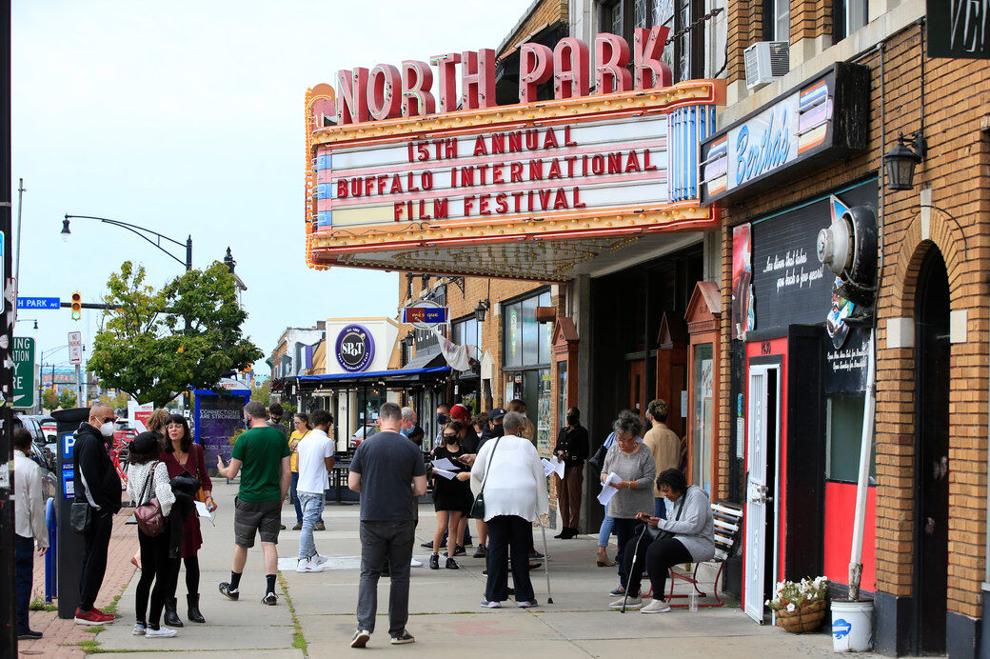 When the hourlong documentary concluded, the audience gave Kirkland a standing ovation. He began a question-and-answer session by thanking the many people who contributed money to pay for the film's production after established Hollywood studios had rejected the project.
"We made this film out of sweat and love and a lot of you in the audience gave donations and I thank you," Kirkland said.
The first question, it turned out, was not a question. It was a heartfelt greeting: "Welcome home."
The documentary that preserves his mother's first-hand account of the racial strife in America has won "best documentary" awards at film festivals from New York City to Indianapolis. A week ago, it earned "a special mention" at the Montreal International Black Film Festival.
In its footage, the documentary shows the graphic evidence of hatred – Black men and women being lynched, KKK crosses set ablaze and the burning of a Black man. In contrast, when Mamie Kirkland appears, her face exudes a sense of peace and kindness as she recalls what happened.
And there are happy moments like when she met her husband, Albert, and moved to Buffalo. where they raised nine children.
When asked if she held anything against white people, she said, "What good would it do me?" explaining that we are all people and came into this world as God intended.
Why her father's life was threatened, she said, was never made clear, but her son offered an explanation.
"In 1915, if you looked the wrong way or made any slight to a white person in the South, it could cost you your life," Kirkland said.
One hundred years later, Mamie Kirkland returned to Mississippi and paid tribute to the other Black man who had been threatened with lynching because of his reported involvement with a white woman. Unlike her father who never went back, John Hartfield returned to Ellisville in 1919.
In one of the final scenes, Mamie Kirkland, her son and a few others locate the site of that lynching and hold hands in a circle and pray. A moment later, reddened earth is scooped into a jar bearing Hartfield's name for placement in the Legacy Museum in Montgomery, Ala.
Mamie Kirkland says that Hartfield's fate could have been her father's and that she is glad he never returned. But for herself, it's different.
"I'm so glad I went back," she said of being given the chance to tell her story one more time.