The Dunkirk Historical Lighthouse has long been known for unexplained happenings such as footsteps and voices coming from empty rooms; a mysterious rubber ball that appears and disappears; and ghostly apparitions – all of which have their place in local filmmaker Gregory Lamberson's "Widow's Point."
In his atmospheric horror yarn, newly released on home video and available to rent on various streaming platforms, Lamberson adeptly uses the lighthouse as a major character – the type that has "evil in its walls." And while some interiors were filmed at NDstudios in Buffalo and an unoccupied house in Clarence, the film will certainly make the haunted history of the Dunkirk lighthouse all the more intriguing for anyone who wants to visit. (Ghost hunts for the year are sold out, although private tours are available.)
Lamberson's award-winning film is appropriately creepy and doesn't waste time, almost immediately setting the tone with doors closing on their own, apparitions appearing behind characters and odd-angled shots that provide an eerie feeling that someone – or something – is in the room.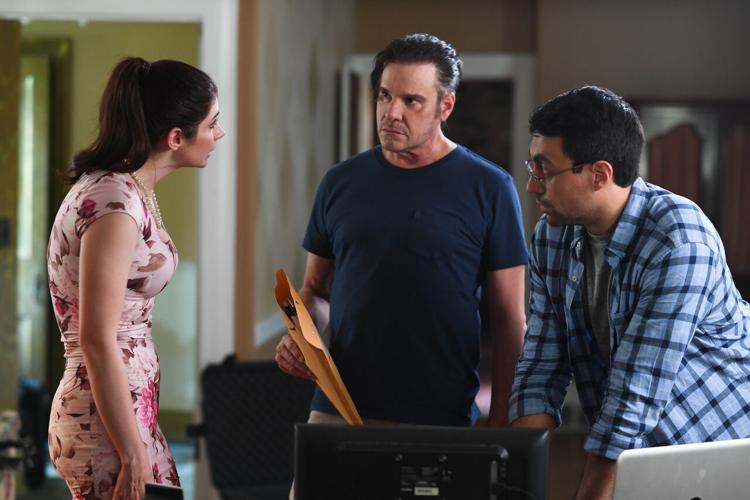 It stars Craig Sheffer ("Nightbreed," "A River Runs Through It") as down-on-his luck author Thomas Livingston, who seeks to regain his former success with a new book about ghosts. To do that, he hatches a stunt sure to gain him notoriety and a big payday: be the first person in 30 years to stay overnight in a haunted lighthouse.
"It will be the scariest thing I've ever written," he says. (He might have had second thoughts if he watched any horror movie where people lock themselves in a haunted house overnight for a quick buck.)
Despite the warnings of the current owner, who wants to tear down the lighthouse because of its mysterious and tragic history, Livingston has him open the padlocked doors that are then quickly locked behind him. With a publicist watching via a camera from the first floor, he walks the 69 steps up the spiral staircase to the lighthouse with his camera equipment and a sleeping bag with plans for an uneventful weekend stay.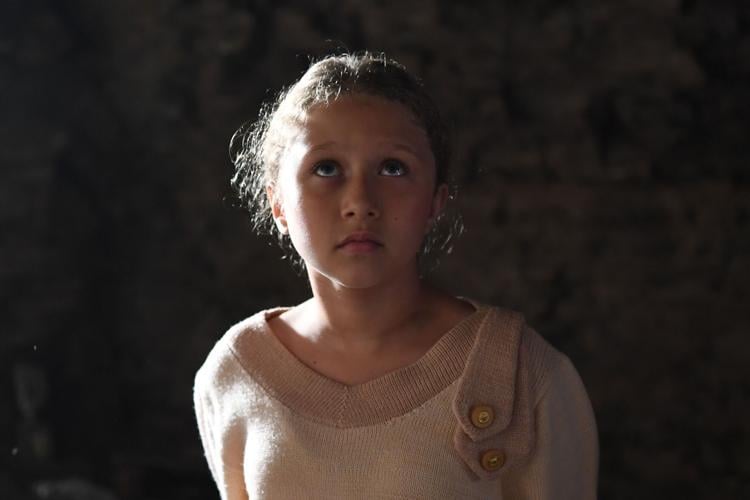 We learn more about past tragedies as he reads through his research and a journal from young Delaney Collins, who was murdered in the lighthouse, along with her family. Played by Kaelin Lamberson, the director's daughter, she is an angelic presence who cuts through the film's darkness. She is also tormented by visions and nightmares of the widowed bride of the film's title (played by Sheffer's daughter, Willow Anwar), which provide some of the scariest images in the film (especially for those of us who get quickly rattled by the thought of something under the bed).
The last third of the film depicts Livingston unraveling, starting with a frenzied sequence on the spiral staircase, where the 69 steps turn into hundreds of never-ending stairs. His intense performance in these 30 minutes or so are clearly where Sheffer earned multiple best actor awards on the festival circuit. His character screams, cries, pleads, panics and loses control.
"This … is … madness," he shouts with rage. Later, he's like a child as he whimpers "I want to go home."
Is he dreaming? Going mad? Or at the mercy of sinister forces? Even if you've picked up on clues, "Widow's Point" isn't going where you think it is. It turns out to be much more creative than that.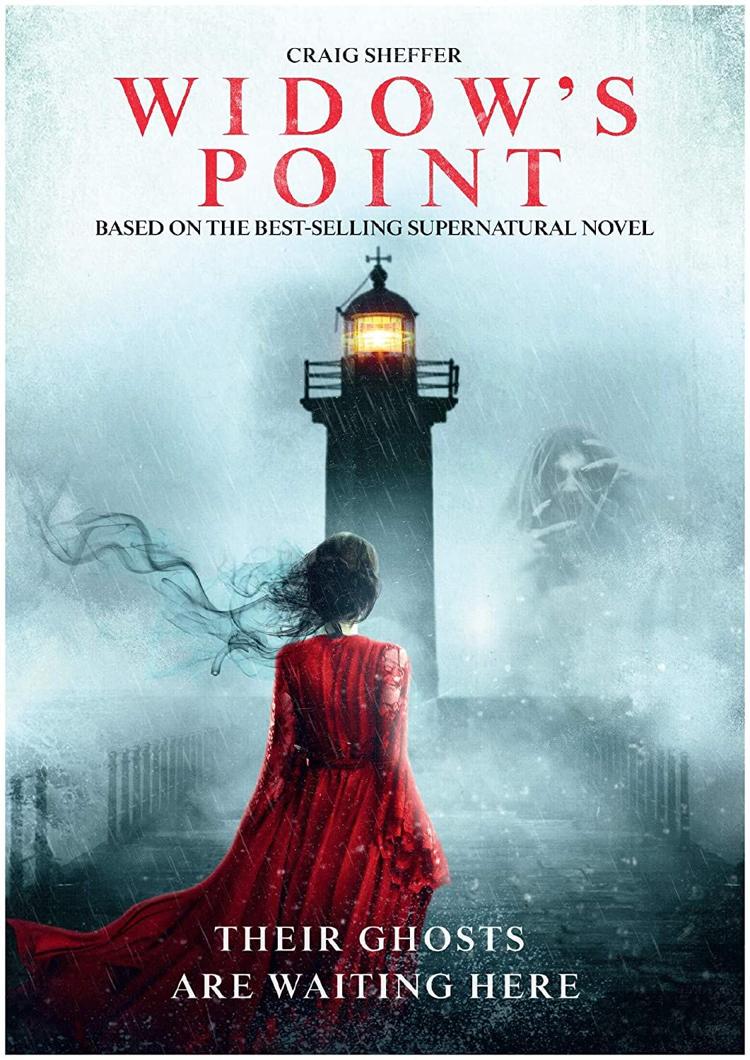 The "Widow's Point" DVD is available at multiple retailers. The movie also can be rented at such online sites as  Vudu, Google, Amazon and Redbox.
The DVD comes with alternate takes, deleted scenes and a 25-minute making-of feature in which you'll hear the crew share some of the unexplained happenings during filming.
"We're shooting a ghost movie in a very haunted location," said actor and location manager John Renna. "Multiple people have had things happen to them on the set. I had something grab my shoulder and there was nothing behind me to touch my shoulder, so that was creepy."
Key makeup artist Marissa Haley reports that "there have been camera glitches and things falling and moving. It helps with the creep factor."
"Widow's Point" has garnered multiple awards, including Best of the Festival, Best Actor and Best Score at Shawna Shea Film Festival; Best Feature at Gen Con Film Festival and The American Horrors Film Festival; and Best Actor at Crimson Screen International Film Festival.
The film has been praised by no less than horror master Peter Straub, who said: "Gamy and go-for-broke, shuffling time with memory, and never less than beautifully self-aware. Greg Lamberson's WIDOW'S POINT offers what is very nearly a solo showcase to Craig Scheffer, who responds with bellows and rants, mutters and whispers, and otherwise by strutting his stuff through this lively horror cut-up."