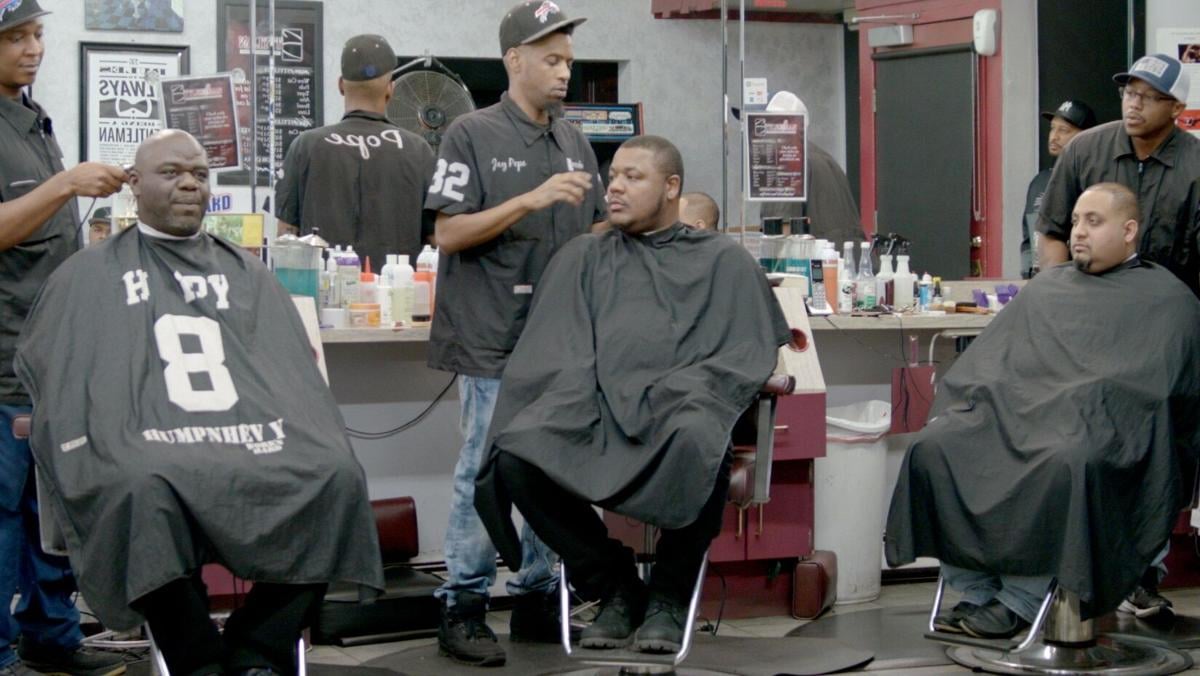 In an era of profound racial reckoning in U.S. history, there is no better time to revisit "The Blackness Project," a 2018 Buffalo-made documentary that was truly ahead of its time and is now streaming on Amazon Prime.
Made by Buffalo-born filmmaker Korey Green, "The Blackness Project" uses Black voices and perspectives in a frank and ongoing discussion about race in America.
The idea for the film came after Green saw an online documentary that explored race by centering on the voices of 21 white people from Buffalo. In the first installment (July 2014) of "The Whiteness Project," documentary filmmaker Whitney Dow chose Buffalo as ground zero  to open candid conversations about racial identity in a divided America.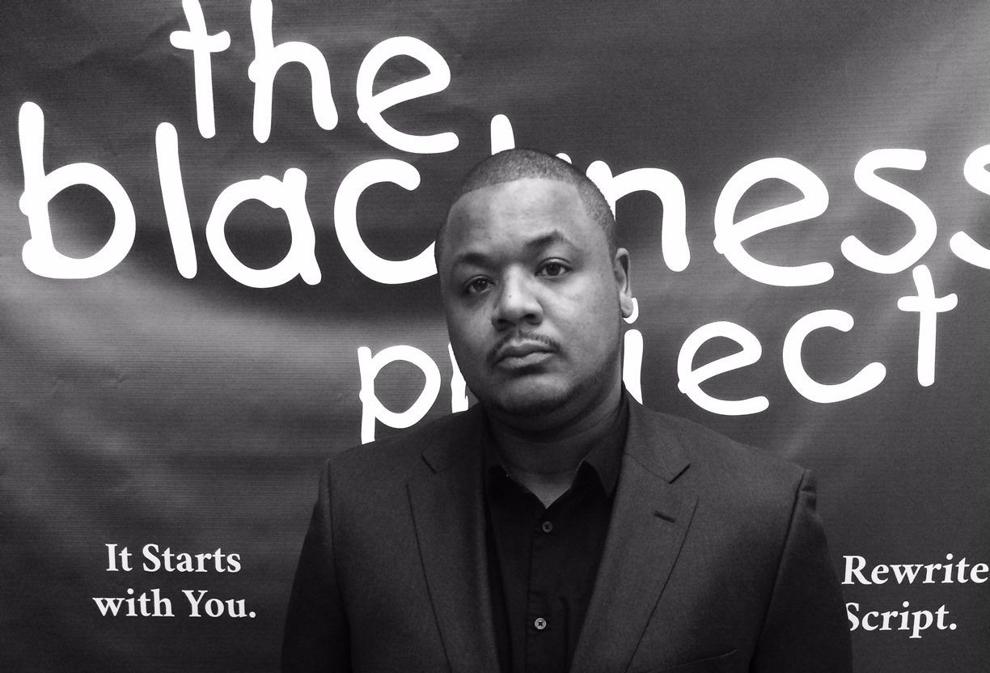 Green, who grew up on Buffalo's East Side, felt he needed to respond to Dow's thought-provoking documentary. By featuring Black Buffalonians relating their racial experiences, Green thought he could show a more diverse Buffalo and also let them do the important work of raising awareness about how deeply race structures American life.
Green wanted "The Blackness Project" to make an impact on conversations about race in America – and its powerful message has resonated since its first screening on Feb. 9, 2018. In addition to being on Amazon Prime, it is streaming through the Charles H. Wright African American Museum (Detroit) and Green will be part of an online discussion with Michigan Lt. Governor Garlin Gilchrist on his Facebook page at 7:15 p.m. Feb. 11. 
Written and directed by Green, "The Blackness Project" features interviews interspersed with a range of historical images, audio recordings and film clips. Divided into chapters, the documentary tackles such critical issues as racial identity, the ancestry industry, the history and ongoing impact of slavery in America, affirmative action, policing and structural racism.
The film's opening sequence immediately conveys the project's power. After a brief glimpse of young Black men in the East Side barbershop Styles of Man discussing social and economic inequality, Green shows how the past lives on in the present. As the plaintive sounds of a call-and-response spiritual channel both the pain and beauty of Black experience, a series of historical images and clips show a harsh history of racial inequality haunting Buffalo.
The influence of "The Whiteness Project" becomes clear from the very lighting of the film's interviews. As opposed to the stark white backgrounds of Dow's documentary, Green uses black backgrounds for most of the interviews.
"The Blackness Project" powerfully combines honesty and diversity. The documentary features both prominent and everyday people, allowing typical Buffalonians to be heard alongside academics and activists. Rather than creating a one-dimensional documentary where voices merely echo the filmmaker, Green allows different types of people to speak their truth.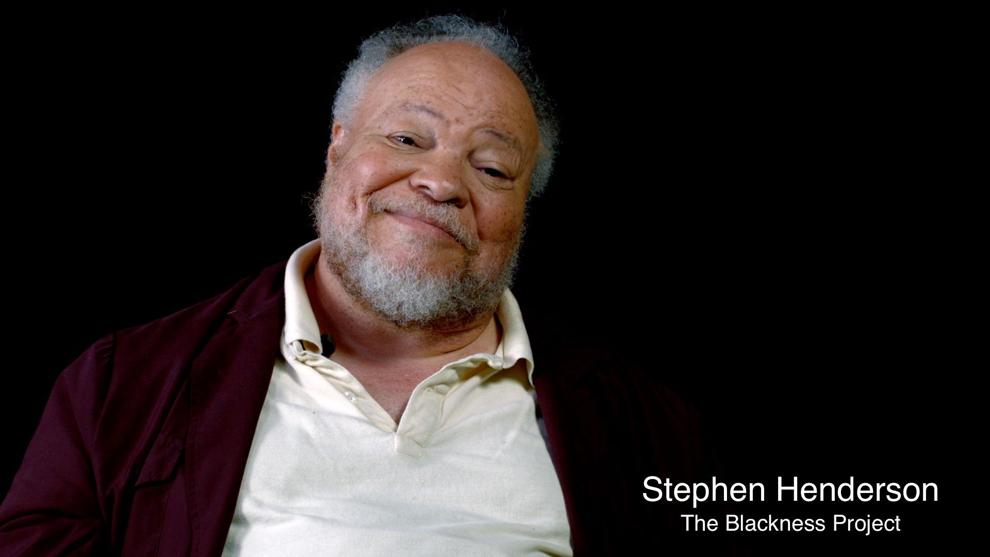 As the many interviewees tell their stories, we learn about both past and present Blackness. Actor and educator Stephen McKinley Henderson surveys the wide range of historical names through which Black Americans have understood themselves. John Walker grippingly conveys how alienated a Black man can feel in today's America. Social historian and educator Peggy Brooks-Bertram, author of the new book "Dear Kamala," explains the importance of Africa to Black identity. Deja Stevens proudly refuses to live in the shadow of a victim mentality.
Mayor Byron Brown provides a chilling anecdote about the 2005 election that made him the first Black mayor of Buffalo. Recounting how a man called him a racial slur even as he told him that he voted for him, Brown reveals the minefield that many Blacks must walk in an America where racism lives and thrives.
Brown's graceful response to the voter conveys hope right alongside horror – and, in so doing, captures the spirit of a film that hopes to improve our lives by reckoning with the pain and inequality presented by racism.
University at Buffalo professor Henry Louis Taylor Jr., who narrates the film, contributes considerably to the documentary. Taylor rivetingly condemns Americans' fateful choice after the Civil War to support ex-Confederates' interests rather than build up Black Americans' opportunities, and provides a poignant concluding call to pursue social justice.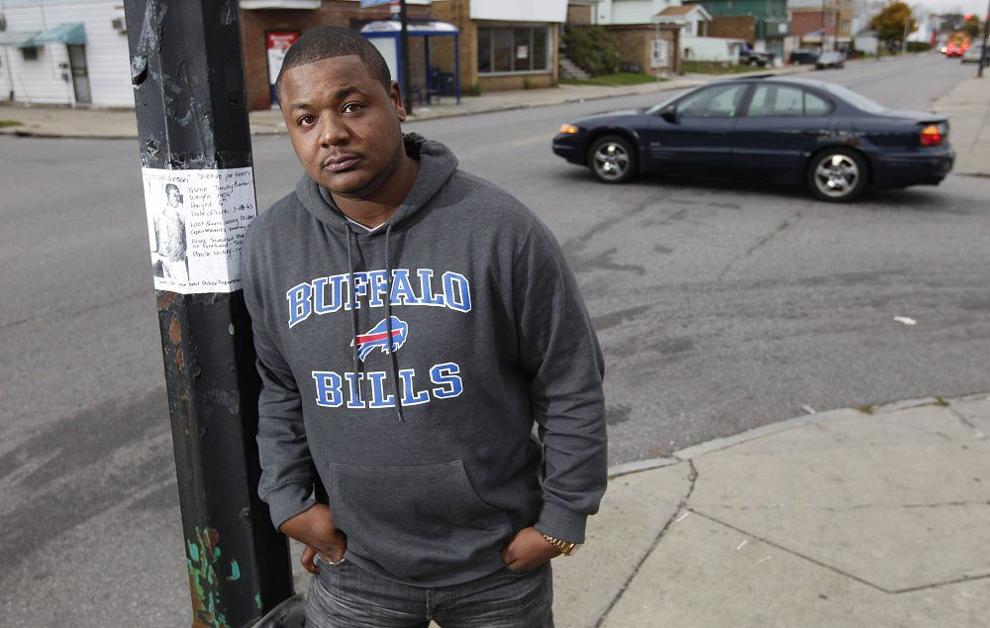 In addition to "The Blackness Project," Green – a director, writer and producer – has made numerous short films and also is known for such work as his feature-length "The Romans" (2014), which reimagines Julius Caesar as a modern-day Buffalo mobster. Green's multiples awards includes honors from the American Black Film Festival and Buffalo Niagara Film Festival.
Two of Green's documentary projects show how his cinematic vision prepared him for "The Blackness Project." In "The Forgotten City" (2006), Green worked with Buffalo's Addison Henderson in a powerful study of race, crime and poverty in Buffalo as the two filmmakers responded to a murder that affected them by raising consciousness about social problems.
Green also produced "The Experience," a 2010 documentary directed by Henderson, which explores Black American identity by following five individuals who trace the roots of the Transatlantic Slave Trade back to Ghana.
Produced by Black Rose Productions, in association with Peter Johnson's Xavier Films, "The Blackness Project" offers vital viewing – especially during February's Black History Month.
Buffalo-made documentary is now streaming on Amazon Prime