We're getting a bit spoiled in Buffalo seeing ourselves on the big screen. Our period architecture looks fantastic and we love that our gritty blue-collar vibe comes through loud and clear.
But in director Martin Krejčí's locally made coming-of-age fairy tale, "The True Adventures of Wolfboy," we see a different Buffalo, one that is magical, sweet and even lovely in unexpected ways.
"Wolfboy" is about a boy born with a rare condition that causes abnormal hair growth (think werewolf and you've got the picture) who runs away to find the mother he's never met. On his journey, he meets people who are stand-ins for characters such as the devil, a mermaid and a pirate queen.
It's presented as a storybook, with striking illustrations inserted into the film to act as chapters with titles such as "Wolfboy Deals with the Devil" and "Wolfboy Meets a Mermaid."
To create a storybook ambiance in a modern world, cinematographer Andrew Droz Palermo ("A Ghost Story," "Green Knight") often casts Buffalo with a glow that even warms such cold, colorless images as the Skyway and grain elevators, both consistent backdrops in the film.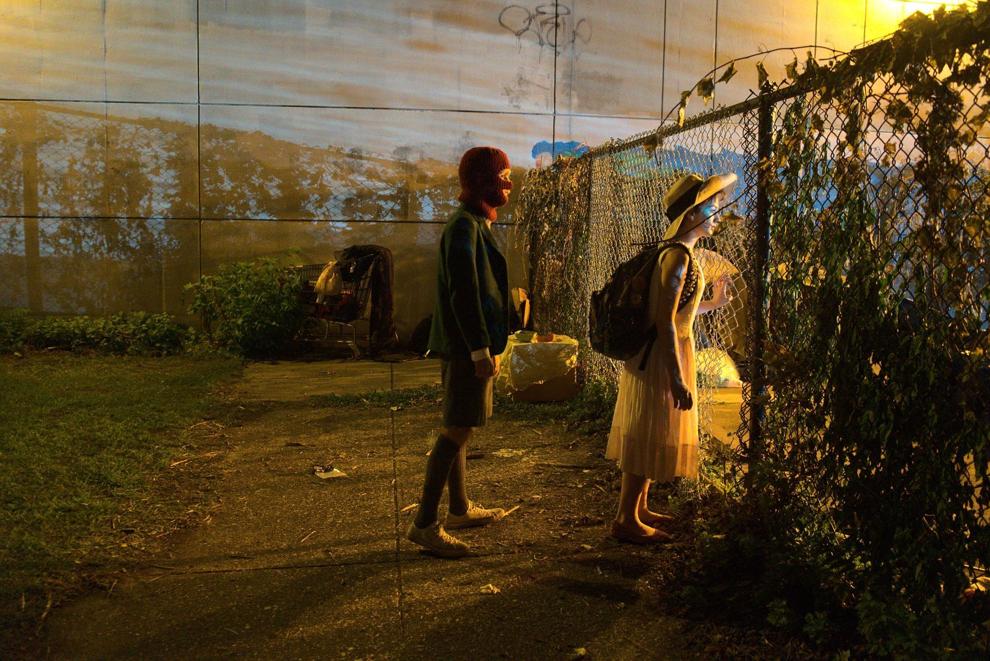 We meet Paul (played by Jaeden Martell) on his 13th birthday. He's in close-up, looking at his face that is covered in hair and repeating "I'm a normal boy." Sadly, he doesn't believe it.
So he wears a knitted ski mask outdoors to hide his face, but he's still taunted with names such as dog face and Hairy Potter. He's heard them all. (The repeated references to a dog cruelly return in such scenes as one where Paul finds refuge by sleeping in a doghouse.)
Paul's father, Denny (Chris Messina), is desperately trying to get him out of his shell, to the point of enrolling him in a school for special kids.
"I don't want to meet people like me. I hate me," Paul tells him.
Too late – dad pulls out a school uniform as a birthday gift.
"I look like a Build-A-Bear," Paul says.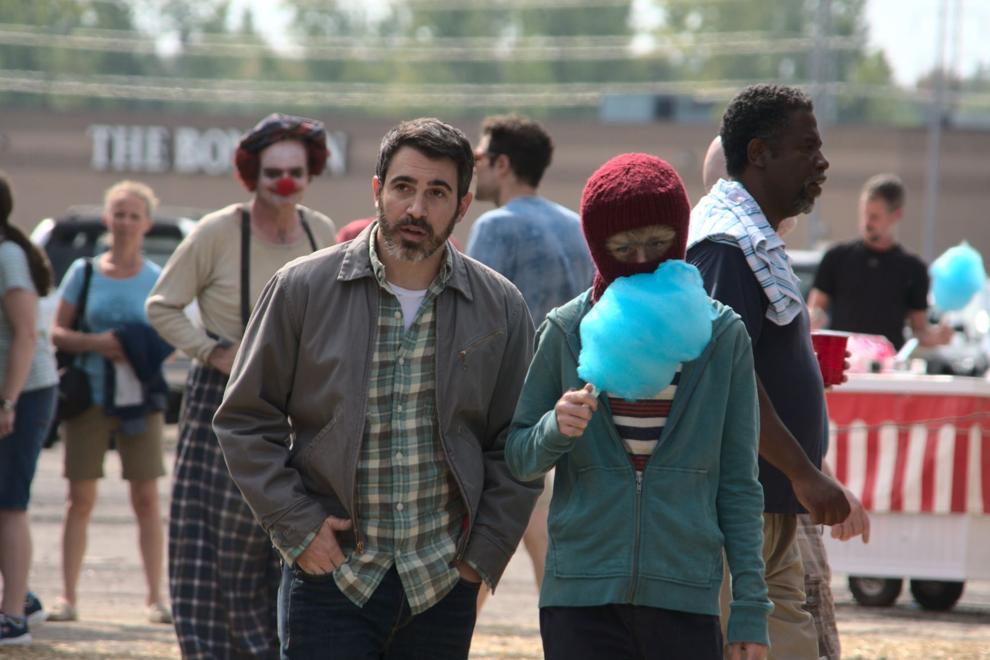 It's OK to laugh – he's not wrong. The green blazer, striped tie, long shorts and knee-high socks look silly, but they act as a costume of sorts for Paul as he meets other characters trying to find their place in the world, too.
In his room, one last birthday gift mysteriously appears, a map of Pennsylvania that reads: "When you're ready, there is an explanation," signed by his mother.
That's all the lonely teen needs to send him running off – in that ridiculous uniform – without any way to get to Pennsylvania, or even knowing where it is located.
Like Dorothy in Oz trying to get home, Paul meets characters who will change his life.
There's Mr. Silk (John Turturro), the carnival owner who at first seems to take pity on Paul and promises to help, but at a steep price: Be a Dog Boy in the carnival. Yes, it's as cruel as it sounds. He is the devil.
Aristiana (Sophie Giannamore), the young girl who first appears to Paul in a lovely dreamlike sequence with billowing laundry and bubbles floating from her "microphone" as she stands in a tiny inflatable pool, singing like an angel. She's our mermaid, and the scene sets "Wolfboy" – the film and the character – in a new direction.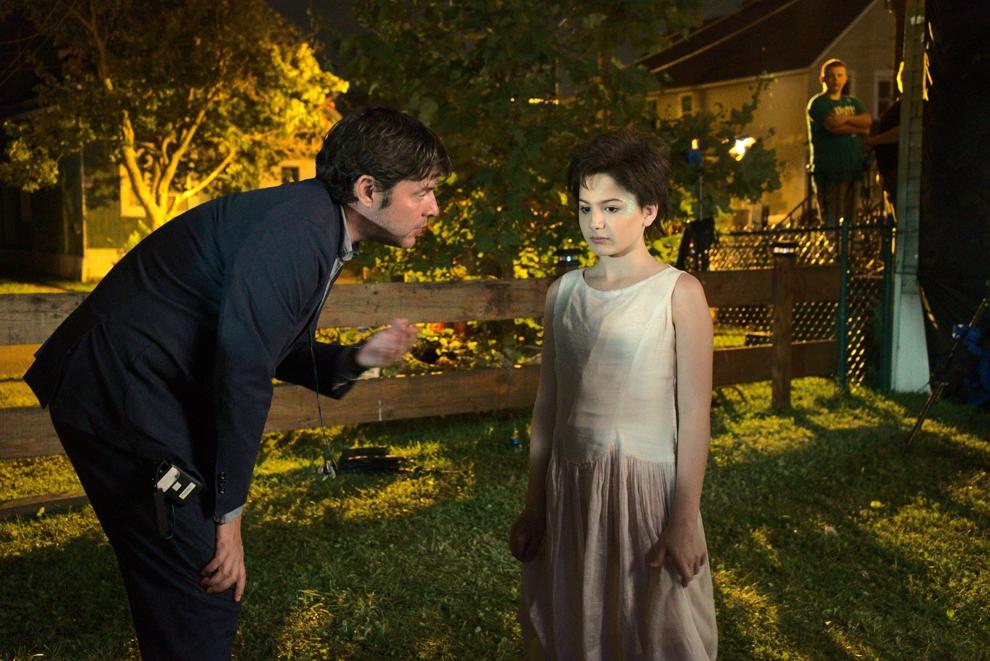 There's Rose (Eve Hewson), who lives out of her van and offers Paul a ride and adventure. Wearing an eye patch, she's the Pirate Queen who takes Paul on a crime spree that includes stealing a birthday cake for him.
These people open a new world to the reclusive Paul. He'll face more pain by the end of his journey, but he'll also open up to life in a way he never dreamed he could.
There are strong performances all around. Messina, who quietly plays a single father trying to hold it all together for his son; Hewson, whose outgoing personality belies her own pain; the young trans actress Giannamore, who gives the role of Aristiana a truth that makes all the difference. Martell ("It") is a revelation as Paul, using his eyes and other facial expressions in a way that they transcend the hairy makeup to show his pain. And Turturro – the film's executive producer – as carnival owner Mr. Silk, gives one of those performances where you're sure no one else could have done it. He plays Silk big and bold as a showman should be, but with a hint of madness along the edges.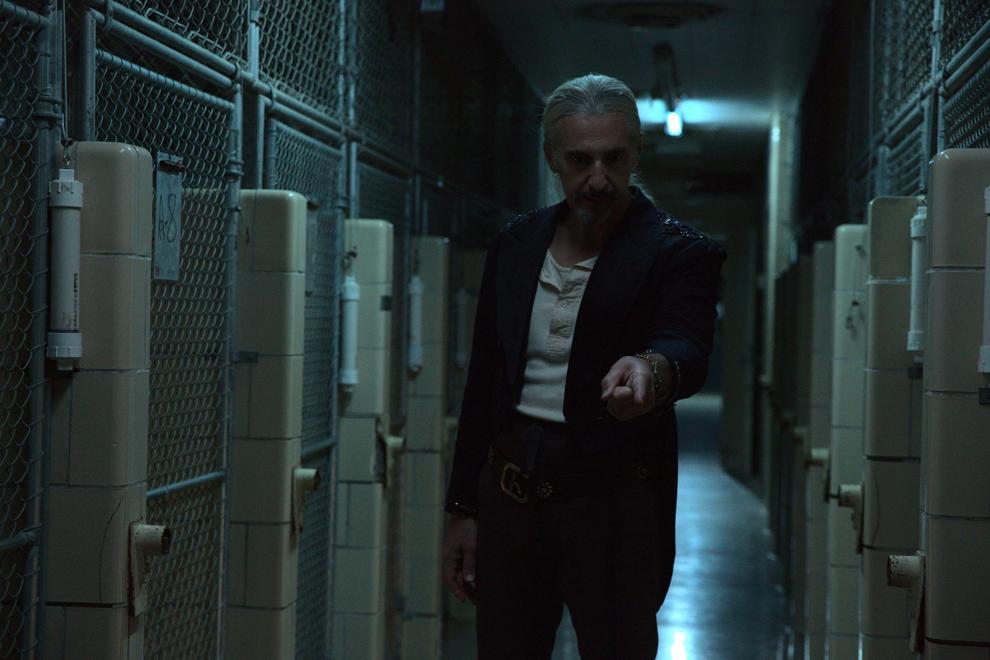 Look for an important appearance by our own Stephen McKinley Henderson – or, rather, "listen" for his distinctive voice since you may not recognize him. His small role puts much in perspective.
"Wolfboy" is a wonder of a film. The "wolf" makeup on Martell is not only believable, it's actually quite beautiful. The ethereal music by Nick Urata of the band Devotchka sets the perfect tone. The movie is complex, yet straightforward, especially in issues of acceptance and self-worth, thanks to screenwriter Olivia Dufault. It's an adventure worth taking.
You'll recognize familiar local sites throughout the film including the South Buffalo Lighthouse, Red Top Hots and Woodlawn Beach. Other locations included the First Ward, the East Side and Masten pool. The bar interiors were shot at the Gypsy Parlor, scenes at a dog shelter were done at the former SPCA in Tonawanda, and the carnival was built outside the former Summit Park Mall in Wheatfield.
Opens Nov. 13 at the North Park Theatre and available to rent on various streaming services including Amazon Prime, Vudu, Google Play and YouTube.