You say you're a Western New York movie lover looking for a perfect place to whoop it up a little at the reopening of area theaters? Well, vax and mask up because the fates and Hollywood's marketers have given us in Buffalo the perfect film for a little rejoicing.
It's actor/director John Krasinski's sequel to his smash hit "A Quiet Place" that grossed in the $330 million neighborhood globally, which is one of the most exclusive box office neighborhoods there is. This sequel is "A Quiet Place Part II" and you'll probably remember – praise be – that it was filmed here in 2019 which means that sharp-eyed, proud locals will spot traffic jamming the Grand Island bridges, as well as scenes in Akron, Olcott and Dunkirk. The majestic ruin of Lackawanna's Bethlehem Steel plant is used well.
Expect weird local applause to intrude at odd times. (At the first screening of one of the first big Hollywood films made here, James Caan's "Hide in Plain Sight," the opening night crowd went nuts over a plainly visible carton of Bocce Club Pizza.)
The film is a diabolically accomplished and scary monster party set in a post-apocalyptic society where homicidal aliens have wiped out civilization and left humans to fend for themselves in ragtag groups.
In other words, this world isn't supposed to look idyllic which is why it's so stubbornly pleasurable for us locals when it does without derailing a smidgen of plot. (It is, by the way, proof positive to anyone passing up Buffalo as a place to make movies that they're probably nuts.)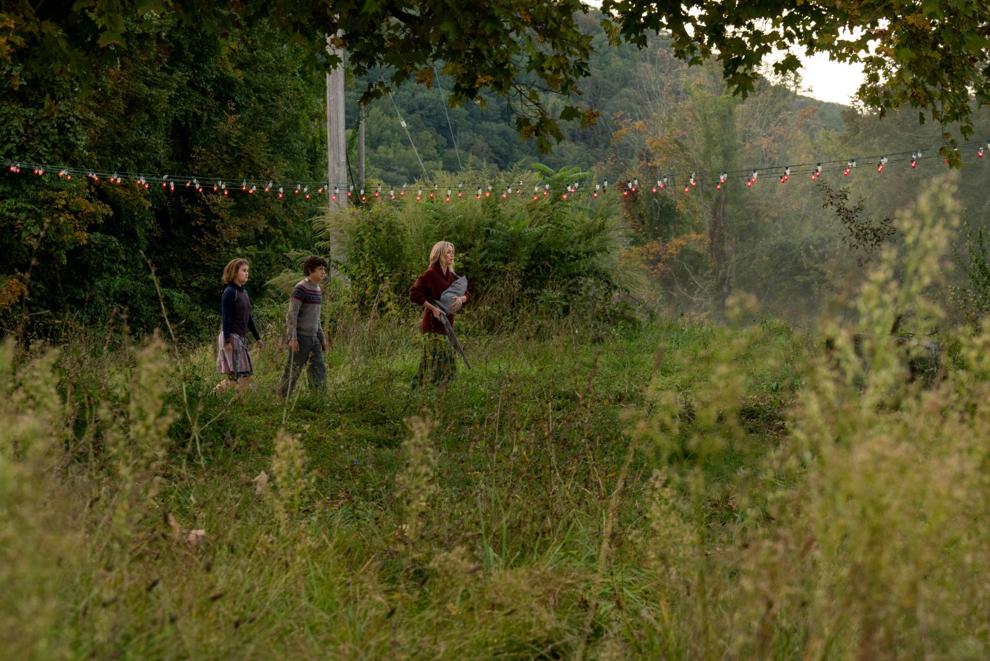 The beauties of the original "A Quiet Place" – also directed by Krasinski and co-starring his wife Emily Blunt and young actors Millicent Simmonds and Noah Jupe – were that it did a truly unexpected and difficult thing in the 21st century: It invented a new monster horror. The script by Bryan Woods and Scott Beck is Neo-H.G. Wells sci-fi. Just as Wells' "War of the Worlds" gave us monsters who could be killed by earth's bacteria, these guys gave us very ugly blind monsters whose sensitive hearing is both their hunting advantage and ultimately their ruin. (You'll have to see how, if you haven't seen the original.)
Suffice it to say that these two young writers plotted the original with muscular simplicity and no small creativity.
It seems, this time, that the Abbott family (two were lost first time around) is on the prowl looking for both sustenance and protection and, at the same time, minimizing every possible sound. It means, this time, keeping that baby quiet (oxygen masks help) and, most difficult of all, muffling the pained shrieking of a little boy whose foot is caught in a bear trap. Not so easy that one.
The significant pleasure of the original "A Quiet Place" is how primitive a movie house pleasure it was in the tradition of "War of the Worlds" and "Alien," along with the famous monster classics. You'll jump a couple of times when the movie rises up into your face and yells "boo!" and you'll bite your nails or scrape your seat with them when things get protractedly tense. (Scary movies are traditionally hard on the human fingernail; ankles connected to circling feet, too.)
We've all fought family battles on behalf of quietude for those we love. Here's another cannily made 90-minute movie about folks whose enemy is another species' monstrous hearing.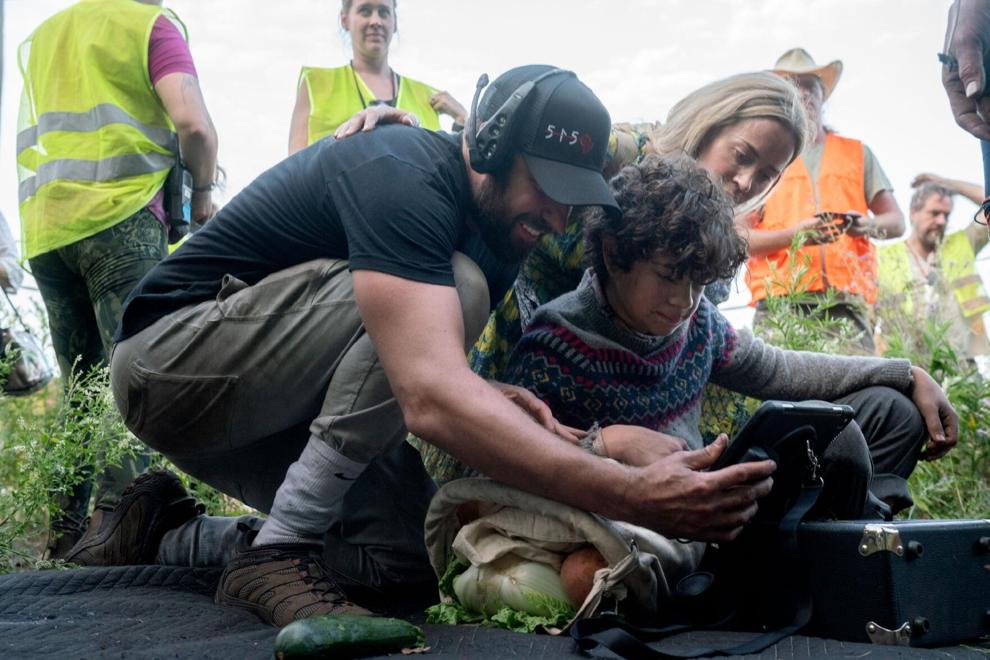 The cause of Krasinski as a director is even stronger. So, if you ask me, is the cause of this city as a place where creative filmmakers can get terrific work done.
I love the cast here – Blunt, Cillian Murphy as a bereft neighbor who toughens up to help the family, the fascinating contrast between young deaf actress Simmonds and Jupe as her brother, whose facial expressiveness hearkens back to the silent era. That, it seems to me, is a really gifted director at work.
Opening Thursday evening in area theaters. Rated PG-13 for terror, violence and bloody/disturbing images." 97 minutes.