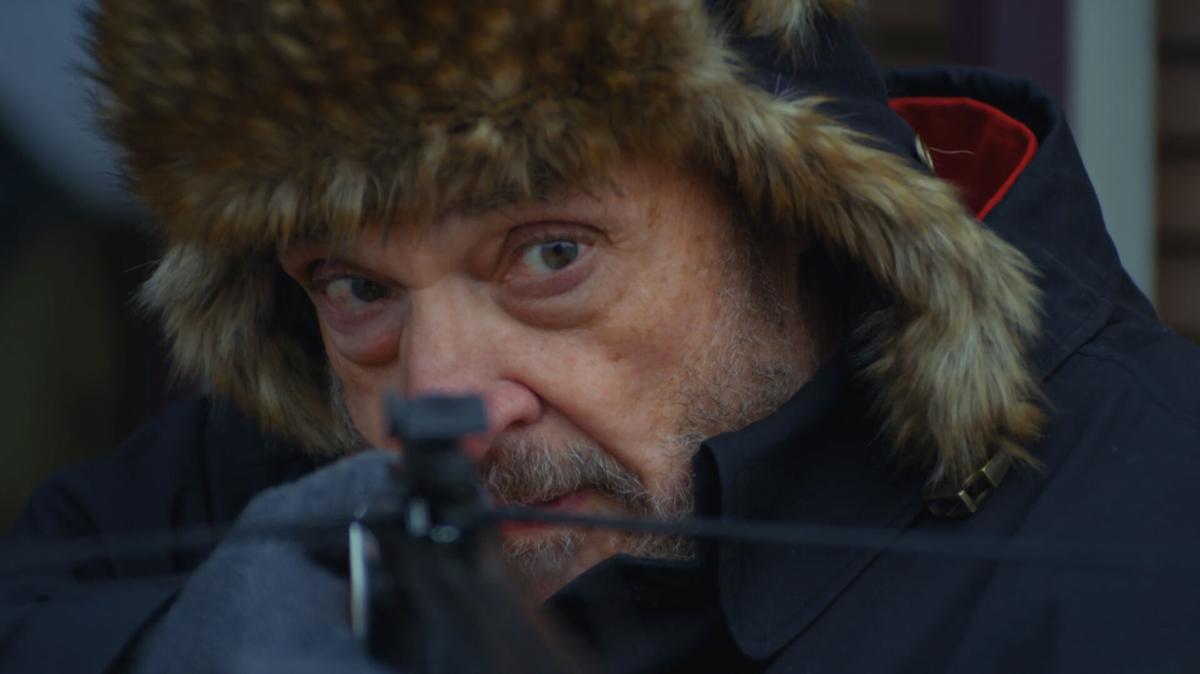 It must be boring to have the same thankless job as the god of love for centuries and equally frustrating to watch your hard work crumble as couples break up. Who could blame a good cupid for going bad?
That's the premise of the Buffalo-made "Bad Cupid," a dark comedy that takes the traditional rom-com, chews it up and spits it out. It's loud and abrasive, yet funny and optimistic – the disparate traits of its two lead characters, Archie and Dave.
Archie, the disgruntled cupid, is played by the great John Rhys-Davies in a larger-than-life role that seems written for him. His weariness in doing his job for so long has left him short-tempered, unpleasant and brutally honest. He's as apt to break up ill-suited couples as bring people together. In the opening sequence at Niagara Falls – photographed as beautiful as I've seen on film – Archie brazenly interrupts a proposal by hitting the engagement ring into the water with a baseball bat. (Nothing subtle about our Archie.) "She's not for you," he tells the man (played by David Autovino), adding, "Honey, you can do far better than him," to the woman (Laura Barriere).
That's not the worst of it – wait until he opens the trunk of his bright red 1950s Ford coupe. I won't spoil the surprise.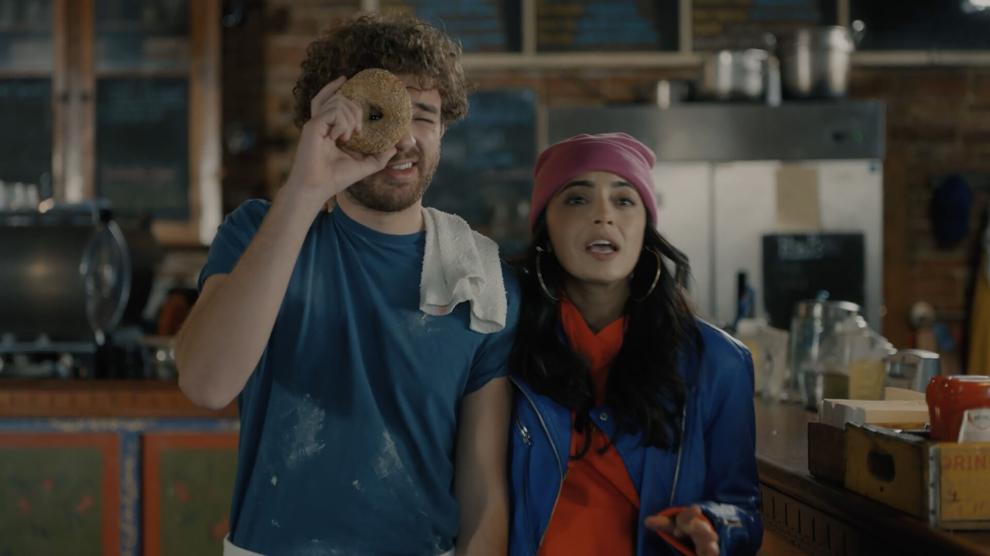 Dave, played by the endearing Shane Nepveu, is heartbroken yet hopeful as he pines away for his ex-girlfriend Denise a year after she left him. "I refuse to accept that it is over for us," he says with such earnestness that you can forgive the somewhat stalkerish undertones.
In flashback, Denise (Buffalo actor Christine Turturro) explains her yearning for "that spark" and magic moment like the one enjoyed by Belle in "Beauty and the Beast," Demi Moore in "Ghost" and Sarah Connor in "The Terminator." (There's a nostalgic 1980s and '90s vibe to "Bad Cupid.")
Dave's response is priceless: "So you can't be in love with someone unless they're a ghost, a monster or someone sent back in time to protect you from a cyborg assassin?"
How to get Dave out of his funk? His overbearing cousin Morris (Briana Marin) – who doesn't believe in true love – can't do it, no matter how many times she yells at him to "move on" or literally slaps him upside the head. Even a trip to a Vegas casino where Dave meets a cute girl and enjoys chocolate cake fails to help.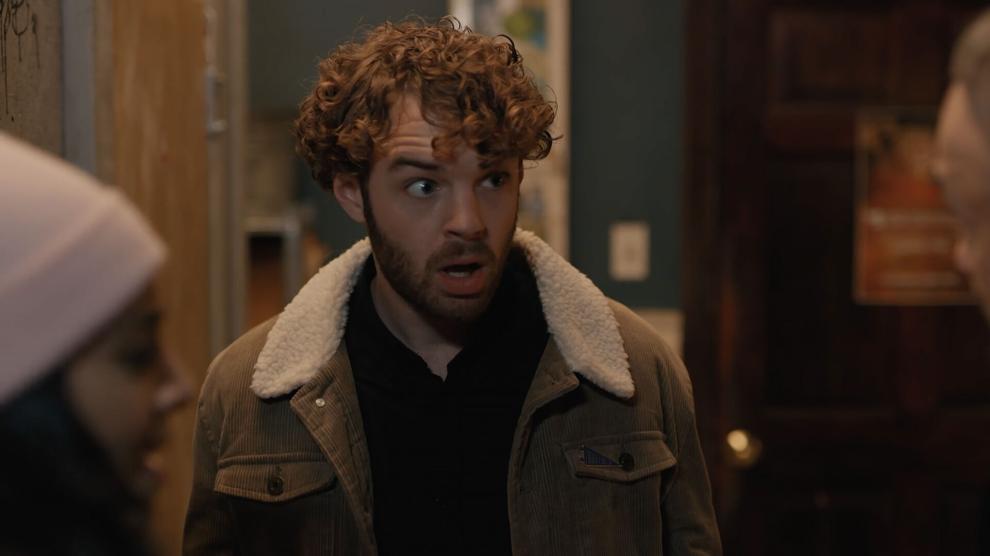 Archie, who has his plot in motion to save Dave's heart, finds the poor guy drinking away his sorrows at a bar as Denise prepares to be married. Time for tough love as Archie shares his belief that, "All's fair in love and war," which he takes to extremes. "There's not much difference between the two," he bellows to Dave and Morris. "You do whatever you can, whenever you can, however you can in order to win."
Case in point is the "gift" he left Dave and Morris in a bathroom stall: Denise's bloodied fiancé Henry (Claybourne Elder, who deserves kudos for making the most of a role he plays mostly tied up and gagged). By getting Henry out of the way, Archie is giving Dave his chance to make a grand gesture for Denise. The unusual and not necessarily willing quartet – Archie, Dave, Morris and the unfortunate Henry – go off to find that elusive happily ever after on a trip that takes some delightful twists.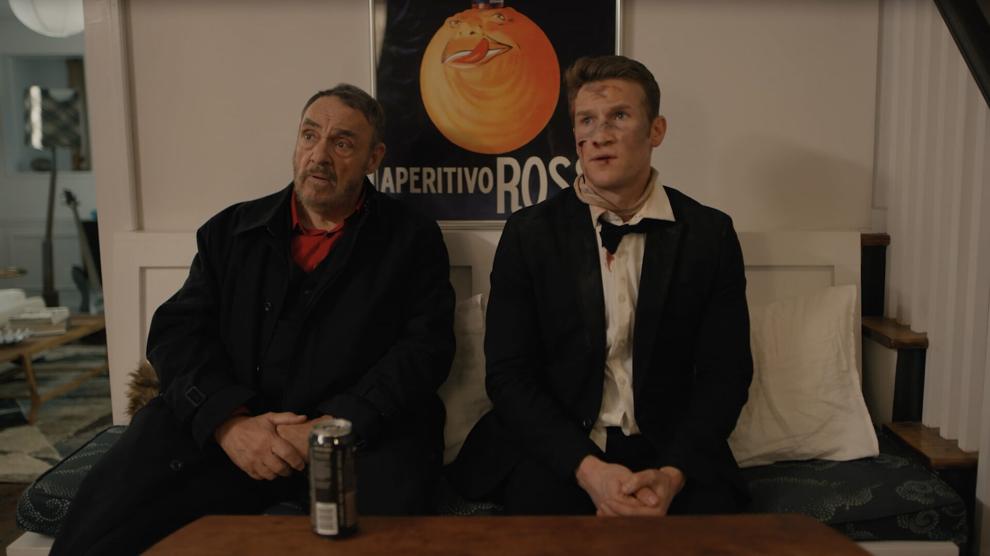 Rhys-Davies is fun as the cantankerous Archie, whose overbearing personality creates unexpected comic moments as when he reads aloud Dave's depressing musical playlist of Coldplay, the Cure and "When You Wish Upon a Star" from "Pinocchio." Other hip, quirky touches that lend a lightness to the film include animated sequences by Finnish-Swedish artist Jenny Jokela that fill in the story and the indie-rock sensibility of the music with a score by Erin Murray Quinlan and songs performed by Avery Springer of the Chicago band Retirement Party. In the end, a film that simplifies love into styles of clam chowder, is hard to resist.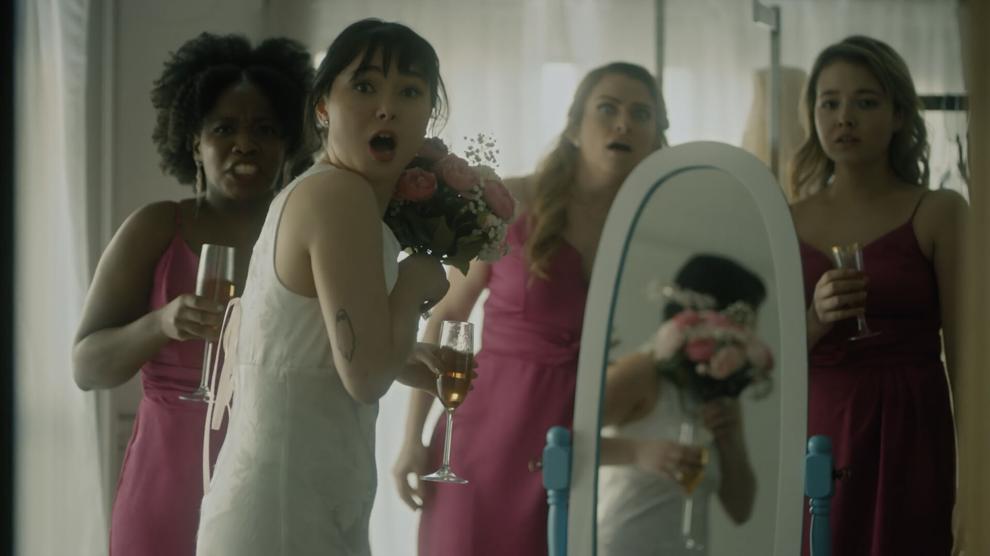 "Bad Cupid" was filmed in Buffalo in November and December of 2019 under the working title "Prick'd." Familiar faces include Darleen Pickering Hummert who adds a sweet flavor as Mrs. Fishbaum; Pamela Rose Mangus as a bartender; and Preach Freedom as the man in the park. The late Joseph G. Giambra appears as a man who has to use the bathroom; those who recognize him may feel a twinge when he's told, "We've all got to go some time sir, you probably sooner than most."
The colorful interior and exterior of the coffee shop and bakery where Dave works is the former Sweetness_7 Café on Grant Street. The bar is the Gypsy Parlor with the bathroom set built at NDStudios. The church exterior is St. Paul's RC Church in Kenmore. Two Buffalo murals play a big role: "Greetings from Buffalo" by Casey William Milbrand (461 Ellicott St.) and the Polish Buffalo mural at the Polish Cadets building (927 Grant St.). The Seneca Niagara Casino in Niagara Falls stands in for the Las Vegas casino.