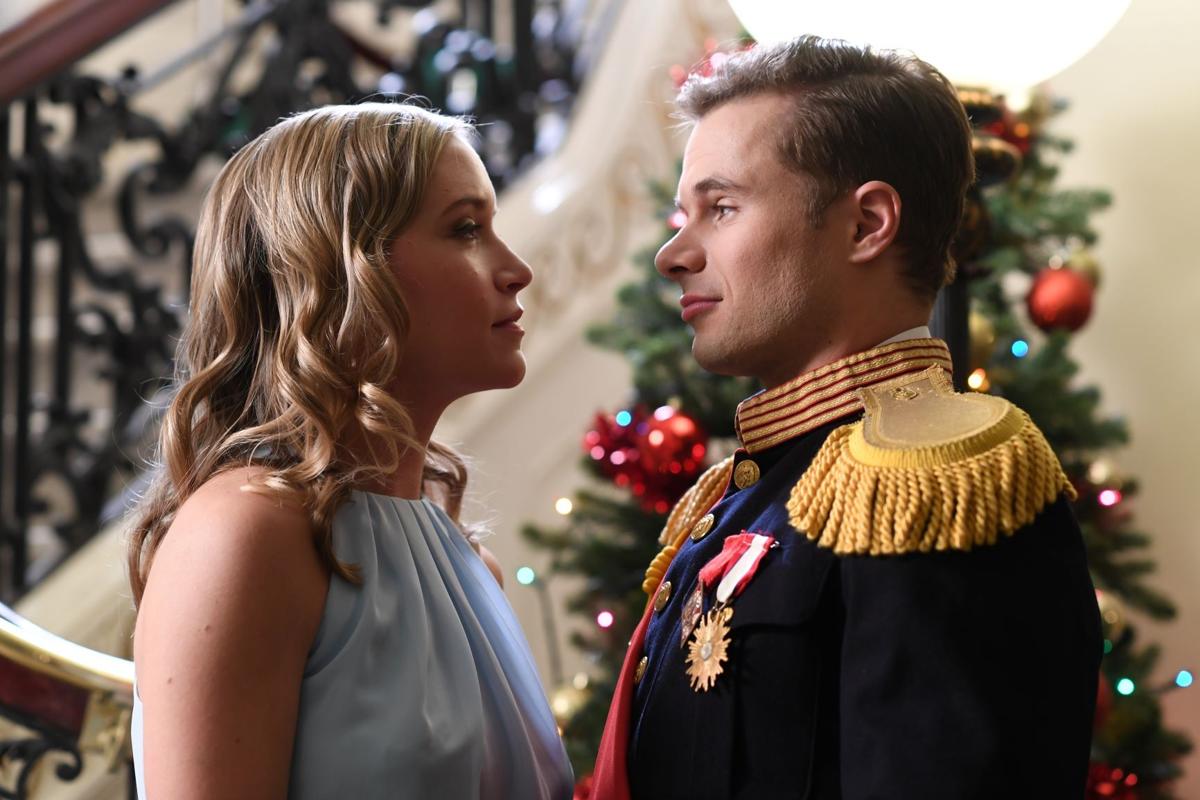 The films, all from director Fred Olen Ray, will be shown Nov. 29, with repeat viewings through Christmas. "A Royal Christmas Engagement," made here earlier this year, premieres at 7 p.m. Nov. 29. Also airing that day are "A Prince for Christmas" at 3 p.m. and "A Christmas Princess," ION's highest-rated movie with more than 1.7 million total viewers in prime time, at 5 p.m.
In the new film, an ad executive named Lauren (played by Paige Bach) preparing a pitch to land the account of a European chocolate company, is paired with new consultant Edward (James Nitti) from the European principality of Candashire. As you can tell by the title, someone is not who he says he is. Actor John Schneider plays their boss, John Holiday.
A fourth locally made film from Olen Ray, "Christmas in Vermont," also has two showings on ION.
The quaint small-town feel that is an integral part of holiday TV movies is captured in all four movies by Olen Ray, who films in East Aurora, especially along its charming shopping district where you'll recognize Vidler's 5 & 10, the Aurora Theatre and other Main Street businesses.
Playing a role this time is East Aurora's annual "Carolcade," in which about 3,000 people gather on Main Street to sing carols and celebrate the season. The filmmakers made a special trip to East Aurora last December to film the event, which is seen in the movie's trailer as Lauren returns to her family home in Whitfield and plans to do "a product survey at the winter Carolcade." Scenes of Lauren and Edward handing out candy samples were shot outside Fowler's Chocolate.
With this season's in-person Carolcade being canceled (a version will air on WBBZ), having it in "A Royal Christmas Engagement" is special for Don Vidler, whose father was instrumental in creating the event after a small group of Girl Scouts asked to sing in front of his store. From there, it grew to a few dozen singers, then a few hundred and became a community event in 1972 that now draws thousands.
While Vidler said he is hearing from people who are disappointed Carolcade won't happen this year, he's proud that the tradition that started with his dad is in the film even in a small way. This also marks the fourth film by Olen Ray that showcases Vidler's, something Vidler said "is still exciting."
"Our store very naturally fits in with what they are looking for, the nostalgia and the history. It's good for the town, too, because it promotes it," he said, adding that he hears from expats who watch these films to pick out familiar sites in East Aurora.
Olen Ray also has a fifth film in ION's holiday schedule, although it wasn't made here: "A Christmas in Royal Fashion," filmed in Los Angeles, airs at 9 p.m. Nov. 29 and stars Cindy Busby, a familiar face to holiday film fans.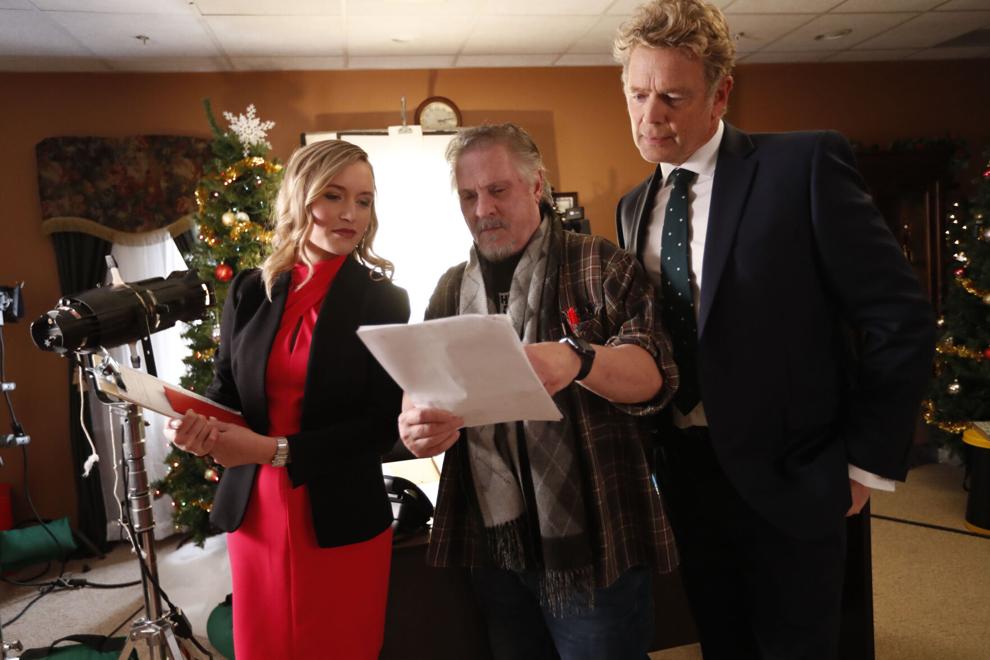 "A Royal Christmas Engagement" (2020)
The story: An ad executive is forced to work with a mysterious new consultant to land a big holiday account.
Look for: East Aurora scenes are at Vidler's, the Aurora Theatre, outside Fowler's Chocolates and along Main Street. Other locations include Ilio DiPaolo's Restaurant, the Market Arcade, Christmas Shoppe (in Lackawanna) and WNED-TV Studios.
Times: 7 p.m. Nov. 29 (premiere), 9 p.m. Dec. 5, 3 p.m. Dec. 13 and 5 p.m. Dec. 24.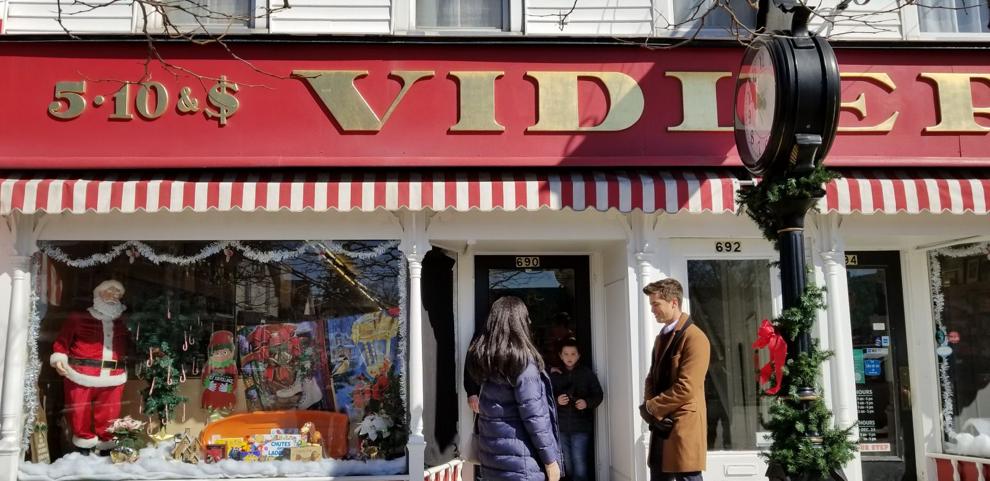 "A Christmas Princess" (2019)
Story: A visiting prince asks a struggling Brooklyn restaurateur to cater a royal holiday fundraiser.
Look for: In East Aurora, scenes were shot outside and inside Vidler's (look for the candy department), plus along Main Street at businesses like the Aurora Theatre. In Buffalo, scenes were shot in the Black Sheep, which was used as the restaurant (the business name is evident at times in the window), Hotel @ the Lafayette and the Brisbane Building.
Times: 5 p.m. Nov. 29, 11 p.m. Dec. 12, 7 p.m. Dec. 24.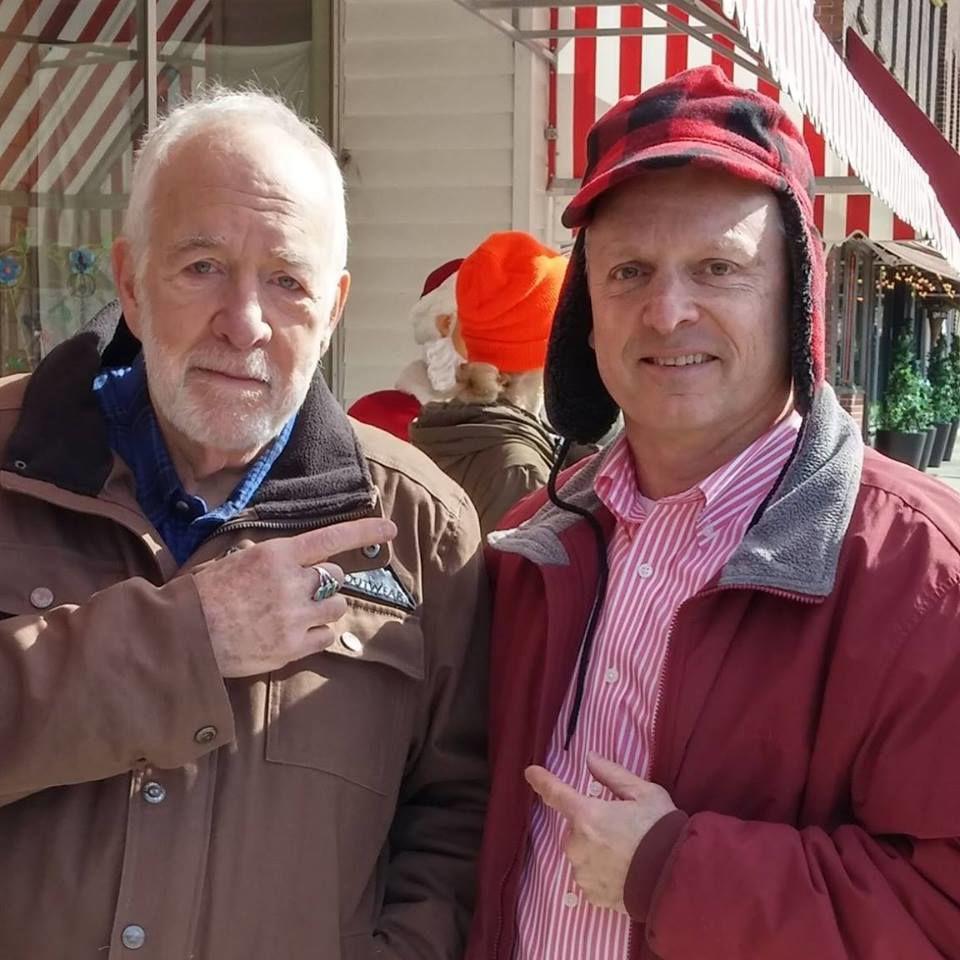 "A Christmas in Vermont" (2016)
Story: Sent to shut down a small Vermont factory at Christmas, an executive realizes its importance to the town and tries to save it. Starring Abigail Hawk, David O'Donnell and Howard Hesseman.
Look for: Locations throughout Ellicottville including Holiday Valley and the main shopping district; East Aurora's Roycroft Inn; Buffalo and Erie County Botanical Gardens; and Buffalo History Museum.
Showing: 9 a.m. Dec. 6, 1 p.m. Dec. 25.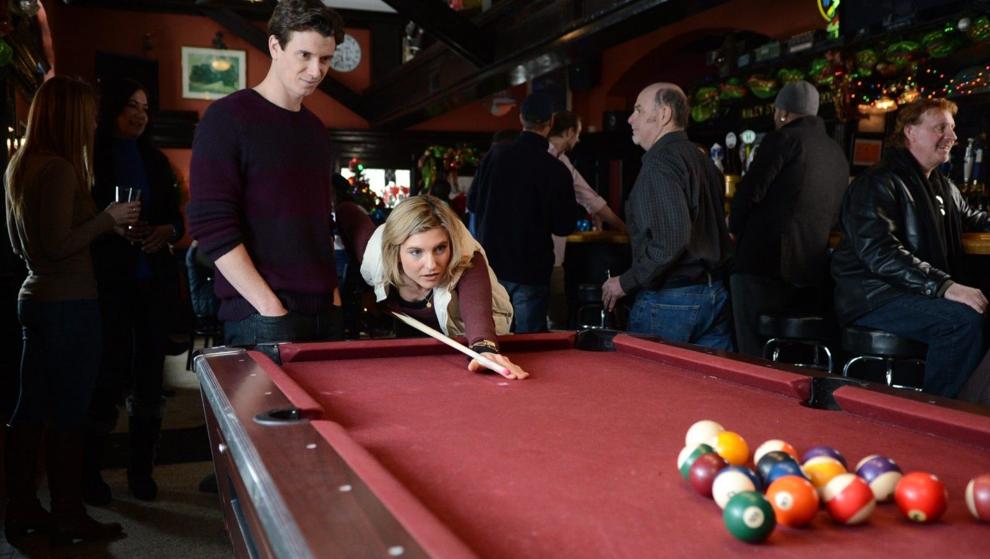 "Prince for Christmas" (2015)
Story: Facing an impending arranged marriage, a vacationing prince meets a struggling waitress when his car breaks down near a small town.
Look for: East Aurora's Main Street business district, including exteriors of Vidler's. Also Riley Street Station (a bar scene), Elma Meadows (sledding), Knox Estate summer house (interior castle shots), Park Country Club (European Castle), the Colden Country Kitchen, the Old Orchard Inn, Arcade and Attica Depot.
Showing: 3 p.m. Nov. 29, 9 p.m. Dec. 24
Olen Ray and his son Christopher have made a combined 15 films in the area over the past seven years and were honored for their work in the Buffalo film industry when Mayor Byron Brown declared March 5 as "Fred and Christopher Olen Ray Day" in Buffalo.
ION's other holiday premieres for 2020 are "Christmas Together" with Anna Marie Dobbins and Vivica A. Fox; "Beaus of Holly" with Jennifer Freeman and Johnny Pacar; and "The Christmas Sitters" with Tristin Mays and Nathan Owens.