It was the wittiest thing I ever heard come out of the mouth of one of the more witless and pedantic people I've ever known. We were among those waiting for the arrival onstage of legendary avant garde jazz composer-pianist Cecil Taylor.
It was during the second of two mind-blowing Buffalo Festivals of the Arts in the '60s. The first of those happened in 1965. The second, whose 54th anniversary is coming up, happened in 1968.
We were among those wondering aloud about the kind of music Taylor would perform. What the fellow drolly speculated was "I don't think we're going to hear 'Stormy Weather.' " Quite so.
Back then, it was easy to confuse sulfurous socio-political anger in jazz with sonic expressionism meant to ascend to musical Valhalla through the violent expenditure of musical energy in concert halls, nightclubs and recording studios. A solo piano recital by Taylor that I attended in what used to be called Baird Hall on the UB South Campus was one of the most revelatory musical events I've ever witnessed in Buffalo.
Taylor, heard live, was always one of the least compromised and most transcendent of jazz musicians. Before his death in 2018 at 89, he was a frequent performer in Buffalo. We had those two Buffalo Festivals of the Arts to thank for that. In that era, Gordon Smith was spending the Knox family's money on one of the greatest collections of abstract expressionism in the world for the Albright-Knox Art Gallery while Lukas Foss brought pure musical experimentation to the Buffalo Philharmonic and UB. (Who could ever forget Karlheinz Stockhausen ambling onstage to huge audience applause before his piece "Momente" was performed by the BPO only to have the audience applause subside and have the piece itself begin with a huge explosion of applause from the orchestra and chorus? One of the classic aesthetic Halls of Mirrors in Buffalo musical history.)
I couldn't stop thinking about that phenomenal early exposure to the musical world of Taylor when I heard Taylor's superb two-disc "Return Concert" to New York's Town Hall in 1973 (Oblivion Records). It's finally available in full.
It is a perfect demonstration of the astonishment of Taylor's music at its best. Whirlwinds of thundering tone clusters and volcanic eruptions of splatter piano suddenly wane into reflection or impassioned eloquence by Taylor's musical partner back then, alto saxophonist Jimmy Lyons.
There is no bad Taylor on record that I know of. This is some of the best. That's why I needed to tell you about it here in what is something of a guilt trip I'm taking you on into some records, as well as movies and books you ought to know about.
These are not the kind of cultural products that are emblazoned across marquees that can be read from six blocks away. These are amazing things that will be cherished by special audiences, not teeming majorities. But those special audiences couldn't possibly need to know more than that they're all out there.
Along with Taylor in his musical prime, we have a recently released two-disc set from another virtuoso jazz pianist – Taylor's near-opposite among jazz pianists, the endlessly genial and ingratiating Oscar Peterson, whose furious, key-gobbling bluesmanship is out of Art Tatum just as Taylor's volcanic splatter piano is among the jazz tributaries from the mighty avant garde piano rivers of Henry Cowell and Leo Ornstein.
In 1987, there was no more beguiling mainstream jazz partnership than the one that charmed the world when Oscar Peterson and guitarist Joe Pass came to call with their quartet. Oscar Peterson's "A Time for Love" (Mack Avenue) is a delicious live concert recording from Helsinki in that year.
Left alone, Peterson could, on occasion, mire himself in frosty entitlement. In a musical partnership with Pass, that was impossible. Too much adventure and virtuoso jazz fervor for each other's sake was on display. Coasting wasn't going to happen. Their bassist and drummer, Dave Young and Martin Drew would see to that. The beauty of the quartet is what Peterson and Pass seem to be playing for each other as much as the audience. The concluding Ellington medley is as sensational as any Peterson you'll ever hear.
Art Blakey's Jazz Messengers were another jazz supergroup as beloved by the world as they were in America. On "First Flight to Tokyo: The Lost 1961 Recordings" (Blue Note), you've got a two-disc set of international jazz history. It is  true that before his first trip to Japan, Blakey had no idea how beloved – indeed how worshipped – he was in Japan. Nor did other jazz musicians.
This is pure prime Messengers: Lee Morgan, Wayne Shorter, Jymie Merritt. The two-disc set is as beautifully produced as a disc on the Resonance label. The repertoire is irresistible from its time –"Moanin' " and "Dat Dere" by Timmons and foolproof bebop killers "Now's the Time" and "Night in Tunisia."
Internationality has been an accepted fact of jazz since that first Blakey visit to Japan in 1961. The greatness of Anders and Benjamin Koppel's "Mulberry Street Symphony" is no surprise anymore (Cowbell Unit Records).
"Mulberry Street Symphony" is the consequence of Danish jazz composer Anders Koppel's visit to an exhibition of Danish photographer Jacob Riis' epochal early 20th century photographs of poverty on New York's lower east side. It's strong jazz orchestral music but its most important feature, by far, is the jazz quartet fronting the orchestra led by Koppel's son, alto saxophonist Benjamin. With bassist Scott Colley and drummer Brian Blade, it seems to me that Benjamin Koppel is not quite like any other alto saxophonist I've ever heard. His sound and approach are distinct. His music is as vocally inflected as a trumpet player in the Ellington band at the Cotton Club. Listening to him featured throughout his father's music, it seemed to me he's the most conversational modern jazz musician I've ever heard.
A terrific set of brand new music.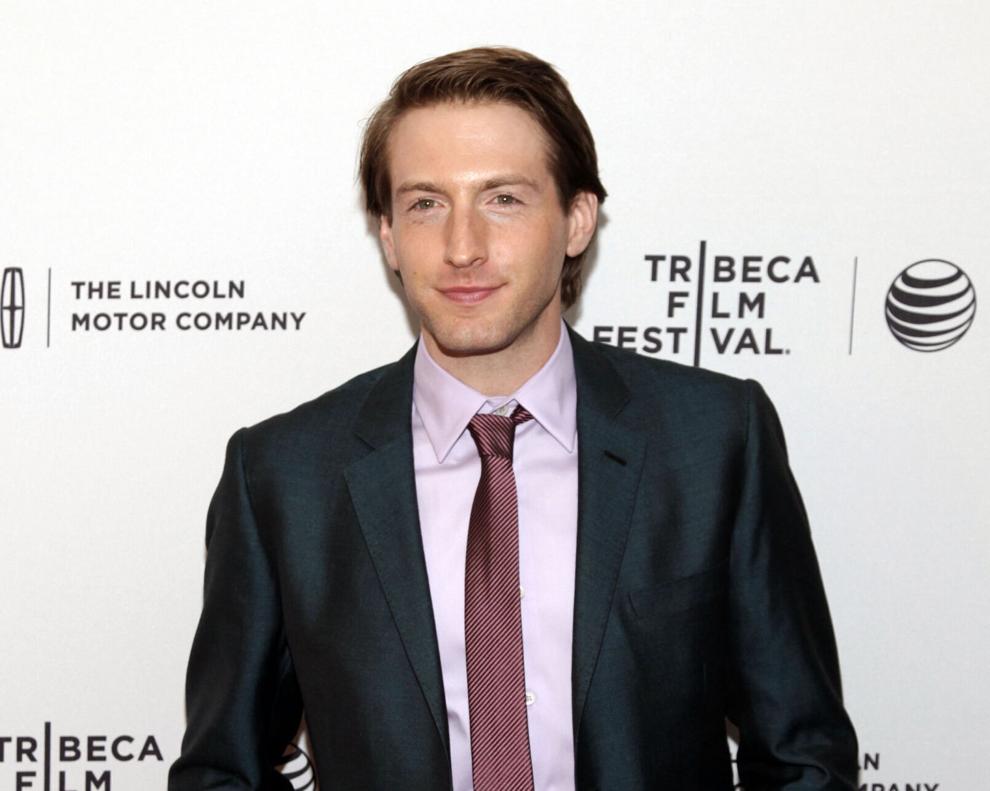 Meanwhile, at the movies, I want to urge people to find buried under all the seasonal Oscar-bait, a couple of movies not in big award contention: David Lowery's "The Green Knight" and, especially, Fran Kranz's utterly extraordinary "Mass."
"The Green Knight" is a version of the Arthurian romance "Sir Gawain and the Green Knight" but as anyone will know who saw Lowery's "A Ghost Story," Lowery is one of the most perverse filmmakers currently working.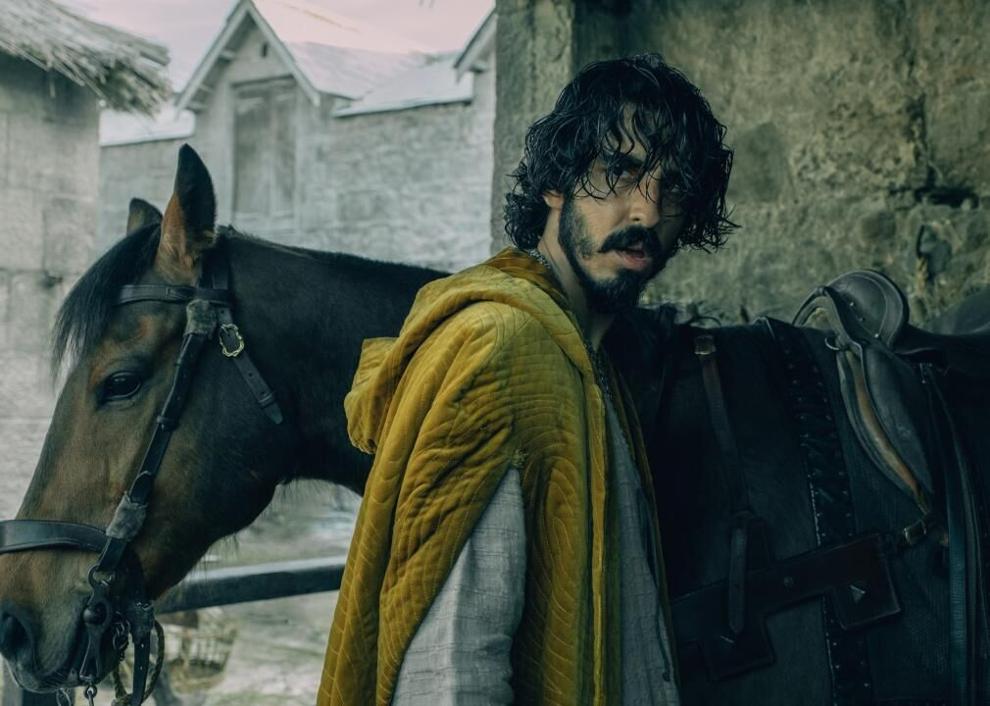 The extraordinary film, though, is Kranz's "Mass," which is claustrophobic and exhausting to watch but is incredibly rewarding when it's over. It's about two couples who meet in a stripped down church basement to go forward with their lives after a mutually traumatic event – a hideous school shooting.
It's a film about guilt and grief and the impenetrable mystery of evil's existence in the world. It's an actor's film through and through. Its writer/director is an actor and his cast is getting a singular chance to plumb performing depths other films couldn't begin to offer them. One couple is played by Reed Birney and Ann Dowd, the other by Jason Isaacs and Martha Plimpton.
It's a small film – a four-hander with a barren single set. But it tells its terrible, deeply affecting tale with mounting authority. Despite its minor reputation in the big, pushy award sweepstakes, I think it was one of the best movies of the year.
There are, too, a couple of books that I just can't let pass. One is by one of my old classmates at Nichols School: historian and Bard College professor Mark H. Lytle. His book is "The All-Consuming Nation" whose subtitle promises the story of "Chasing the American Dream Since World War II." Anyone expecting a history of postwar American consumerism to be as dry as dust doesn't know my old classmate whose insistence on being engaging makes his book a consistent pleasure to read (Oxford University Press).
The other book I just can't begin to ignore is one that I couldn't recommend more highly: "The Annotated Arabian Nights" (Liveright), which sounds even dustier than a history of postwar consumerism but turns out to be a big, fat, gorgeous new translation of one of the world's greatest compilations of narrative, the one we know as "The Thousand and One Nights." I've always been partial to the Burton translation of the tales of Sinbad, Aladdin and Ali Baba, but these new translations by Yasmine Seale are simpler to negotiate. To have the tales beautifully set with introductions and elaborations is tribute enough to these great stories. What makes the book so grand, though, are the illustrations in both color and black and white from earlier editions of stories that have captivated Western readers for centuries.
It's a big, fat book, as heavy as a one-volume encyclopedia. Parents will need to be in good shape to read from it with a kid also in their laps.