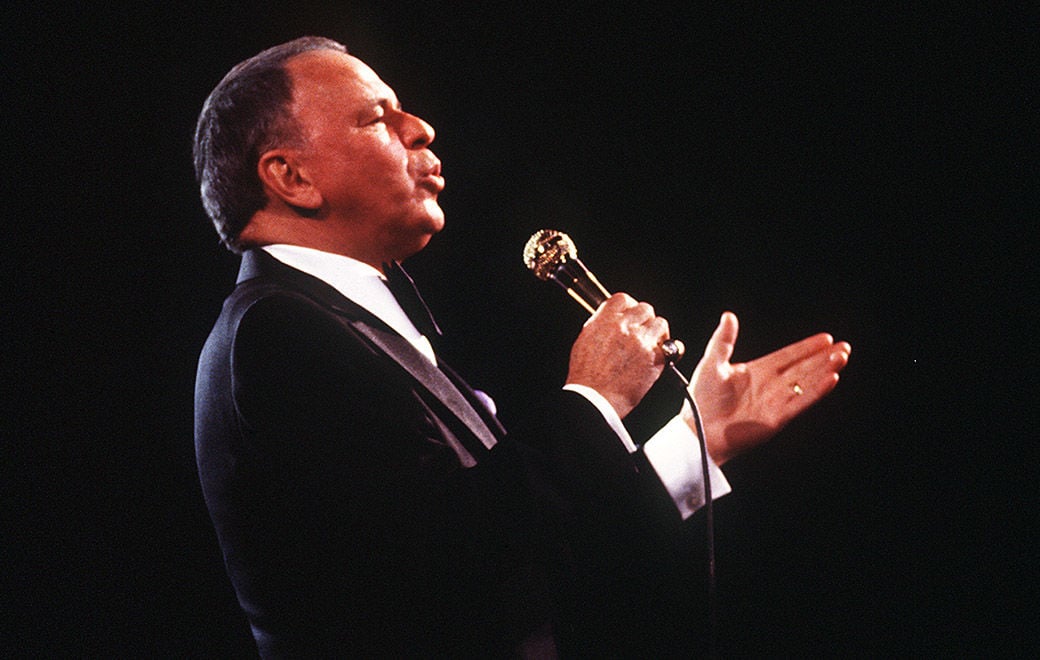 Thank heaven for streaming.
Without it, I'd have had little idea how good the new WEBR is at 1440 on the AM dial (the former WJJL). At this early stage, in fact, the music on "the sound of the city" is almost unfailingly good and sometimes even sensational.
My home radios don't get WEBR with the splendid sonic clarity you need for such grand music. It will need a lot more wattage for that. I do get it well on my car radio though.
Courtesy of streaming I've been able to sample a whole lot of WEBR and while the verbiage goes all over the map, the music has made me a whole lot happier than I ever dreamed I'd be by listening to a new "Great American Songbook" radio station with the call letters of a former 70-year-old radio station that began when Calvin Coolidge was president in 1924.
It's the music I'm loving, almost all of which has been selected with that precious managerial quality so difficult to define and so impossible to simulate – great taste.
I'm told it's largely the product of General Manager and Program Director Don Angelo – a former co-owner of WBBZ-TV. It's full to bursting with music Angelo promised before the station went on the air on a radio format that's indeed "cool, classy and sophisticated."
Among the plentiful side issues of this hugely promising new underdog in Buffalo broadcasting is this: It went on the air in the same period that announced the end-of-month retirement of WBEN's Sandy Beach, the AM radio monolith who was arguably the major talent in WKBW's glittering historic stable, and yes that includes the likes of Joey Reynolds, Irv Weinstein and Dan Neaverth. In fact, if you ever heard in recent years, Beach, Reynolds and Neaverth convene on Beach's morning show, it sounded like a nostalgia-fest starring Beach and two doddering uncles who came to town to visit.
Guess who occupies WEBR's morning drive-time slot just before Beach sets in across the AM dial? Bob Stilson, formerly "Cinema Bob" of Beach's WBEN Friday movie show, who gave us a typically frank Monday report on current confusions of watching the new "Peacock" streaming network. Just from the frequency with which Stilson shows up on some of WEBR's radio ads, it's a good bet he's involved in the station's ad sales, too.
The most dubious advance announcement proclaiming a new WEBR came from owner Bill Yuhnke, who said of his new station, "We are broadcasters, patriots and Christians who love the Buffalo-Niagara Falls region and are dedicated to God, family, freedom and country. Our pledge is to serve our hometown community with reliable, non-biased, fair and balanced news, information and entertainment."
To those understandably chilled by the Fox News echoes of that publicity aria, remember this is a brand new station brazenly aimed at an older demographic and in need of immediate ad support.
The obvious thing to say is that, age notwithstanding, wearing a station's patriotism and religious piety on its sleeve in the 21st century is not exactly an ideal prescription to get audiences for music that's, quite legitimately, "cool, classy and sophisticated."
Yuhnke's statement may more directly affect the syndicated news the station uses, but it doesn't seem to touch in any way what is so good about the music of WEBR which, says Angelo, he and friend Steve Mitchell have been collecting for 20 years hoping to use to form a radio station's playlist and music library.
This is not only, as he states, the "Great American Songbook" as a playlist, this is performance of the songbook that is seldom, if ever, mediocre and quite often terrific. Most of it isn't pure jazz really, but, like so much Michael Buble and Diana Krall, it's the music on the northern end of pop and the southern end of jazz. It's mostly delicious. Frank Sinatra, of course. But a lot of Sarah Vaughan, too. And Oscar Peterson. And June Christy, Sammy Davis Jr., Carol Sloan, the Three Suns.
My favorite of all its revived past incarnations from WEBR for a new audience is Al Wallack, the station's program director in the '70s when WEBR on AM and John Hunt's WBFO-FM gave Buffalo a jazz radio profile that was quite literally the envy of the hippest listeners in New York, America's most sophisticated musical city.
Wallack is back for a Sunday afternoon lesson that showed how good Buffalo jazz radio could be (rather than, at its worst, a publicity apparatus for Spyro Gyra).
Who else in 2020 but Wallack would tell you to stay tuned for a selection by Cannonball Adderley only to find not some monster soul jazz hit but Cannonball's playing of the ballad "Guess I'll Hang My Tears Out to Dry." Wallack played Kurt Elling singing "Nature Boy" and Buffalo pianist Ann Fadale, whom he introduced nostalgically, as the pianist on vintage TV's "Uncle Jerry's Club." There was Leon Redbone singing "I Ain't Got Nobody" and, the piece de resistance, Eddie "The Old Philosopher" Lawrence doing a hilarious "Old Philosopher" bit about problems in the jazz community. "You say your son is taking up jazz at Bob Jones University? And he's majoring in chimes? ... You say you had a gig in Sioux Falls and they wanted to hear 'Trees?' "
The whole idea of what we now call the "Great American Songbook" is to glorify the American pop composers beginning with Irving Berlin, who brilliantly dominated American popular standards for 40 years – Gershwin, Porter, Arlen, Kern, etc. The phrase didn't begin until the early '70s. That's when a 470-seat San Francisco mainstay was renamed "The Great American Music Hall."
It perfectly denoted music that, says Angelo, "keeps turning anew for every generation." He and his friend Mitchell want to "bring new people into the fold. They've been left outside for a couple generations."
Actually, that's not entirely true. Everyone from Linda Ronstadt and Lady Gaga and Rod Stewart and Bob Dylan has made recorded cracks at its repertoire.
Says Angelo, "We did not want to make it old. We wanted to make it new." And, yes, of course, its airwaves are tsunamis of nostalgia for an older demo (they found a daily late afternoon time slot for Barry Lillis).
"The best of the best," Angelo describes the popular music they're immersed in. "What's old is new again." It is, as WEBR has had it before, "the sound of the city" once again, according to Angelo. He pledges they'll maintain "standards of excellence."
Present it well and it's really something to hear.
In a perfect world, they'll expand easily into an FM stereo branch you could hear everywhere.
Admittedly, at the moment, it's engaged in going off in four distinct directions at once.
As long as they can succeed as using excellence as their True North, they may, bless them, never lose their way.
Stay up-to-date on what's happening
Receive the latest in local entertainment news in your inbox weekly!