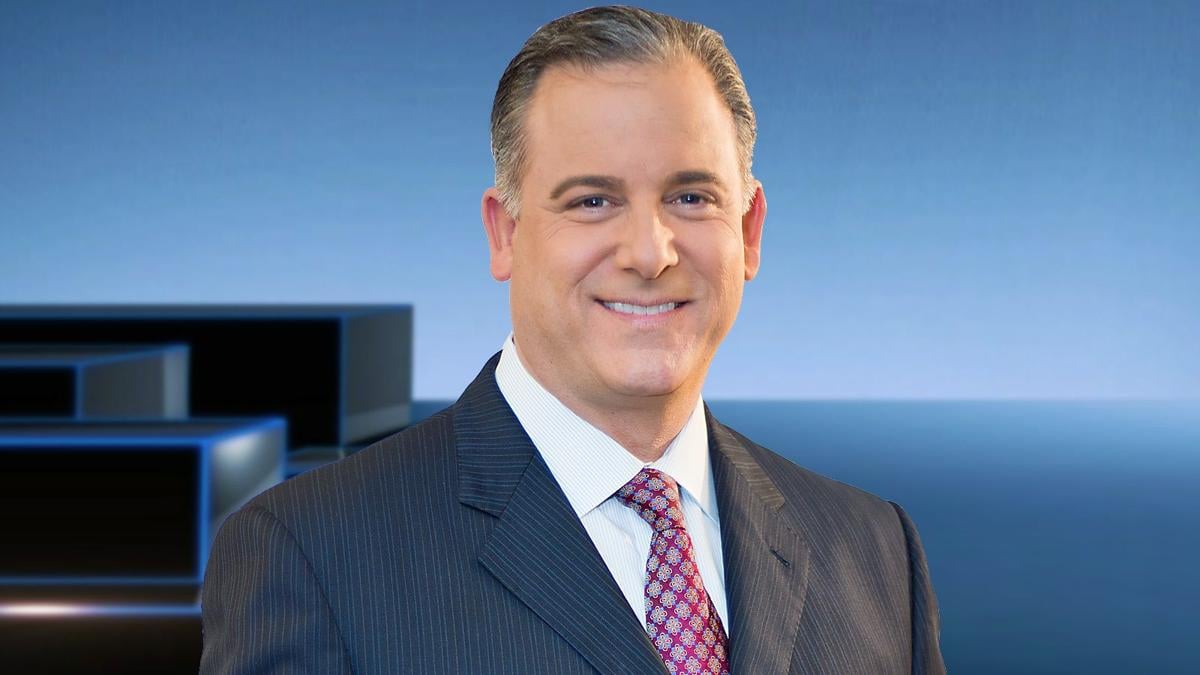 WGRZ-TV (Channel 2) co-anchor Scott Levin is leaving the station in two months to take a management job with the West Herr Auto Group.
"I want to go out on top," said Levin Monday afternoon in a brief interview. "It has been a great ride. It is time."
Levin, 53, who became Channel 2's lead male anchor in 1998, said the station asked him to stay through the May sweeps.
He added he is leaving the station to spend more time with his family than is possible when you anchor the 11 p.m. newscast and don't get home until around midnight.
In a Facebook message posted late Monday afternoon, Levin added the new job also allows him to "fill my entrepreneurial appetite."
"It's no secret, broadcasting is a tough business... getting home at midnight every night for two decades can take a toll, and recent health issues with my wife have made me realize that nothing is more valuable than spending time with one's family. I feel confident that WGRZ is in good hands and will continue to be the news leader in WNY... and I'm proud to say that I played a small part in the stations success over the last two decades and it feels good to leave on top!"
Channel 2 continued to be the local news leader during the just-concluded February sweeps everywhere but at 11 p.m., where Channel 4 is No. 1 in households.
In his Facebook post, Levin praised his wife of 17 years, Lisa, his co-workers, and co-anchor Maryalice Demler, whom he called "the consummate professional who always made me look better than I really was!"
In a second telephone interview, Levin explained that his wife recently was diagnosed with breast cancer, has received great care and is hopeful "everything will work out and be fine." He said his wife's diagnosis was one motivation for spending more time with her and two daughters.
Levin said he has been talking to West Herr president Scott Bieler for about a year, with negotiations heating up in the last several weeks. Levin said he will begin working in financial management.
"I have handed him more awards as an emcee than anybody in Western New York," cracked Levin of Bieler. "I love the automobile business, I love autos and I love people. I'm leaving broadcasting, but staying in West Herr, New York."
"My goal is to become the general manager of one of the local dealerships," he added.
He actually is returning to his first career. Before becoming a journalist, the native of the suburbs of Boston, Mass. was a businessman in Virginia and New York City. He said he was the youngest divisional president of Leslie Fay Company, a Fortune 500 company, before going back to school to become a journalist at age 29.
"I always wanted to be a journalist," said Levin.
And he had been simultaneously an anchor and a businessman. When he had to take pay cuts in 2008 and 2009 as many in the TV industry did, Levin started a successful online side business with his wife selling high end luxury watches while still working at Channel 2.
His departure leaves a big hole in Channel 2's anchor lineup with no obvious replacement on staff. Channel 2 sports director Adam Benigni recently anchored the news, but said afterward he prefers to stay in sports.
Levin isn't the only male anchor scheduled to leave shortly after the May sweeps. John Beard, the co-anchor of the morning program "Daybreak," announced in November that he was delaying his scheduled until June. But he may be convinced to stay beyond that.
Levin said that Channel 2 General Manager Jim Toellner tried to persuade him to stay on.
"He tried everything to keep me, which I respected," said Levin. "But priorities in life change."
Stay up-to-date on what's happening
Receive the latest in local entertainment news in your inbox weekly!