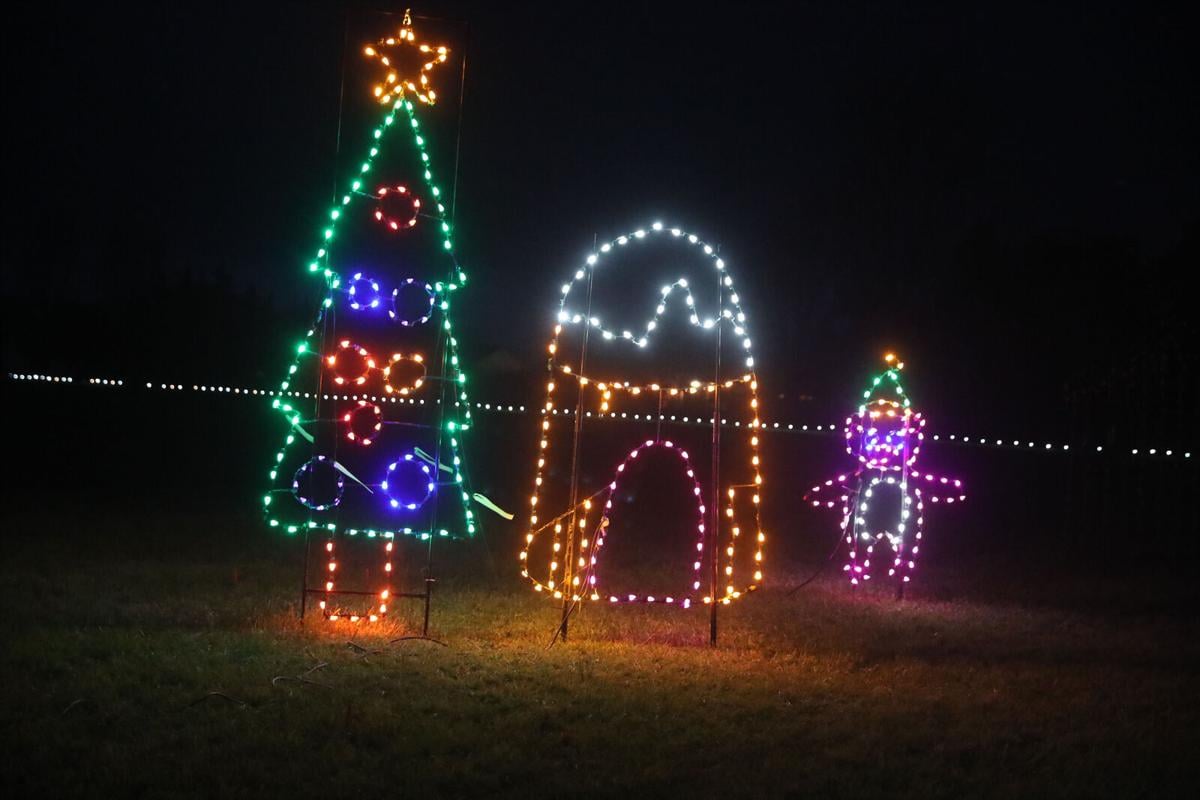 It might be true that some of the best things about Christmas happen after the sun sets.
I love to drive through luminescent neighborhoods with my family, gazing up at the big homes aglow and programmed to radio holiday music. But if you're looking for something a bit more structured, there are several local outings to enjoy the magic of iconic holiday light shows while staying warm, cozy and safe. Here are five light shows to visit.
Six Flags Darien Lake (9993 Allegheny Road Darien Center)
More than one million lights will illuminate 1.25 miles of the theme park and campgrounds as you take a slow drive listening to a seasonal soundtrack. Hours are 5 to 9 p.m. most nights from Nov. 19 to Jan. 2. Tickets start at $9.99; free for park members, season pass holders and ages 2 and younger.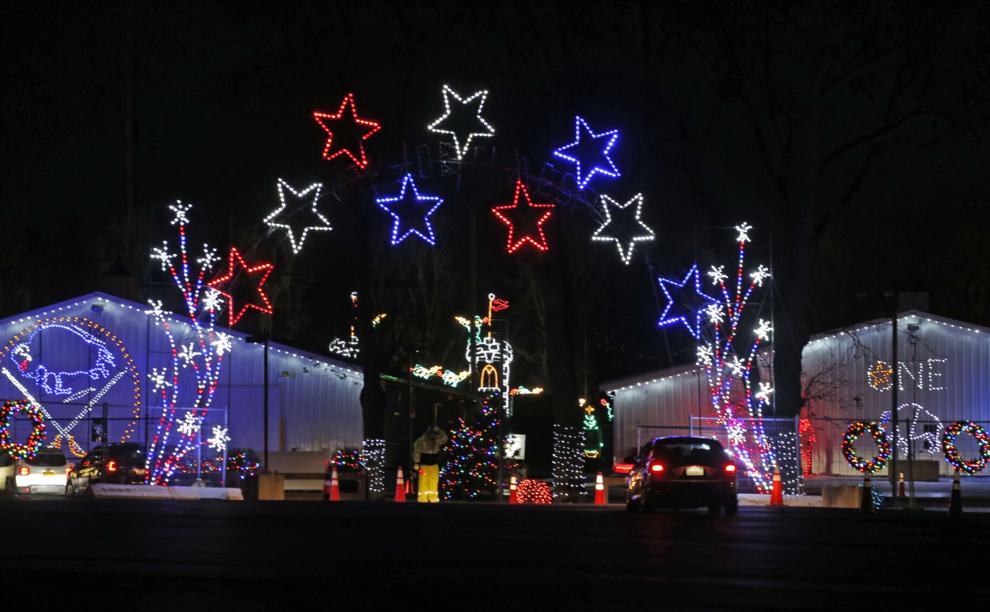 Hamburg Fairgrounds (5600 McKinley Pkwy., Hamburg)
This is the big tried-and-true annual holiday light show and perhaps the area's most well-known. The drive-thru route will showcase more than 70 LED light displays surrounded by archways, light tunnels and featuring the work of the Field twins, local brothers Larry and Dennis Field who triumphed in the "Great Christmas Light Fight" TV series.
Last year, Buffalo families really made the most of it in the best ways they knew how: decorating their vehicles, bringing pets, even enjoying dinner and snacks under the fairground lights. Shows runs from 5 to 9 p.m. daily in December except Dec. 24 and 25. Tickets are $20 per car and sold online only at fairgroundsholiday.com. You must order a ticket for a specific day.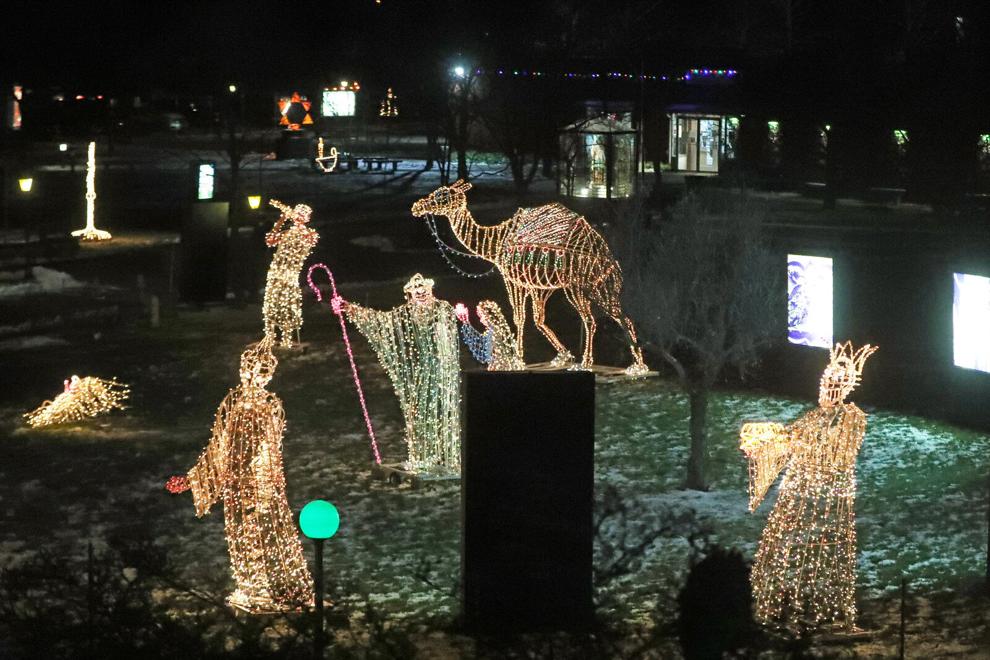 Our Lady of Fatima Shrine (1023 Swann Road, Youngstown)
This is the perfect light show for those looking to celebrate the religious spirit of the holiday season. Fatima Shrine's historic domed architecture will be bright from an assortment of glowing angels, carolers and camels, all drawing attention to the beautiful spherical glowing bulbs that illuminate the water and main shrine in Youngstown. This walk-through event allows you to stroll along the lighted pathways surrounding the shrine.
The lighting begins at 5 p.m. Nov. 20, with select dates and times through Jan. 2. Hours are 5 to 9 p.m. daily from Nov. 20 to 28; Fridays through Sundays from Nov. 29 to Dec. 19; and daily from Dec. 20 to Jan. 2.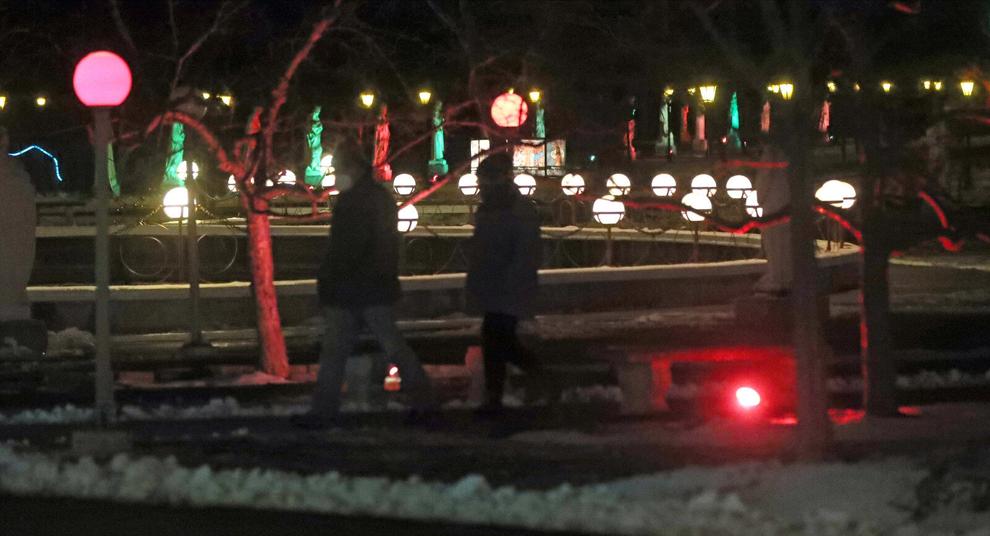 Stop into Fatima Hall to see the more than 300 Nativity sets from 58 countries displayed as part of Father Roy Herberger's International Nativity Display in Fatima Hall (not available for viewing on Thanksgiving, Dec. 24, 25 and 31 and Jan. 1). The gift shop also will be open.
Niagara County Fairgrounds (4487 Lake Ave, Lockport)
The newest of the holiday light shows, this is the first year for this drive-thru event at the Niagara County Fairgrounds. It will take about 30 minutes to drive past the dozens of towering displays that include dancing emojis, Grimm Brother's Christmas fairy tales and a twisting tunnel all set to synchronized music broadcast over your car radio. Shows begin at 5 p.m. on select dates between Nov. 19 and Dec. 30. Tickets are $23 per carload at holidaylightshow.com; or $25 at the gate if available. Hot chocolate and festive decorations will be available to buy at the gate.
The Buffalo Zoo (300 Parkside Ave.)
While all the light shows are family-friendly, this one is especially geared toward little ones. In addition to the lights, the event also has the chance to meet Santa or the ice princesses. Running from 5 to 9 p.m. on select nights from Nov. 27 to Jan. 2, the after-hours winter wonderland has vibrant light displays, holiday music and warm treats like s'mores and hot cocoa. Kids can visit with Santa until Dec. 23 (he gets pretty busy after that) and with the ice princesses from Dec. 26 to Jan. 2.
Tickets are $15.50 for non-member adults, $10.50 for non-member children, $10.50 for member adults, $7.50 for member children and free for children under 24 months. To purchase tickets and see the full list of packages, visit the zoo's website at buffalozoo.org. For adults, the zoo also is offering specialized packages like Four by the Fireside ($65.95) and Cheers New Year's! ($40) for those looking to make a night of a double date or book New Year's plans.