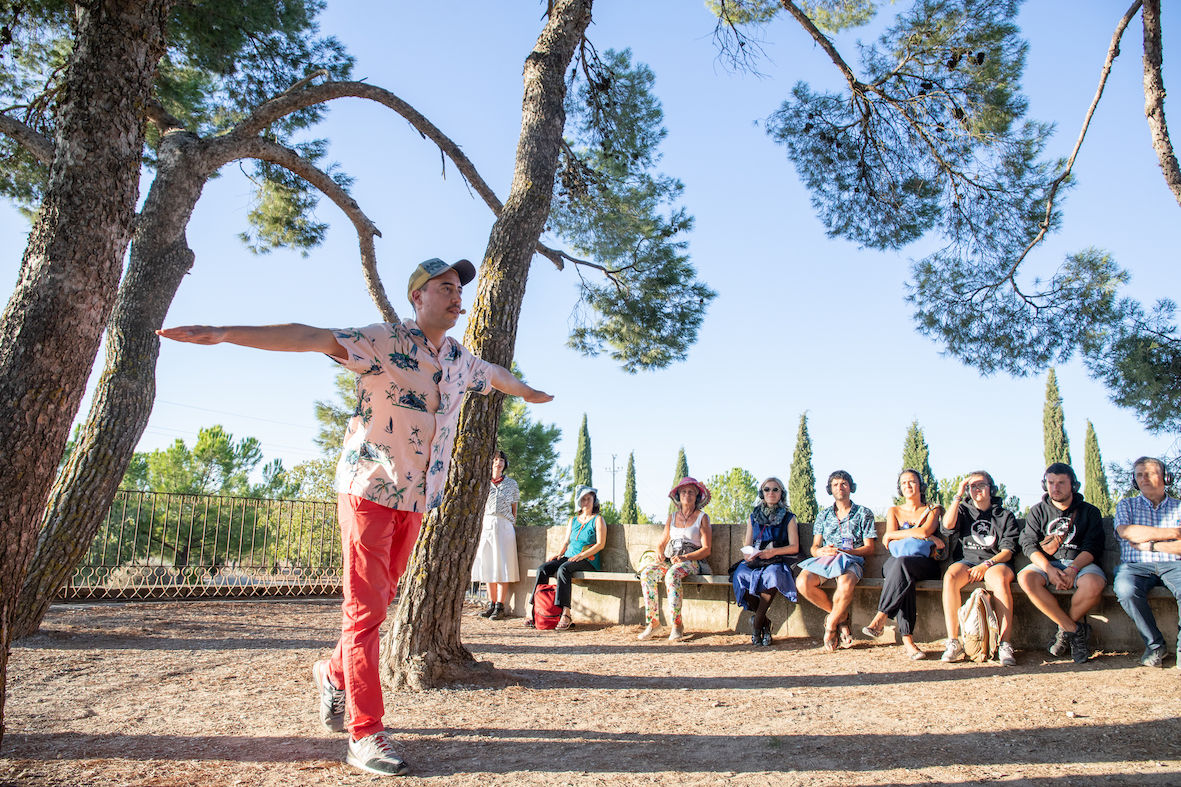 Here we are in the middle of the summer, a time when, in the old reality, many of us would be hitting four, five, maybe even six concerts a week, making hay while the sun shines, and storing up our live music memories. Alas, despite gradual reopenings with greatly reduced capacities, and creative attempts to craft new socially distant concert experiences, things have changed with a vengeance.
Like you, I dearly miss the communal live music experience. But for me, the social aspects were never the whole story. Most of my memories of thousands of live music experiences are personal. I remember who I went to most of these shows with and the bonding through shared experience. But the deepest things invariably happened when the music and the atmosphere collided to create the feeling of my soul expanding.
The best concerts changed me, and I'd like to think they changed me for the better. The idea all along has been to take that feeling and nurture it, and do something worthwhile with it.
Rather than simply and stubbornly bemoaning the state of our shared reality, a more worthwhile approach might be digging to the core, discovering the essence of what the live music experience has been offering us, and finding new, creative ways to feed and nurture ourselves.
Ask yourself what it is in your psyche that the communal live music experience speaks to. Then explore alternative ways to give that part of your psyche a workout. That way, when we finally can safely have mass shared concert experiences again, we'll have done some worthwhile work on ourselves, and we'll perhaps be better for it.
Better concert buddies. Better friends. Better strangers. Better citizens. Better people.
Here are a few options I've been exploring.
The Art of Walking
Artpark has the benefit of being a live music venue and an ever-evolving outdoor art exhibit. The Art of Walking offers a curated tour of the park in small, socially distanced groups as wireless headphones pipe in ambient sounds of the park, music and observations from the tour guide. Artpark's website describes it as "a moving meditation combining walking, stillness, listening and site-specific performance in which all are active participants exploring the nature, poetry and story of Artpark while adhering to social distancing guidelines."
What appeals here is the opportunity for reflection in a beautiful environment, one that's already familiar to us from so many memorable live music experiences. Artpark Executive Director Sonia Clark said the series, which carries on through August, has been positively received. "It's a meditation, outdoors, all at a safe distance," Clark said. "And many people tell me the feeling they get from the experience is one of healing and relief."
If you're like me, you could probably use a bit of that right now.
Make a playlist, take a hike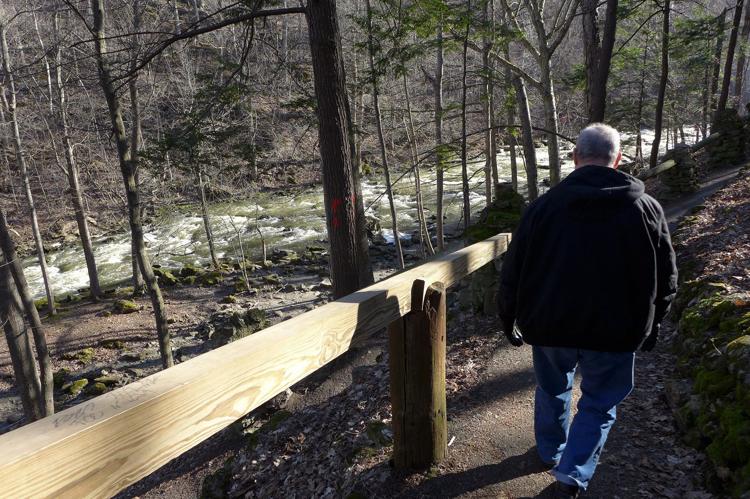 The power of music, while most viscerally experienced in the live setting, can also be deeply felt alone. Long before I attended my first concert, I had become accustomed to having profound musical experiences while listening to records for hours through headphones. These experiences were educational, meditative and often thrilling, as they allowed me to focus on the music as my imagination created its own images. Even at the height of concert season, I'd still make time to be alone with the music and my thoughts. Doing this enriched the live music experience.
Curating a playlist for a hike, with a good pair of headphones (or better-than-average earbuds, if you insist), is a great way to get deeper into music while taking in the beauty that surrounds us – the very beauty we might not see, when we're busy going to concerts.
I recently had a positive experience hiking through Akron Falls Park while listening to My Morning Jacket's "The Waterfall." There is a beautiful waterfall in the park, as well as a broad range of birds, lush plant life and some very cool, winding trails.
After "The Waterfall," I turned to a playlist I made to accompany my sojourn and was struck by a song called "Bravado" by Rush. "And if the music stops/And there's only the sound of the rain/All the hope and glory/All the sacrifice in vain … But if love remains/though everything is lost/We will pay the price/But we will not count the cost," insists the song's poignant lyric. I'm not ashamed to reveal that I sat on a rock by the water and had a good, long, healthy cry.
Learn something new
Live music appeals to our desire for both intellectual and spiritual adventure. At its best, that music challenges us and exercises parts of our brains that can often lay dormant after being deadened by dull routine. Learning something new – whether that means playing an instrument, planting something and overseeing its growth, or watching a film or documentary involving a subject unknown to you – works on those same parts of the brain and, as silly as it might sound, the spirit.
If you love live music, but don't play an instrument, now would be a good time to give it a go. Many of our area's finest musicians are teachers, and most are offering online lessons for all skill levels. There also are music schools – Boulevard Music Lessons is one example – where you can participate in group and private lessons via Zoom or Skype.  
Write a letter or start a journal
Writing can be incredibly therapeutic. You never know how much angst you've been building up, how many things you've been hiding from, or how many feelings you've been suppressing until you sit down with a blank page (or empty Word document).
It doesn't matter what you write. However, in these days of somewhat enforced isolation, many of us have begun to drift away from significant people in our lives – friends, family, colleagues. Writing a letter – not a text – and mailing it, perhaps with a photo, is a great way to reconnect, particularly with an older family member who may not be digitally savvy. He or she will benefit from the communication. And you'll benefit from the writing.
Similarly, starting a journal might sound pretentious, but it needn't be. Writing your thoughts down is a good way to organize them. More significantly, it's a good way to discover thoughts that might have previously been drowned out by ceaseless activity.
Read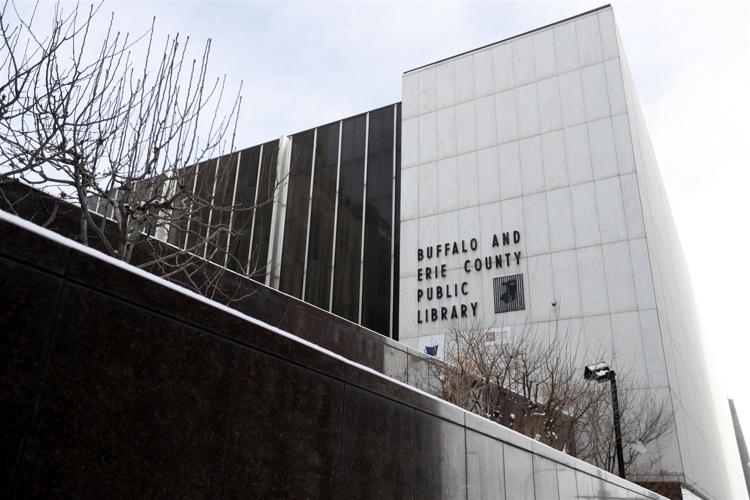 A world of wonder awaits if you broaden your reading horizons beyond social media posts and clickbait. We all do it – there's no judgment involved in this. But with most libraries in Erie County now offering curbside pickup and online checkout, now seems like the perfect time to break the habit and read something designed to inform, educate, elevate or entertain you.
Love live music? There are so many great biographies of musicians, including three I've read over the past few weeks – "On Some Faraway Beach: The Life and Times of Brian Eno," by David Sheppard; "Snakes! Guillotines! Electric Chairs! My Adventures in the Alice Cooper Group," by Dennis Dunaway; and "Pat Metheny: The ECM Years," by Mervyn Cooke. I'm currently reading "The Big Goodbye: Chinatown and the Last years of Hollywood," by Sam Wasson, and it offers a fascinating glimpse of a time in the history of cinema that should appeal to any film buff.
Stay up-to-date on what's happening
Receive the latest in local entertainment news in your inbox weekly!