Eddy Dobosiewicz, Buffalo's duke of Dyngus Day, has described the city's first Dyngus Day parade as "two guys named Stanley, their friend Walter and a pickup truck and some kids in costume."
And, with the Covid pandemic numbers rising and falling and rising again over the past year, it was looking for a while like Dyngus Day 2021 might have an even smaller turnout.
While the pandemic forced an intermission for the traditional post-Lenten celebration in 2020, plans are in place for the Dyngus Day parade to make a cautious comeback this year.
Consider it a testament to Polish fortitude and perseverance.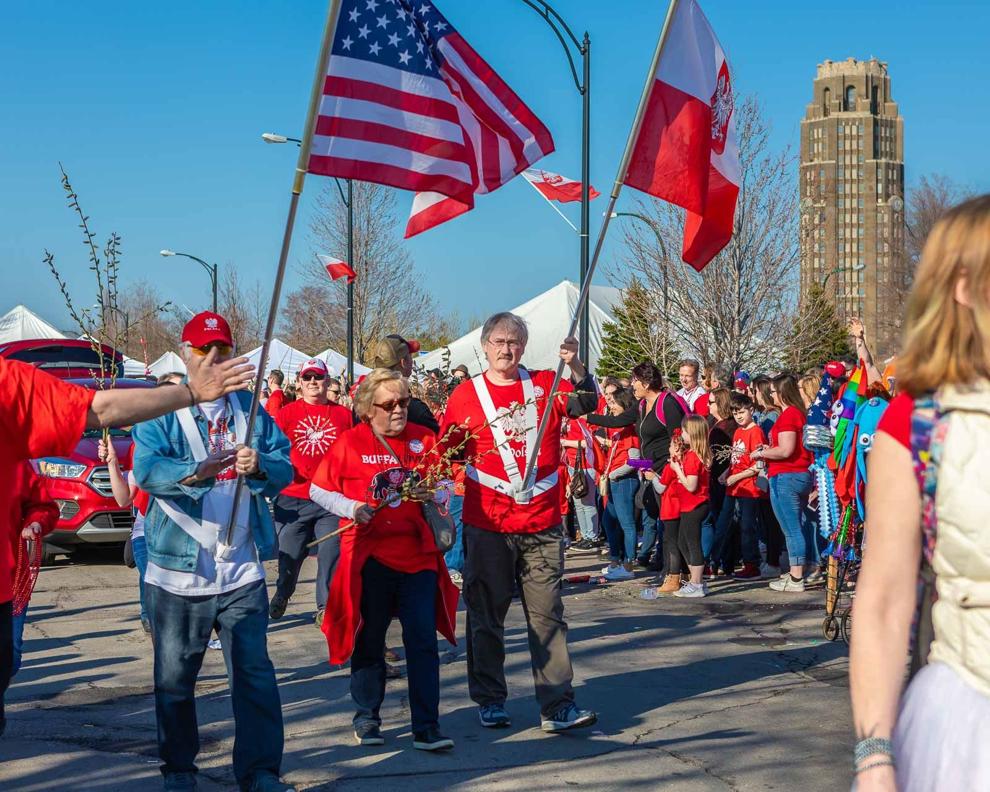 Over the past 15 years, Buffalo's Dyngus Day celebration has become famous, bringing in upward of 60,000 people to Historic Polonia on the city's East Side to mark the end of Lenten sacrifice and mark the season of rebirth. Pussy willows and squirt guns, though not required, added to the authenticity.
Now, for 2021, the party will continue in spirit if not in size (much like the Whos down in Whoville rejoiced despite the Grinch's interventions). Scaled down in number and length, the parade is planned as a reminder for the area's Polish community – and for everyone else who embraces the spirit of the white and red – that there is light after the darkness.
"The whole story of Dyngus Day is about renewal and fresh starts," Dobosiewicz said. "This parade is our statement to the community and to the world: Like the sun rises and sets, so comes Dyngus Day – it's a ray of hope."
Scaled-down parades are planned
During his briefing this week, County Executive Mark Poloncarz said he was concerned about keeping the festivities Monday to a minimum. Or else.
"I hope the folks associated with the Dyngus Day Parade understand that we are serious. Your car parade is OK. Your traditional parade is not going to be OK. And we have no interest in shutting anything down but if we have to we will, and we'll work with law enforcement to do so if that's the case."
Following state and local Covid-19 guidelines, the parade will indeed be on the smallish side, with no more than 200 participants. The procession will follow a shorter, wider route along Broadway from Memorial Drive to Fillmore Avenue – the heart of Historic Polonia – although previous parades could last as long as an hour and a half, Dobosiewicz says the 2021 version will wrap up in half that time.
Start time is about 5 p.m. April 5.
In addition to those changes with the parade, the scene will be different, too.
"Bringing tens of thousands of people to the East Side, it's not going to happen," Dobosiewicz said. "There are no events, no tent city, no big parties in church halls, and we aren't bringing in buses of people."
Rather, he explained, the point of this year's parade is to provide some inspiration and hope to people who are worn out from a year of pandemic protocols. The parade will be livestreamed on the Dyngus Day website and Facebook page so folks can celebrate at home or safely with family and friends.
"We don't want to put people at risk. We encourage people to celebrate at home, cook some good Polish food, go to Redlinskis, get some Belvedere vodka," Dobosiewicz said. "The point is we have to get on with living."
In Niagara County, the North Tonawanda Common Council echoed that sentiment by approving a Dyngus Day parade for its own Polonia. In submitting a request for the parade, Joe Marranca of the North Tonawanda Neighborhood Watch Group noted that his organization originally planned the parade for 2020, before everything was canceled.
The parade will begin at about 4:30 p.m. April 5. The rebooted event will follow social distancing rules as it proceeds down Oliver Street between 11th and 1st avenues, concluding near the Dom Polski Club.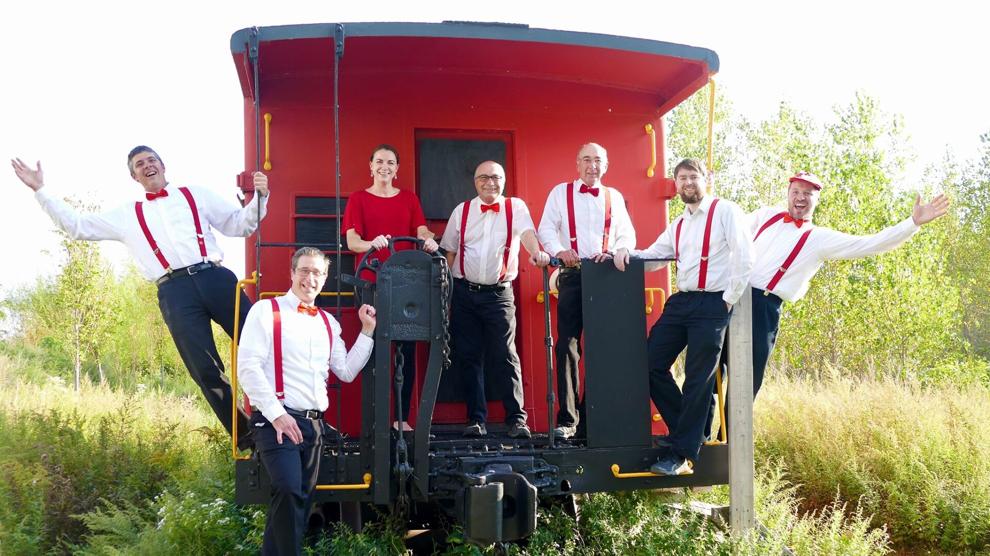 Even the Big Easy is getting into the act. That would be the Big Easy in Buffalo, a music series that has been livestreaming performances through the pandemic. The series is hosting the Buffalo Touch polka band's Dyngus Day party live at 5:30 p.m. April 3, with the concert rebroadcast all during the day April 5. They Big Easy also will be replaying a September show with Hocus Polkas.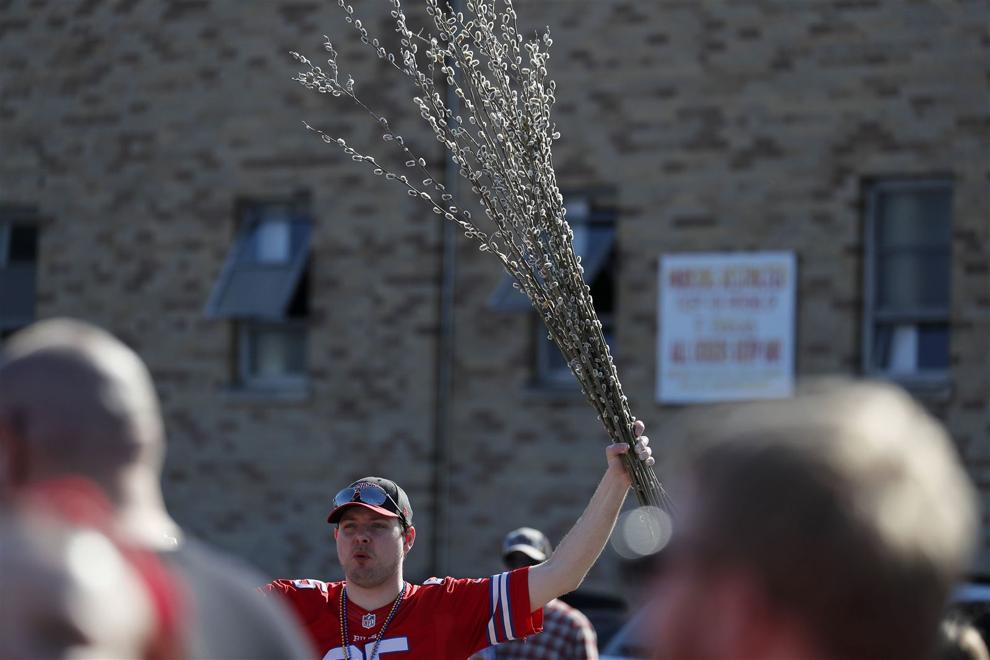 Some traditional venues are hosting celebrations for a fortunate few on April 5; most require advance tickets.
The Polish Cadets of Buffalo (927 Grant St.) is breaking up its party into three sessions between noon and 11 p.m., starting off with a family friendly session. Tickets are $35 each and include music by Tom Mroczka and the Music Box Band in addition to a meal. Check on ticket availability at polishcadetsofbuffalo.com.
In the heart of Polonia, the Adam Mickiewicz Library and Dramatic Circle (612 Filllmore Ave.) will have two events on April 5. The "VIP Indoor Section" will welcome guests to Mickie's Lounge for food from Babcia's Pierogi, a drink and a gift package for $50 a person. Each ticket is for a two-hour time slot, with openings beginning at 1:30 p.m.
Ticket holders for the outdoor section will pay $5 and have two hours of access to Babcia's Pierogi food truck in the Mickiewicz parking lot, a limited bar and a taste of normalcy behind the masks. Find out more at the club's Facebook page.
The rest of us will be left to make a day of it watching the "Na Zdrowie Polka" on YouTube, perhaps raising arms for a lively, galloping Krakowiak or raising glasses for a toast of Krupnik. We may never learn "Who Stole the Kishka?," but one thing we do know, as Dobosiewicz likes to say: "Dyngus is not just a day – it's a state of mind."