Even in 2021, summer means festival season. Yes, we'll be missing some favorites this summer like Canal Fest of the Tonawandas and BurgerFest, which were forced to cancel because of Covid-19 concerns. Others have turned into virtual events like Juneteenth Festival of Buffalo (June 14-20). And a few are still making decisions, like Music Is Art, which is committed to being an in-person event but hasn't set a date.
Yet there are still nearly 30 festivals committed to happening this summer. Now, things may look different at most of these events. You may need to wear a mask and keep your social distance. Some larger events like Taste of Buffalo and Buffalo Wing Fest plan to sell tickets by timed sessions, so you won't be able to hang out all day. But you will still be able to enjoy the food, drink, games and fun. Here's a look.
June 10: Fairy House Festival. Noon to 4 p.m. Artpark, 450 S. Fourth St., Lewiston. Fairy houses, music, street theater groups, interactive performances. Timed tickets are $10 and must be ordered online.
June 12: Buffalo's BESTival. 10:30 a.m. to 5 p.m. Cuppa Culture, 10255 Main St., Clarence. Artisans and Crafters Outdoor Market features more than 20 vendors and small businesses. 
June 12-13: Celtic Faire. 10 a.m. Genesee Country Village and Museum, 1410 Flint Hill Road, Mumford. Celebrate all things Scottish, Welsh and Irish through authentic music, dance, food and drinks. Entertainment by Gates Keystone Police Pipes & Drums and Rochester Scottish Pipes & Drums.
June 19: Strawberry Moon Festival. 4 to 10 p.m. Artpark Outdoor Amphitheater, 450 S. Fourth St., Lewiston. Native American musicians and artists. $7.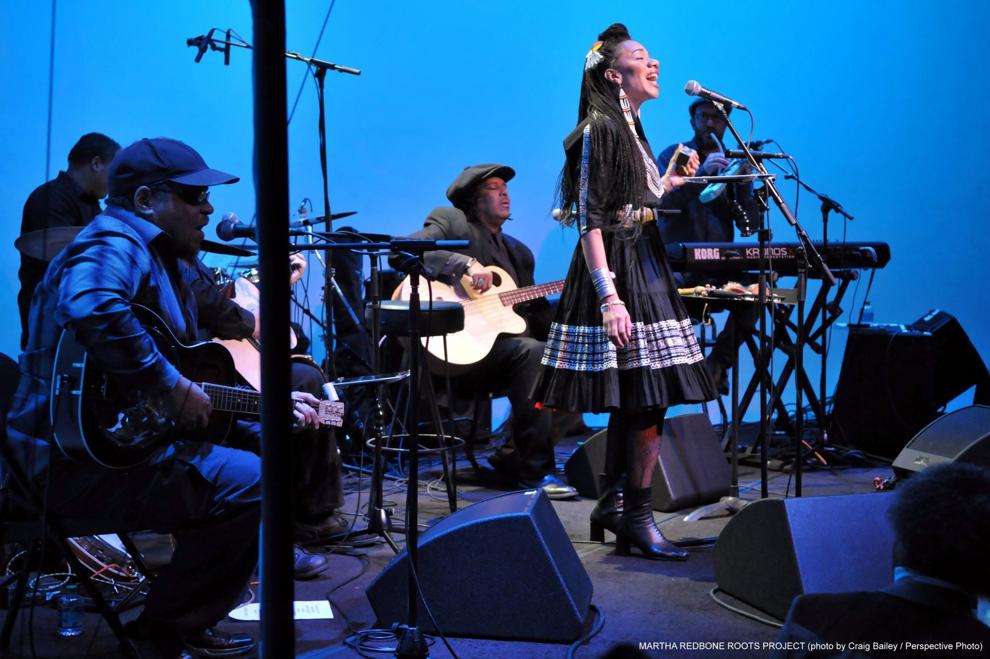 June 19-20: Lewiston GardenFest. 10 a.m. to 5 p.m. Along Center Street, Lewiston. More than 70 vendors selling flowers, plants and garden essentials along with speakers, demonstrations and a free garden walk. This year's theme is "Bee Power, Our Friends in the Garden."
June 26-27: Roycroft Summer Arts & Crafts Festival. 10 a.m. to 5 p.m. Fine art in wood, metal, fabric, jewelry, clay, glass, book arts, prints, drawing, painting and photography. Classic Ice Rink, 41 Riley St., East Aurora. $5.
June 26-27: Buffalo-Style Garden Art Sale. 10 a.m. to 4 p.m. Buffalo & Erie County Botanical Gardens, 2655 South Park Ave. Outdoor art sale, live music and food trucks. 
June 26-27: Lockport Outdoor Arts & Crafts Festival. Hours are 11 a.m. to 5 p.m. June 26 and 11 a.m. to 5 p.m. June 27. Along Main Street, Lockport. More than 250 arts and crafts vendors from across the country, plus food and family activities.
July 2-4: Ellicottville Summer Music Festival. Pet parade. Music by Tommy DeCarlo (current lead singer of Boston), 7 p.m. July 3; Steve Augeri (former lead singer of Journey), 9:15 p.m. July 3; Buffalo Philharmonic Orchestra with fireworks, 8 p.m. July 4. Holiday Valley Resort, 6557 Holiday Valley Road, Ellicottville.
July 10: Bug Fest. Group 1 is 1 to 2:15 p.m.; Group 2 is 2:30 to 3:45 p.m. Lewiston Public Library, 305 S. Eighth St., Lewiston. Insect-related activities, demonstrations, storytelling by Karima Amin, a butterfly release and bug-themed games. Registration is required. 754-4720.
July 10-11: Taste of Buffalo. Along Delaware Avenue, from Niagara Square to North Street. Tickets are sold in advance only in timed sessions; $20 includes meal tickets.
July 23-24. Sidewalk Sale and Vendor Marketplace. East Aurora. Villagewide sidewalk sale for brick-and-mortar businesses, 9 a.m. to 4 p.m. both days (Main Street will be open). Vendor Marketplace for other vendors, 9 a.m. to 4 p.m. July 24 in the Classic Ice Rink, 41 Riley St., East Aurora.
July 24: Buffalo on Tap. Hamburg Fairgrounds, 5600 South Park Ave., Hamburg. Beer sampling, live music, souvenir glass and more. Timed tickets are sold. $35 to $55. Facebook.
July 24-25: Garden Walk Buffalo. 10 a.m. to 4 p.m. Free self-guided tour of gardens in several communities. Map and headquarter locations to be announced. Website and Facebook.
July 25-Aug. 1: Quaker Days. Four Corners in Orchard Park and the Pavilion, 60 S. Lincoln Ave., Orchard Park. Multiple activities include music, movie ("The Princess Bride," 8:50 p.m. July 29), Village Ice Cream Social (6 to 9 p.m. July 30), Lion's Club Classic Car and Cruise Show (11 a.m. to 4:30 p.m. July 31).
July 28: Taste of Orchard Park. 5:30 to 9:30 p.m. The Four Corners in the Village of Orchard Park. Food from area restaurants, entertainment and children's activities. 662-3366.
July 31: Discover Kenmore. 10 a.m. to 4 p.m. 2900 Delaware Ave., Kenmore. More than 75 vendors, musicians, artisans, food trucks and shopping.
July 31: Springville Fiddlers Green Country and Bluegrass Festival. Live music beginning at 11 a.m. at three venues along Franklin Street: Fiddler's Green Park, Heritage Park and Concord Mercantile General Store. Plus clogging demonstrations, historic demonstrations, food vendors, car cruise-in and crafts.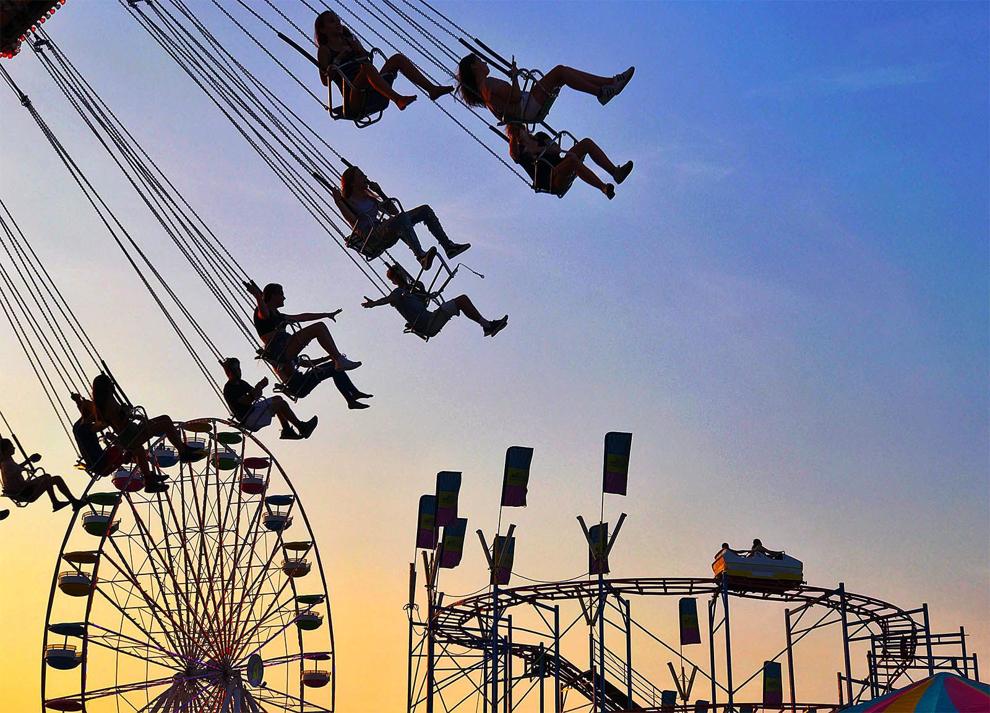 Aug. 5-8: Eden Corn Fest. Hours: 3 to 11 p.m. Aug. 5 and 6; noon to 11 p.m. Aug. 7; and noon to 10 p.m. Aug. 8. American Legion Post 880, grounds on Legion Drive, Eden. Midway rides, craft fair, auto show, parade and food.
Aug. 5-9: Lucille Ball Comedy Festival. National Comedy Center. 203 W. Second St., Jamestown. Multiple daily events priced separately include live performances, shows, trivia contest and tours. Featuring Jeff Foxworthy (Aug. 5) plus David Spade, Kevin Nealon and Rob Schneider (Aug. 7).
Aug. 11-22: Erie County Fair. Hamburg Fairgrounds, 5600 McKinley Parkway, Hamburg. Midway rides, food, demonstrations, family entertainment, music and parades. Tickets are $13.50 and sold in advance only; kids 12 and younger are admitted free but need a ticket. Grandstand events are extra.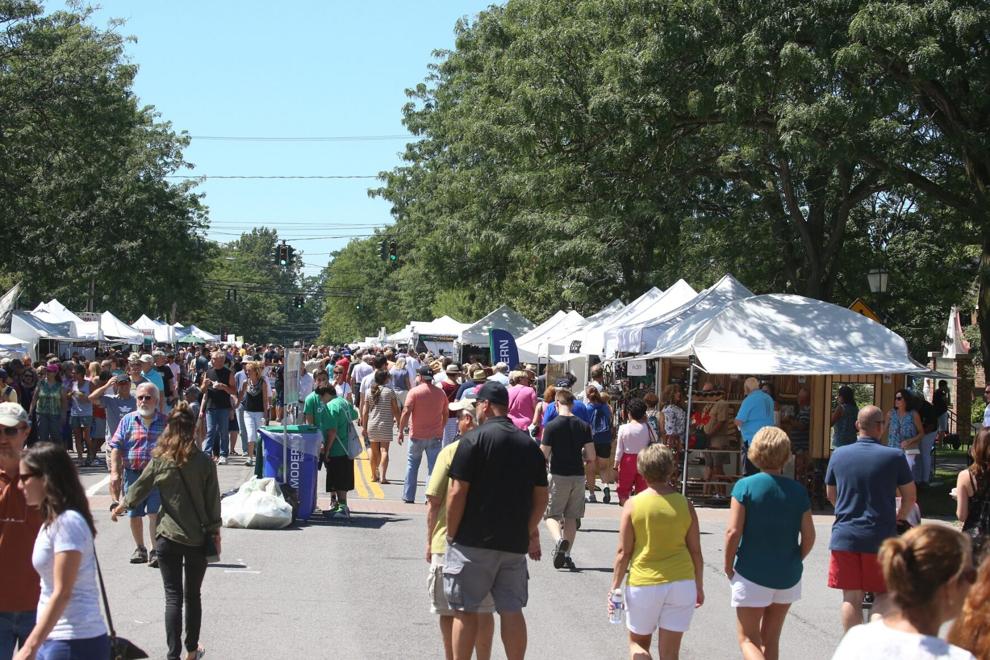 Aug. 14-15: Lewiston Art Festival. 10 a.m. to 6 p.m. Aug. 14 and 10 a.m. to 5 p.m. Aug. 15. Along Center Street, Lewiston. Art, jewelry, sculpture, ceramics, photography, crafts and more from 175 artists from across the country. Plus Chalk Walk competition, food, drink, music and family entertainment. 754-0166.
Aug. 14-15: Iroquois Market at the Art Festival. 10 a.m. to 6 p.m. Aug. 14 and 10 a.m. to 5 p.m. Aug. 15. Hennepin Park Gazebo. Iroquois Market brings to life the history of Native American heritage. Celebration of traditional and contemporary culture through art, music, drumming, children's activities and dance.
Aug. 29: Beau Fleuve Music & Arts. Buffalo Central Terminal. Celebration of music, arts and culture with silent disco, vendors, games, family fun area and food trucks.
Aug. 29: Wild Wing Festival. Noon to 4 p.m. Gooseneck Hill Waterfowl Sanctuary, 5067 Townline Road, Ashford. Music and food. See 750 ducks, geese and swans plus guided bird tours ($2). Admission $10 adults, $5 for children under 12.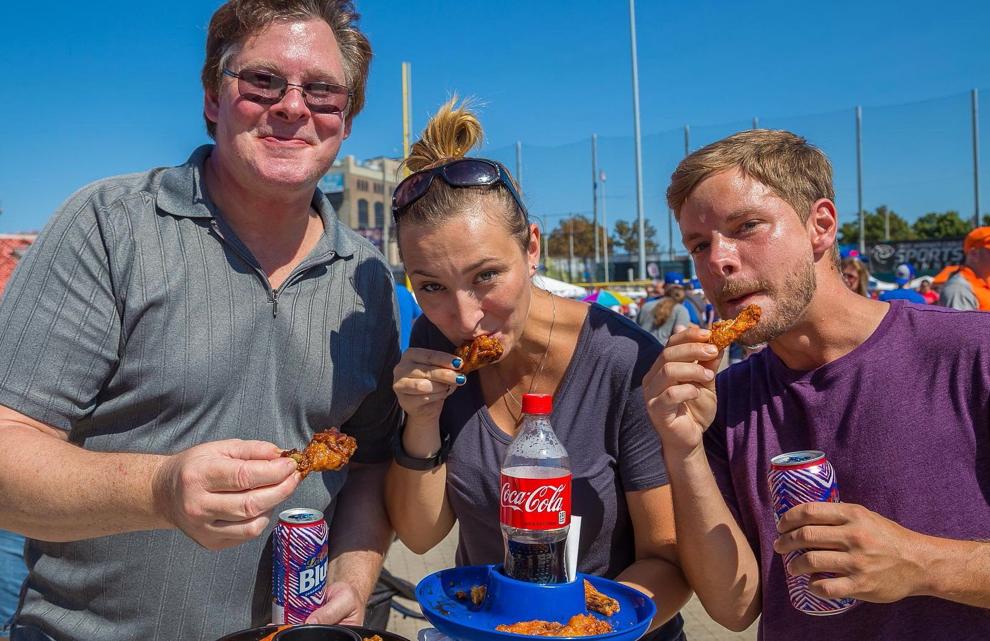 Sept. 9-12: Niagara County Peach Festival. Academy Park, Lewiston. Opens at 5 p.m. Sept. 9-10, 11 a.m. Sept. 11-12. Peach shortcake, food, a parade, entertainment, rides and games.
Sept 18-19: Niagara Celtic Heritage Festival & Highland Games. 10 a.m. Niagara County Fairgrounds, 4487 Lake Ave, Lockport. Celtic music, dancers, athletics, clans, food, living historians, attractions, vendors, special events and children's activities.
To be part of the Festival Guide: If your festival is not listed, please email your information to gustocal@buffnews.com.