Some call it disc golf. Others say Frisbee golf, or simply, "frolf."
For those who play, disc golf can be a nice hobby or a more serious competition. Luckily, we're here to tell you a little about it, what you'll need and some of the best area courses to play.
Simply put, it's an outdoor game played in the format of golf, except instead of golf clubs and balls, you have Frisbees and baskets. Instead of country clubs and bigger, open greens, disc golf usually takes place on denser, narrower paths in parks.
The object of the game is to throw your Frisbee the least amount of times to get it into the basket. The player with the lowest score at the end of the course wins. There's usually 18 holes (they're called holes still, although you throw at baskets), and the baskets are usually marked on a map at the beginning of each hole. If you ever find yourself lost on a hole, look for a metal pole standing vertical and a carriage attached with chains surrounding it. Official rules can be found on the Professional Disc Golf Association's website.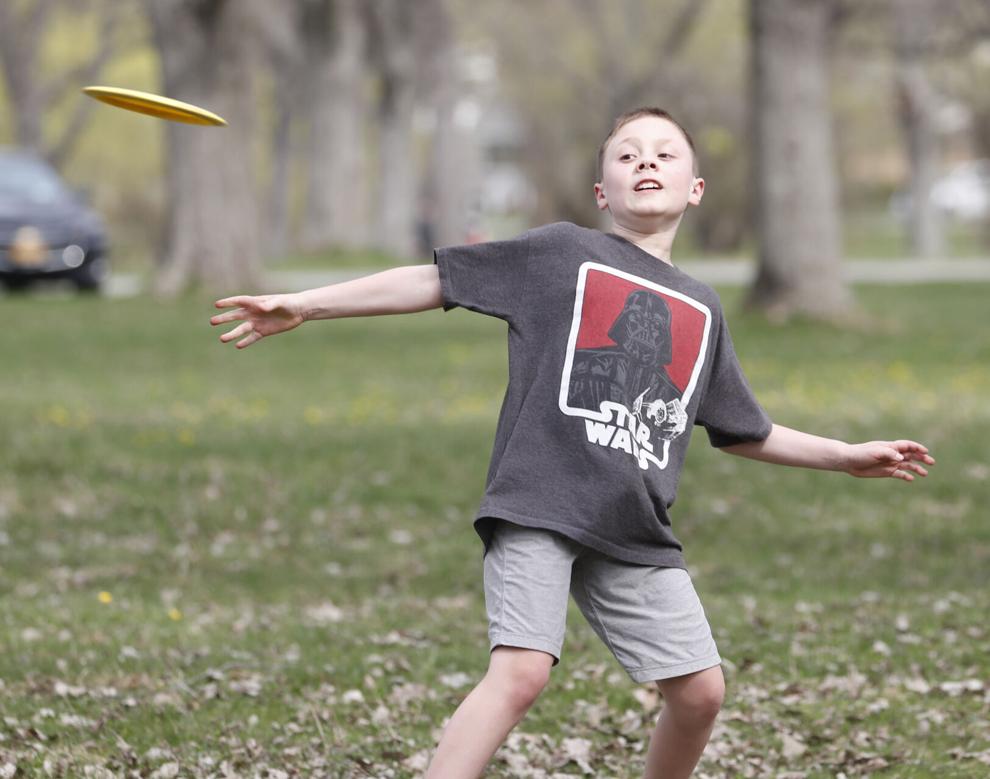 It's relatively inexpensive to get started as compared to golf. All you need is appropriate outdoor clothes, a Frisbee or two, and maybe some water, sunscreen and a bag.
When it comes to clothing, dress for the weather and wear something you don't mind getting dirty or wet including footwear. Courses are usually in the middle of parks and you'll find yourself frequently going off trails. Athletic sneakers are good and hiking boots are better options for the colder, muddier days.
Your Frisbee is the most important thing. There are three kinds: drivers (long-range), mid-range and putters. If you're only going to go with one or two to start, it's best to buy a driver or a mid-range. These can be purchased at spots such as Buffalo Sports, Phatman Disc Supply and various online and local retailers. Or, perhaps you have a generous friend who is willing to lend you a disc.
There are four numbers on the front of the discs that tell you how a disc will act when you throw it. The four numbers you'll see from left to right represent speed, glide, turn and fade. Speed is obvious, glide is how much a disc will stay aloft, turn is how far to the right it will go, and fade is the left. Beginners typically want something a little more even with turn and fade, while speed and glide are more dependent on your throwing style.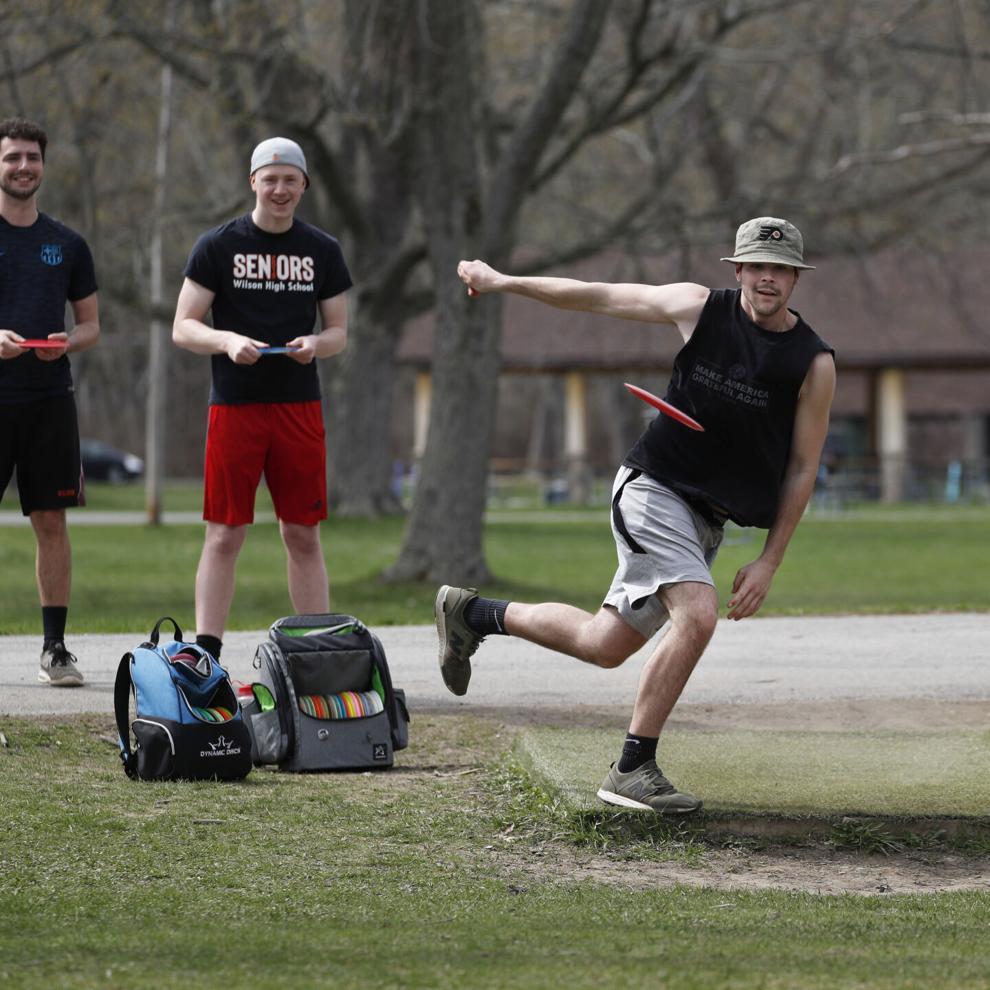 Bags aren't required, but preferred. A lot of players have disc golf bags to hold their discs, water bottles, towels and anything else they need. A drawstring gym bag or backpack will work just fine, too.
The only other thing you need to get started is a friendly attitude. Frisbee golfers are considerate people who care about others and nature. With the ongoing pandemic, it's important to maintain a safe distance from other players.
Also be aware of your surroundings on the course and make sure you aren't interrupting someone's game with your own or holding players up. If you are going at a slower pace, let others "play through," which means allowing others to go ahead of you on a hole so they can continue their game without waiting too long for you to finish holes.
If you find another player's disc, check the back to see if they wrote their name and number on it so you can return it. Another obvious yet important thing to mention is not to litter. Leave the course the way you found it.
1 Ellicott Creek Drive, Tonawanda (693-2971)
This 18-hole course is beginner-friendly with a more open layout. The distances between the tees and baskets are relatively shorter, making it ideal for beginners. The last few holes are more challenging. Admission is free. Hours: 7 a.m. to 9 p.m. every day; open year-round.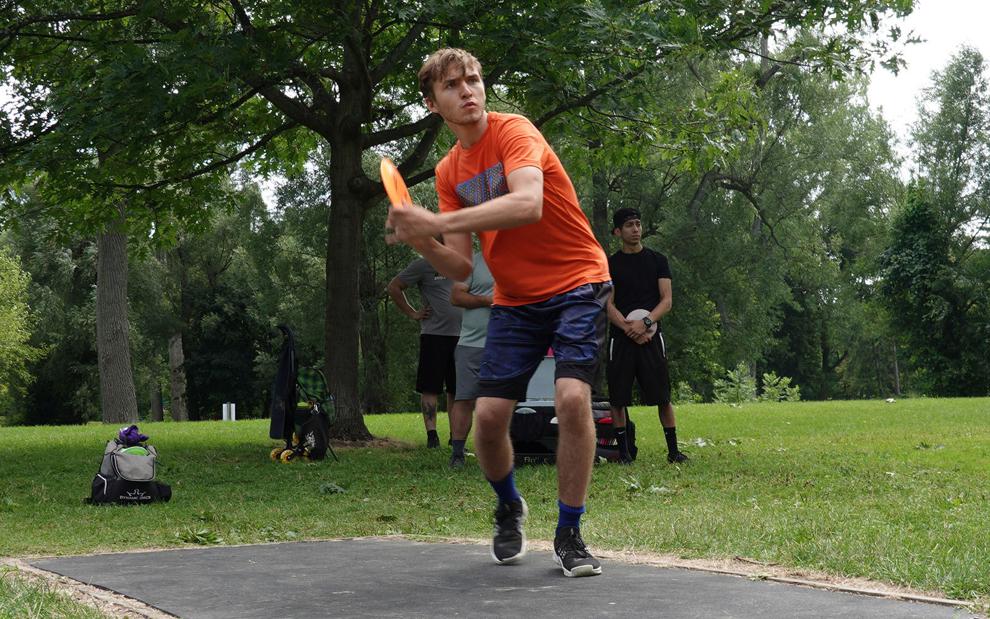 2220 Como Park Blvd., Lancaster (683-5430)
This 18-hole course is a bit more challenging, with diverse terrain and a couple of waterways. Some holes are more flat and open, while others are narrow and between trees. Several holes have baskets set near water, although they do not require you to throw over water. Free. Hours: 8 a.m. to 6 p.m. daily.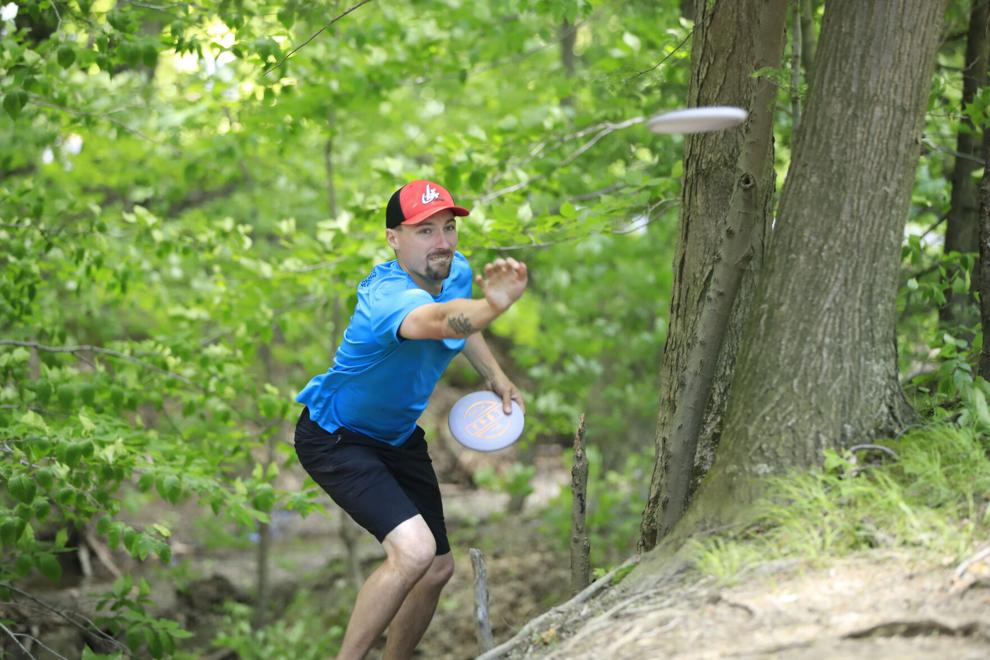 6121 Chestnut Ridge Road, Orchard Park (662-3290)
The Ravine is an 18-hole course with one of the most scenic opening tees. The course begins directly to the right of the ski lodge on top of the hill, overlooking Buffalo. This is a dense, well-covered course with tight trails that lead over the side of a ravine. Most holes have trails leading down to the bottom, should you accidentally overthrow. It isn't the most beginner-friendly course, but it appeals to players of all skill levels. Free. Hours: 9 a.m. to 5 p.m. Sunday through Friday, 9 a.m. to 8 p.m. Saturday; open year-round.
2136 Oakfield Road, Grand Island (404-4214)
With slightly longer holes, this 18-hole course is perfect for practicing your driving skills. It's an open course that's fairly easy with some water hazards. Price: $7 per vehicle (from June 28 to Sept. 2). Hours: 9 a.m. to 6 p.m. weekdays, 8 a.m. to 6 p.m. weekends and holidays.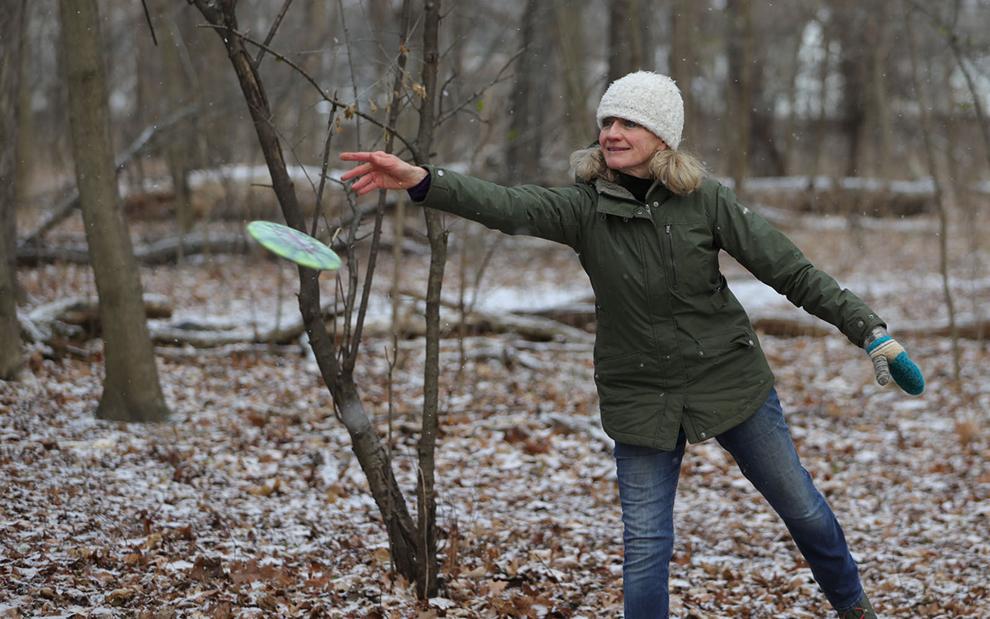 1 Pine Woods Drive, North Tonawanda (695-8520)
Another 18-hole course near Ellicott Creek, Pine Woods is also short in distance. It has a flatter terrain, but there are more trees throughout the course. It's a perfect place to practice your accuracy and technicality. Free. Hours: 7 a.m. to 9 p.m. every day.
9198 Sauer Road, Eden (992-4374)
Hawk's Landing is a fun course that requires a lot of accuracy while still being welcoming to beginners. This 18-hole course is densely wooded but well-maintained by owners Doug and Mary Opiela. It even has a pro shop where you can buy new discs and other gear, as well as a mini disc golf course built-in. Cost is $3 Monday through Friday, $5 on weekends and holidays (day passes and season passes also available). Hours: 8 a.m. to dusk daily from April 1 to Oct. 31.