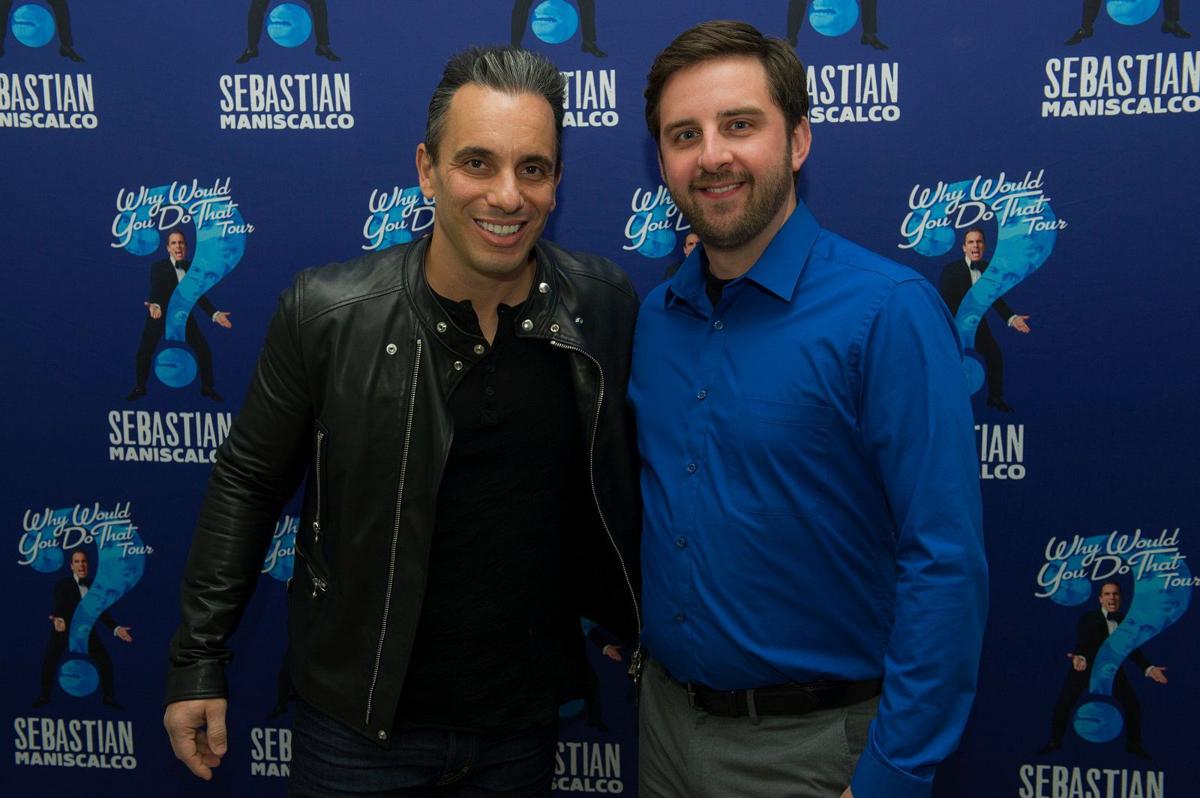 When Brian Herberger was growing up in North Buffalo, he loved watching comedy. But Herberger thought the closest he could come to it in Western New York was getting a job as a bartender to watch local stand-up shows.
"I just wanted to watch as many shows as I could," said Herberger, who got a bartending license and a job at the former Comix Café in Tonawanda after he turned 18.
"I thought that was the closest thing I could get to, to get paid to watch comedy shows. Then they started an open mic, and I always wanted to do it. The first one I did went really well, and I got the bug after that."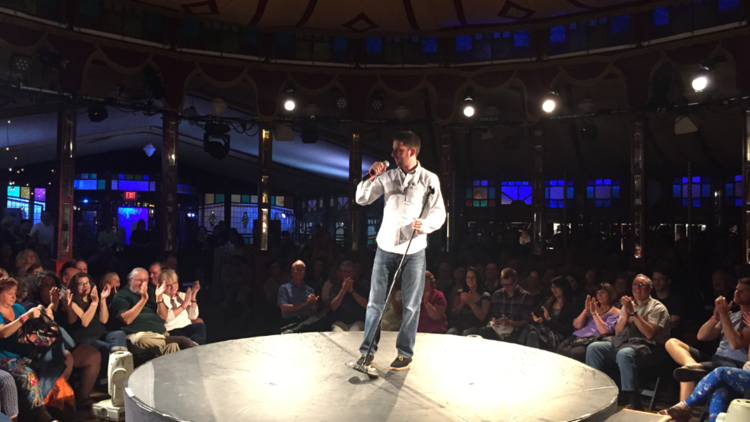 From there, Herberger's comedy dreams had a few ups and downs. Shortly thereafter, Comix Café, then the area's only dedicated comedy club, closed, leaving a number of local amateur comics without a stage to perform on. Nietzsche's in Allentown started a comedy open mic, and Herberger would head there to practice his craft, talk with other performers and get booked on small shows in the area.
Eventually, Herberger worked his way into the industry, picking up hosting duties at the Comedy Club in Rochester and Helium when it opened in Buffalo in 2012. Soon, he became a feature act at the clubs.
While he was getting better as a comedian, Herberger worked as a teacher in the Amherst School District. As it turns out, teaching helped him develop quicker as a stand-up than he would have if he was just doing open mics.
"I've always said that I got better at stand-up from being a teacher, and I got better at teaching from being a stand-up," he said. "A lot of it is setting the tone from the very first moment and establishing respect and control, being able to engage and keep everybody's attention. It can be a lot of crowd control in a classroom. Kids, like an audience, will try to figure out what you're all about and what your sense of humor is. Both professions helped build my confidence. I wasn't exactly trying out bits on my kids, but it gave me more confidence on stage."
Herberger won Helium Comedy's "Buffalo's Funniest Person" contest in 2015, beating out dozens of other comics. On the night of the finals, he offered self-deprecating humor with jokes about hometown pride, bars that close late and the problems he has with Canadians.
That summer, Herberger decided to move to Connecticut near New York City to enter the next stage of his career. He got another teaching job in East Harlem, but Herberger received more bookings in nearby Albany and New Jersey than he anticipated.
"It worked out well in that sense," he said. "It opened up different opportunities that I didn't expect."
After a year in Connecticut and finding success outside of the tough New York scene, Herberger moved to Raleigh, N.C., to live with his fiancé, Lauren, in 2016.
"I left my teaching job to give it a shot in New York, but then I figured that I didn't have to live there to do what I wanted to do, which was work on the road.," he said. "I decided that the best place for me to be right now is down here in North Carolina."
While Herberger had experience working in comedy clubs, performing in larger venues like a theater is relatively new to him. It was Maniscalco who gave him his first opportunity, when the nationally touring comic was looking for a local act to open for him for a pair of Rochester shows in November 2016.
"Those were the biggest crowds I had ever performed in front of," Herberger said. "It was definitely the biggest deal (in my career) at that point."
Herberger kept up on Maniscalco's touring schedule. When he saw shows in his new home of North Carolina, and his old home in Buffalo, he called Maniscalco's team for another opportunity. They agreed to book him for both shows.
"I was a little nervous at first," Herberger said. "You can really only see the first couple of rows, so it doesn't really psyche you out in your head that you're performing in front of thousands. But when you get laughs and you can hear it, it definitely sounds like thousands. If you don't over think it and just do what you normally do in a club without talking to a table, it's similar in a lot of ways."
The Maniscalco shows have given Herberger confidence for his homecoming at Shea's.
"I'm more excited now," he said. "Shea's is definitely the biggest theater I've performed in. I don't think I'll approach it much differently. Like any show, when you have friends and family in the audience, it's a little different. There's added pressure, because you just want to do your best and have a really solid show. It feels good that I've had a couple of similar (type) shows under my belt."
The comedian has picked up many fans along the way, including some club managers.
"Brian is definitely one of my favorite local comics," said Shawn Eckert, manager of Buffalo Helium Comedy Club. "Every time I see him perform, he has new material that kills. Plus, he has the softest hands ever."
Andrew Kulaszewski, former manager of Helium, agrees.
"Brian had an effortless style," he said. "You immediately like him and can relate to him. It's no wonder that he's asked back everywhere he goes. And yes, he has the softest, sweetest hands."
Herberger has never been closer to his dream of working full-time as a comic. He still occasionally teaches but now as a substitute, which gives him the freedom to pursue more gigs. He's written a journal series for The Buffalo News leading up to the Shea's show (see the bottom of the page), and hopes to continue blogging afterward with Pateron support. He's thinking about booking more theater shows in the future, and even initiating a public speaking program for students to talk about his experiences and mistakes.
"There's still some work to do, but as far as traveling and getting into different clubs and weekends, which was the goal, I've done more of that than I'd ever thought I'd be able to do," Herberger said. "Right now, I'm doing everything I want to do."
Who:  Sebastian Maniscalco with Brian Herberger
Where: Shea's Performing Arts Center, 646 Main St.
Who: John Caparulo with Brian Herberger
When: 8 p.m. March 30, 7:30 and 10 p.m. March 31 and April 1
Where: Helium Comedy Club, 30 Mississippi St.
*Look back at Brian's stand-up journal:
Stay up-to-date on what's happening
Receive the latest in local entertainment news in your inbox weekly!