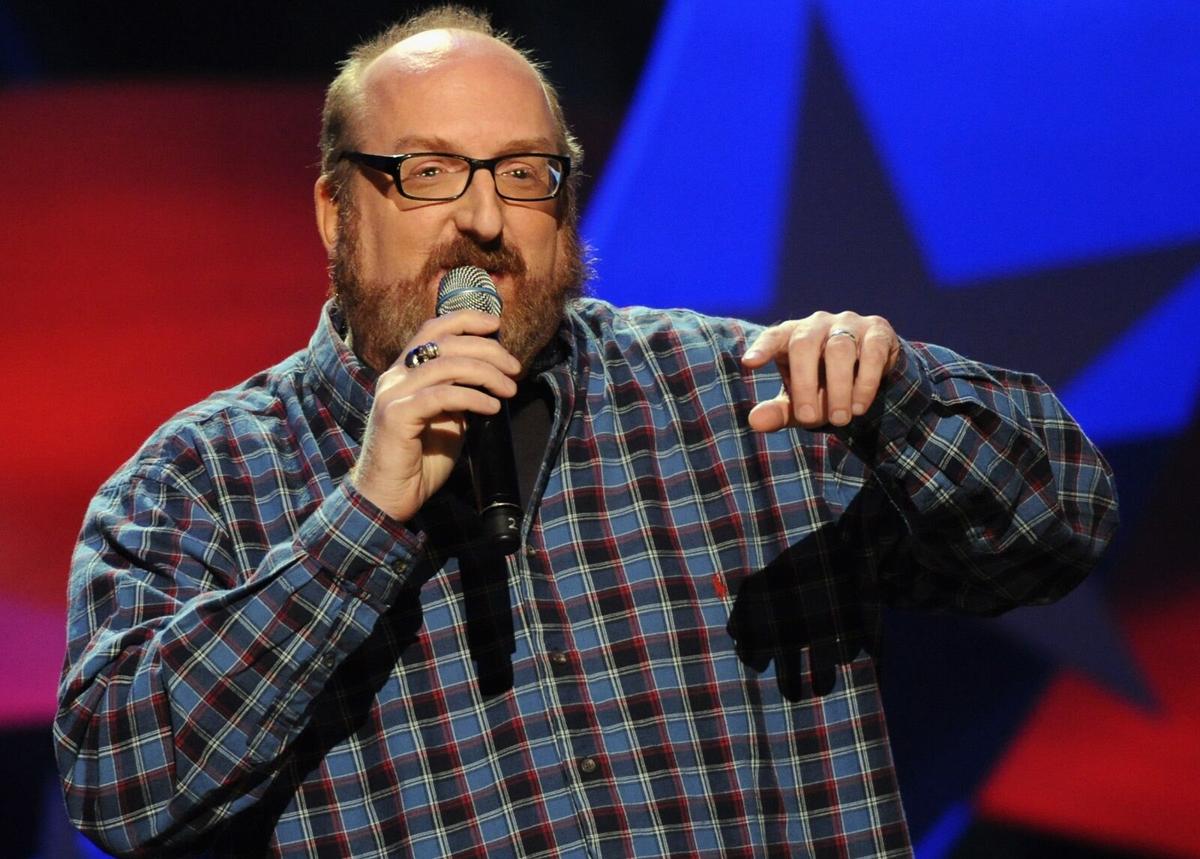 This year is shaping up to be a good one for comedian Brian Posehn.
After a 2017 that saw the release of his special, "25x2," his "Dungeons and Dragons" inspired podcast "Nerd Poker" is still going strong, he's putting the finishing touches on his first book "Forever Nerdy," and he's even eyeing a new special.
Posehn returns to Buffalo for four shows over two nights at Helium Comedy Club, April 20-21.
Question: Where is your comedy at these days and how is the new material going?
Answer: I'm working on the next special. As soon as last special is recorded, I immediately start crafting new material. Where it is now is that there's new material, but there is also stuff from the special that's better now. I find that you'll shoot something for a special, and then find other things that are even funnier about it.
Q: Even though you rarely comment on direct politics in Washington, it feels like politics is entering into nerd culture when they talk about superheroes, "Ghostbusters" or even the latest "Star Wars" movie. What do you think about how people are angrily debating these properties online?
A: That's a big thing, man. I kind of want to find a way to talk about it onstage, because I'm surprised, and as an old nerd, I feel like it's a younger generation that's gotten so divisive and how much passion goes into both sides. It's a new thing to me and it's disappointing.
When nerds got so mad that there were female "Ghostbusters," I was like, "Hey nerds, just be happy there's new 'Ghostbusters'!" That's how I am about the "Star Wars" stuff. Yeah, "The Last Jedi" wasn't perfect, but I enjoyed it a lot more than those prequels, and I feel people are getting as mad about ("The Last Jedi") as I did about those prequels. I don't see where the anger is coming from.
It's an amazing time to be a fan of anything because there's so much, and people are still mad. I can't get my head around it.
Q: Since you pull together people for "Dungeons and Dragons" games and a new Avengers movie is coming out, who would be on your super team to save the world from zombies or aliens?
A: To really defend us, comics are the last people I would call. Most of my friends are pretty useless in combat. I would call the biggest guys I know, like Joe Manganiello, who's thrown a punch before. I'm not calling Patton Oswalt to work on zombie team. He's seen as many zombie movies as I have, but that's not always going to be helpful.
Q: What movies, books, television or music have been lighting your hair on fire lately?
A: I'm so behind. I just finished (writing) the book so I wasn't doing anything fun. I wasn't playing any video games. I have "Call of Duty: WWII" that I loved but have barely been able to mess with. I just discovered season 11 of "The X-Files" and it's been really sharp and funny. That show's gotten political, which is strange, because I feel like everybody has.
Even I have, too, as I have two bits in my act now that touch upon the last two years, but in my way. I feel like you kind of have to say something, no matter what side you're on.