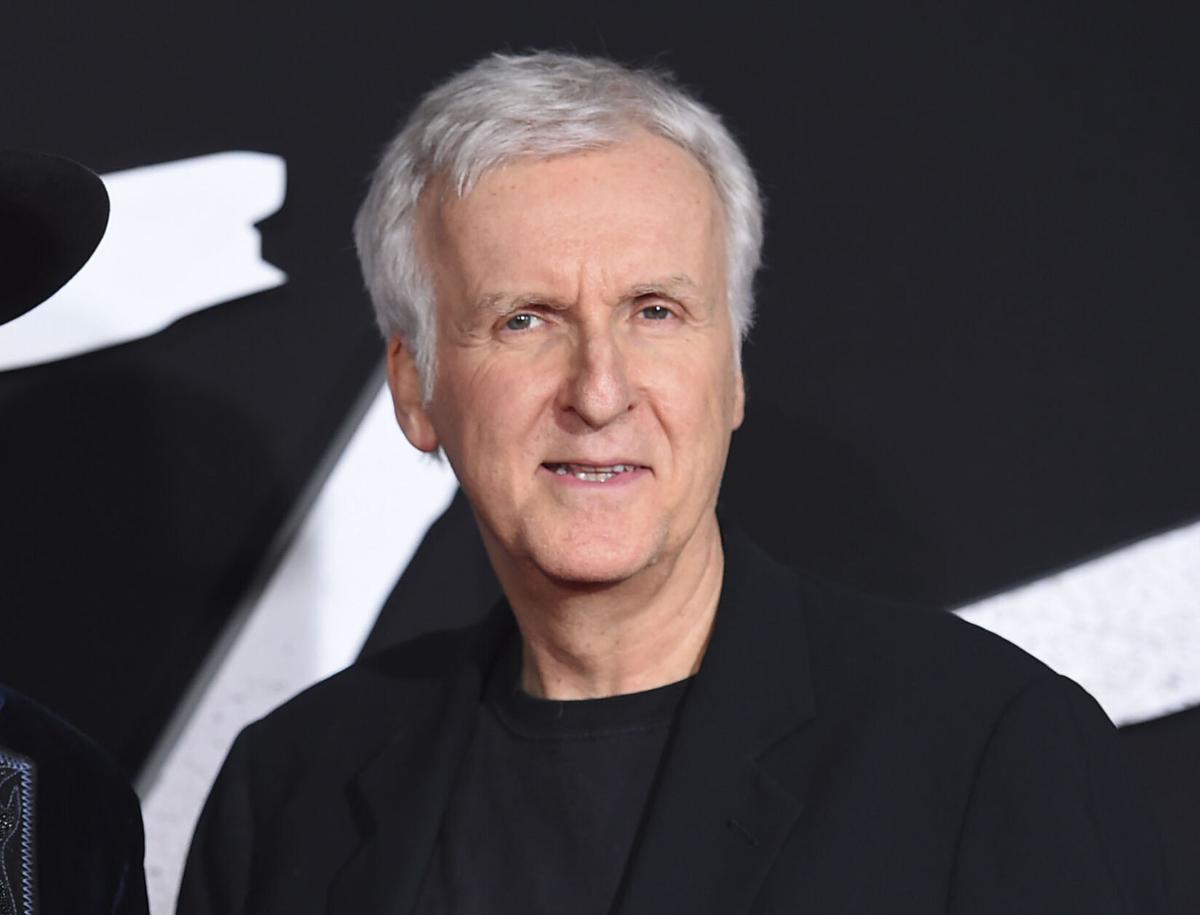 Today, for Earth Day, Disney Plus will begin streaming a four-part documentary from James Cameron and National Geographic called "Secrets of the Whales."
Here's another secret for you: As a teenager, Cameron learned to scuba dive at the bottom of a Buffalo swimming pool – at the YMCA on Delaware Avenue.
Cameron, of course, is the Hollywood titan who directed some of history's highest-grossing movies, including 1997's "Titanic" and 2009's "Avatar." Somehow he found time, while working on a pair of "Avatar" sequels, to executive-produce the whale documentary. As he told Deadline, a Hollywood news site, it is important that people understand how whales think and feel, "because we won't protect what we don't love."
Cameron's keen interest in ocean life goes back to his childhood in Chippawa, the picturesque village within the city of Niagara Falls, Ont. That's where he discovered the underwater documentaries of Jacques Cousteau.
Those shows "got me very excited about the fact that there was an alien world right here on Earth," Cameron told the audience at a TED Talk some years ago. "I might not be able to go to an alien world on a spaceship someday – that seemed pretty darn unlikely. But that was a world I could really go to, right here on Earth."
That's when he told his father that he just had to learn scuba diving.
"And the only problem with that was that I lived in a little village in Canada, 600 miles from the nearest ocean. But I didn't let that daunt me. I pestered my father until he finally found a scuba class in Buffalo, New York, right across the border from where we lived. And I actually got certified in a pool at a YMCA in the dead of winter."
YMCA Buffalo Niagara has no record of those who were certified in scuba diving half a century ago, says Geoffrey Falkner, vice president for strategy and communications. But he does confirm that such classes were given at the Delaware Y in the 1970s, so there is no reason to doubt Cameron's story.
Funny thing is, he isn't the first Cameron to make his mark at the local Y. That would be J.Y. Cameron, for decades the athletic director of the Central YMCA, who was the primary organizer and promoter of Buffalo's famed Turkey Trot from its beginnings in the late 19th century. Today, of course, that race begins on Delaware Avenue just up the street from the Delaware Family YMCA, in North Buffalo, where the other Cameron learned the rigors of underwater diving.
Cameron has logged thousands of hours underwater over the years. In 2012 he became the first solo visitor to reach the bottom of Challenger Deep, the planet's lowest point, in the Pacific Ocean's Mariana Trench. Which is a long way from the deep end at the Delaware Y.
Mary Ilarraza, communications director at YMCA Buffalo Niagara, hopes to learn more about Cameron's time in Buffalo. She has tried reaching out to him on Twitter but, alas, has so far had no response. Even so, a little more information appeared in the New Yorker recently.
Cameron told the magazine about his whale documentary and again spoke of how he had been inspired as a boy by Cousteau and his crew: "They always had this great French sense of style. They breathed it, quite literally, with their Aqua-Lungs. They got in their silver wetsuits and went exploring. It was like a science-fiction movie. I said, 'I need to do that.' "
He didn't mean make science-fiction movies. (That, of course, would come later.) He meant scuba dive. And then he told the New Yorker of crossing the border to Buffalo for those evening classes: "It was all adults, and I was this skinny 16-year-old. It was hard-core."
Cameron told the TED Talk crowd that he was 15 at the time. So let's do the math: He turned 15 in August 1969, three weeks after the first moon landing, and 16 in 1970, four months after the first Earth Day. Either way, his interest in the oceans – and his time in Buffalo – came along at roughly the same time as an emerging public consciousness about the plight of our planet.
"Nature's imagination is so boundless compared to our own meager human imagination," Cameron said at that TED Talk. "I still, to this day, stand in absolute awe of what I see when I make these dives. And my love affair with the ocean is ongoing, and just as strong as it ever was."