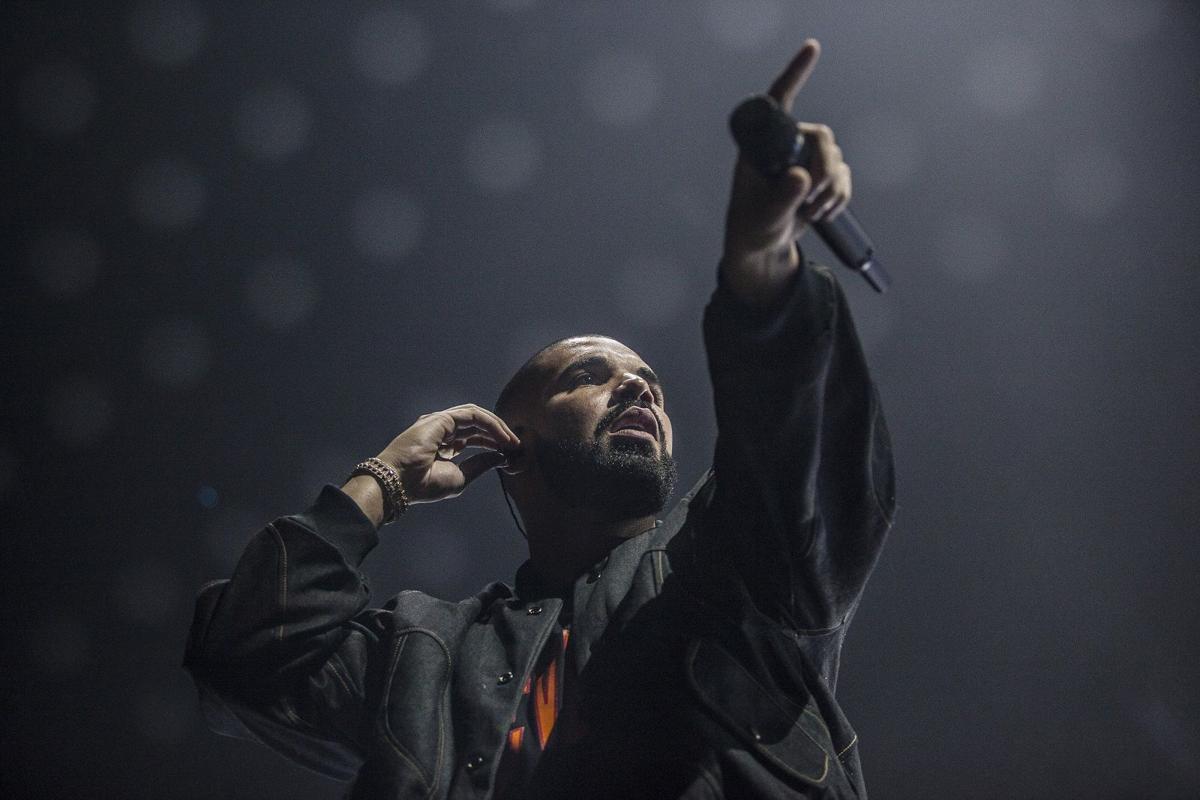 Given the content of Drake's last two albums, it's fair to ask if the megastar rapper has a crush on Buffalo.
After shouting out the Queen City in 2016's "Views," the Toronto native referenced Buffalo in a much different way on the track "After Dark" from his "Scorpion" disc.
A silky smooth air-check by Al Wood, the nickname of former Buffalo-based WBLK deejay Allen Callwood, who joined the station in 1995, was included as the "outro" to Drake's track, lasting nearly a minute.
Listen to the bit below, from BLK's "Quiet Storm" program, and appreciate Wood's dulcet tones.
"93.7, WBLK, taking you right there with Hall & Oates. Moving you through the storm in what is now 19 minutes after 10 o'clock. Thanks for your phone calls as we get you closer to your requests and dedications. Phone lines are open for you to send a love, your love note dedications. 644-9393, call me.
"Coming up, we will head through your storm with Troupe Fantasia, Chaka Khan, My Funny Valentine, Jill Scott, giving you whatever and more, the selected music of Mr. Luther Vandross, as we kick off your first hour of the most selective, most seductive, most relaxing four hours of the 93-7. It's Al Wood and you are safe, soft and warm, in the loving embrace of my storm on BLK."
In a release from WBLK, Townsquare digital managing editor Bill Dubiel suggested the possible connections between Depew-based 93.7 FM and the celebrity affectionately referred to as "Drizzy."
"WBLK has a heavy listener base in Southern Ontario and gained popularity as the only urban-formatted radio station in Toronto during the '80s and '90s, during which time Drake may have been a listener," he wrote. Dubbed "The People's Station," WBLK has been broadcast since 1964.
As the station found out later Friday, Dubiel's hunch was correct. In his Instagram story at @ChampagnePapi, Drake included an image of a thank-you letter sent to his team by WBLK brand manager Jay Hicks with the caption: "This station raised us."
"Since the release of the new album the phone lines at WBLK ... have been ringing off the hook!" Anderson wrote. "We've gotten calls from people just trying the number out, thinking it was just a made-up station and phone number."
During his time at the station, Callwood was nicknamed "the rapper-dapper," according to a previous post by WBLK.